Thrifting gifts is great for the environment, your wallet, and your creativity. Want to save money and reduce waste this holiday season? Save this secondhand holiday gift guide for the next time you're out thrifting at Goodwill Akron.
Thrifting Gifts for My Family:
Like many families this year, we're on a budget. So, shopping at Goodwill for holiday gifts helps save us a lot of money. I've always enjoyed thrifting gifts for my young children, but this year I wanted to challenge myself to see if I could find as much as I could at the Goodwill Outlet for the 12 Months of Thrifting Challenge. I went four times to the Goodwill Outlet located on Waterloo Road in Akron and found pretty much everything we were looking for, or some version of it. Don't forget to take batteries and a small screwdriver with you to test some of the toys before you take them home!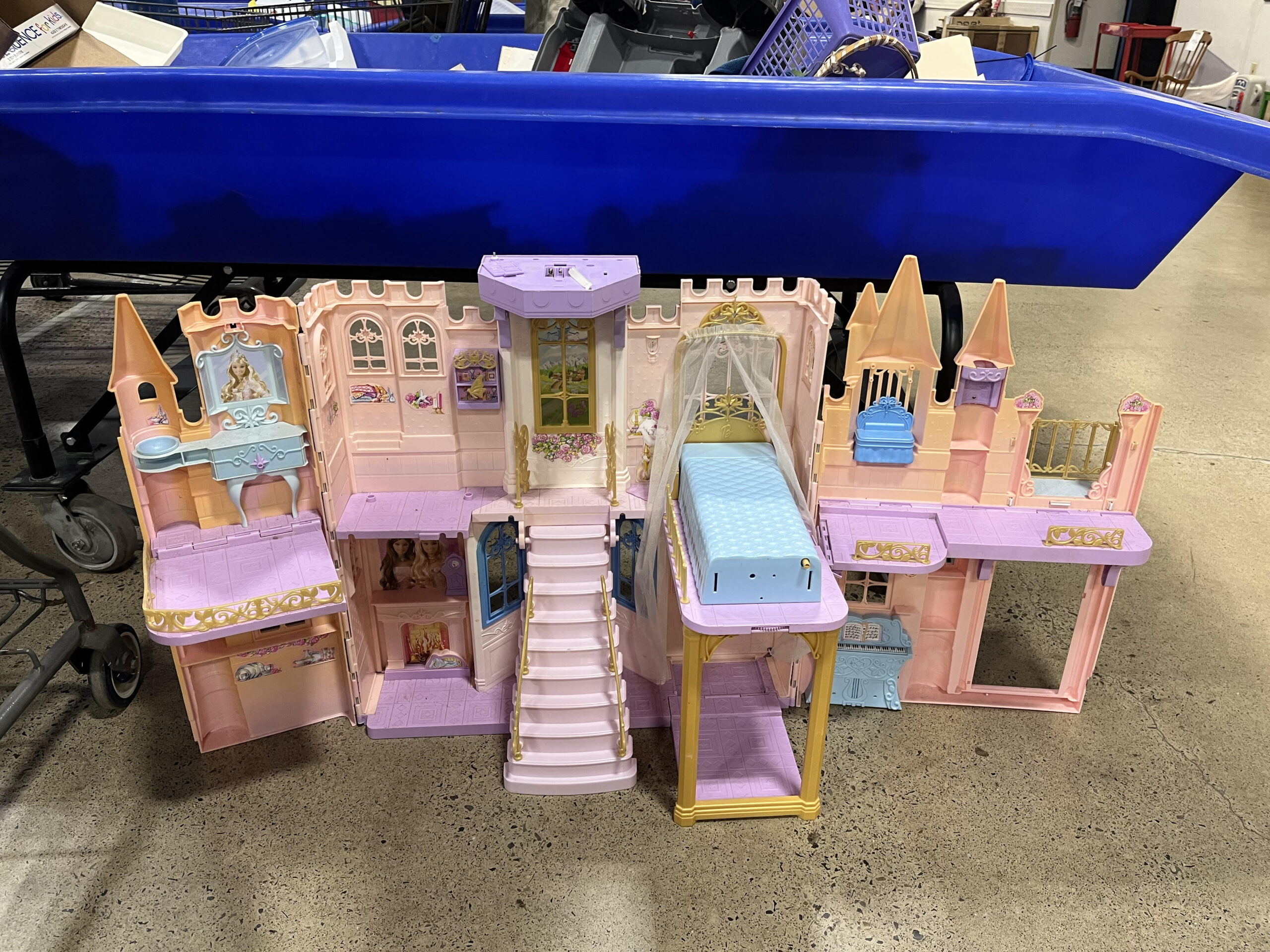 Thrifting Gifts for White Elephant or Gift Exchange Parties
We talk a lot about normalizing secondhand shopping for our lives and wardrobes, but we can't ignore the fact that Goodwill is a fantastic source for all things quirky. Whether you need some ideas for yourself or for a White Elephant party this holiday season, we got you covered.
10 White Elephant Thrift Ideas (That Are Actually Useful!)
•
•
• Funny or eccentric mugs
•
•
•
• Wall art
•
•
•
• Desk accessories
•
•
•
• Board game (bonus points for vintage!)
•
•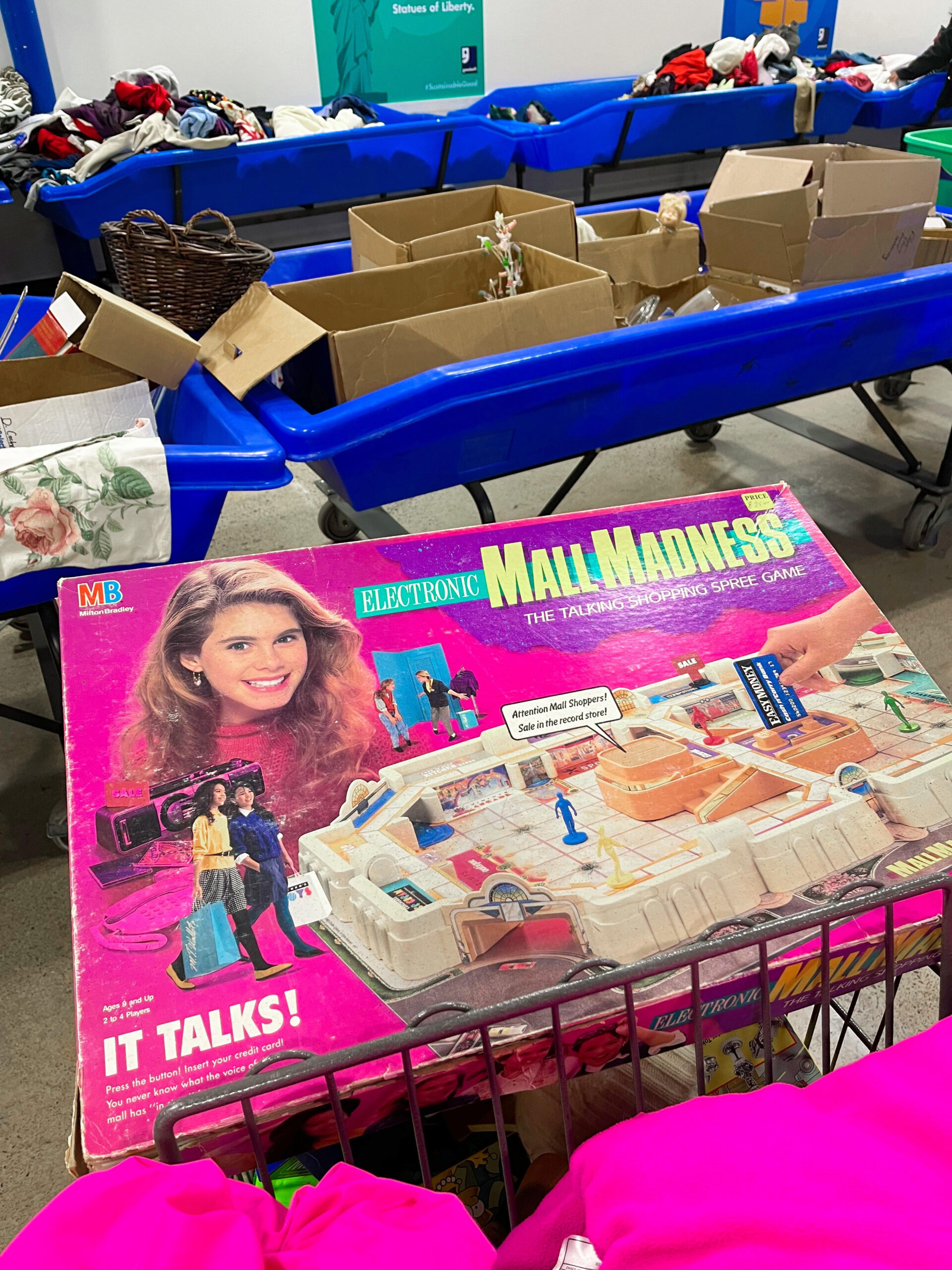 •
• Vinyl records with funny album covers
•
•
•
• Graphic tees
•
•
•
• Fruit or animal-shaped anything! (Plates, baskets, candles, etc.)
•
•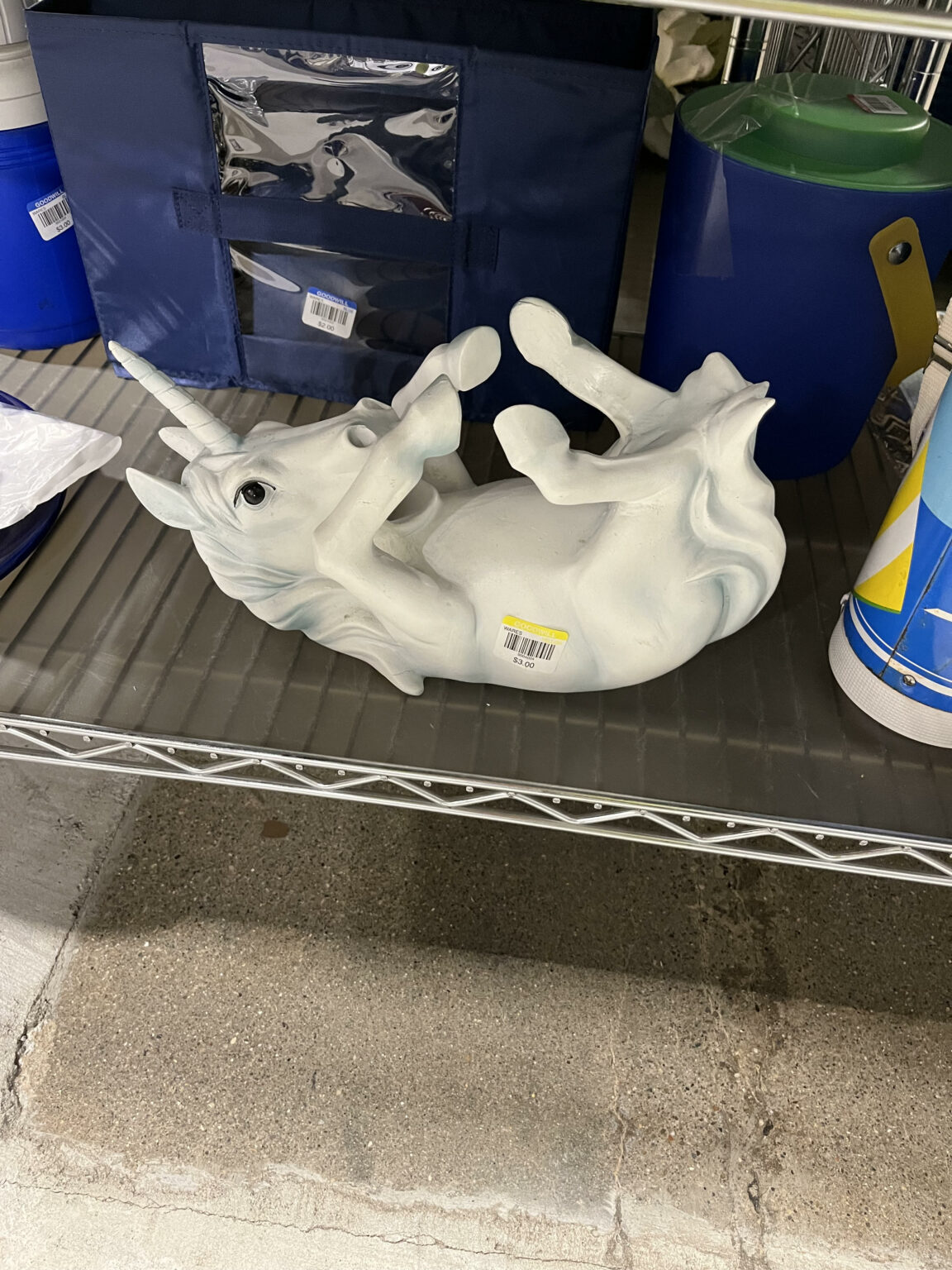 •
• Books
•
•
•
• Kitchen items
•
•
•
• Holiday-themed items
•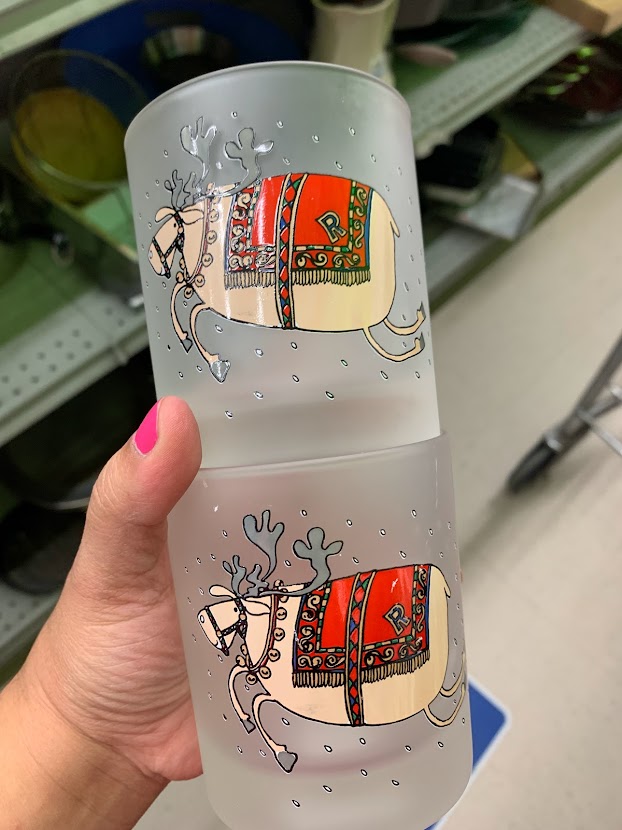 Stocking Stuffers
Although small, the price for stocking stuffers can add up! That's why I love hunting for unique and budget-friendly stocking stuffers at Goodwill. Some of my favorites include jewelry, clutches, wallets, travel games, art supplies, scarves, ornaments, small candles, and more!
Gifting Accessories
Between wrapping paper, tissue paper, and gift bags, the holiday season can be a pretty wasteful time of year. Head to Goodwill for everything you need for gifting accessories like boxes, tins, baskets, and more.
Holiday Items
Ornaments, holiday decor, wall hangings – thrift stores are bursting at the seams with holiday decor. Seriously, if you're going to thrift anything – this should be it! There's SO much holiday stuff to go around at Goodwill stores.
– Dina