As a 90s kid, I have fond memories of watching the Fresh Prince of Bel-Air every week with my family. What I looked forward to the most was Hilary Banks's impeccable sense of style in each episode. Played by Karyn Parsons, Hilary's style embodied 90s fashion. The shoulder pads, bold colors, hats – I loved it all.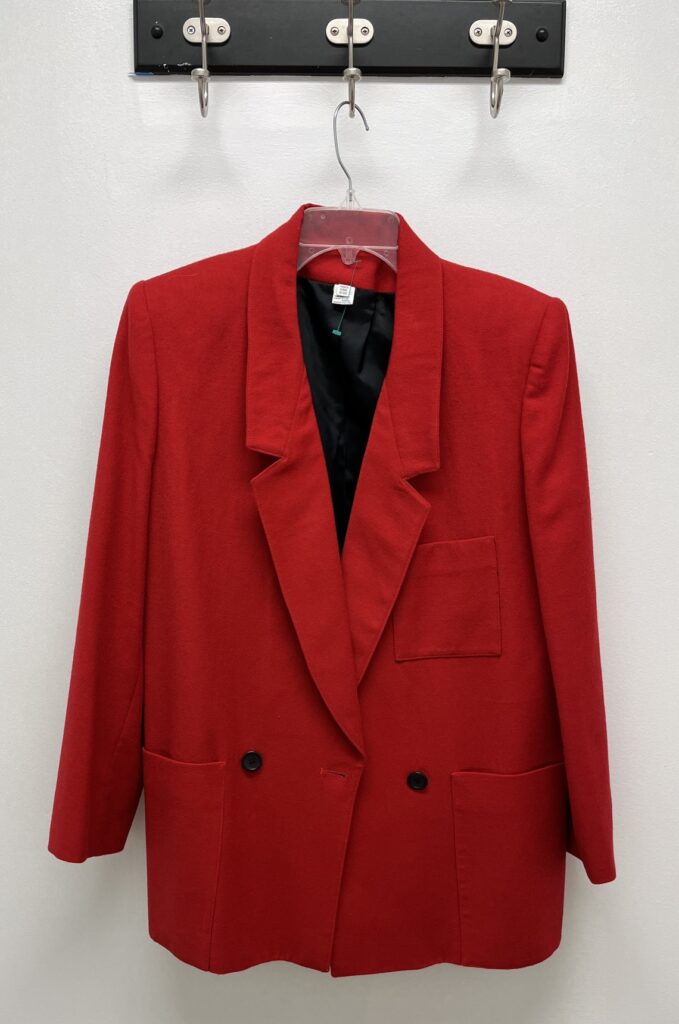 This month's thrift theme is to share something thrifted that reminds you of your favorite show, book, or movie for the 12 Months of Thrifting Challenge. So, when I saw this vintage red blazer at the Twinsburg location, I instantly thought of Hilary's outfits and thought it would be the perfect piece for this challenge.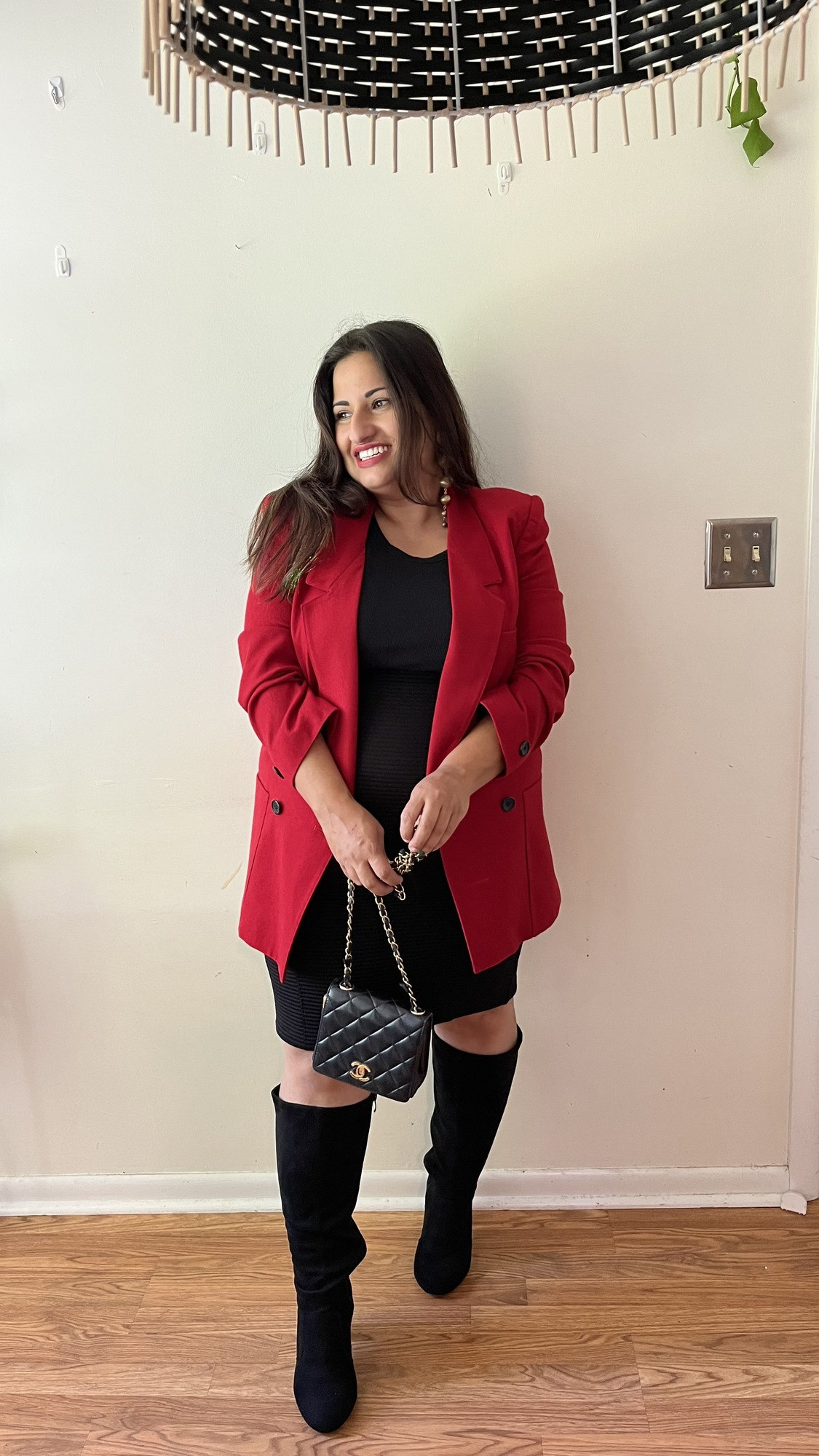 I paired the blazer with a black pencil skirt, tank, and knee-high boots. The outfit wouldn't be complete without Hilary's statement pieces: a gold chain purse and bold earrings.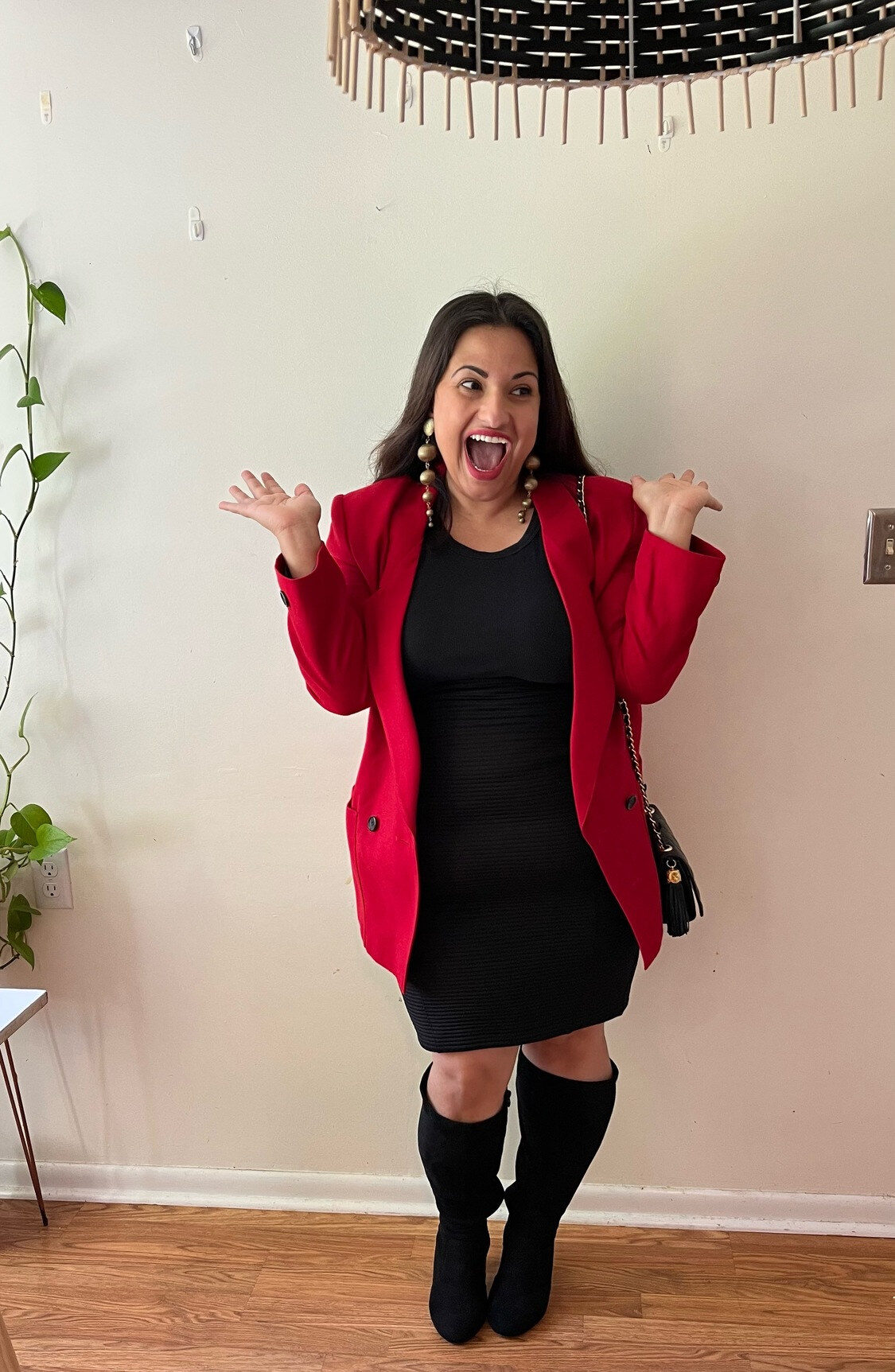 I had so much fun recreating this look. We invite you to share yours too! Be sure to share your movie, show or book thrift recreations with us this month on Instagram using the tag #12MonthsofThrifting.
-Dina