We're kicking off the 12 Months of Thrifting challenge in January with what might seem like an obvious one for the beginning of the year: storage solutions. However, many people don't think to head to Goodwill for storage solutions when they're organizing or decluttering their homes.
Goodwill has so many creative and low cost options for storage and organization solutions ranging from new items to vintage finds you can repurpose for your home.
I'm all for one of a kind, rare thrift finds but there's something extraordinary about finding functional everyday items.
Here are some of my favorite storage finds from Goodwill Akron:
Bar cart turned office cart
I found this at the Waterloo location and I use it my office / dressing room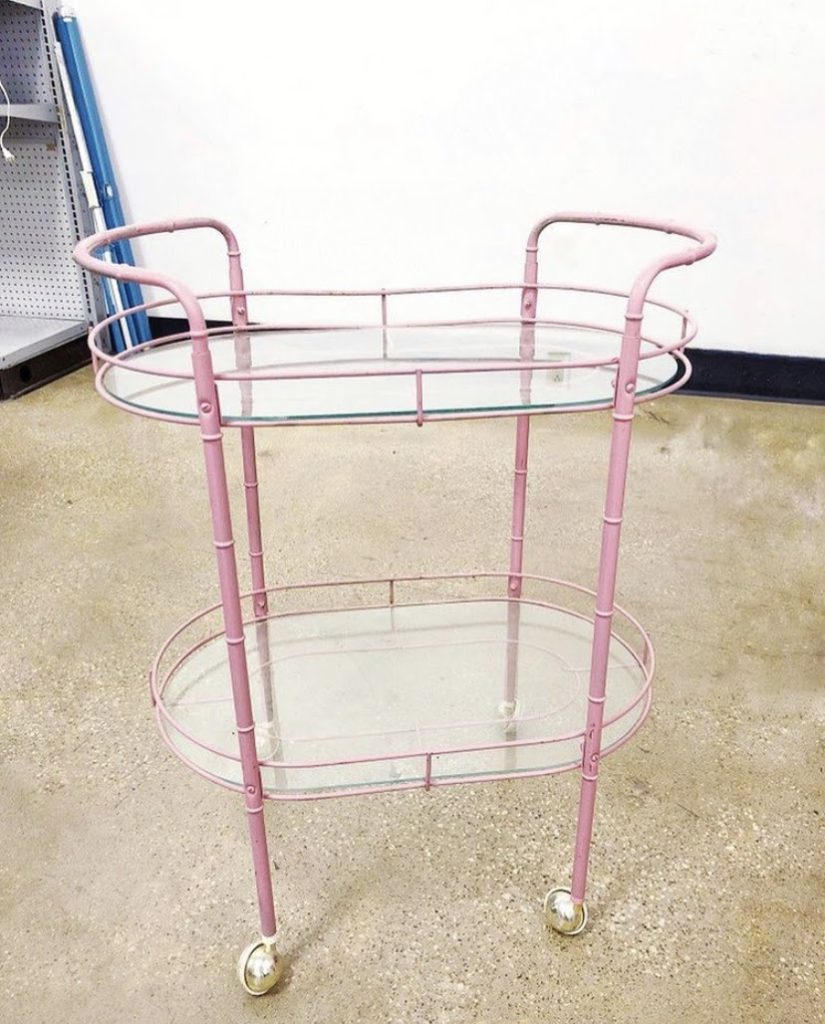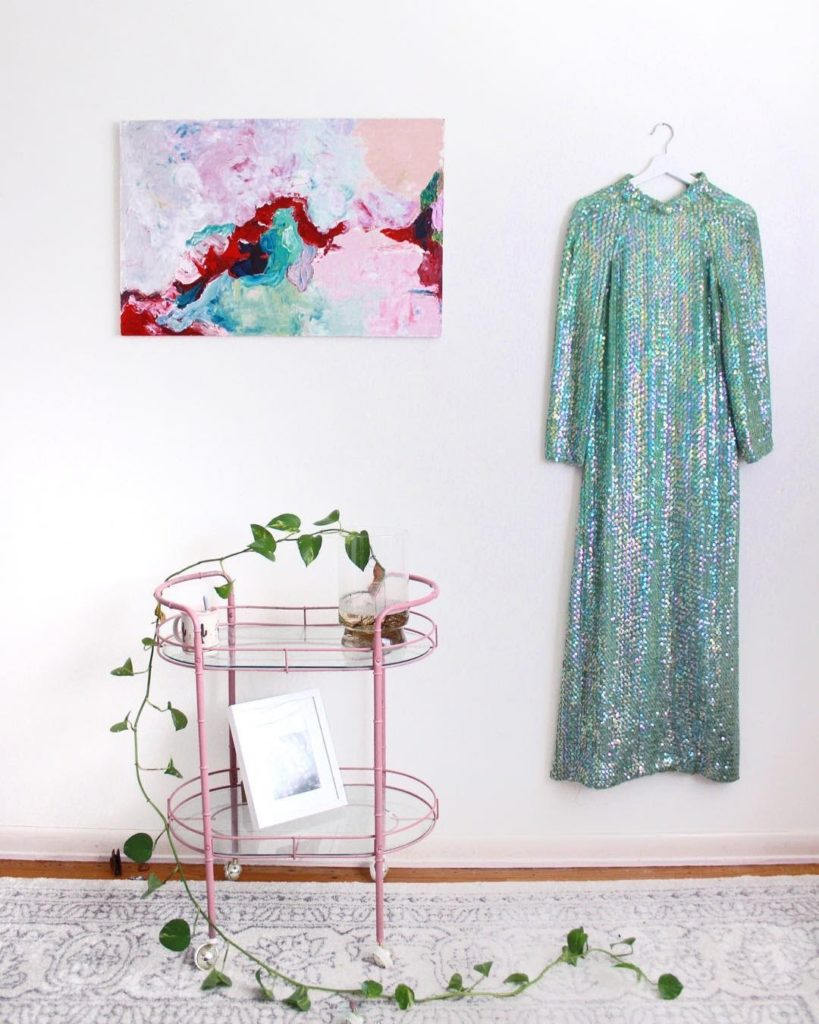 Desk organizers
I was so excited to find these at the Goodwill Outlet store right around the time I was reorganizing my office. I love that my go-to desk items are easily accessible and I can see everything!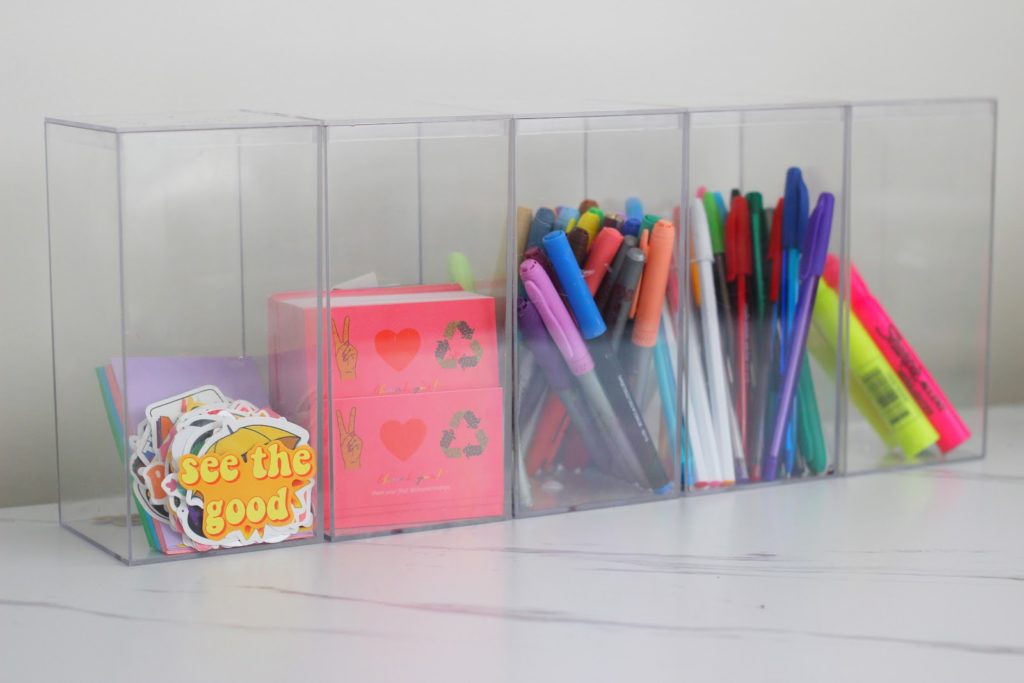 Mama Bear & Papa Bear Canisters
I found this set at the State Road location. Since I didn't need them for my kitchen, my husband and I both use them on our nightstands to hide the clutter like chargers, jewelry, and other little knick knacks that end up on our nightstands.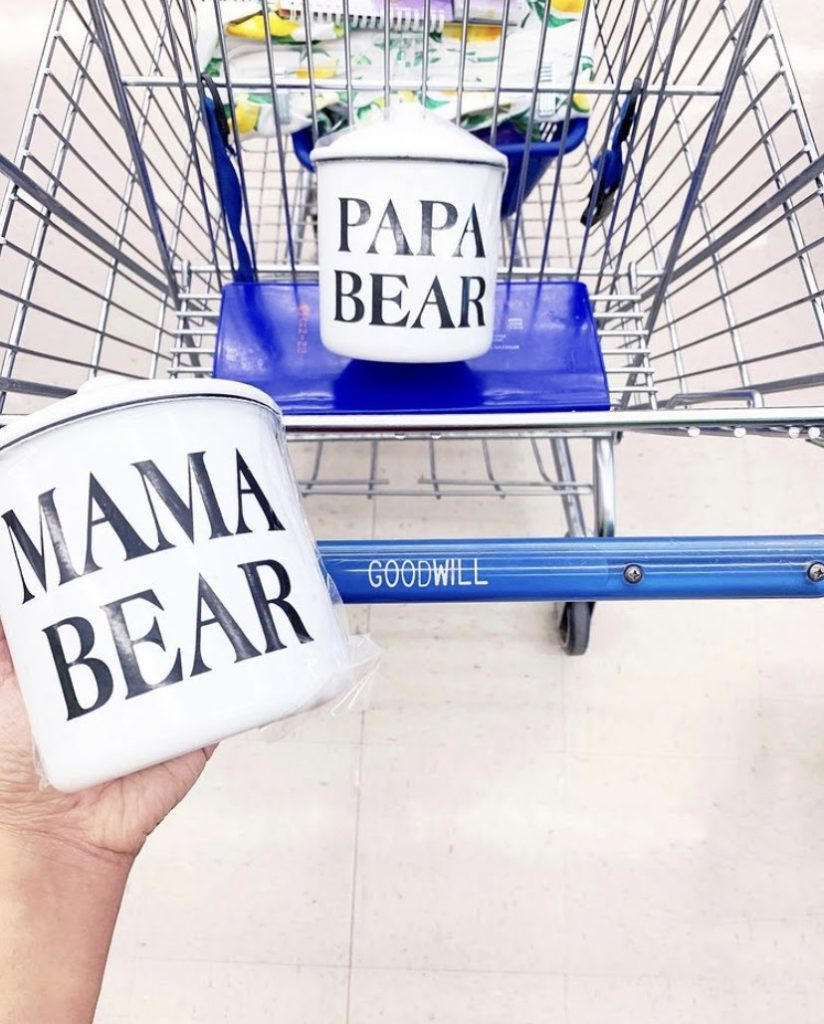 Arabic mosaic jewelry box
These beautiful boxes are a staple back home in the Middle East.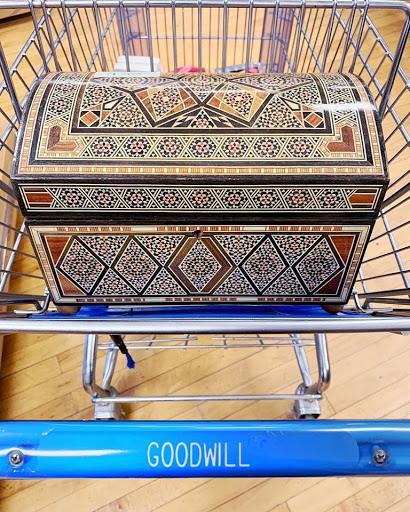 Shopping List
Every month we provide a shopping list you can take with you when you're thrifting for the prompt. Look for these items for the January #12MonthsofThrifting prompt:
· Baskets
· Bookcases
· Clear storage bins
· Closet organizers (shoe hangers, over the door hangers, etc.)
· Cloth storage bins
· Cubbies
· Decorative boxes
· Desk organizers (filing, drawer organizers, etc.)
· Jars
· Jewelry boxes
· Kitchen canisters
· Shelving
· Spice racks
· Tie racks that can be repurposed for jewelry
· Vintage furniture that can be repurposed like vintage mail sorters, vintage lockers)
· Wooden Hangers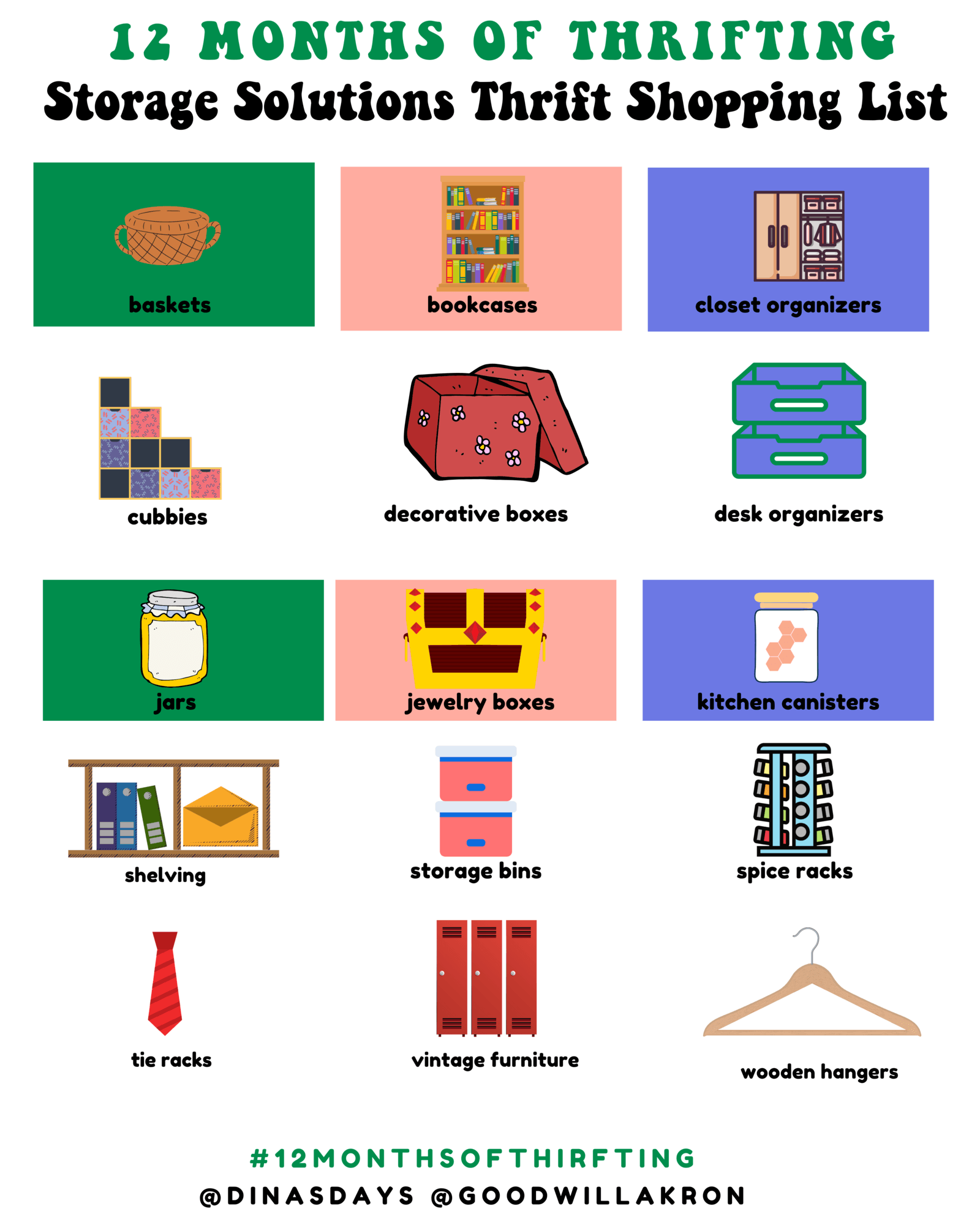 These are just a few examples of what we've seen out thrifting. Always start with an assessment of what you need at home then add it to your wish list.
Want more? Tune into this month's podcast episode!