Happy August, girls!
Where has the summer gone?! Wow, it really is true that time goes even quicker once you are a parent. While I know the temps are still warm, the stores are starting to bring out their fall things and I can't say I don't secretly love looking at the warm tones!
I wanted to share 3 pieces that you probably already own to help you transition to fall! If you don't already own them, these are great items to add to your THRIFT WISH LIST! I like to have a wish list on my phone at all times so when I pop into a Goodwill, I have a goal in mind instead of mindlessly spending money on things I don't really need or won't actually wear.
White Denim– whether it's a denim jacket or your favorite white jeans, the neutral color and classic texture make this the perfect fabric to help you transition from cool summer nights into cool autumn days!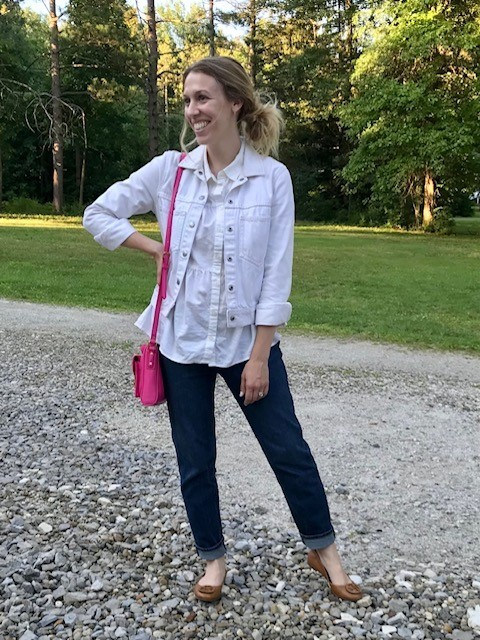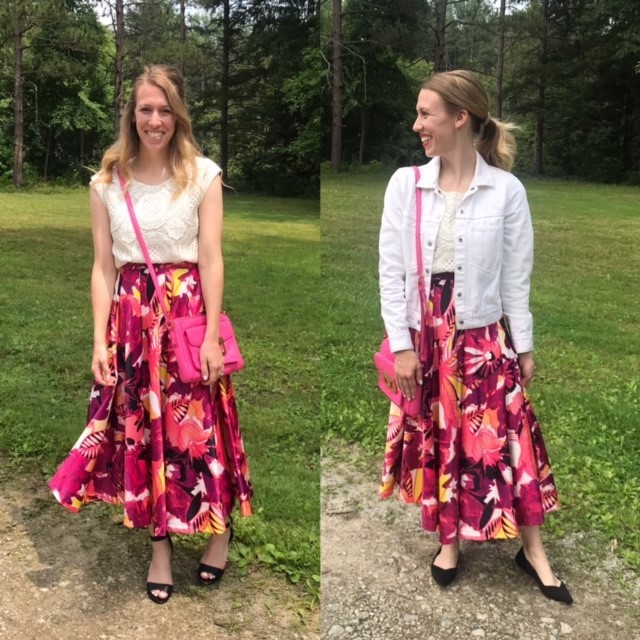 Neutral Sneakers– I love how popular sneakers have become, and you can get them in whatever style you fancy most! Vans and Converse are great simple options that look good on any age! I have always seen great options at blue / a goodwill boutique in Akron!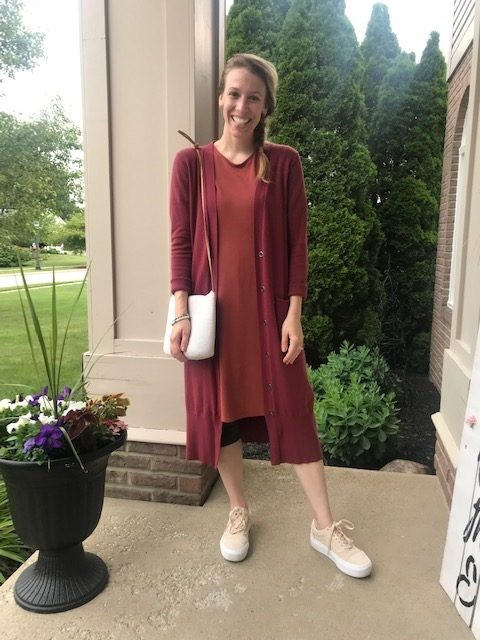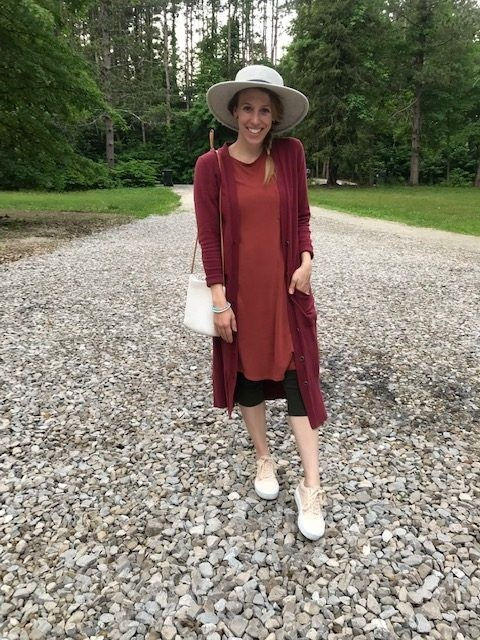 Floral or Paisley prints– Classic prints are so easy to transition from season to season, making them a great investment and versatile addition to your wardrobe! Even bright floral prints can be paired with neutral leathers to make them the perfect fall combo!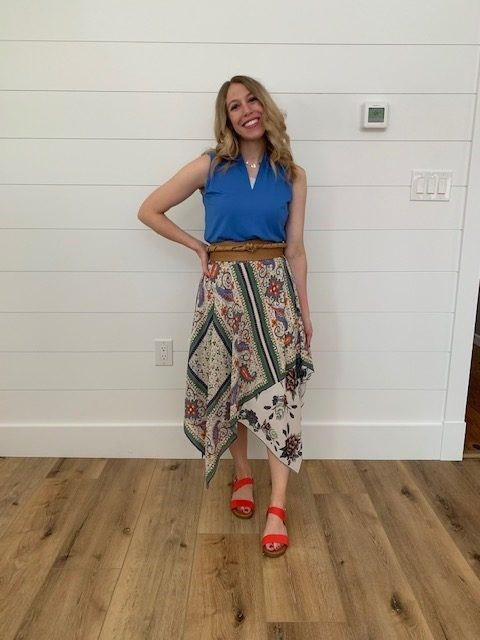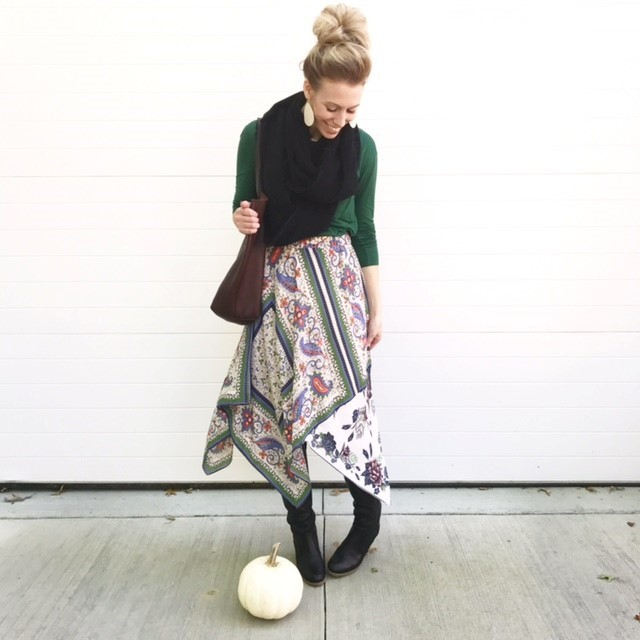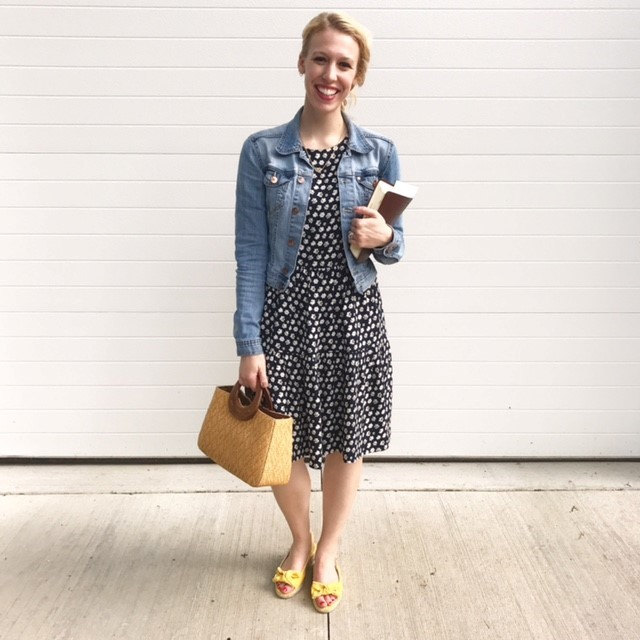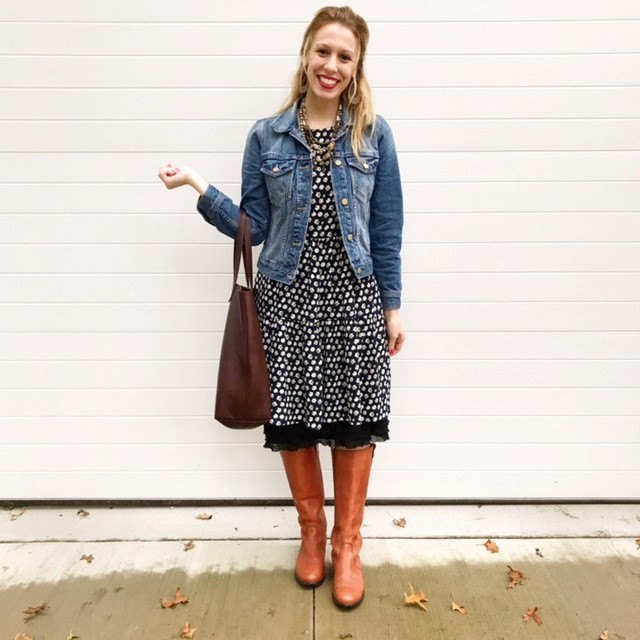 Do you have any of these transition pieces? What is your favorite way to transition from summer to fall with your wardrobe?
XOXO ~ Taylor