Happy January! As cliché as it may sound to be focusing on organization this month- I always love the feeling of a fresh start in the new year. I went through my jewelry this weekend and did a good purge and re-organization. Jewelry can be organized fairly easily and many times with items you already have.
I've had these necklace and bracelet organizers for years- I made them out of thrifted frames and leftover fabric. My grandpa added the hooks for me.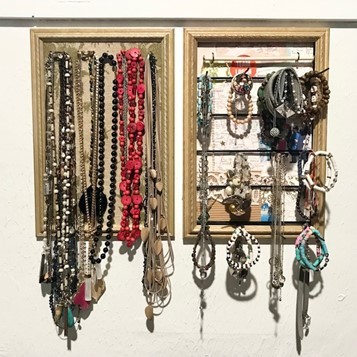 I use this little salt well from Goodwill on my windowsill at the kitchen sink to put my rings in before I start cooking. It's just darling, looks pretty and is practical.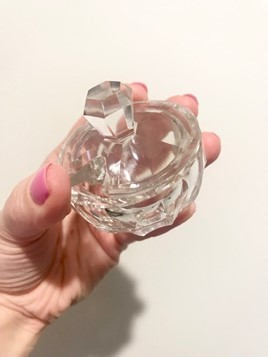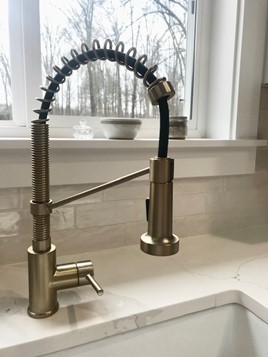 In my dresser drawers, I use empty cardboard jewelry gift boxes to store less used items. Not the prettiest- but super functional and FREE!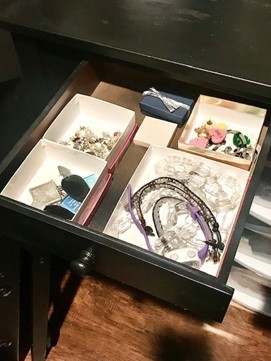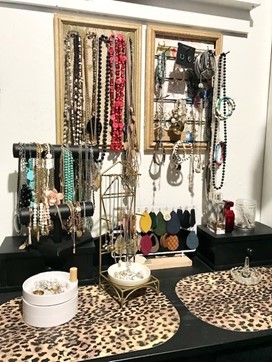 Some other ideas:
Keep your eye out for silverware organizers at the thrift store- these can be another great option in drawers!
Thin vases, paper towel holders, and candlesticks can be used to stack bracelets on and are great things to look for at your local Goodwill.
Command hooks can be used to hang necklaces or other accessories from the wall.
Use a cork board and pushpins to create an instant jewelry display!
Empty chocolate boxes make the perfect earring holders, and you could even decorate them up all pretty like this (SWOON!).
Happy Organizing!
XOXO ~ Taylor