Here we are friends, the holidays! With all the craziness that has been 2020, I hope you are able to find joy, even in the littlest things. I'm excited to have a slower holi-day season than years past – we'll be celebrating at our home, just the four of us, and I'm really looking forward to it: decorating, getting cozy and eating. Abby here again with not a DIY, but hopefully, a helpful gift guide! I'm new to writing gift guides, so let me know your thoughts!
Every year I love to get creative with the gifts we give, and this year is no different. Last year, we kept it local and small, and did almost all of our shopping at Northside Marketplace, Crafty Mart and other local Akron businesses. This year, I'm hoping to continue that energy by adding secondhand items, experiences or other things that people we love need, and I'm sharing these thoughts and ideas with you all here.
Let's start with the secondhand piece of gift-giving – We talk here a lot about staples, things that you can ALWAYS find at your local Goodwill. Whether it's something missing from your wardrobe, a craft supply or something you want to decorate your home with, these staples don't really change when it comes to gift giving. Here are some of my favorite Goodwill staples that also make GREAT gifts:
T-Shirts
You all know how much I LOVE T-shirts. They are great for crafting, styling and gifting! Look for something in a fun, unique color that your gift-givees would like OR something with a fun, cute/silly/unique saying that they would love.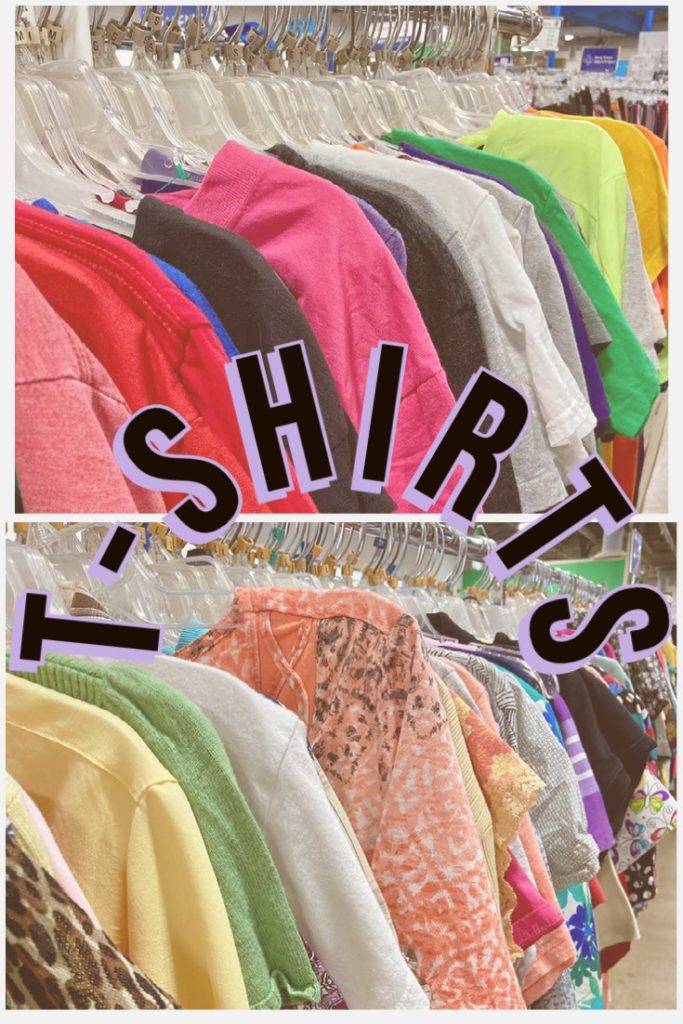 Cozy Clothes
If 2020 has taught us anything, it's that you can be stylish and SUPER comfortable. And Goodwill has an abundance of cozy, comfy clothes. Men, women, children, really anyone on your list will love something cozy to hang out at home in.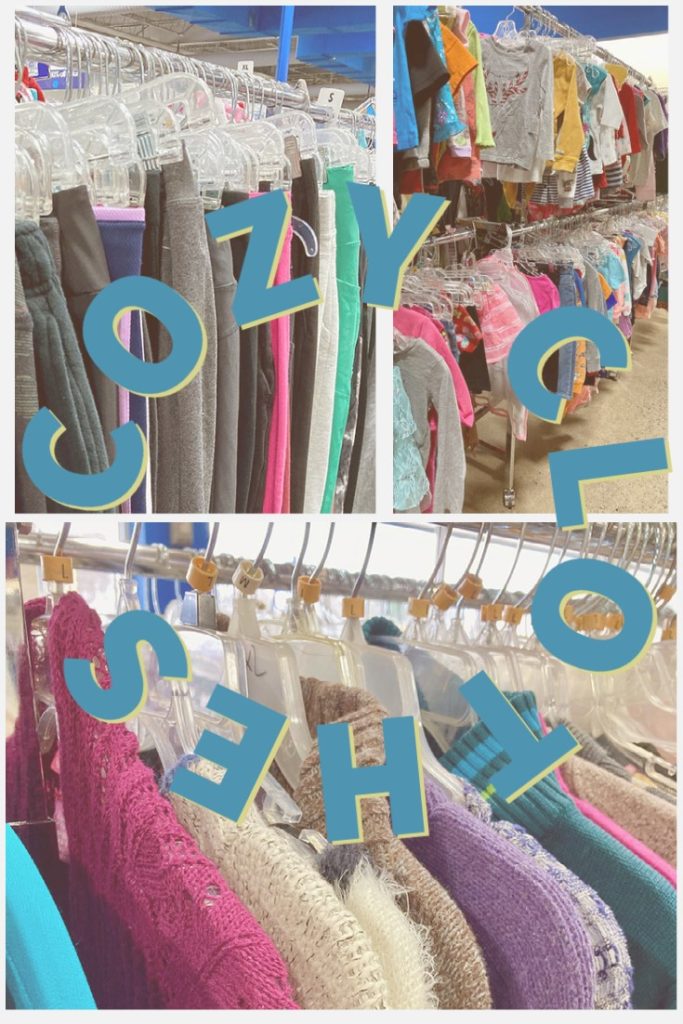 Records
Like t-shirts, records are so multi-functional. They are great for listening to, but also great for decorating with or crafting with. Remember when I made bowls out of records? And album art is and can be just that: art. Frame up a great album and your loved one has a unique piece of art for their home.
Books
Have a voracious reader on your list? Why not check out the book section of your local Goodwill? Have someone looking to learn a new skill? There's probably a book for that at your local Goodwill. There are always so many great titles and subjects to choose from, and you might get lucky and find some great art kits and activity books like I did on my most recent thrift trip.
Games
Like everyone else in America, we got really big into puzzles this year, but I could imagine, if my kiddos were older, it would have actually been board games we would be obsessed with. Goodwill is the perfect place to pick up a board game as a gift for anyone on your list.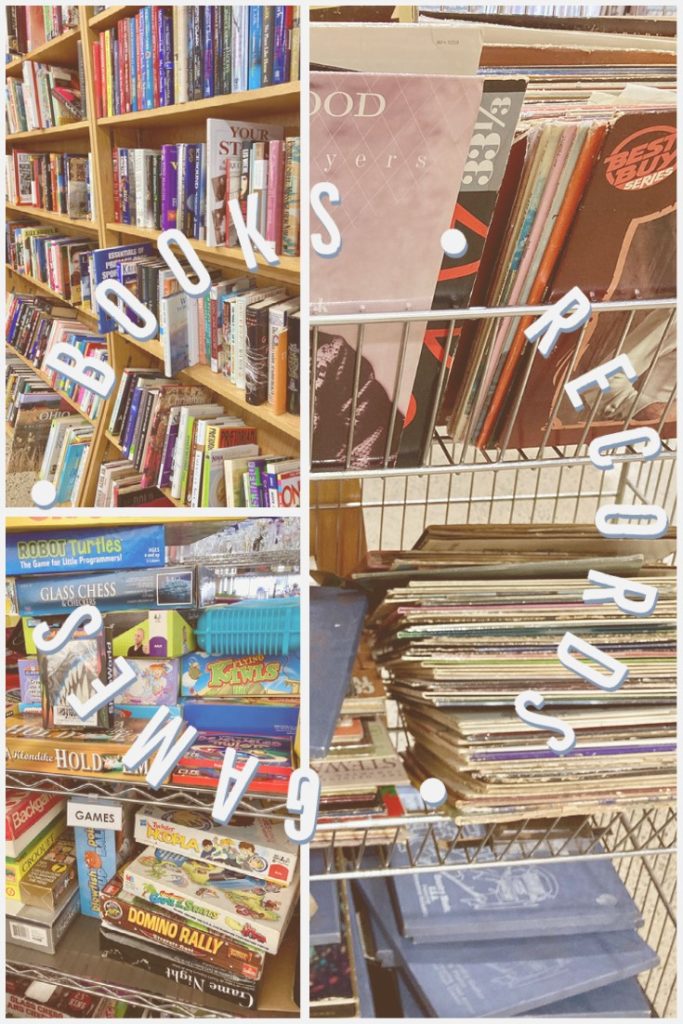 Kiddo Stuff
There are so many great kids toys and gifts at the Goodwill. I found a matching Lightening McQueen suitcase and bag for my little, but there were several rocking horses, backpacks, activity tables, stuffed animals, play kitchens, etc.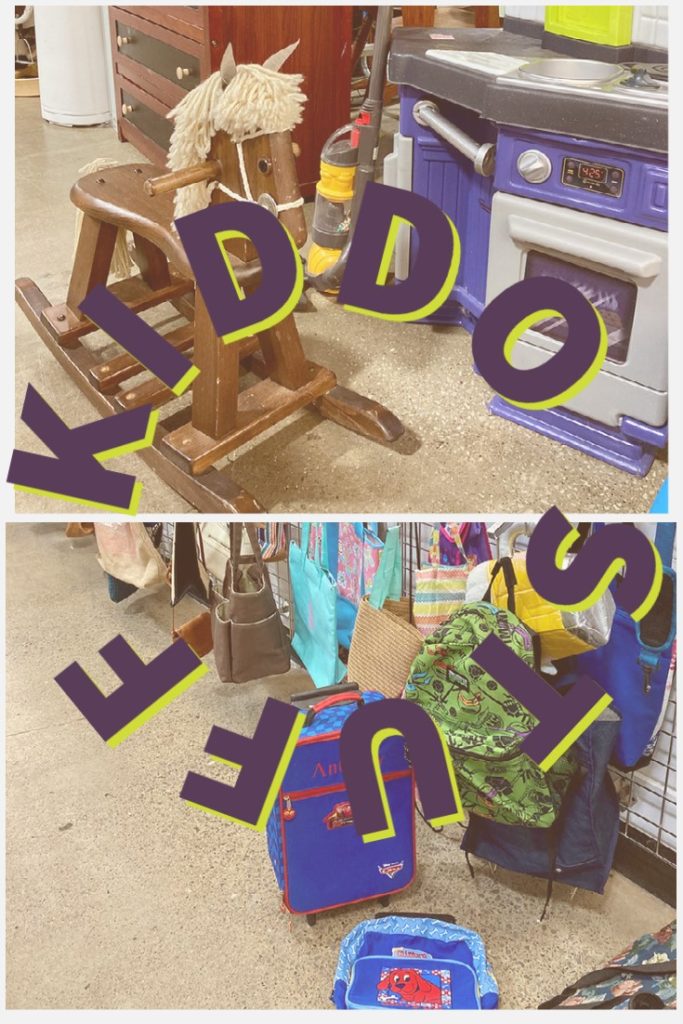 Housewares/Knick-knacks
The shelves at my local Goodwill were literally over-flowing with so many cute housewares, decorations and various knick-knacks. I was equal parts inspired and overwhelmed (if I'm being honest). Appeal to your loved one's quirky side and gift them something unique that they won't get anywhere else.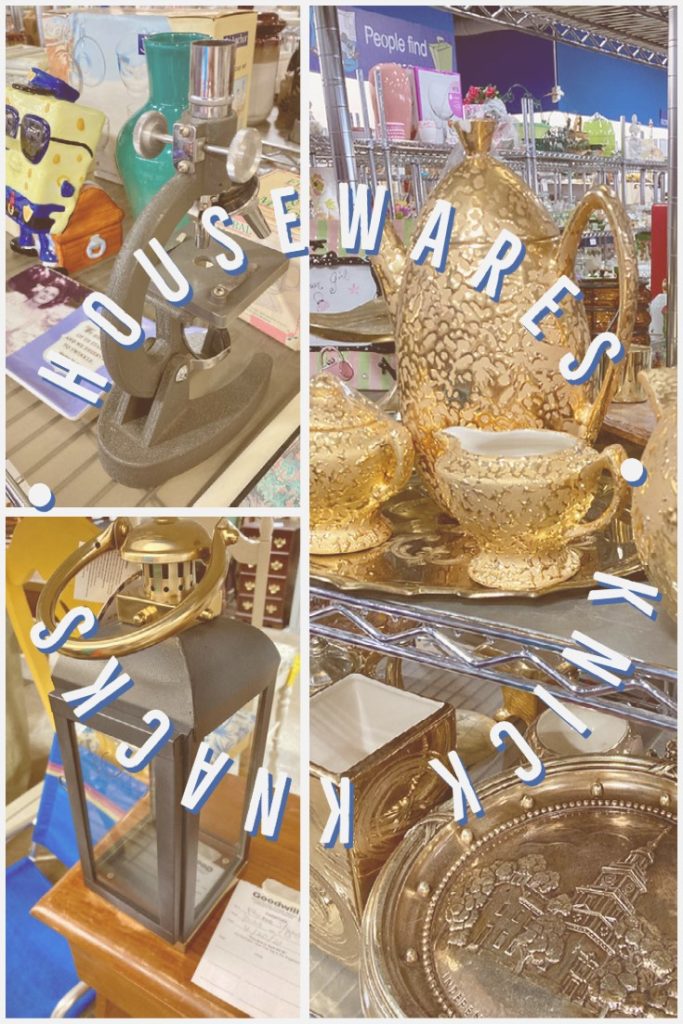 Craft Supplies
And this wouldn't be one of my blog posts if I didn't call out craft supplies as a perfect gifting item. Yarn seems to be the go-to donation item, but I've seen beads, paper crafts, all sorts of stuff, ready and waiting to be wrapped up and given to the crafty one on your list.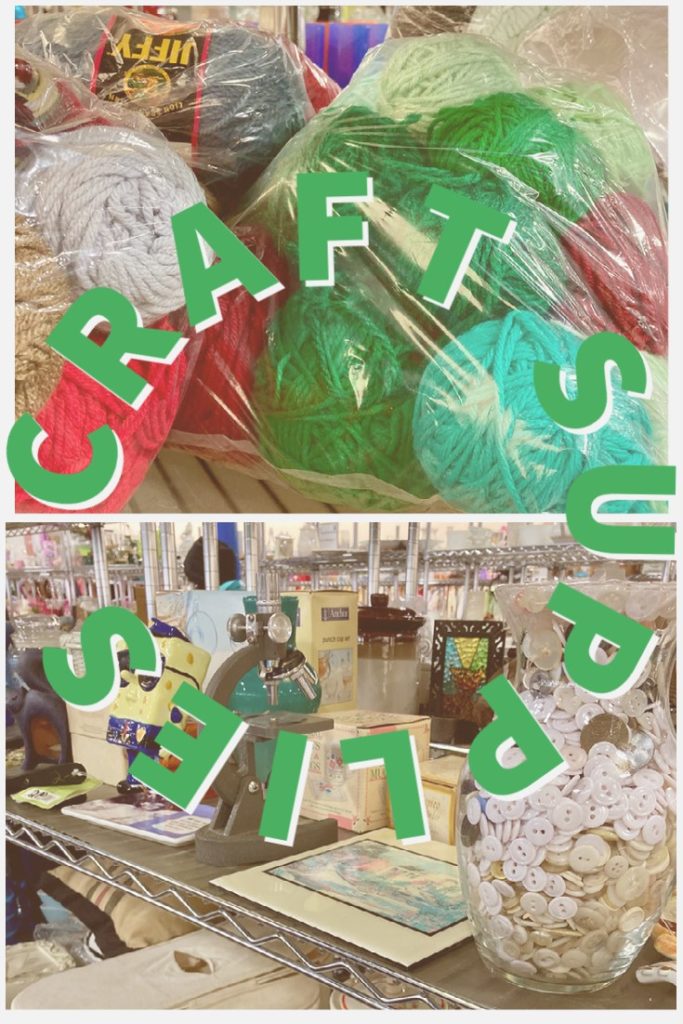 I also fully realize that this has been a tough year for many of us, so if you aren't in a place financially to give material gifts, don't. Personally, I prefer non-material gift gifts (my love language is quality time, if you were wondering). Think about what your friends and family may need this holiday season and gift those things instead. Do you have a special skill that your loved ones don't have? Gift them that instead of something material. Ideas could include: writing a letter, having a quality conversation and really listening to someone (+a virtual cup of coffee), sharing a skill/resource/insight, passing on/sharing the things you already have, offering to babysit/help with childcare, making something by hand or cooking a meal(s).
And finally, if you are in a place to gift this holiday season and don't want to gift something material, there are plenty of other ways to gift this way: donate to your loved one's favorite charity in their name, help them out with a bill (utility, car payment, rent, gas for their car, groceries), buy them a meal (or meals), help with making the holidays bright for their children, help in some other way that they need, but just don't know how to ask.
Happy holidays – stay safe and healthy friends!
_Abby