Gather round, friends – it's story time! I can't remember if I've talked about this here before, but finding inspiration for me really is an "anything goes" type of thing. I wasn't 100% sure what I wanted to make for you all this month, but after following along with an internet friend's upcoming jewelry drop, inspired by the beach, and then seeing this bag (photo below) on my "DIY-Fashion" Pinterest board, it seemed pretty clear what I had to do.
Abby here again, and for this month's post, we're making a seashell-embellished bag! This craft combines two of my favorite things: textured bags and seashells and is completely customizable! Wicker bags and baskets are plentiful at your local Goodwill (just ask Dina). And if you don't have a stash of seashells on hand, there is a good chance you'll find some at your Goodwill (check those clear bags of assorted craft supplies in the housewares section)!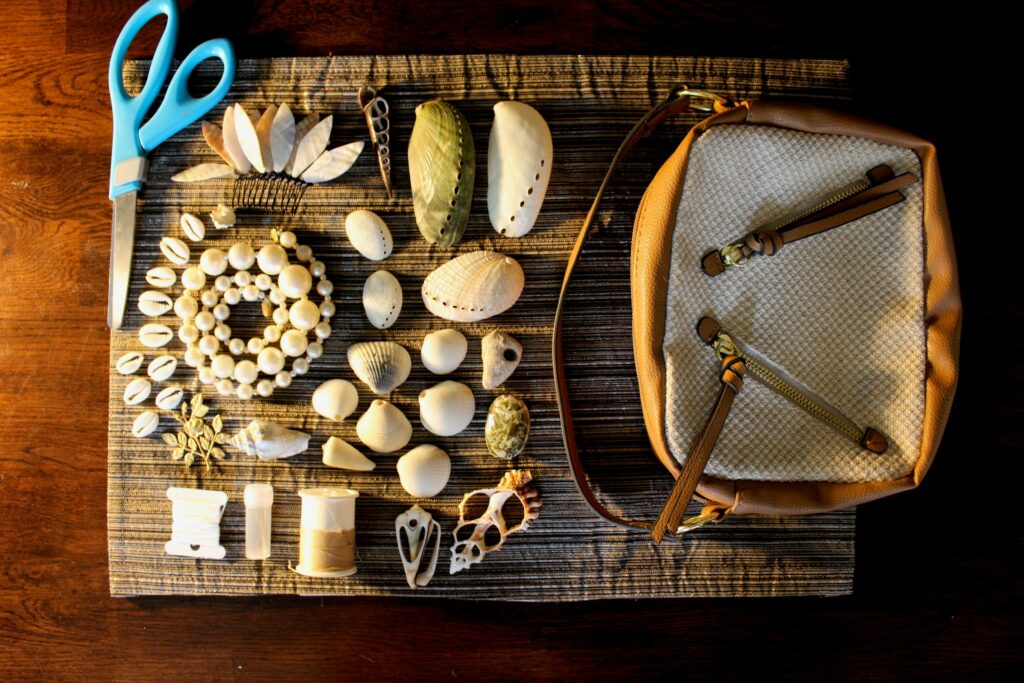 To create your own seashell bag (or basket), you'll need:
1. A bag or basket
2. Assorted seashells and other embellishments
3. Scissors
4. Needle and thread (or hot glue!)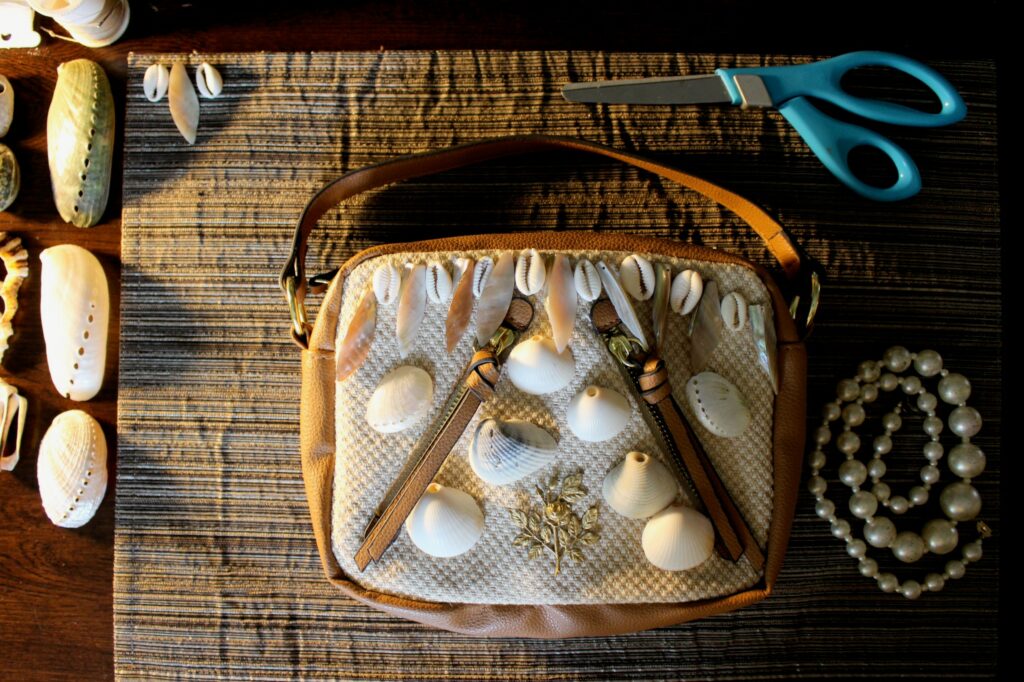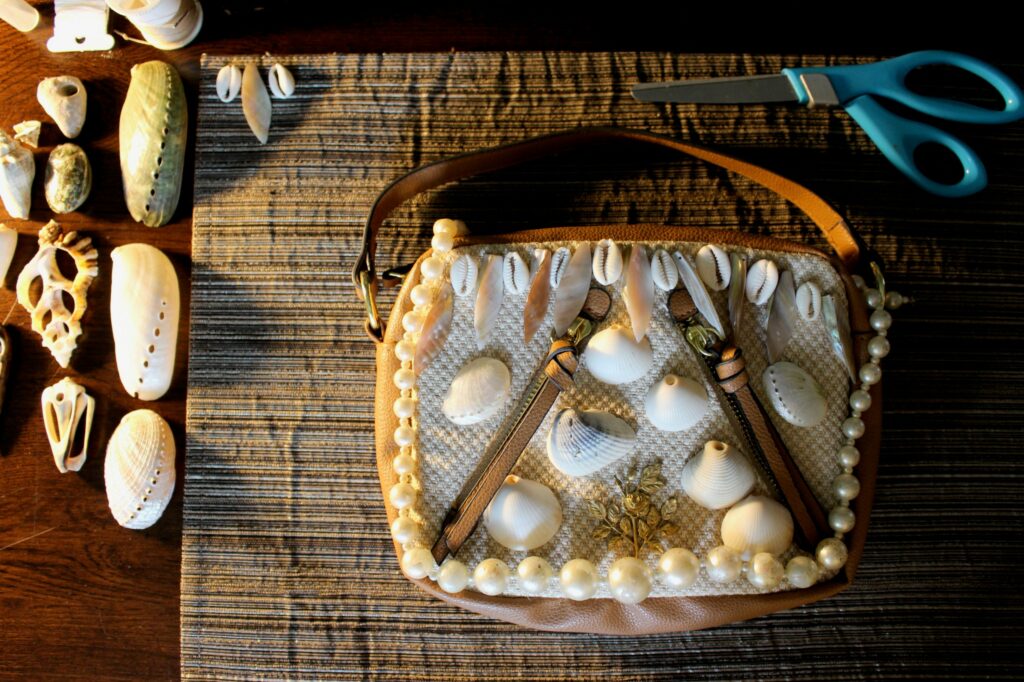 First things first, you'll want to lay out your prospective design. I tried a few different options (with or without the pearl trim along the bottom and the sides – ultimately, I decided to keep it simple).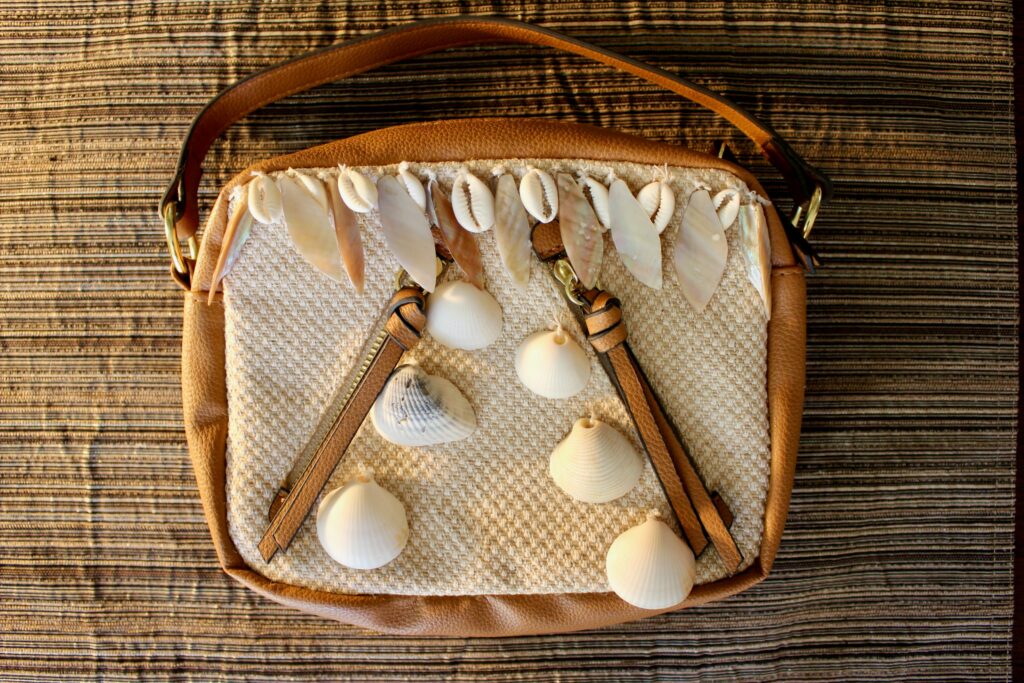 Then once you've landed on your design, sew all your pieces on (you could also hot glue your shells on if you'd rather).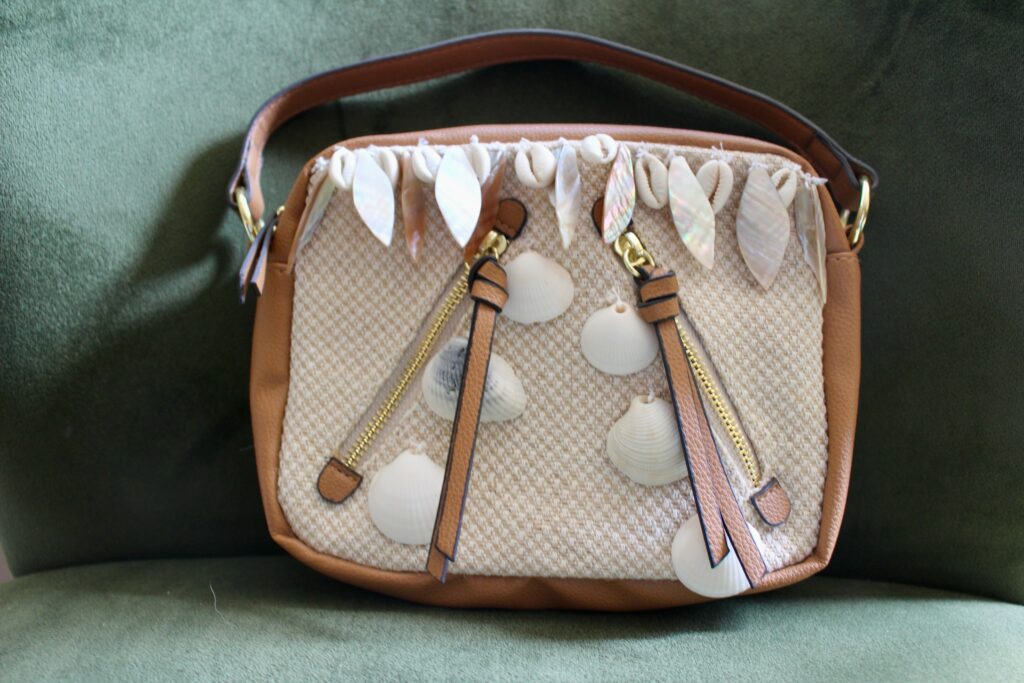 Et viola – You are all set! If you can't go to the beach, bring the beach to you 🙂
Below are a few styling ideas (using outfits I'd already had planned for the week), as well as the inspiration for this DIY:
Mixing Prints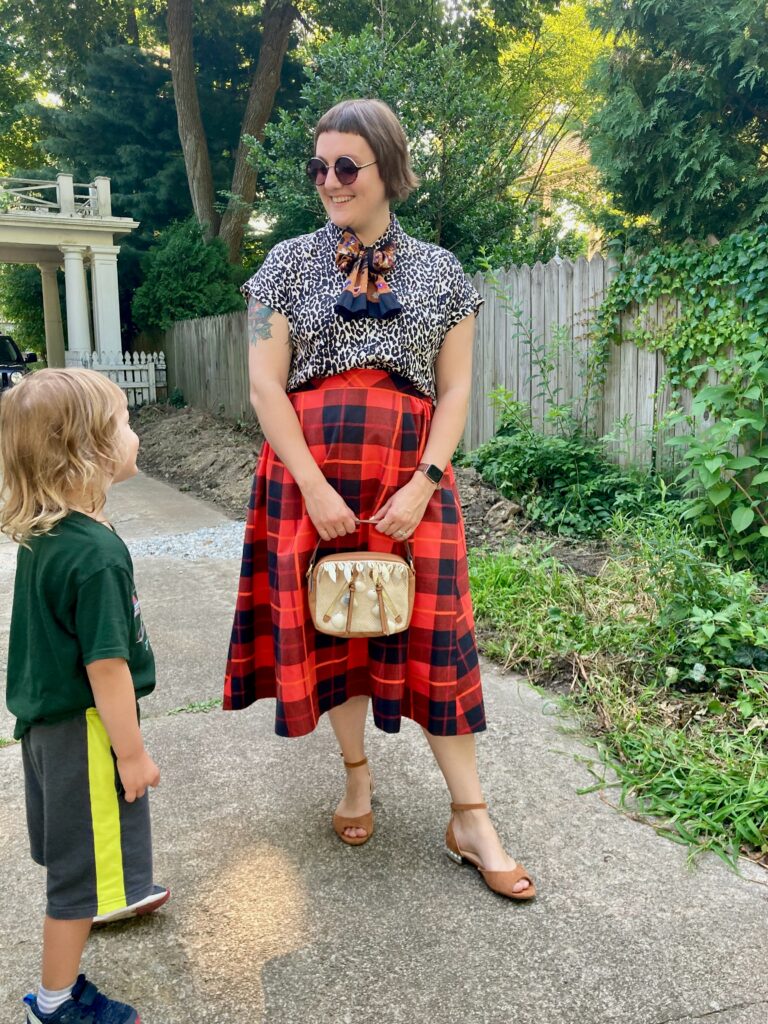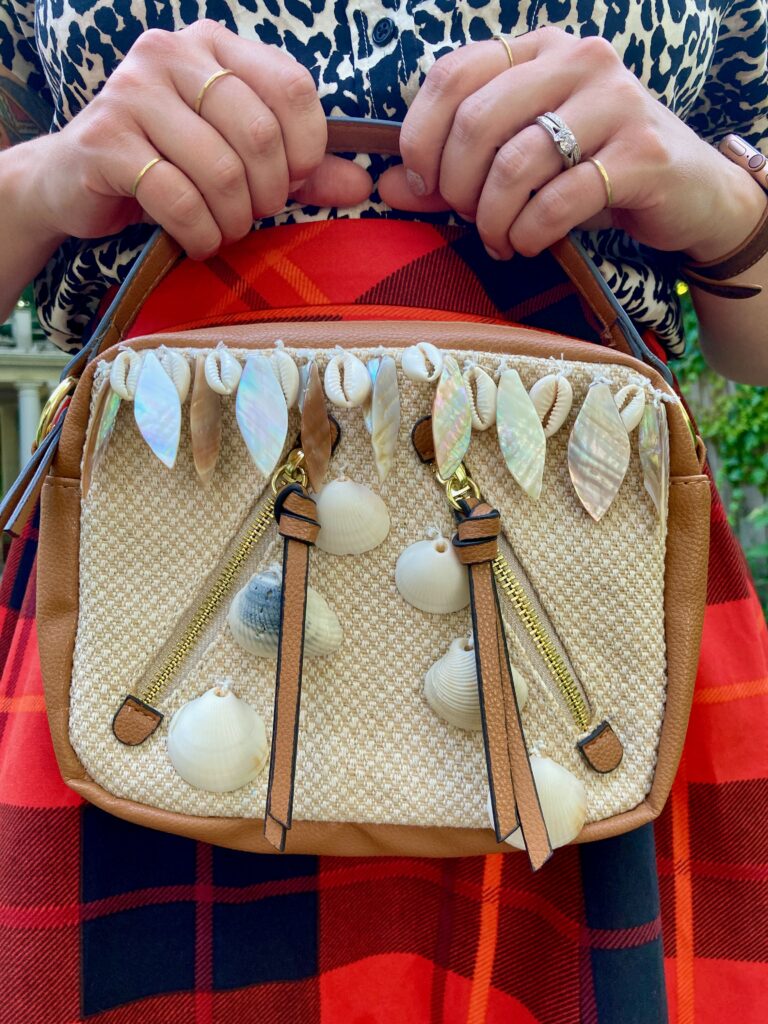 OR keeping things neutral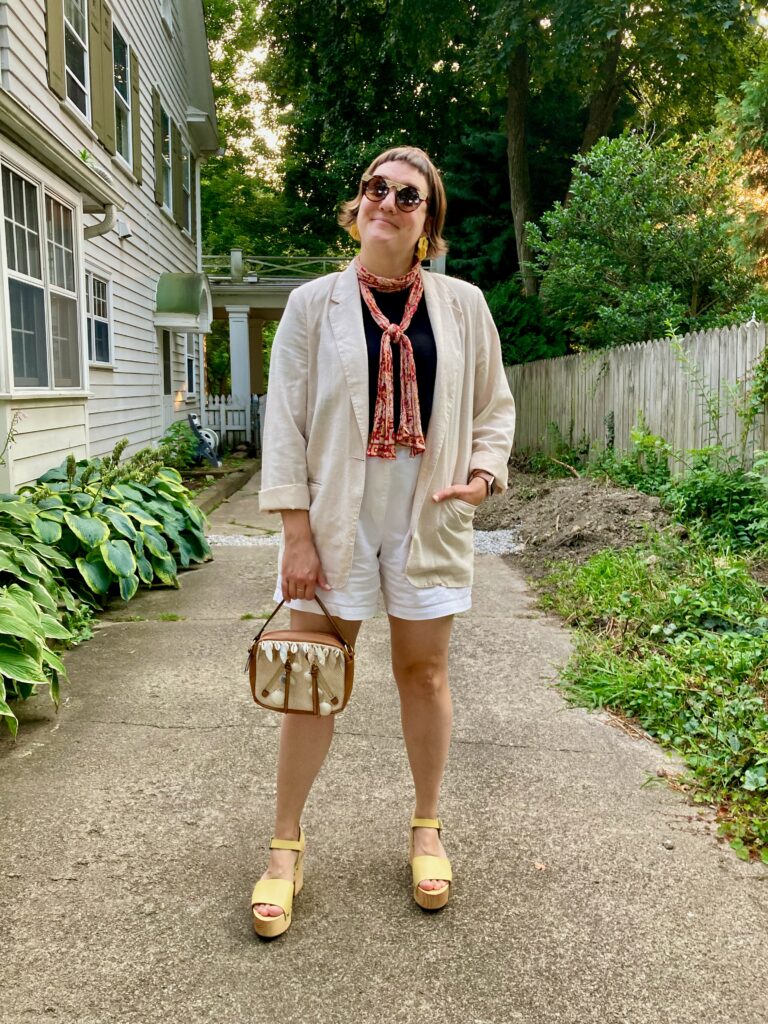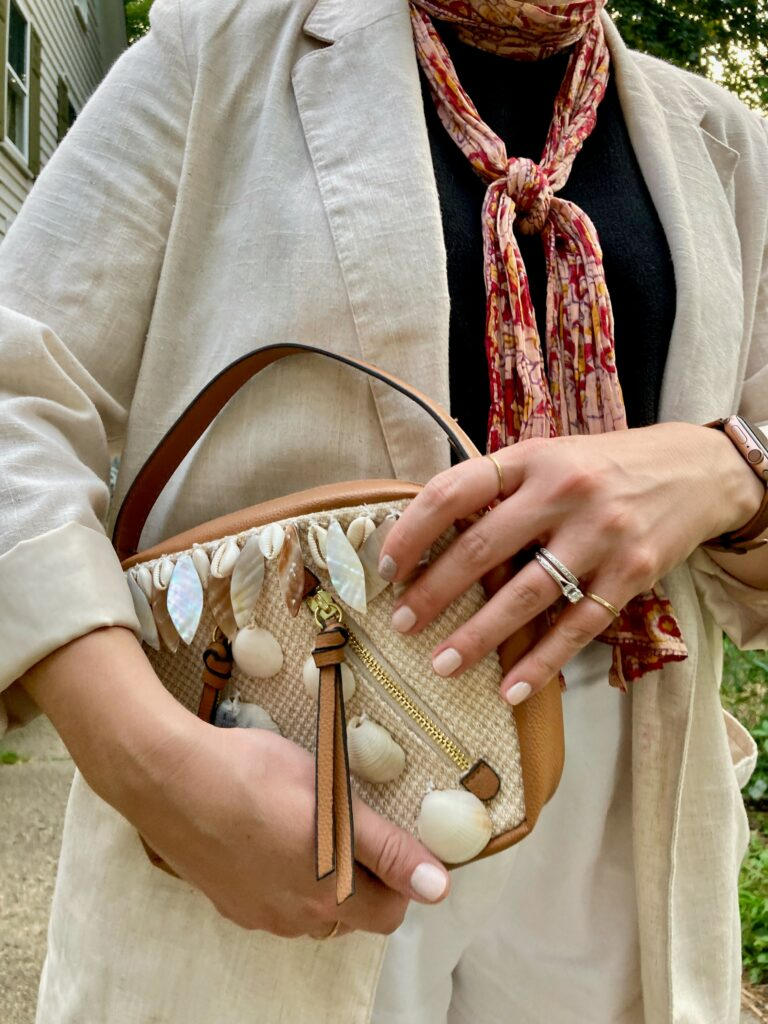 And my inspiration for this bag came from the below Rosie Assoulin bag via a really old Man Repeller post (circa 2018) // photos via Edith Young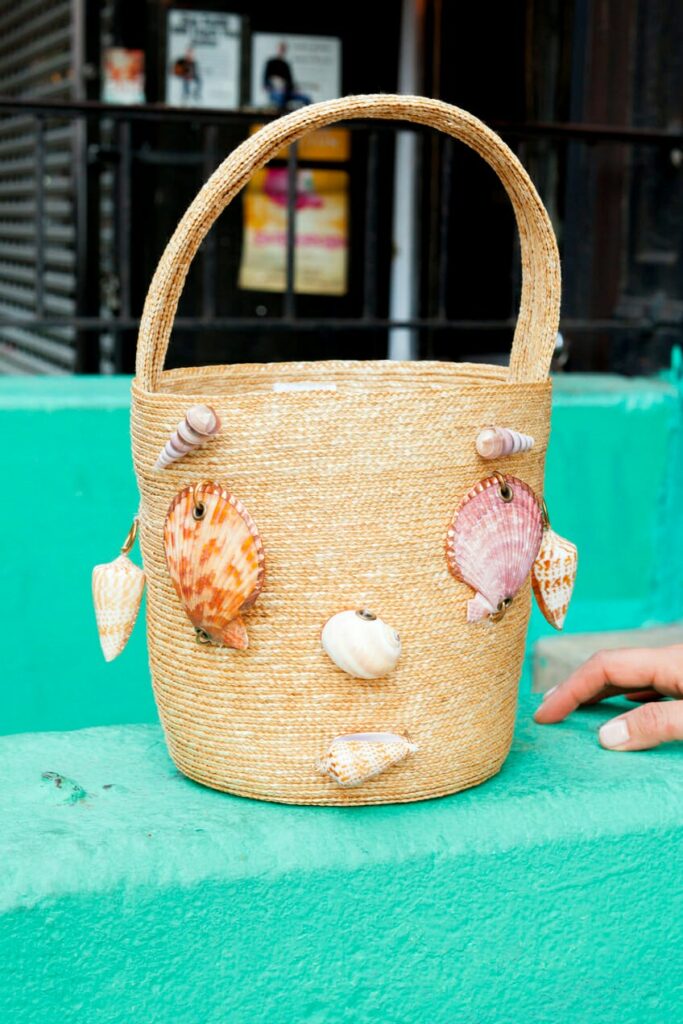 What do you think? Will you make your own beach-inspired bag/basket, or variation on it? If you do make your own, we'd love to see them! Share with us on social, @goodwillakron or @_abigaildrennen!
Happy transforming (and styling)!
_Abby