Welcome back to the 12 Months of Thrifting challenge. This month, in honor of Earth Day, we're challenging you to DIY or upcycle something using thrifted finds.
Did you know that many people donate unused, unburnt candles to Goodwill? Yes! It's one of my favorite things to thrift because they cost a fraction of the retail price.
Ever since my local recycling center stopped accepting glass, I always try to think of ways to reuse our glass bottles or jars, especially candle glasses and lids after the candle has burned all the way through.
At first, I wasn't quite sure what I could do with my used candle jars, and then the end result turned out to be somewhat unplanned – I was looking for super glue in my kitchen "junk" drawer when I came across the old hardware from a desk and thought, let's make bathroom canisters out of these glasses! This project was so much fun for several reasons: it was practically free, I recycled the old glasses, and they look pretty!
What you need:
● The glass of a candle + lid
● Small knobs (If you don't have any lying around from an old project, check places like Goodwill, buy-nothing groups online, or home improvement stores for inexpensive knobs.
● Super glue
● Spray paint (optional, I spray painted my knobs because they were old and needed a fresh coat. You can also spray paint the lid)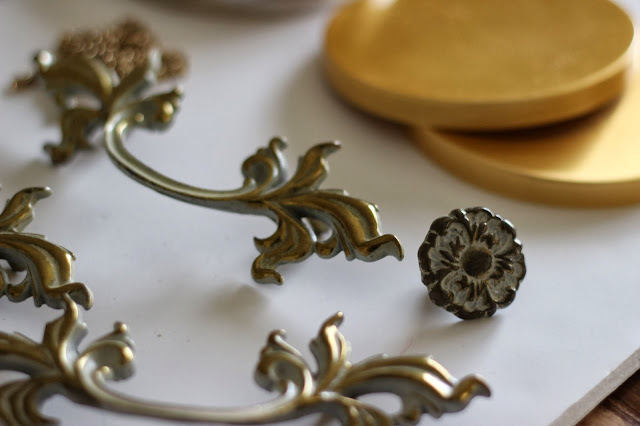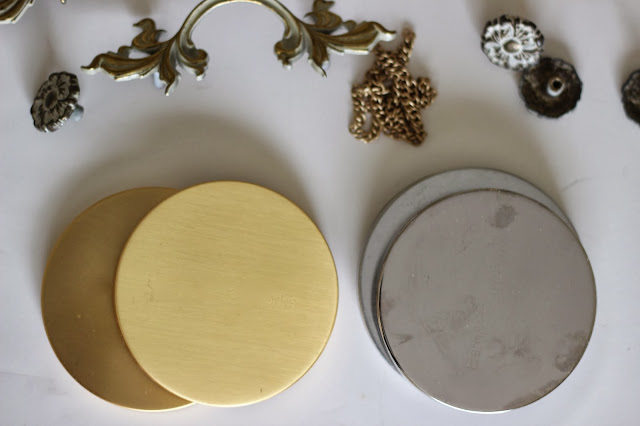 What you need to do:
● To remove the candle from the glass completely, freeze it for a few hours then pop the candle right out. Use a knife to scrape the wick base out. Wash the glass with soap and warm water.
● Spray paint the knob or lid (totally optional!).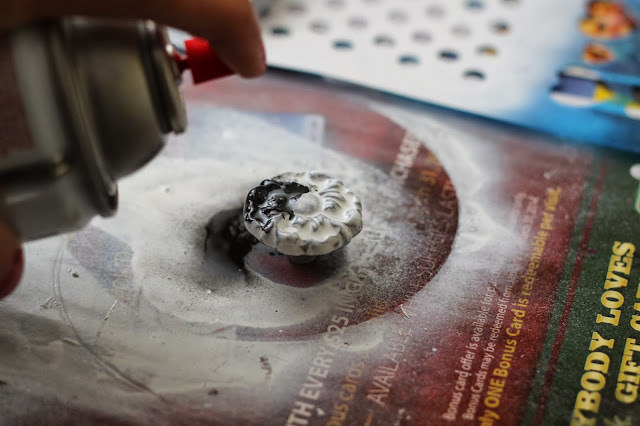 ● Super glue the knob to the center of the lid and let it dry for 24 hours. It's not a bad idea to place something over the knob to secure it on the lid as it's drying, like a book or plate.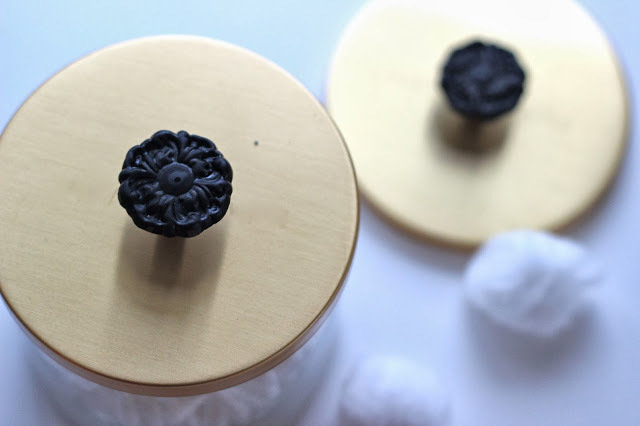 ● After the knob has dried and is completely secure, fill your glass up with anything you like! Candy or cotton balls look pretty!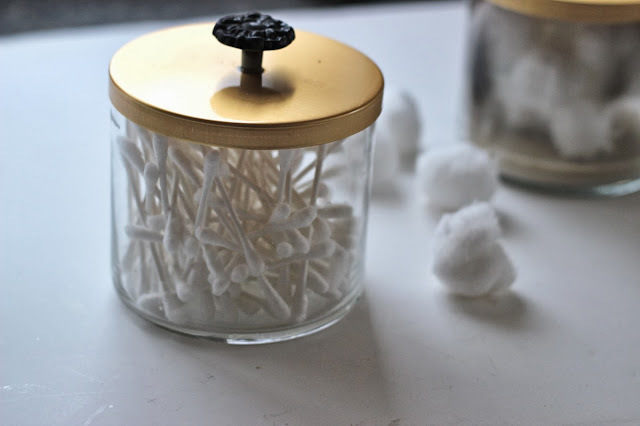 Have something to share? We'd love to see it. Use the hashtag #12MonthsofThrifting and tag @dinasdays and @goodwillakron on social media.