Do you have a box full of old jewelry that you don't wear? Many people do and it is a great way to utilize vintage pieces as home decor. Though if you are looking for more, check out shopgoodwill.com for bags of miscellaneous jewelry for sale and Goodwill stores also have loads of frames to choose from to really make your art piece unique.
What you'll need:
jewelry, buttons, beads, lace etc.
frame
snips (to remove earring backs etc.)
hot glue
old wallpaper/cardstock/or fabric (for the background)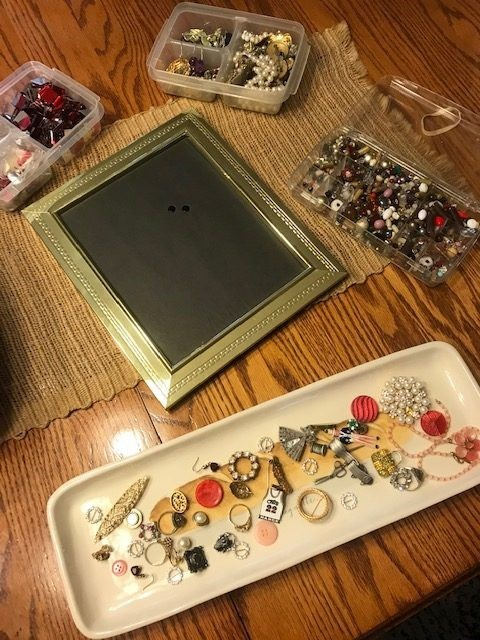 With Valentine's Day approaching I chose to do a heart shaped piece, but you could do virtually any shape!
Trace the shape onto your background- get creative with the material you use! I just printed out a graphic I liked but you could add texture by using wallpaper, fabric or lace!
Arrange your pieces and take a photo so you remember where things were if they get jumbled while you're gluing.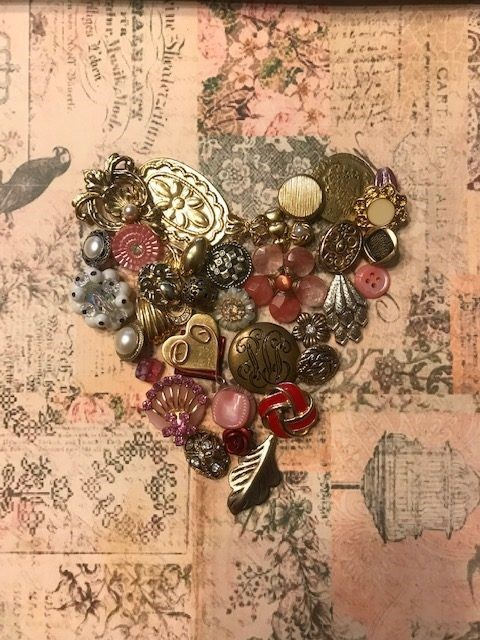 Hot glue to secure. Afterwards, I went through with small pearl and crystal like beads to fill in any gaps.
Add to frame (you may need an extra piece of cardboard to secure the piece since you won't have room for the glass) You could also do this in a shadow box!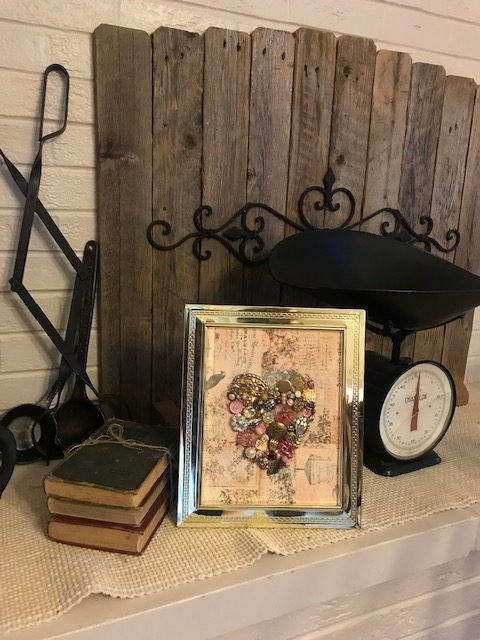 Wah-lah! Instant Valentine's Day art!