by Julie Holiday
At the Cuyahoga Falls Goodwill near me, I decided to go on a treasure hunt of the essentials and best things to thrift. Goodwill offers items at significantly lower prices compared to retail stores. I can find clothing, furniture, accessories, and more at a fraction of the original cost. A major win! Thrifting allows me to save money and stretch my budget further. Here is my list of the 8 unique items to always buy if you find them at a thrift store:
New with Tags Items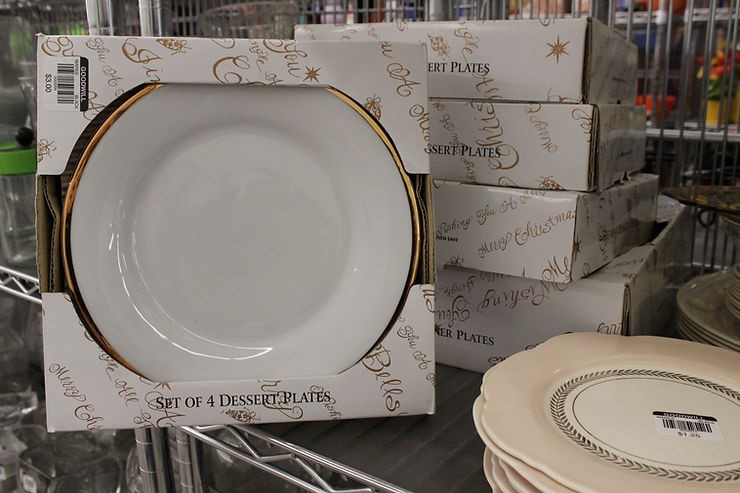 When shopping at a Goodwill store, you may occasionally come across items that are labeled as "new with tags." These are items that have never been used or worn and still have the original tags attached to them. These items make great gifts, too! Often, new with tags items are of good quality, as they haven't been used or worn. You may find well-constructed garments or items made from durable materials that can last you a long time. Happiness!
Seasonal Decor
Goodwill can be a treasure trove for seasonal decor, offering affordable and unique options that can add charm and festivity to your home during holidays and special occasions. You can find decorations for major holidays like Christmas, Halloween, Easter, and Thanksgiving, as well as for other occasions like Valentine's Day, St. Patrick's Day, or Fourth of July. You can find gently used or even brand-new decorations at significantly lower prices, helping you stick to your budget while still enjoying the festive decor.
Floral Planters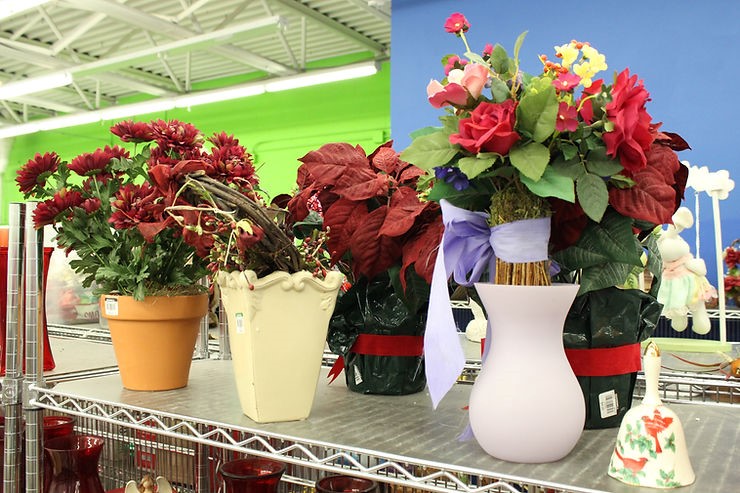 You can also find floral arrangements at some of the best thrift shops in Akron: Goodwill. I often find artificial flowers creatively arranged. I get inspired to use them in my home to add beauty and elegance to any space. I also enjoy thrifting flowers for events. My wedding bouquet featured secondhand shops florals. They are also great for seasonal decor, bathrooms, or dark living spaces. It's an added bonus when I find beautiful wreaths. Whether you use the floral arrangement as-is or deconstruct it to craft something new, they add a touch of elegance and create memorable spaces.
Frames
A must-have item I find at Goodwill, are frames and pictures. Thrifting frames and pictures are a cost-effective and creative way to decorate your space. I love finding inspirational quotes to pep up my office. Recently, I spotted an encouraging canvas that said "This girl definitely can." Check it out here. Also, you can change out the pictures in the frames which makes it such a fun treasure hunt in the frames and pictures aisle! Overall, thrifting frames and pictures offer an affordable and creative way to add personality and style to your space.
Suitcases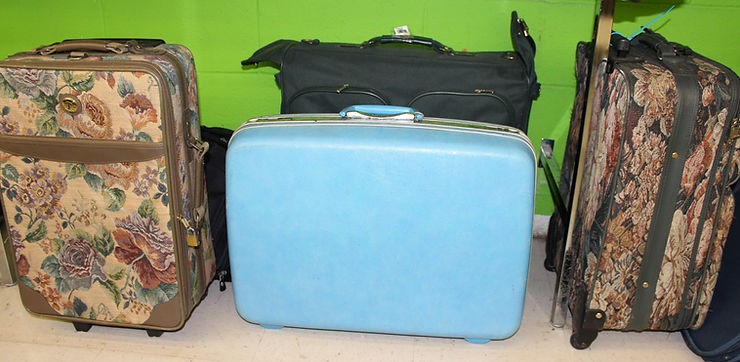 Suitcases are essential travel companions that can be found at the Akron Goodwill stores. Suitcases I have found come in various types, sizes, and materials. Durability and materials like polycarbonate and nylon ensure long-lasting use. Suitcases come in different styles and designs to suit personal preferences. I have found many vintage ones! Prices vary at the Goodwill locations. Goodwill has a selection of suitcases, so make sure you stop by and see the selection.
Home Décor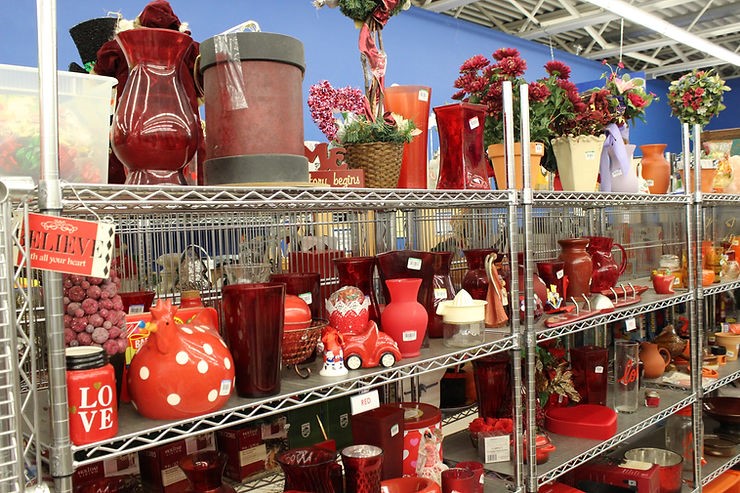 Enhance your living space at Goodwill Akron while embracing sustainable and budget-friendly practices. Goodwill Akron stores carry a wide range of unique and vintage home decor items that add character and charm to your space. From retro furniture to one-of-a-kind accessories, I am always blown away by the home decor selection! The Goodwill Cuyahoga Falls store had this awesome color-coded aisle ready to discover hidden gems. You can mix and match different pieces, experiment with various styles, and showcase your personal creativity in creating a personalized and eclectic living space.
Baskets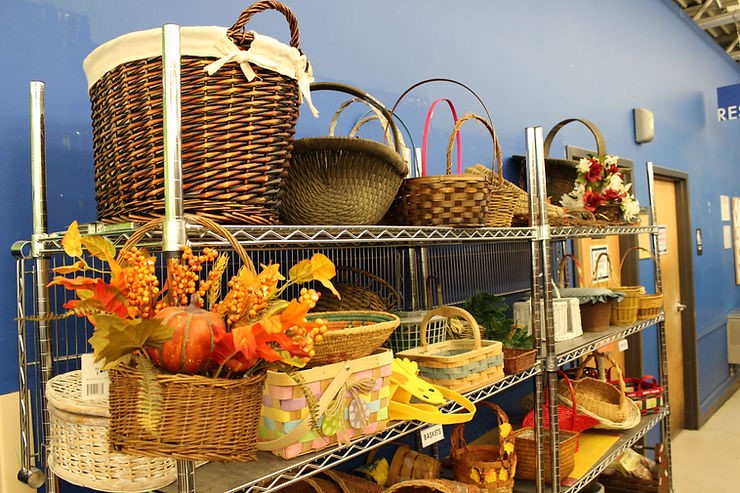 Thrifted baskets offer versatility and functionality in home decor. With a variety of styles and materials available at Goodwill thrift stores, they can be used for organization, storage, decorative accents, planters, or outdoor activities. Thrifted baskets are budget-friendly, sustainable choices that allow for personalization and DIY projects. Such a fun item to thrift! Embrace the charm and practicality of thrifted baskets in enhancing your living space.
Games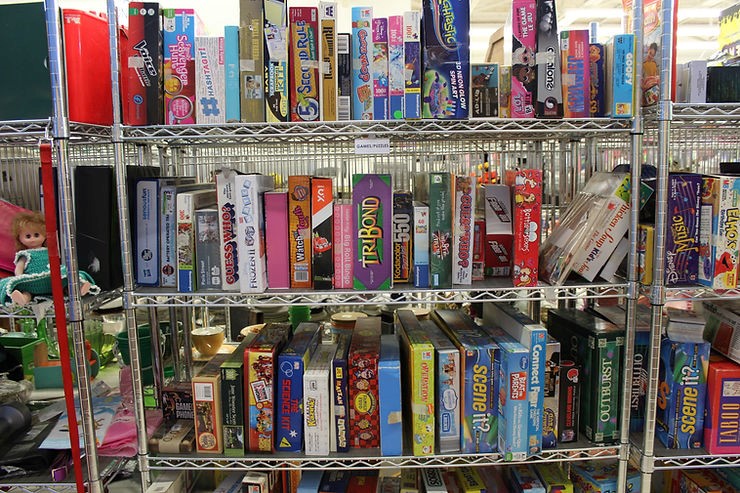 Who doesn't love a great board game?! Well look no further and stop by the game selection at your local Goodwill to see if you can find a new go-to for your home. I love this aisle because I believe games allow for us to get to know each other better. I love playing games at the dinner table or when entertaining friends. Many of these games have never been opened and can also be used as gifts!
In summary, By shopping at thrift shops, you are contributing to a more sustainable and eco-friendly lifestyle by giving pre-loved items a new lease on life while saving money! You never know what hidden gems you might find, and the thrill of discovering a unique item or a great deal adds an element of adventure to the shopping experience.
Also…did you know there is a FREE Fashion event on July 27, 2023 in the Akron area? We'd love for you to be there and see new trending items, as well as meet the fashion bloggers behind Goodwill Akron.
Check it out: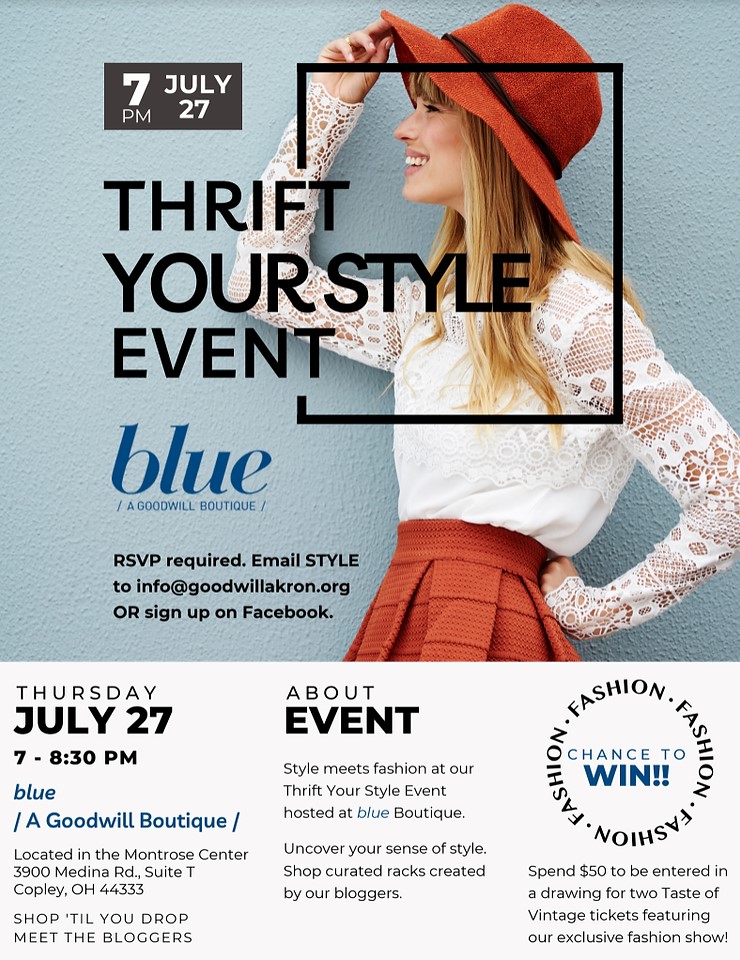 RSVP required. Email STYLE to info@goodwillakron.org OR sign up on Facebook.
Looking forward to seeing you,