By: Erin Walter – @the_revived_closet
Father's Day is just around the corner on Sunday, June 19,  and I am not sure about you but buying gifts for Father's Day can be challenging.
This year I am partnering with Goodwill of Akron to do a $20 challenge with my kids to go shopping at one of their Goodwill stores and find a gift or gifts for my husband.
We packed up the car and headed to the Ashland store with a list of his sizes and some practical things he had mentioned he likes or needs. I love shopping at the Ashland store and always leave finding some great items for incredible prices.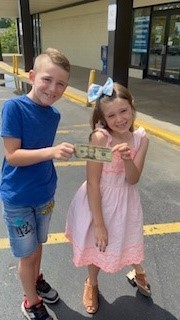 Before we walked in, I gave the kids a $20 bill and some ideas of things my husband has mentioned that he likes or needs such as dress shirts, black dress shoes, a belt and he loves all Ohio sports teams and T-shirts. They were so excited to take the challenge and shop together to find stuff for their dad.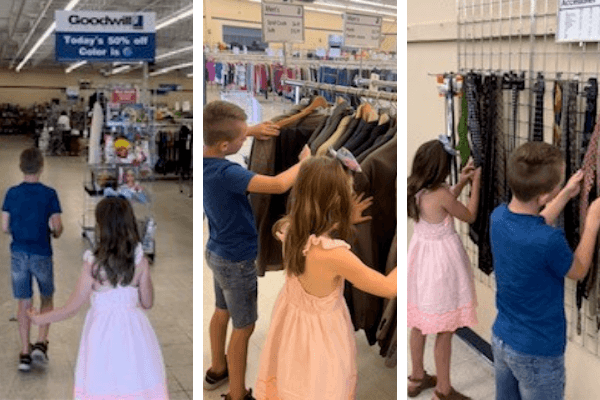 We walked up and down the isles in the men's section and slowly started adding things to our cart and crossing things off of our list that was not only in his size, but also in excellent condition. They had so much fun looking through the racks of clothing and adding up how much money we had left to spend.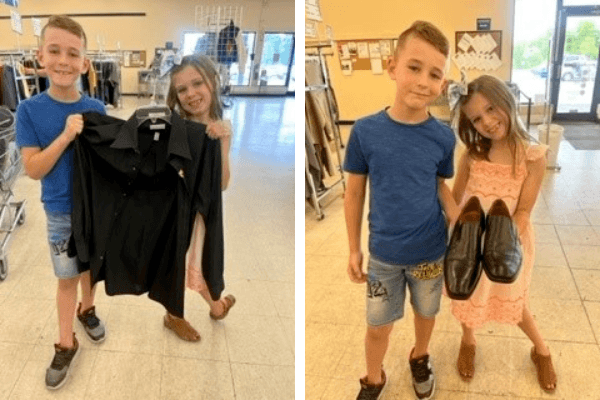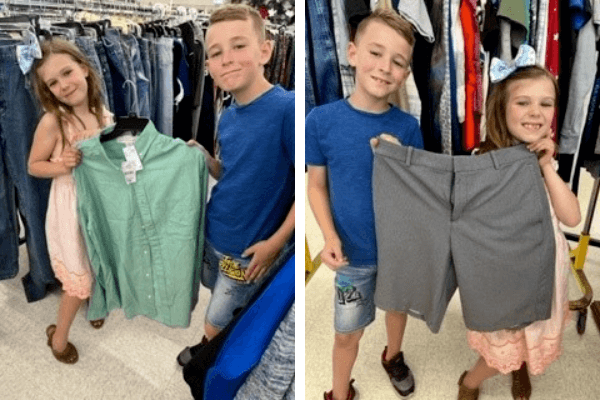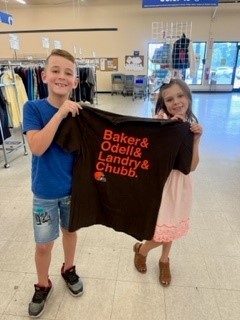 After about thirty minutes of shopping, we narrowed down our pile and we ended up with the following items:
Cleveland Browns T-Shirt- $2.99
Van Heusen black button-down dress shirt- $4.69
Pair of like-new black leather G.H. Bass dress shoes (in his size 13, which I can rarely find)- $5.49
Like-new pair of Nike dress shorts- $1.65 (these were a 50% off the color of the week item!)
New with tag H&M linen button-down shirt- $4.69
Total: $19.51 plus tax!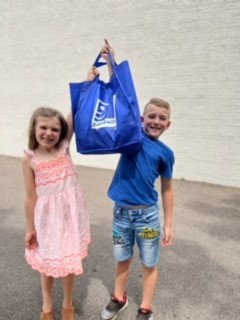 I have done a few $20 challenges for myself and it is always so much fun to see what I can come up with and what unique finds I can get with one stop at Goodwill and $20.
If you are still looking for a last-minute Father's Day gift, my challenge to you is to take your kids, your grandkids, or yourself to one of Goodwill's stores and give yourself a $20 challenge to find a gift or gifts for the dad in your life!
Not only are you saving some money, but you can have so much fun mixing and matching unique things while shopping sustainably as well as helping make a difference in your community.
I hope you find some great gifts and happy thrifting!
Erin