By Jenna Pfueller
Are you dreaming of a vacation that may not be in the cards this year? I know I am. Just a few minutes on social media lately has me seriously jealous of the warmer climes. Never fear. As usual, Goodwill® has us covered. Just one trip can have you looking and feeling like an international jetsetter.
Don't believe me? It's road-trip worthy in it's own right. But also, thrift stores are a souvenir treasure-trove and a hub of international style and decor options. Finding a little style inspiration is all you need to make you feel like you're counting the days until your own relaxing adventure. Just check out Instagram for lots of awesome vacay style looks you can keep in mind as you peruse the Goodwill aisles.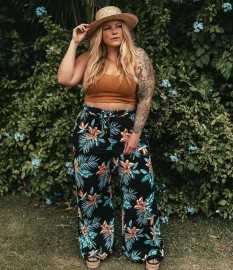 Credit: @ashleerosehartley
Sometimes the swimwear section is easy to forget at Goodwill, but trust me, there are treasures there to be had as well. Often overlooked, this is a great place to find a second tankini top to match the bottoms you love, or a suit in a style you've been dying to try out without the hefty price tag. These Goodwill finds below are proof you can bring a splash of the Caribbean to any pool party, even if it's just sippin' lemonade in a kiddie pool on your patio.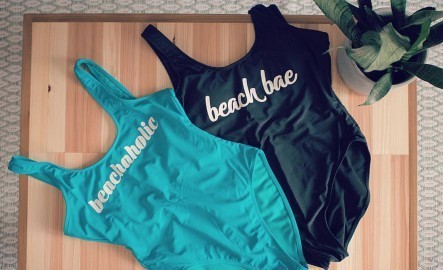 Credit: @kayjackhan
I also just love finding items that somehow found their way into my local Goodwills from far-flung places. Little bits of vintage souvenir flair in the form of t-shirts, mugs or artwork makes me feel a little more connected, and give my home a little more of that jetsetter vibe. It's especially fun if it's a place I've already been and have fond memories of.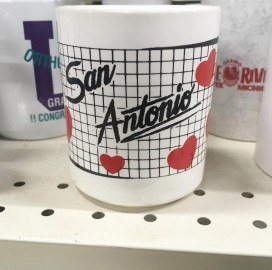 Credit: @DamnFineCoffeeMugs
Or handmade little pieces like this that give your home a little taste of distant cultures and major travelust.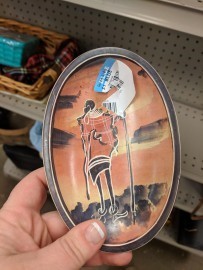 Credit: Jenna Pfueller
Are you lucky enough to actually be headed somewhere to kick back and relax? Good onya!
Obviously you'll need to make a point to visit a Goodwill when you get to your destination, too. It's a perfect way to get to know the local culture a bit more, find something you may have forgotten while packing, and of course a perfect little something to remember your trip with so you have plenty of moo-lah for the ride home.
See? It's easy to take a vacation at Goodwill. It's a respite that's always full of surprises, inspiration, fun, sustainability, and even creates jobs. Now that's a true destination to embrace!