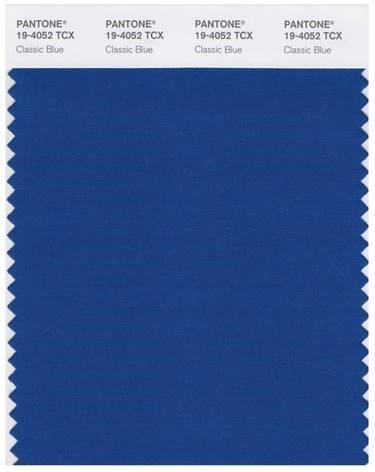 Hello my fellow thrifters! Each year I eagerly anticipate the announcement of Pantone's Color of the Year. I know, I know it's kind of nerdy. But to me, The Color of the Year is the sign of the times, the essence of where we're at and what's been happening all around. In beauty, fashion, interiors, business, health, wellness and travel. The Color of the Year pulls and gathers information from all these areas.
It's a culmination of the past, present and the tone for the year ahead. It's an interesting experiment and I want to know how it's chosen.
Here's a few fun facts I found on how Pantone Color Institute chose a color to launch a new decade. Classic Blue!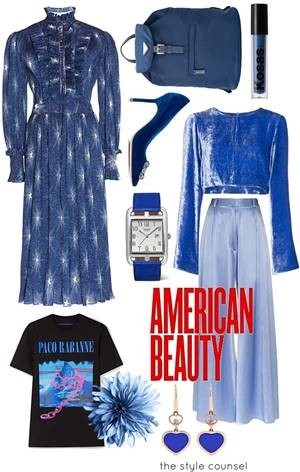 – During the company's global research effort, one that begins well over a year in advance of the announcement, Classic Blue popped up in fields as diverse as the art market, the beauty industry, automotive manufacturing, tech and even outer space.
– The color was chosen in a time of unrest in our society to ground us. Classic Blue eludes dependability and calmness.
– Classic Blue was chosen in response to a return to classic and American design.
-For those who want to sport the 2020 color, Laurie Pressman from the Pantone Color Institute recommends Classic Blue accent pieces such as a scarf or watch strap, or a vase or candle for your home or workplace.
Personally, I really enjoy Classic Blue. Blue hasn't always been one of my favorite colors, but it's odd how much blue, specifically Classic Blue, I have in my wardrobe – I have tons of it!! I think I know why. To me, blue is a neutral. I really think it can go with practically anything if you think outside the box. It's a cheerful color but moody at the same time. That's my kind of color!
You can expect to see a lot of Classic Blue this year! Here's a great mood board providing some idea of what colors your can pair with Classic Blue. Use this as a guide when your shopping at Goodwill for fashion, interiors and any lifestyle inspiring project!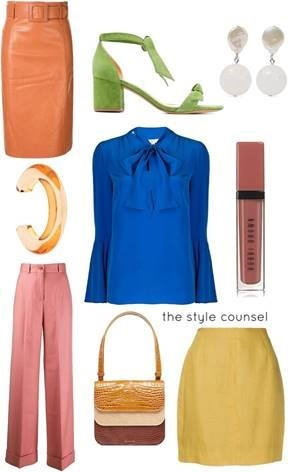 Many blessings to you in 2020 and your new Classic Blue color story.
With so much love,
Megan Dyer, The Style Counsel