Happy June! It is blowing my mind that it is already June- which means my 5 year wedding anniversary, my baby brother's 20th birthday, and Father's day! WOW!
I thought it would be fun to talk about men's fashion in honor of Father's Day and share a few tips for shopping secondhand for the men in your life!
I get a lot of my husband Jake's clothes secondhand. He is pretty rough on his wardrobe (he works in construction) and he is mostly a casual comfy style guy. It's funny though, he is REALLY picky about his clothes. If they are not just right, he will never reach for it.
I like to get dri-fit tees at Goodwill for him because I can usually find great brand names for $2-$5 that will keep him cool in the summer heat but the cost allows me to look the other way when he comes home with oil stains and welding holes all over them. This also means the shirt doesn't have to be perfect when I buy it. If it has a little stain, I don't usually mind because I know he will wear it to work and get it dirty anyways.
I also like to find more formal pieces at Goodwill for Jake because they are worn less, but it gives him a variety. He likes to wear suit separates, and mix and match them. Goodwill is a great place to look for sport coats, ties, and men's shoes!
One of his favorite suit coats is from Goodwill. It's vintage and lightweight, plus it mixes and matches with all colors of pants. His favorite Calvin Klein Suede Dress shoes are also a blue Goodwill Boutique find for under $20.
Tips for shopping menswear secondhand:
Know their size. Keep a list of sizes for your guy in a memo on your phone. This way you'll know if that suit coat will fit or if you should leave it behind.
Know their style. Search for name brands you know your guy will wear. Jake loves his Nike dri-fit tees. These are always a good buy in any color.
Give the garment a twice over. I think it is universal that men are harder on their clothes than women. Double check dress clothes for stains and rips before purchasing.
If your guy is weirded out by secondhand garb, look for NWT's pieces. Bring it home and spray some fabric refresher on it. THEY WILL NEVER KNOW!
Make a list of their needs. This is really a tip for any thrifter because having a list and knowing what you want can help you avoid buyers remorse- even at the thrift store!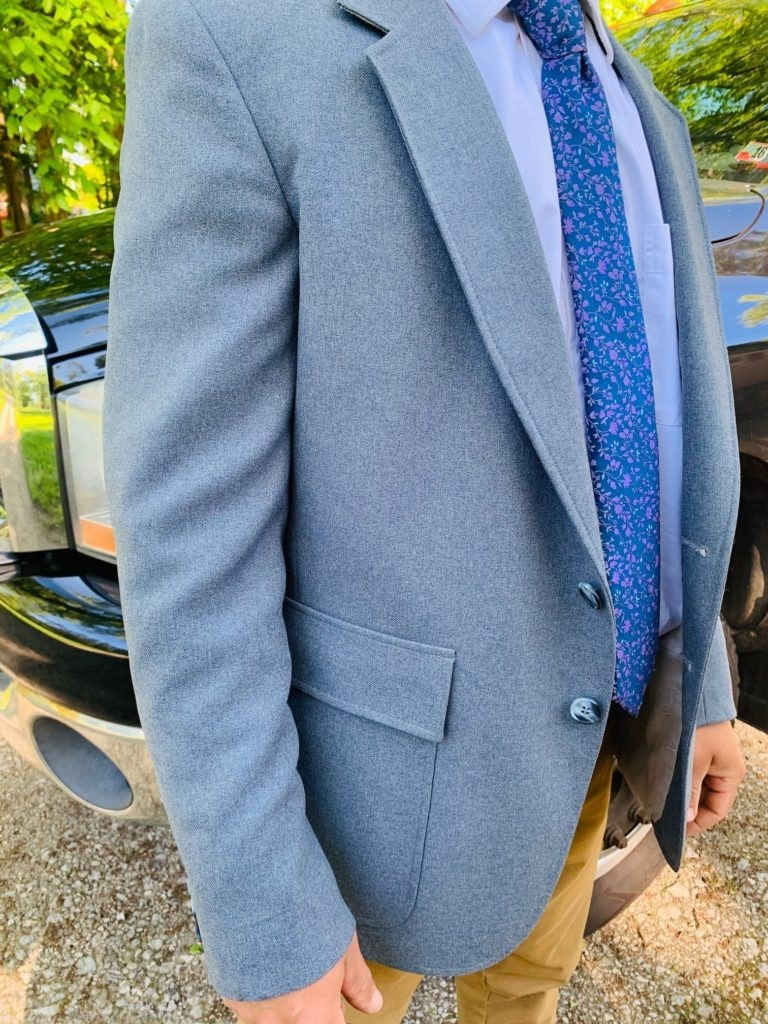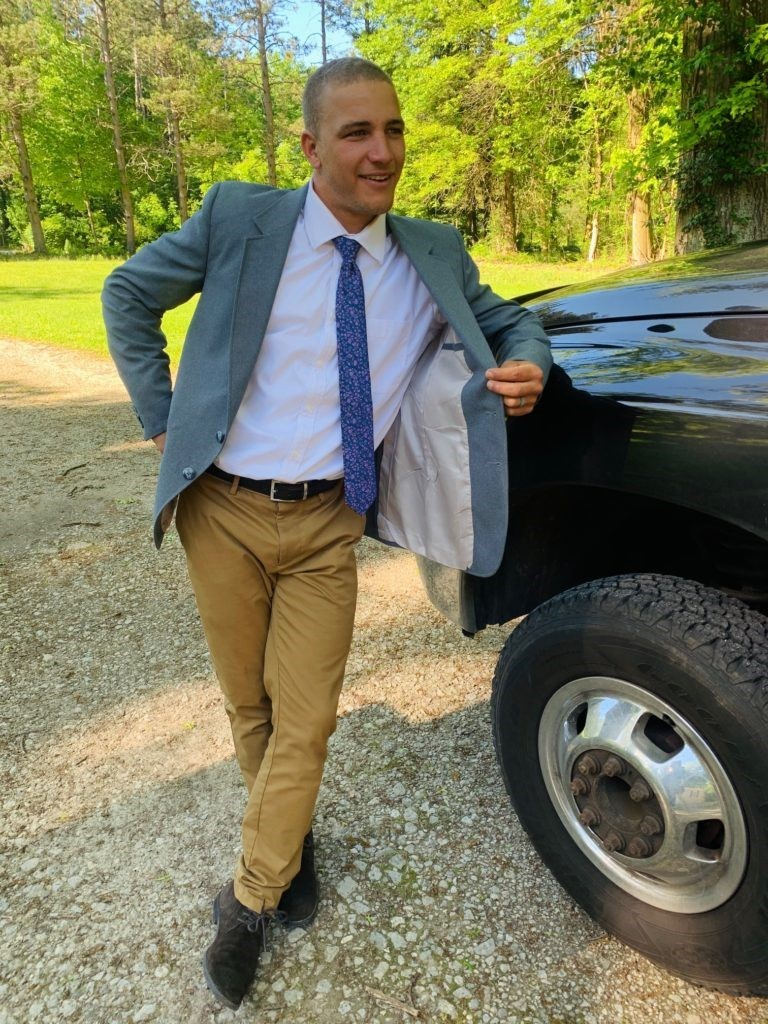 I also encourage you to check the blue Boutique and online for designer deals for men! You'd be surprised what you find on there!
Happy Thrifting!
XOXO ~ Taylor