Hello everyone – Happy FALL!! Abby here with another quick and easy upcycle project for you!
This month's post is brought to you by: Procrastination! Halloween is coming – literally feels like a few days away, and we've finally landed on our costumes. I like to wait until the last minute to make my kiddos' costumes because they change their minds several times before the big day.
This year, we went from Chase from "Paw Patrol" to a stegosaurus to a velociraptor to finally landing on a black cat. Thankfully, my other child has known from the beginning of our Halloween conversations that he wanted to be a baby tiger – red with red stripes to be exact.
So with Halloween costume ideas in hand, we headed to Goodwill!
For the black cat costume, all we needed was a few pieces of black clothing. And for the baby tiger, a few red pieces of clothing. I had planned to make our own animal ears (using a variation on this DIY that I used for a past Ewok costume), but the store we stopped at had (new) cat and tiger ears easily available.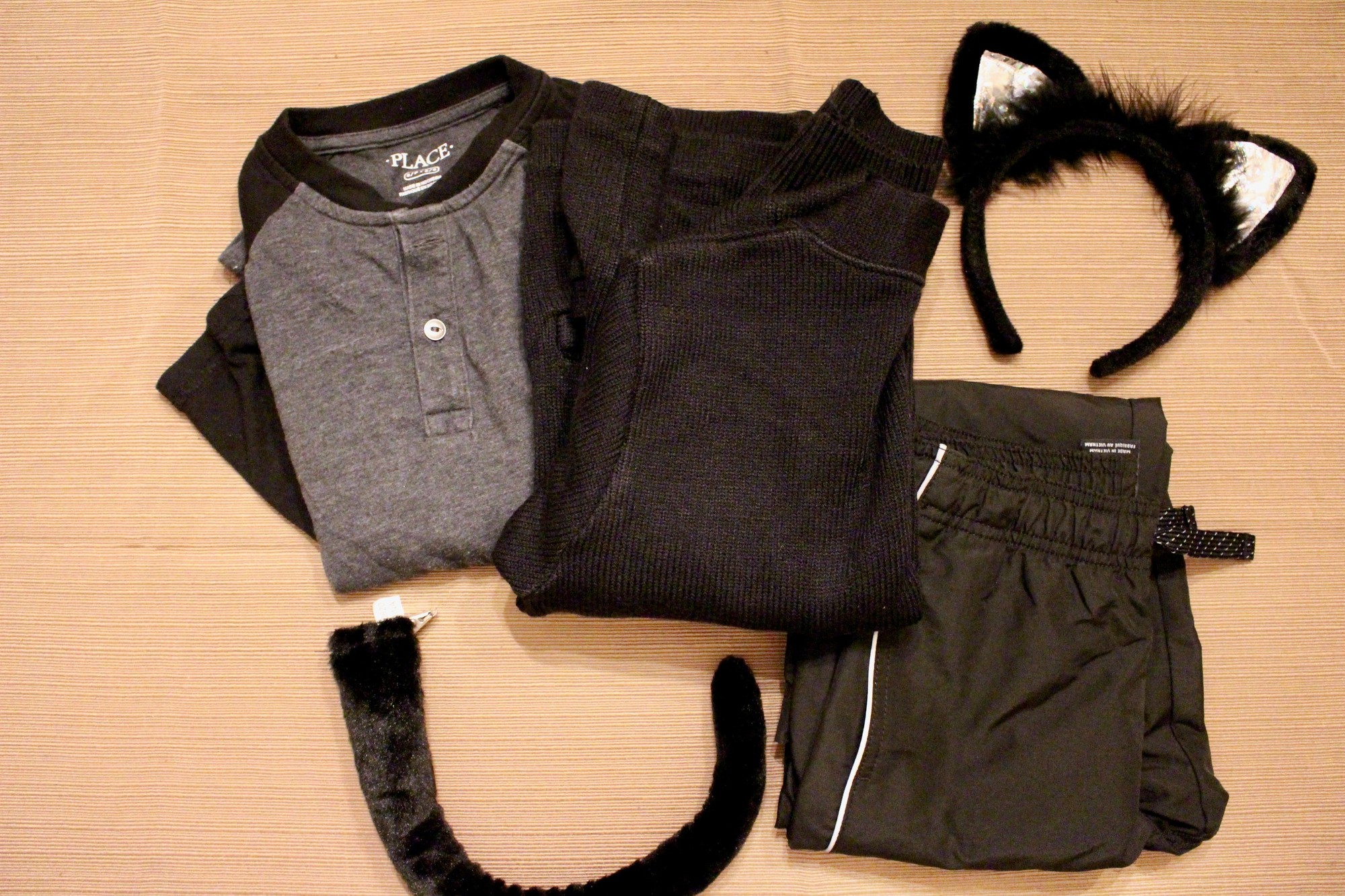 Because my kiddo wanted to be a baby tiger (red with red stripes, don't forget), there was a little extra work needed for his costume. Read on for how I made a red baby tiger costume.
To make your own tiger costume, you will need:
Clothing – base pieces whatever color you want
Spare fabric – for your stripes
Fabric glue OR needle, thread and straight pins
Scissors
Fabric dye (optional – in case you want to dye your ears and tail to match your costume)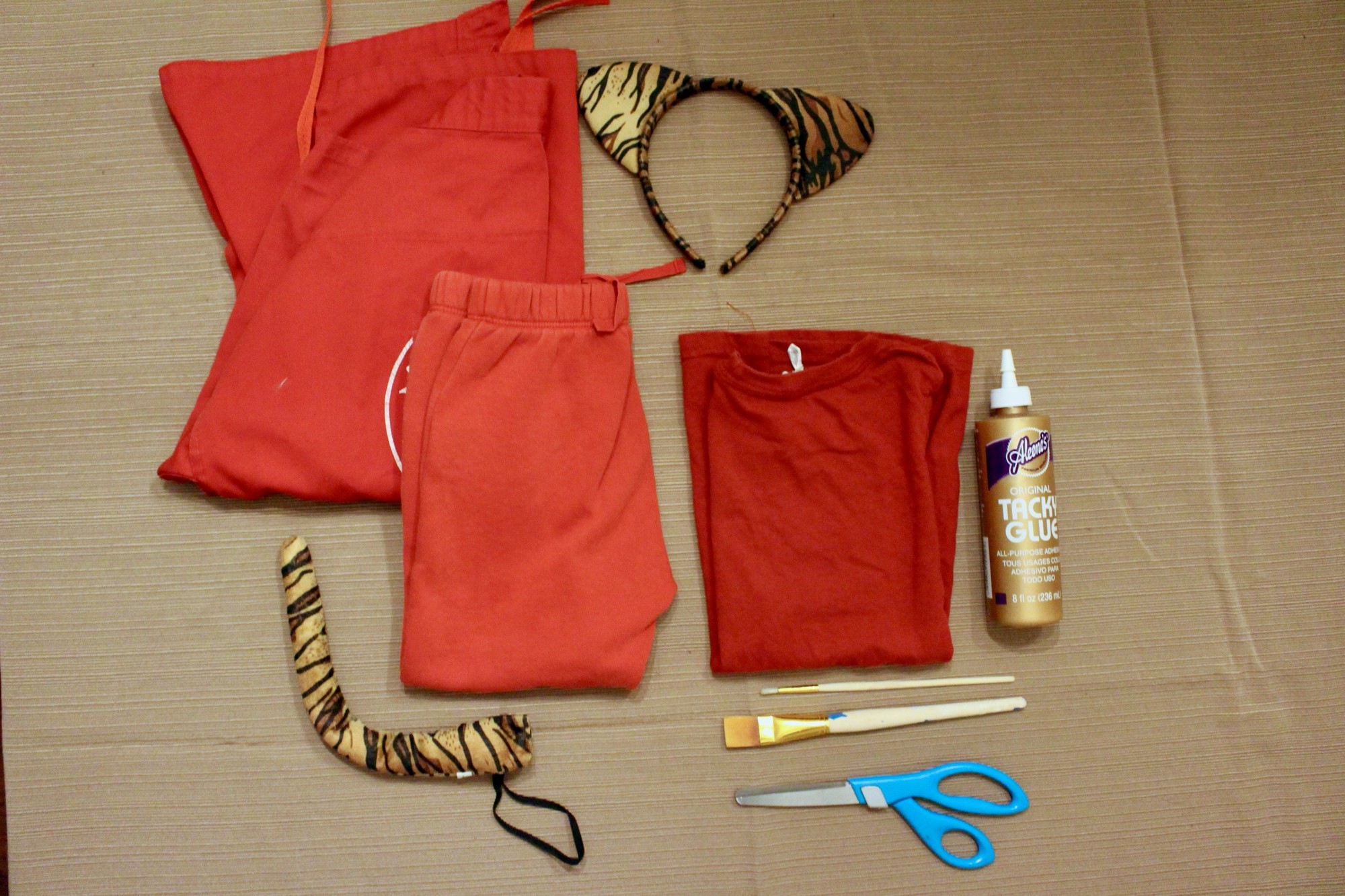 The steps are fairly simple: cut out triangles or stripes from your spare fabric and either glue or sew them to your base clothing pieces. I started by gluing some pieces down, but ended up sewing a running stitch along all stripes because I liked the look better.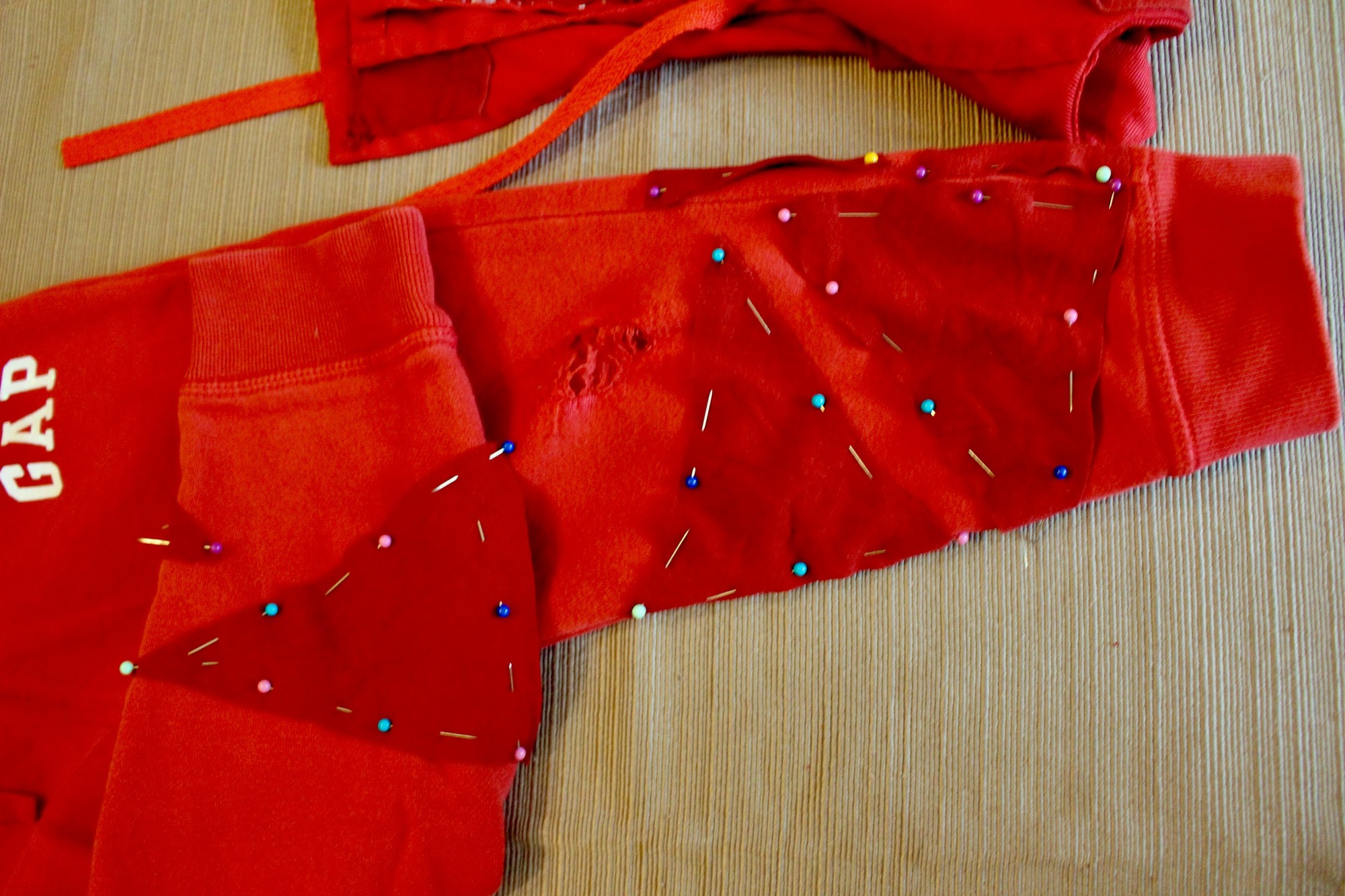 Once your stripes are all sewed on (and your ears are dyed – still TBD on if we'll do this), dress up like the baby tiger you know you are!
Halloween costumes are one of the best, easiest ways to thrift, and who knows, you might already have the pieces you need in your closet!
What do you think? Will you upcycle your own Halloween costumes this year? If you do, we'd love to see what creative costumes you come up with! Share with us on social, @goodwillakron or @_abigaildrennen!
Happy Halloween!
_Abby