Happy New Year, friends! In the spirit of a "fresh start" here are some tips for organizing your kids' rooms (or any room really!) Sometimes, organization can come from the oddest places. No need to have sterile plastic bins for all your storage needs. Get creative this year and use baskets, bins, and boxes from around your home or pop into Goodwill where you're always sure to find unique and stylish storage options that will look nice and help you feel organized in a flash!
Cloth bins: Use these for stuffed animal storage, blankets, or as a laundry basket!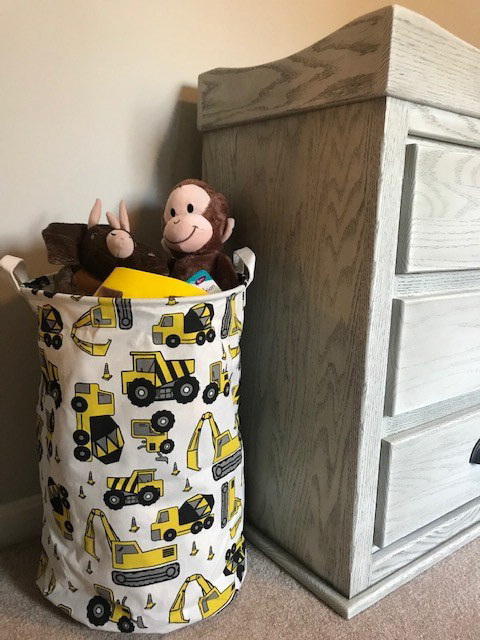 Book storage: This can be tricky if you don't have a dedicated book shelf. Try displaying a few on the wall as art, and place others in soft bins that can be stored out in the open or under a bed for easy access that still looks tidy.
Wardrobe Storage: Wicker baskets add warmth to any room, try thrifting one in a fun shape and place shoes in it for easy toddler access.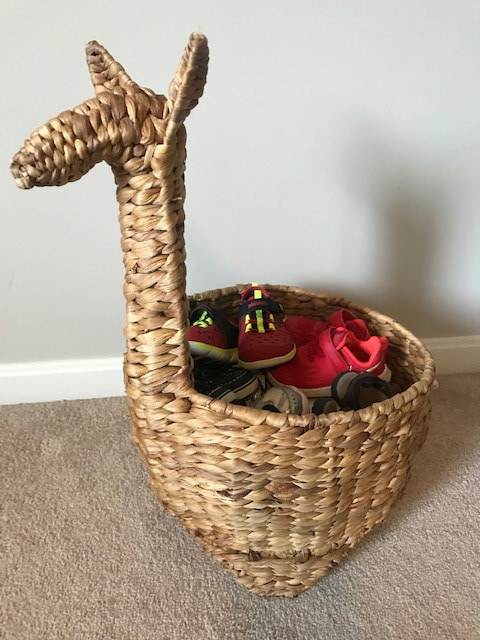 Soft Item Storage: Roll blankets, burpcloths, bibs etc. to maximize drawer space.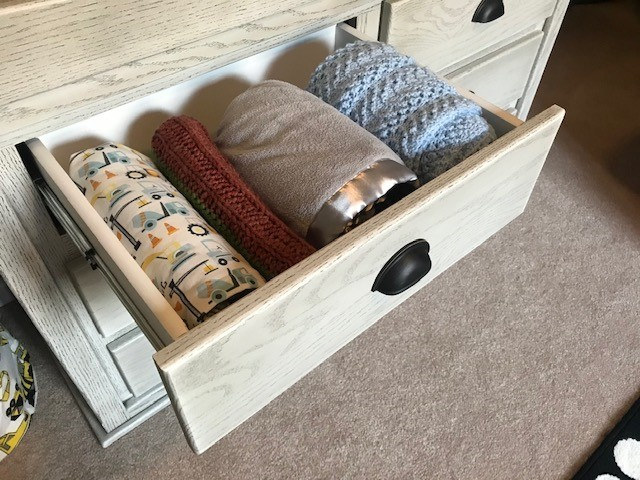 Soft Baskets: Create a portable diaper caddy with a soft basket with handles. Easily take this throughout the house and have everything you need, while being able to store it out in the open.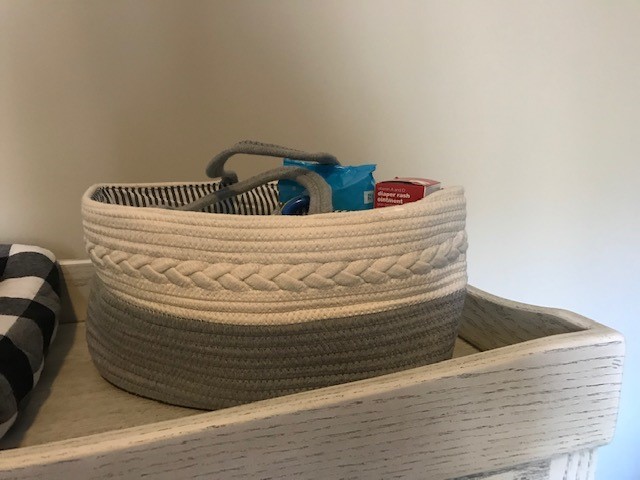 Out of Season/Size Clothing: For clothing that is out of season or bigger sizes, dedicate plastic bins to store away in a closet or basement shelf. Label them in detail so you can easily switch out your child's wardrobe.
Happy Organizing!