Hello hello! Modest Blondie here today to bring you a list of my TOP THRIFT TIPS!
Did you know that National Thrift Shop Day is August 17th?! It's coming up- and I want to help you prepare!
I love that National Thrift Shop Day is in August because it's right around the time of the big box stores' Fall Line Preview- everybody starts getting excited for cooler temps and cozy sweaters. I pull MAJOR INSPO from bloggers posting their pre-fall purchases and then I go out and thrift similar items 🙂 It's such a good feeling when you tell someone you thrifted something at Goodwill that is right on trend!
Here are my TOP TIPS for a successful thrift haul:
1. I wear a mask, and I have hand sanitizer on standby. Every thrift store/ secondhand store I've been in since May has required a mask to enter the store. I try to remember not to wear my glasses so I don't get all foggy while I pant over my legendary finds (LOL).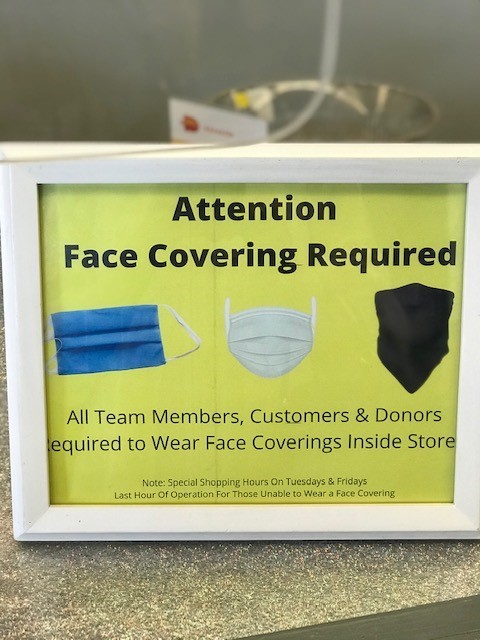 2. I try to go as hands free as possible- this is honestly a great tip even before the pandemic. Wear a small cross body purse with your phone and money so you can easily access it at checkout, but this way you are not holding your personal belongings while you do major digging. PS- Don't forget your GOODWILL LOYALTY CARD!
3. Wear something comfy that you can try things on over.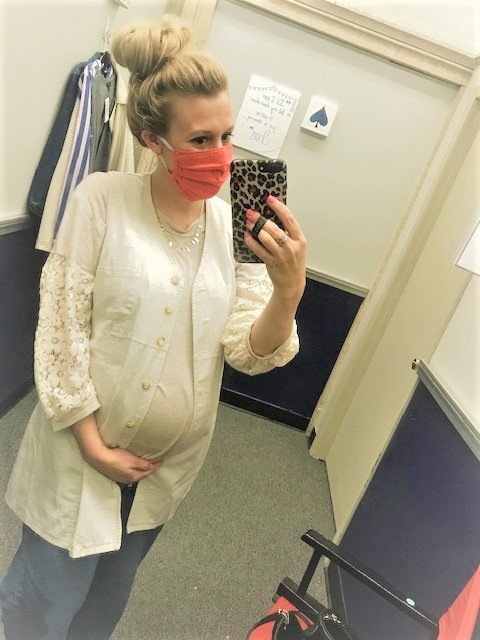 4. If you don't already, follow your favorite shops on social media. You can get a great idea of the items they regularly receive and narrow down the places you want to hit for the holiday!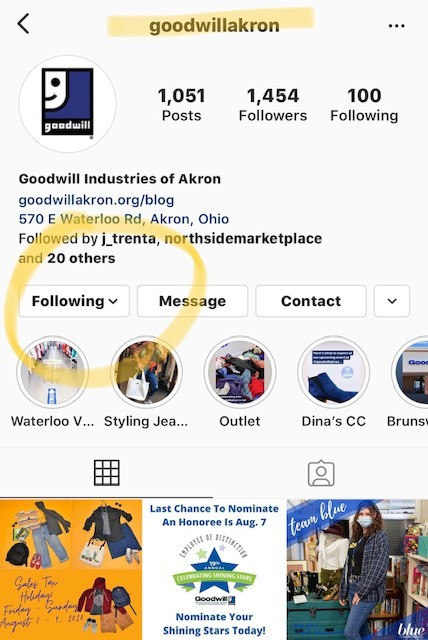 5. Make a Pinterest board of your favorite dreamy outfits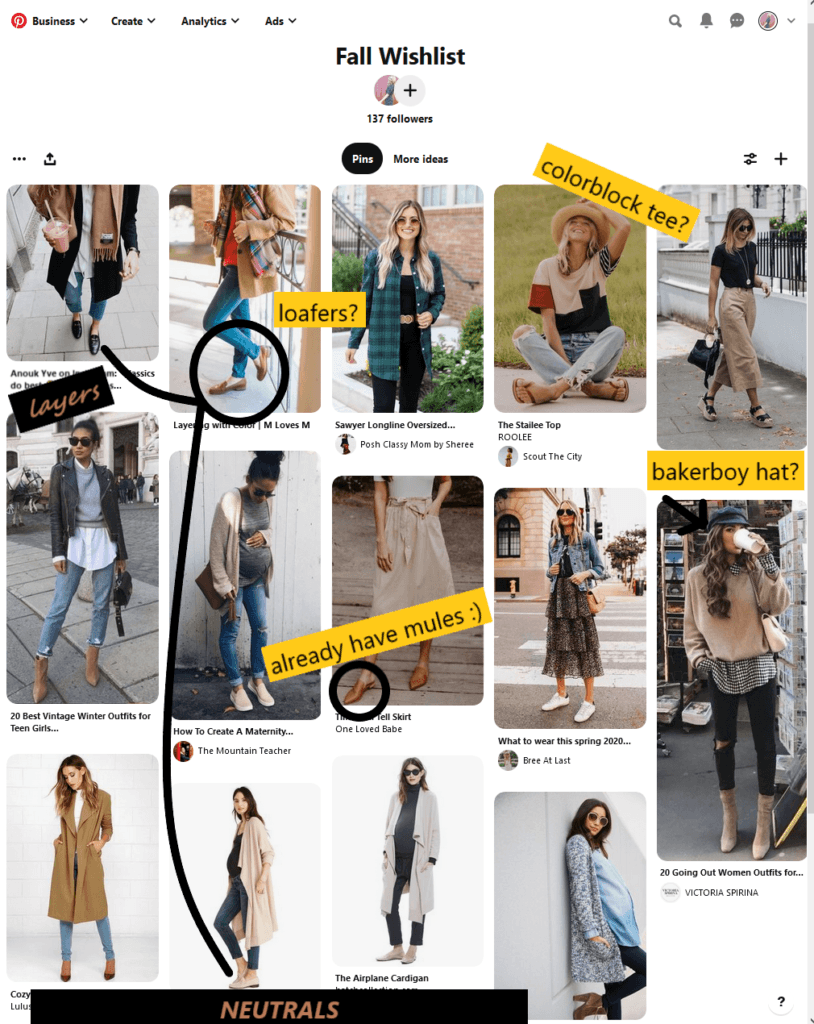 6. Shop your closet first. See what you have, and then see what is missing.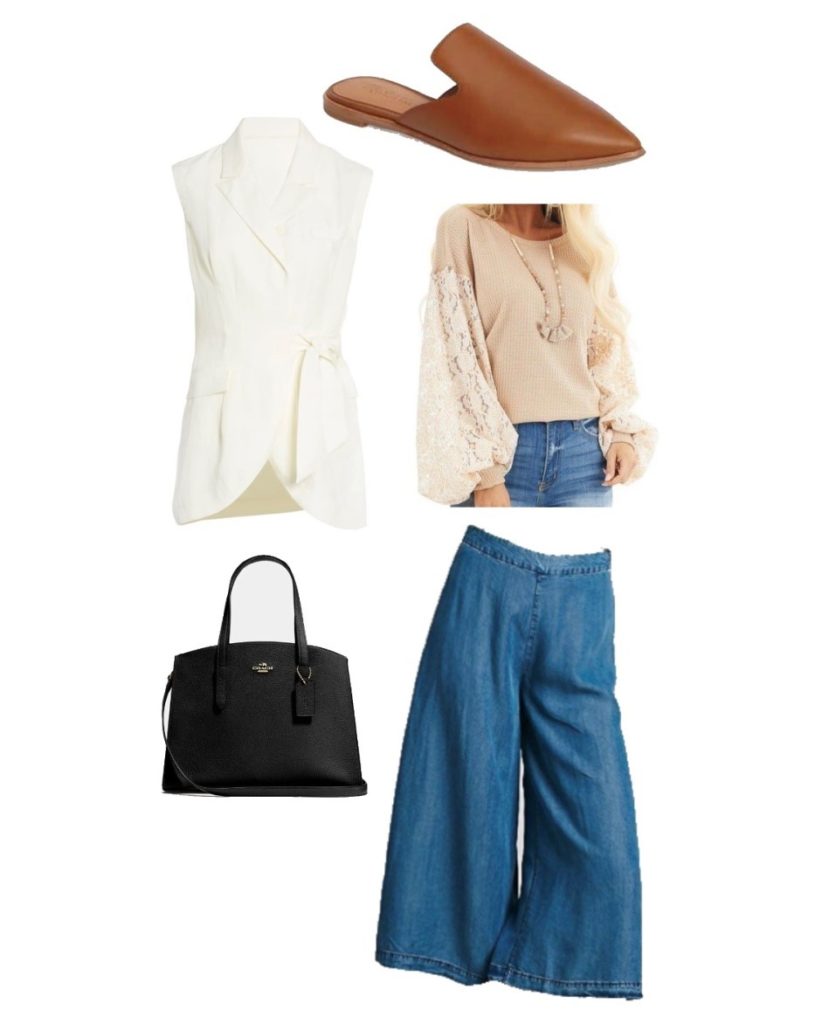 7. Make a list of your top three items you'd love to find at the thrift store. Then set a budget for each item.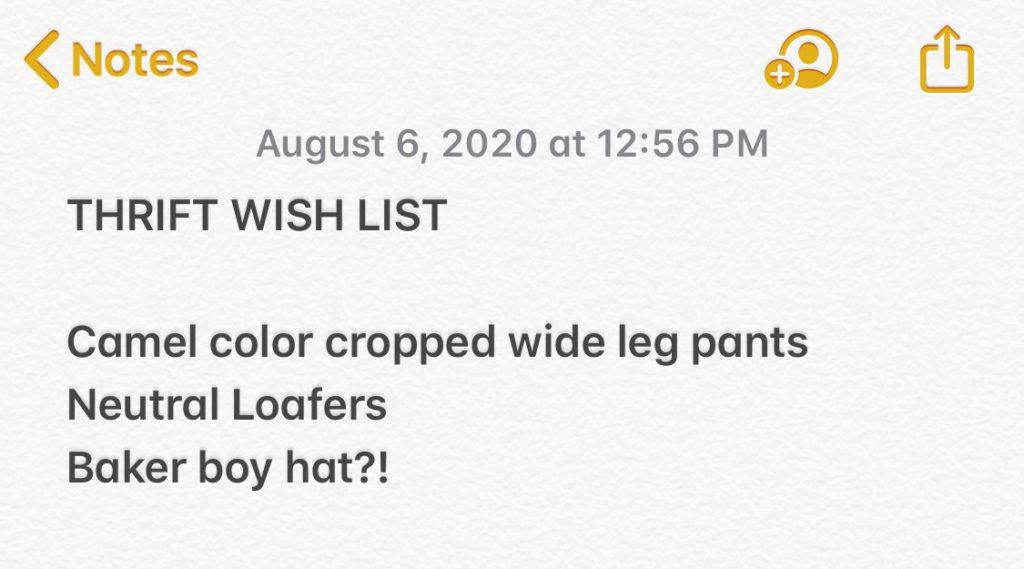 8. Keep an open mind, but don't settle. If it's not exactly what you want in the store- you probably won't wear it once you get it home so it's best to leave it behind for someone else.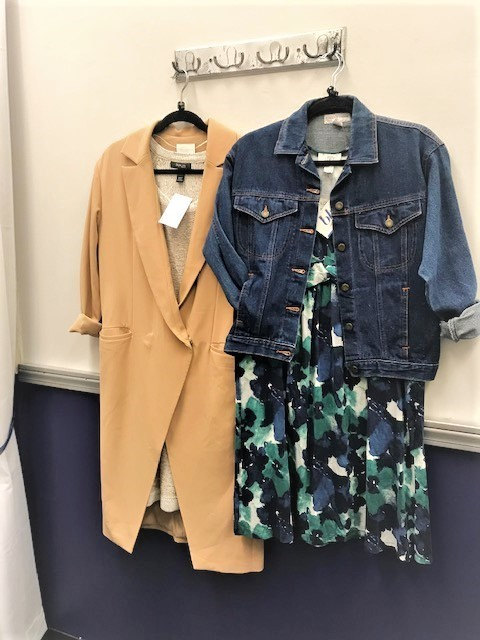 9. Don't limit your digging to one size. Especially when thrifting vintage items- sizing can be all over the map. A size 12 back in the day is today's size 4 sometimes- so keep an open mind and just keep on movin' down the rack!
I scored this (NEW WITH TAGS) 3X sweater dress at blue ~ A Goodwill Boutique! It fits perfectly over my baby bump and will be so fun to style headed into the Fall!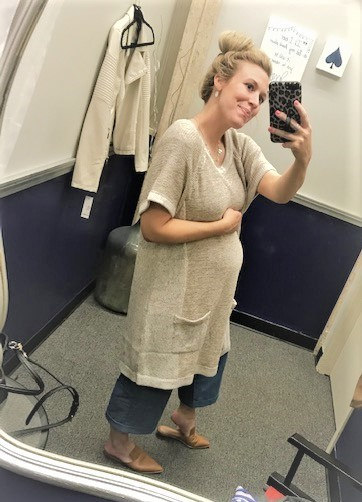 Sending you all the good thrift vibes for National Thrift Shop Day!
XOXO ~ Modest Blondie