Happy Valentine's Day, fellow thrifters! Modest Blondie here, with an ode to my love, Goodwill.
But seriously, if you're a thrifter like me, you'll probably agree that Goodwill deserves a valentine.
First off, they provide employment and training to help people overcome challenges, build skills and further their careers.
Secondly, their donation centers and processing helps fight against clothes going to the landfill.
And third, they provide bargain shoppers like you and me awesome, unique products at fabulous prices.
Are you looking for the perfect Valentine's Day outfit? While I discourage you from buying a one-time wear outfit, I do ENCOURAGE you to hit up your nearest Goodwill to find a new piece or two that you can debut on Valentine's Day but wear beyond the month of love 🙂
Here are three outfits I put together to help you get inspired- most of these pieces are straight from Goodwill! And they are basics that you are sure to find almost every time.
I have been lovingggg hats lately but I also don't get to wear them every day, so I definitely encourage you to check your local Goodwill for them! Pair a deep maroon hat with a patterned blouse and black pencil skirt for a fun evening out. This look is not 'over-the-top' and all the pieces can easily be worn again, no valentine needed!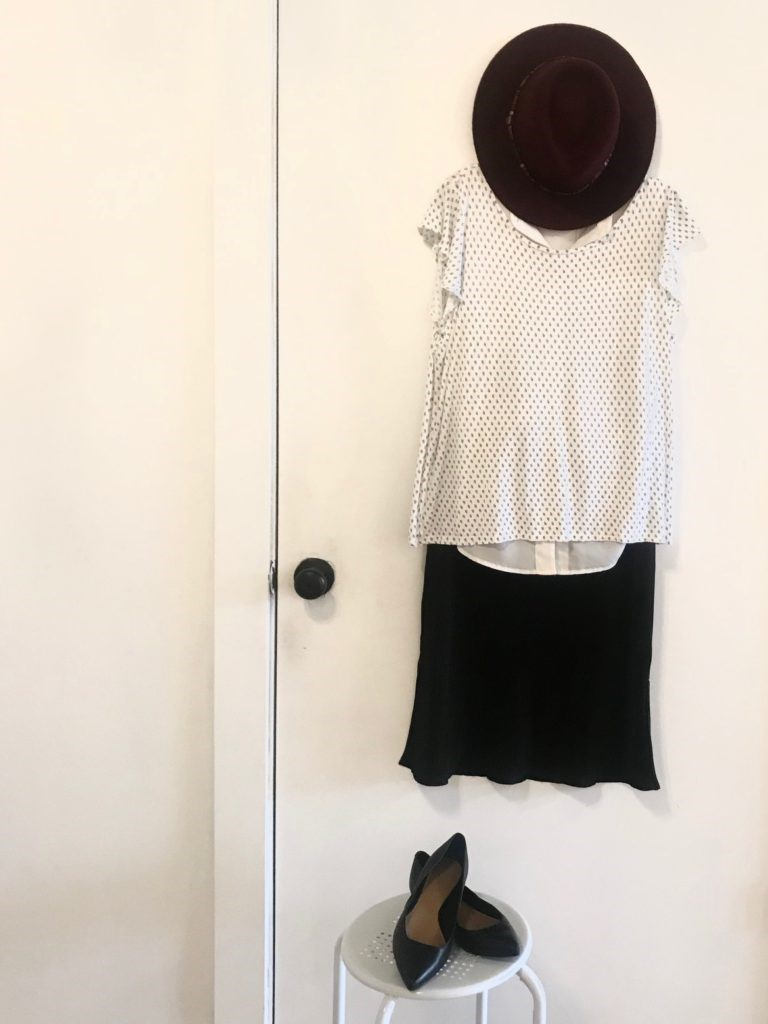 For a festive yet sophisticated look, pair a pretty pink shift dress with opaque black tights, and a fun vintage style hat!
TIP: When styling black tights, your shoe choice is important! It's best to wear black shoes to avoid an awkward color blocking at the ankles that makes your legs look shorter than they are.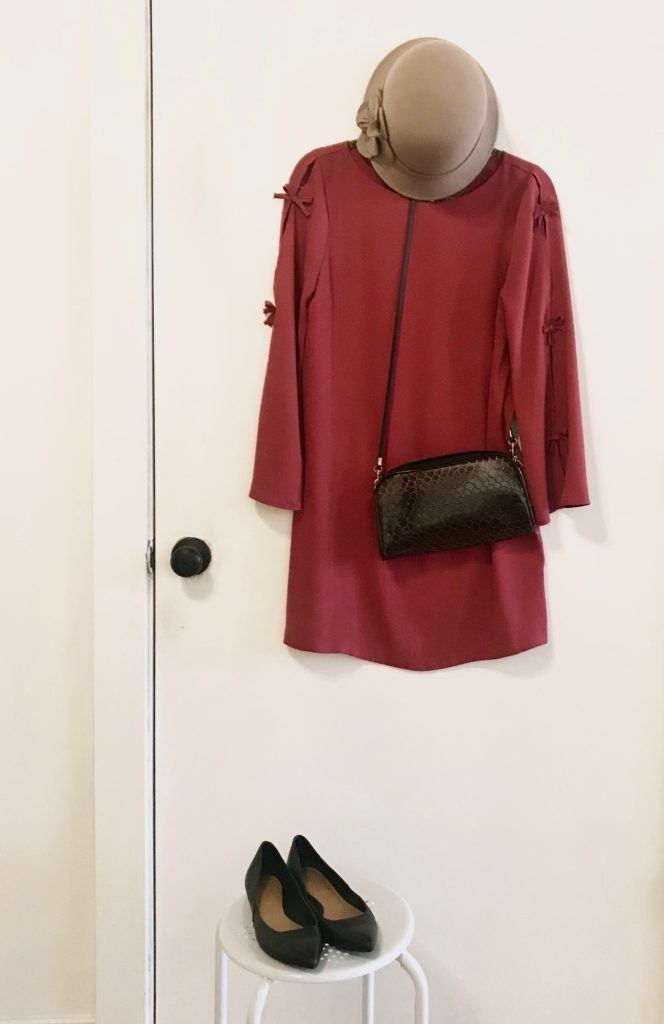 For a more casual look, pair a lace top with gray or black denim, a short nude heel and add your pop of color with a maroon duster! To me, maroon is not so 'in your face' for Valentine's Day, which I like 🙂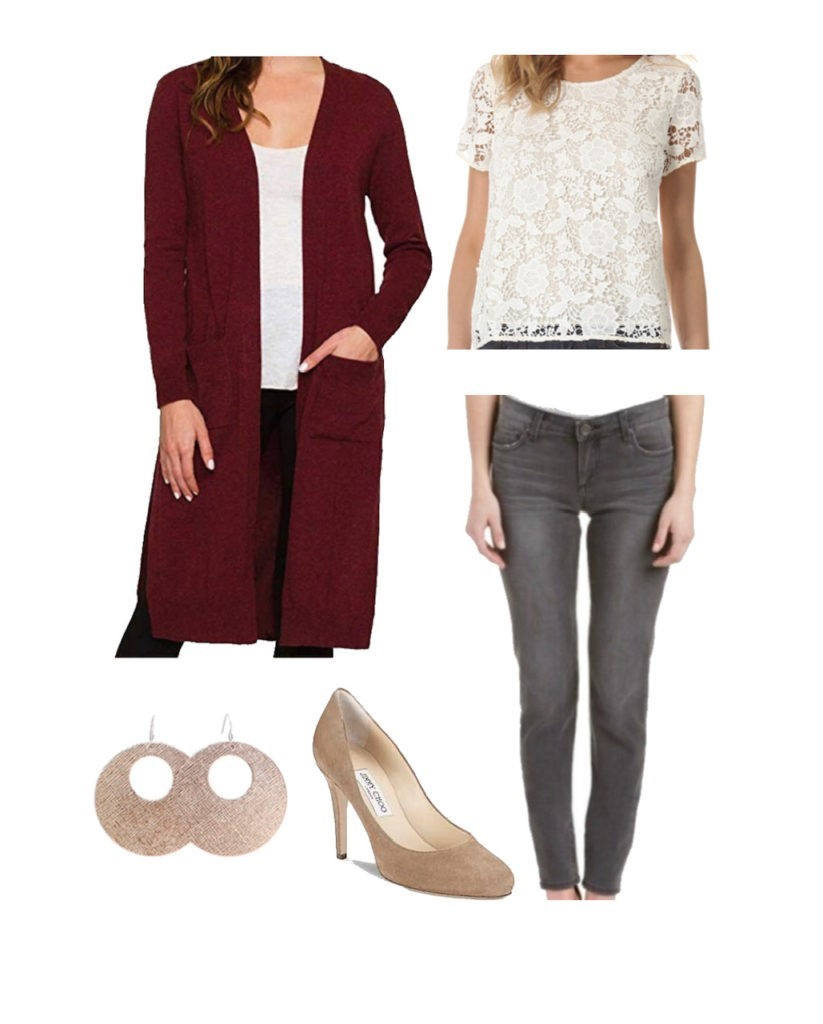 What are you wearing for Valentine's Day?
XOXO ~ Modest Blondie