Hello, fellow fashion enthusiasts!
As we bid farewell to the scorching summer heat and embrace the cool breeze of fall, it's time to revamp our wardrobes with the latest trends that'll have you strutting down the streets of Akron in style. But before we delve into the world of fashion, let's take a moment to celebrate a partnership that's close to my heart and aligns perfectly with the spirit of goodwill and community.
This month, I had the privilege of visiting the Goodwill Akron Tallmadge location, and I couldn't be more thrilled to share this experience with you. Goodwill Akron, an organization dedicated to helping individuals prepare for, find, and retain employment, has significantly impacted our community. Located at 501 South Avenue, Tallmadge, OH 44278, you can reach them at 234-255-9191.
Now, back to fashion! As you pick out your fall fashion essentials, keep in mind the warmth and goodwill that this season represents:
Wide Leg Jeans: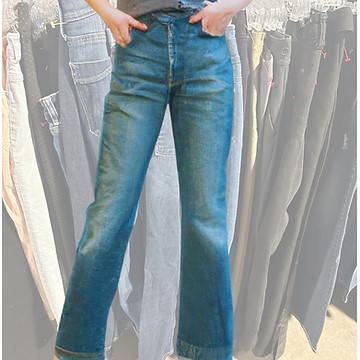 Let's kick things off with a trend that's making a bold statement this season – wide-leg jeans. These aren't your ordinary jeans; they're a fashion statement. With their relaxed fit and vintage vibes, wide-leg denim is perfect for both casual outings and dressier occasions. Pair them with fitted base layers like t-shirts, tank tops, or fine gauge sweaters, and you'll have a look that's both comfy and chic.
Turtle Neck Tops:
Speaking of turtle neck tops, they're back in a big way this fall. Not only do they keep you cozy, but they also add a touch of sophistication to any outfit. Pair them with high-rise wide-leg jeans for a timeless look that's oh-so-chic.
Fitted Base Layers
This season, we're all about celebrating the art of snug sophistication. Picture yourself in a fitted base layer – it's like a second skin that's got your back (literally). These aren't your grandma's woolly long johns; they're sleek, they're stylish, and they're ready to embrace your curves in all the right ways. Whether it's a well-fitted t-shirt, a sultry camisole, or a finely knit sweater, these base layers are your secret weapon against the chilly winds of fall.
They're the canvas upon which you paint your autumn fashion masterpiece and trust me, it's a masterpiece worth showcasing. So, snug up, my fashion-forward friends, because this fall, we're proving that fitted is fabulous.
Clogs & Wood Platform Soles
Ladies and gents, let's talk about the undeniable allure of clogs and wood platform shoes this fall. These statement-makers are the unsung heroes of footwear, offering both style and height – a true win-win. Clogs, once considered quaint, have undergone a modern makeover, embracing sleek lines and contemporary designs. And wood platforms? They're here to give your fashion game a serious lift – both figuratively and literally. So, whether you're rocking wide-leg jeans or strutting in a midi dress, don't hesitate to elevate your fall fashion with these wooden wonders.
Western Trend: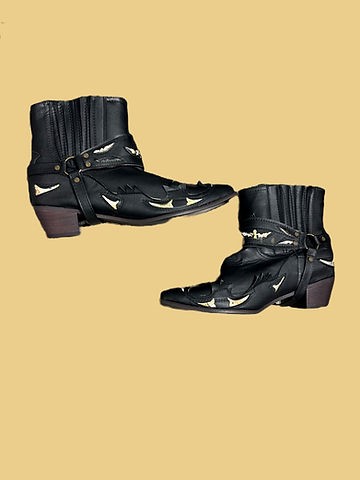 Last but not least, let's embrace the wild, wild west with the western trend. Think cowboy boots, fringed accessories, and denim-on-denim looks. Mix and match these elements to add a touch of rustic charm to your fall wardrobe.
The beauty of the western trend lies in its versatility. You can mix and match these elements to create a look that suits your personal style. Whether you're aiming for a full-blown western-inspired outfit or simply adding a touch of rustic charm to your fall wardrobe, this trend allows you to express yourself with flair.
In Akron, Ohio, we're all about celebrating businesses, events, and products. Stay trendy, stay local, and let the good news of fashion spread far and wide. Here's to a season filled with positivity, wit, and smart style choices!
Happy fall, Goodwill Akron fashionistas!