It's been a while since I created my last mixed-media collage, but today I am pleased to present you with my latest work, titled Angel Records.
As a graphic artist who works in the music industry, I've always hoped that one day I could be a part of a song or album that receives a Gold® or Platinum® Award. I'm moved by the albums and music that make their way onto walls in famous recording studios. My new artwork, Angel Records draws inspiration from past and present visual material and consists of items sourced from multiple Goodwill locations in the Akron area.
Angel Records was designed and built using the following: 1 vinyl record, 3 vinyl record sleeves, metallic paper, matchbox, book cover, A.A. Grapevine pamphlet, and double-sided tape.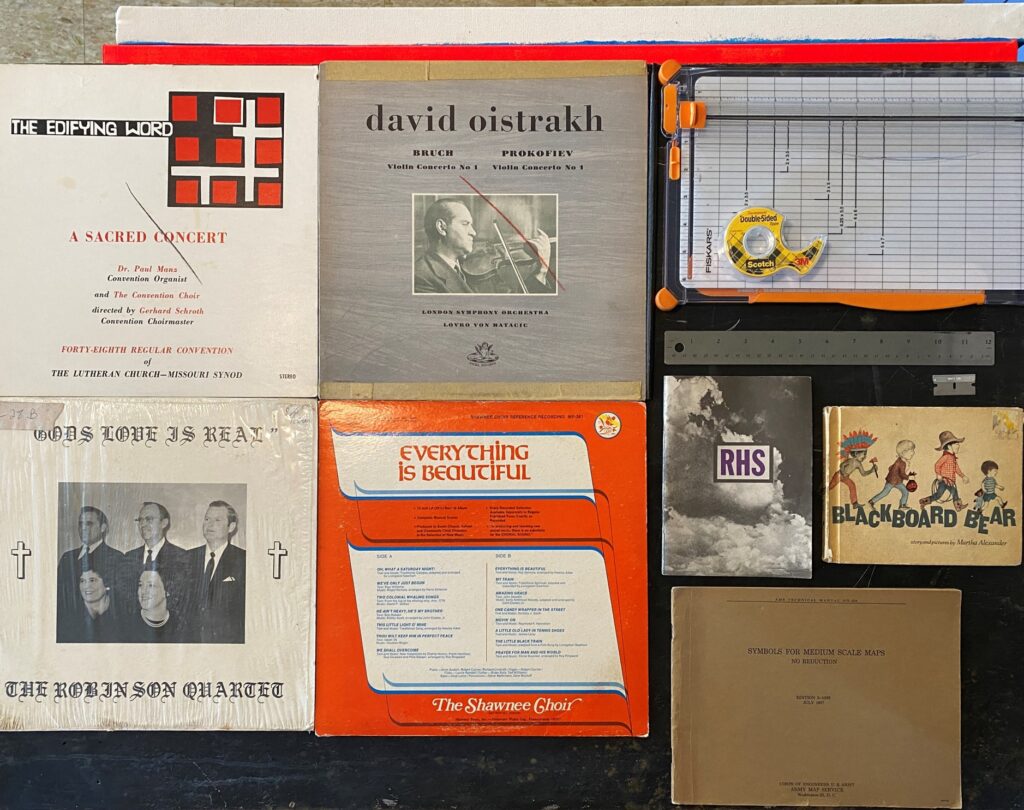 To start your own mixed-media collage, you'll need to start by collecting your materials. I start every hunt differently. Sometimes, I score my large metal picture frame first. Other times, I begin flipping through books, records, posters, print media. There are tons of books and records to pull ideas from. A good starting point for me is always the Goodwill Outlet in Akron.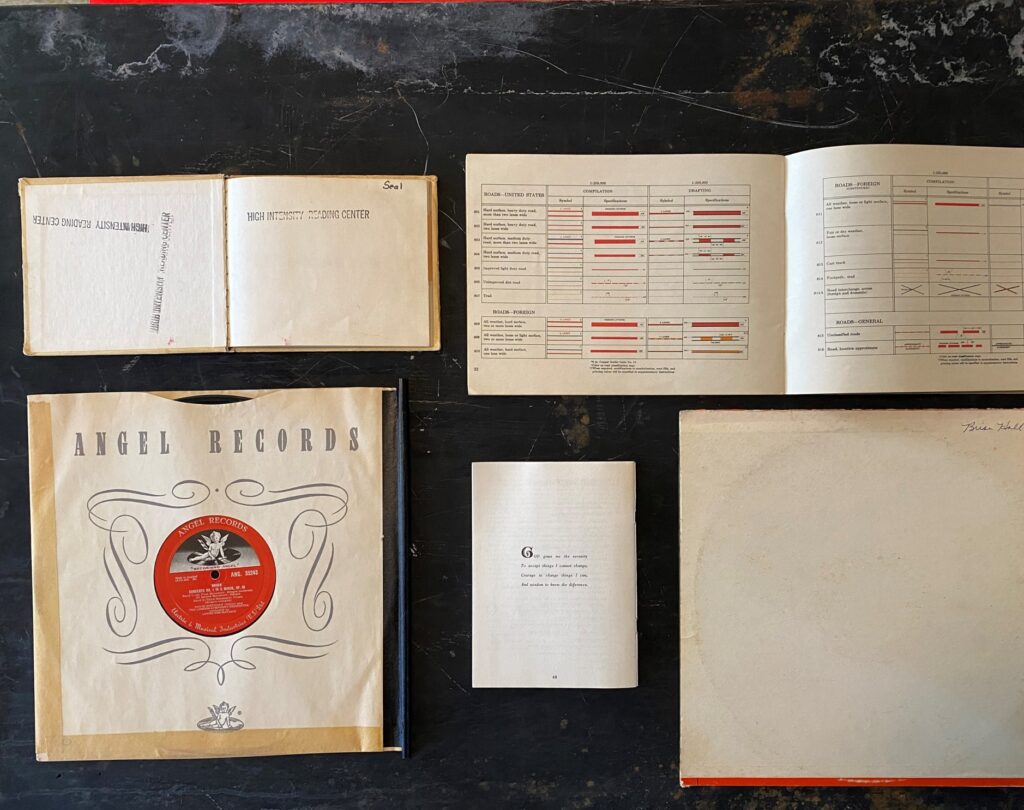 As you begin digging through the books and records, start to look for images you like, text you gravitate towards, words and sentences that strike an idea or memory. The value of anything lies within the memory it invokes.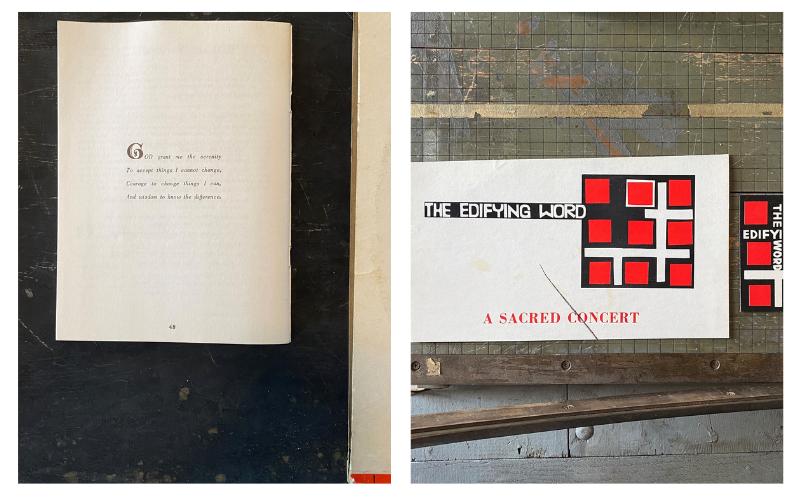 Once all of your source material is gathered, then you can begin dissecting the pages or sections you'd like to incorporate in your collage. Use a cutting board, or sharp scissors/razor blade to carefully cut out each image or square off any rough corners of a record sleeve.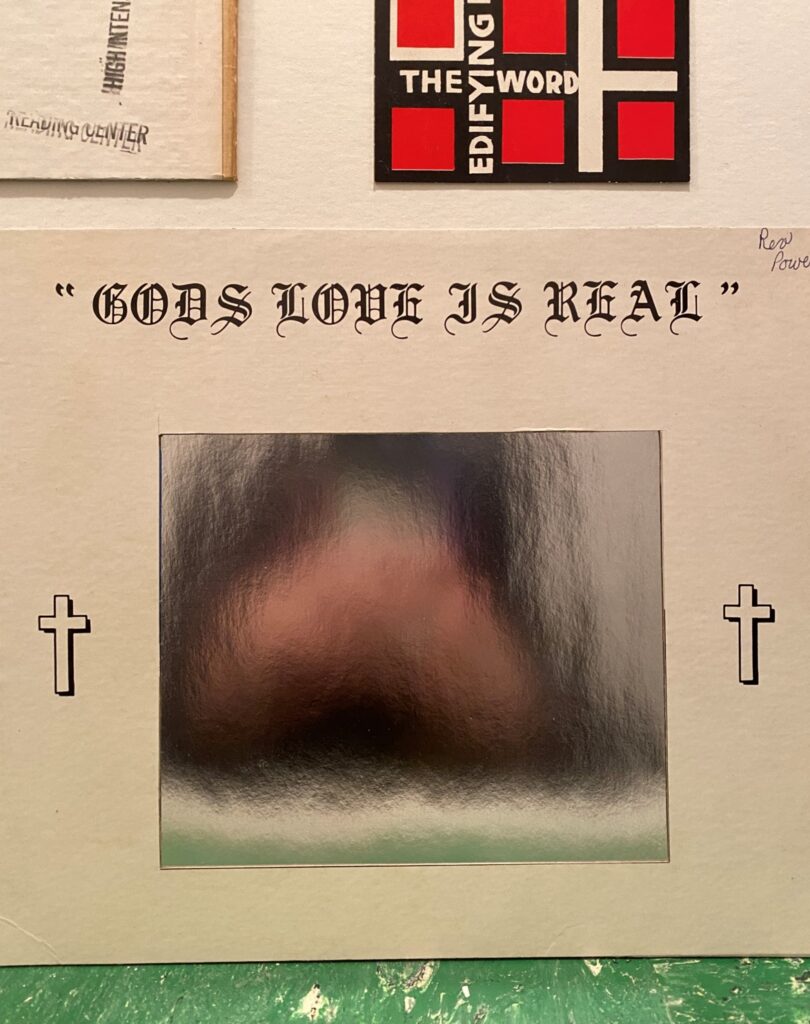 Move the selected images/materials until you're happy with the composition, then apply the images to your poster board with glue or my preferred adhesive, double-sided tape.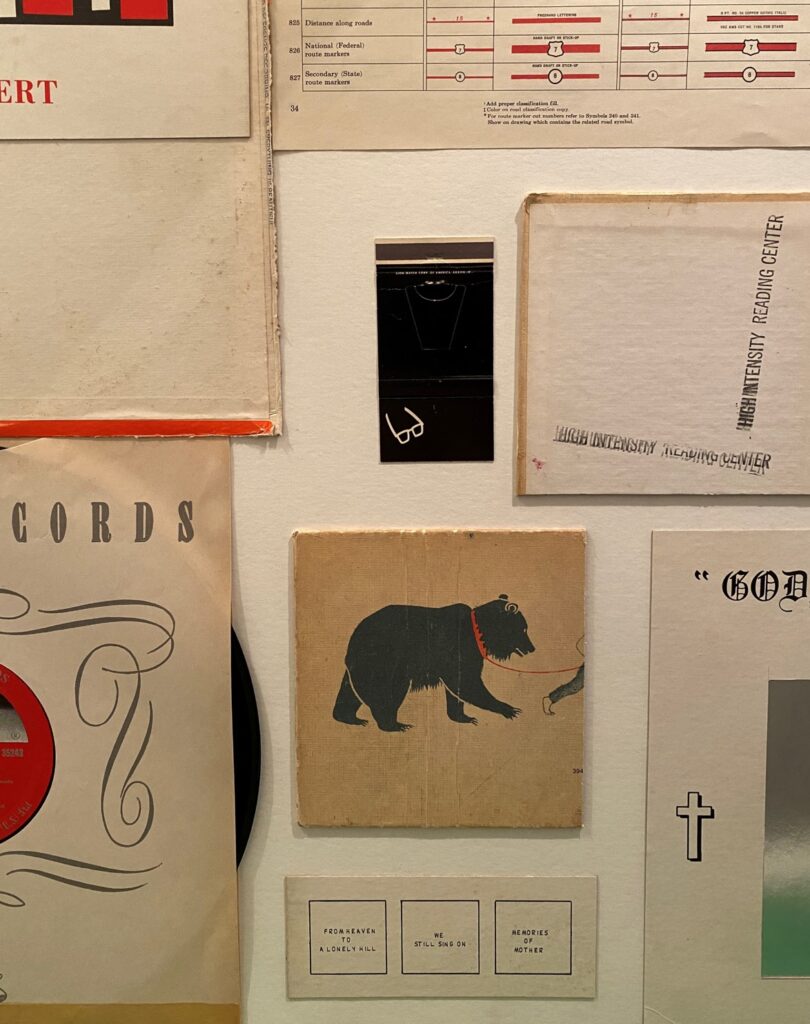 When you have finished applying all your pieces, then carefully put your new body of work into your frame, and hang it somewhere in your home, studio or office.
I hope you are well-equipped and inspired to produce your own mixed-media collage. There are plenty of supplies at each of Akron Goodwill locations to source from. Share with us your personal artwork – @GoodwillAkron & @ClayborneBentonBujorian.
Angel Records is now on display at my studio-office located upstairs at The @JenksBuilding (1884 Front Street, Cuyahoga Falls, Ohio 44221). Feel free to come by and check it out in-person, Tuesday-Saturday.
– Clayborne B. Bujorian