Happy October, blog readers!
I've really been leaning into SpOoKy season this year. It's so fun to put up skeletons and cute little ghosts and pumpkins- but to be honest it doesn't really fit my home decor aesthetic. So when I heard about the trend of thrifting art and making it spooky I was very intrigued. It's such a simple DIY that you probably have all the supplies for already.
All you need is a thrifted art scene, some acrylic paint, and paint brushes!
I already had this secondhand piece. It's a spring scene that I decided to turn into FALL!
BEFORE: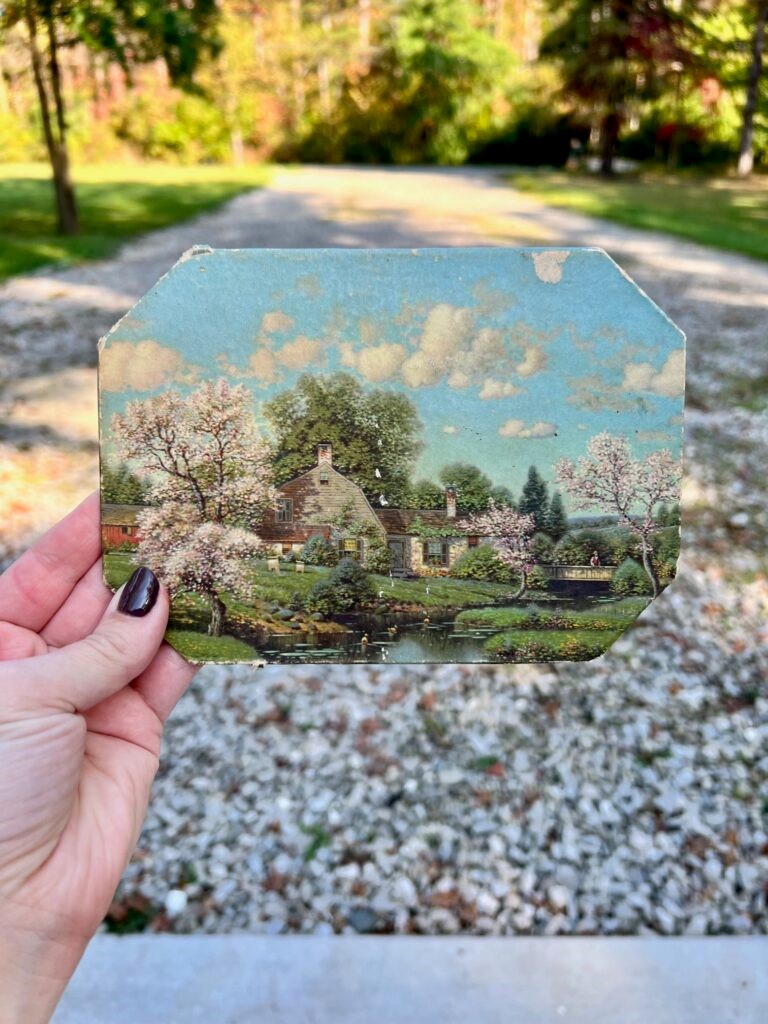 AFTER: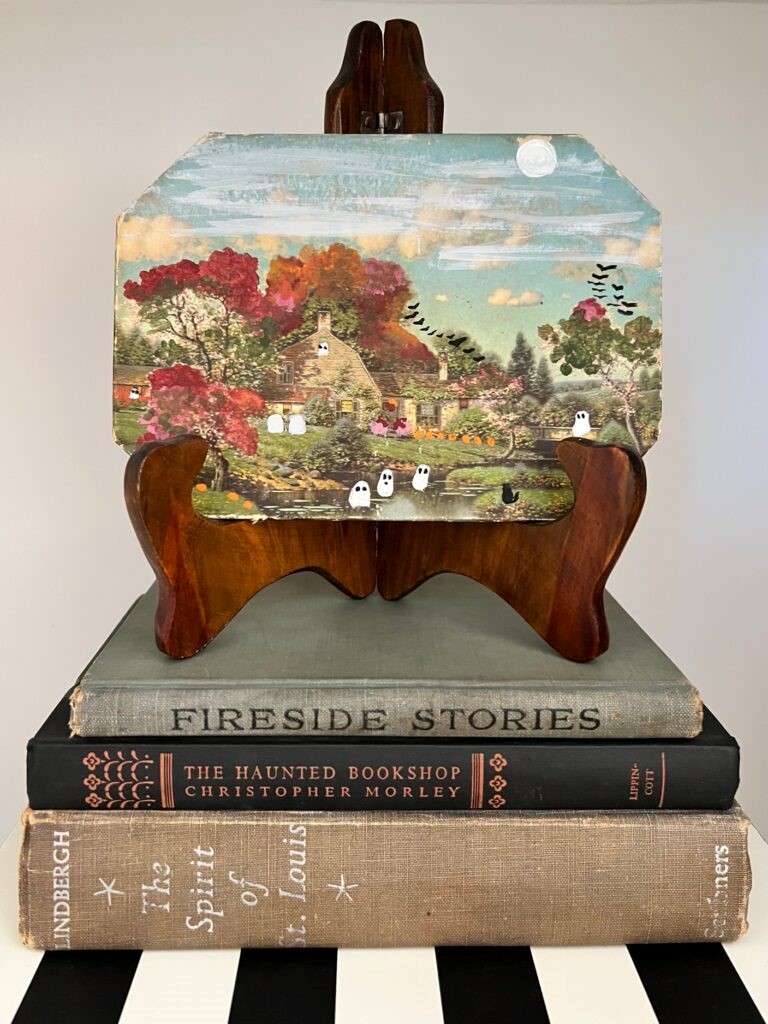 BONUS POINTS if you can thrift some spooky vintage book titles to really set the mood 😉
I was even invited to a spooky painting party this month! The host asked us to bring a thrifted picture and she is going to provide all the paint supplies- I think this is just a fabulously frugal way to have a girls night- don't you?
I love the idea of thrifting and DIYing holiday decor, not only is it more economical but it's just more unique than what you can buy at any big box store every year. I encourage you to try this – even if you don't make yours spooky, it's a great way to switch out your art for the main seasons too! Are we thinking this is going to be a Christmas trend too? We shall seeeee!
Happy Haunting 😉
XOXO ~ Taylor