Donate Now!
Goodwill Industries is pleased to have a wonderful base of generous donors who give financially to assist the organization. Although we do rely on income from our Retail Stores and Business Services to help fund many programs, we are often faced with areas that remain in need of assistance. Financial donations are the key to "filling the gap" that we are often challenged with.
Gifts, bequests and trusts can help further Goodwill's mission and strengthen the region's workforce by putting people to work.
Gifts to Goodwill can be designated to the following areas:
Elizabeth Clark Emergency Fund
Assists members of the community with clothing and household items during times of crisis
Rising Together™ Support & Ralph Alexander Scholarship Fund
Assists participants in job skills training and education
Reverend Roland C. Carter Endowment Fund
Goodwill's permanent endowment
Service Center Fund
Debt reduction fund on 570 E. Waterloo Service Center facility
WEYE Seeing Eye Radio Reading Services
Provides delivery of vital information to individuals with visual impairments
Goodwill Industries General Operating Fund
Supports programs and services
Donation Form
We will not sell, share or trade our donors' names or personal information with any other entity, nor send mailings to our donors on behalf of other organizations.
This policy applies to all information received by The Goodwill Industries of Akron, Ohio, Inc., both online and offline, on any Goodwill platform ("Platform", includes the website and mobile applications), as well as any electronic, written, or oral communications.
To the extent any donations are processed through a third-party service provider, our donors' information will only be used for purposes necessary to process the donation.
---
Planned Giving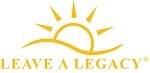 Thank you for considering naming Goodwill Industries of Akron in your long-term plans! We are very grateful for your trust and commitment. You may be interested in using your will to leave behind a gift for local charitable organizations. Such gifts, whether traditional or untraditional, are very meaningful, because they allow you to continue to support causes and organizations that are important to you even after your passing.
Traditional Gifts
One traditional way to use your will is to memorialize yourself or a loved one who is especially important in your life through a memorial donation. Such gifts, whether direct bequests or bequests made to honor others, are a great way to express your values and further an important cause, leaving a legacy of life for those who follow you. Other traditional planned gifts include gifts through your will, appreciated stocks, bonds or mutual funds, and gifts of life insurance. Please consult with your tax or legal advisor prior to making a planned gift.
A Charitable Bequest is the easiest way to provide the "ultimate gift" to Goodwill. By making a provision in your last will and testament to leave a financial gift or a donation of property or goods to Goodwill, you can perpetuate your life interest and influence into the future. A bequest can also be made by simply adding a codicil to an existing will.
A Life Income Gift – you irrevocably transfer assets to Goodwill and we agree to provide you (and a survivor of your choice) with a fixed amount of income annually for your lifetime.
Pooled Income Fund – Your gift of money and/or marketable securities is invested together with similar gifts from other supporters. Each year, you receive your share of the fund's earning.
Charitable Lead Trust – Individuals with large estates can use this option to benefit Goodwill and pass principal onto family members with little or no tax penalty.
Gifts of Retirement Plans – Your IRA assets can be transferred to a charitable lead trust which will provide life income to the beneficiary and eventually be passed on as a gift to Goodwill.
Gifts of Life Insurance – Insurance purchased for yourself or a loved one that is no longer needed can be donated to Goodwill.
Untraditional Gifts
You'd be surprised to learn that you can leave more than financial gifts in your will to Goodwill serving Summit, Portage, Medina, Ashland and Richland Counties. One untraditional way to leave your legacy is to leave your gently used clothing, household items, furniture, kitchen wares, real estate and even your vehicle. Your generosity in donating these items will further its mission of helping individuals prepare for, find and retain employment. Goodwill turns your donations into employment within the local community.
Goodwill also has a Vintage Collection that spans 150 years of fashion history. Your gift of vintage clothing, jewelry, hats, handbags and furs are used in fundraising events in the community. The Collection is another way Goodwill can spread the word about employment services and its mission. Your vintage gifts will continue your legacy in the community for years to come.
Please consult with your financial advisor on the option that best suits your financial situation. For more information, contact JoLene Gordon at 330-786-2519 or by email at jgordon@goodwillakron.org.