Happy Spooky Season, my friends! Or if that's not your thing, Happy Fall! If you need a last-minute (kid-friendly) Halloween decoration idea, I've got you covered! Abby here again, and I hope this month's DIY brings you all as much joy as it did my 4-year-old: ghost garlands!
My child has been asking to make Halloween decorations/decorate for Halloween since just after his birthday in July. I'm not sure where this Halloween obsession came from (I tend to hide mine, or try to), but I'm happy he's excited about the season! We've been talking about making different decorations: ghosts, skeletons, spiders, monsters, etc., so one lazy Sunday, I got out some supplies I have lying around and we got to work!
Below is what we used (all easily and readily available at your local Goodwill!):
1. Spare fabric – we used some old sheets and some tulle scraps
2. Stuffing – we used stuffing from a pillow that had busted open
3. String – we used T-shirt string (make your own using this tutorial, OR just make strips from your scrap fabric)
4. Scissors
5. Needle and Thread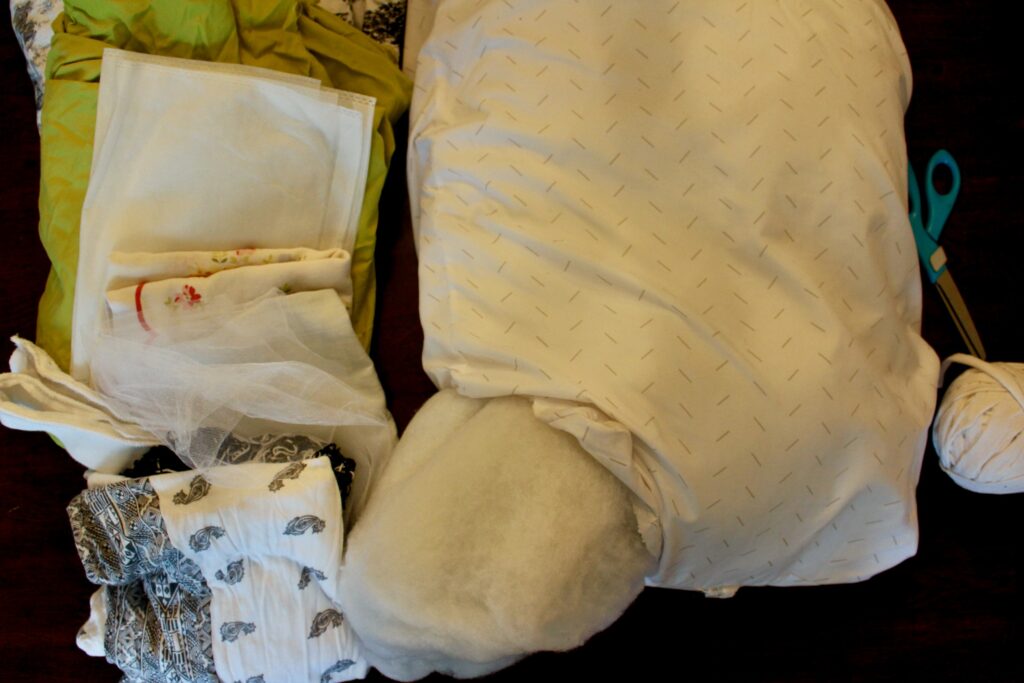 First, we cut a bit of fabric from our scraps (we had some old sheets we cut from).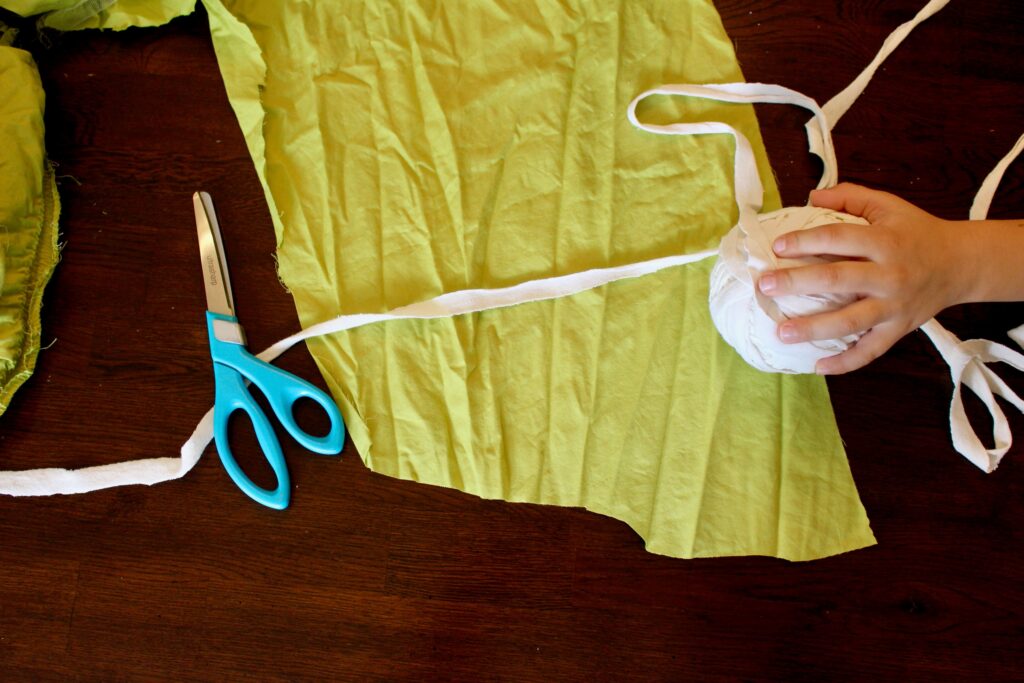 Then, we pulled out some stuffing to use as the head of our ghost.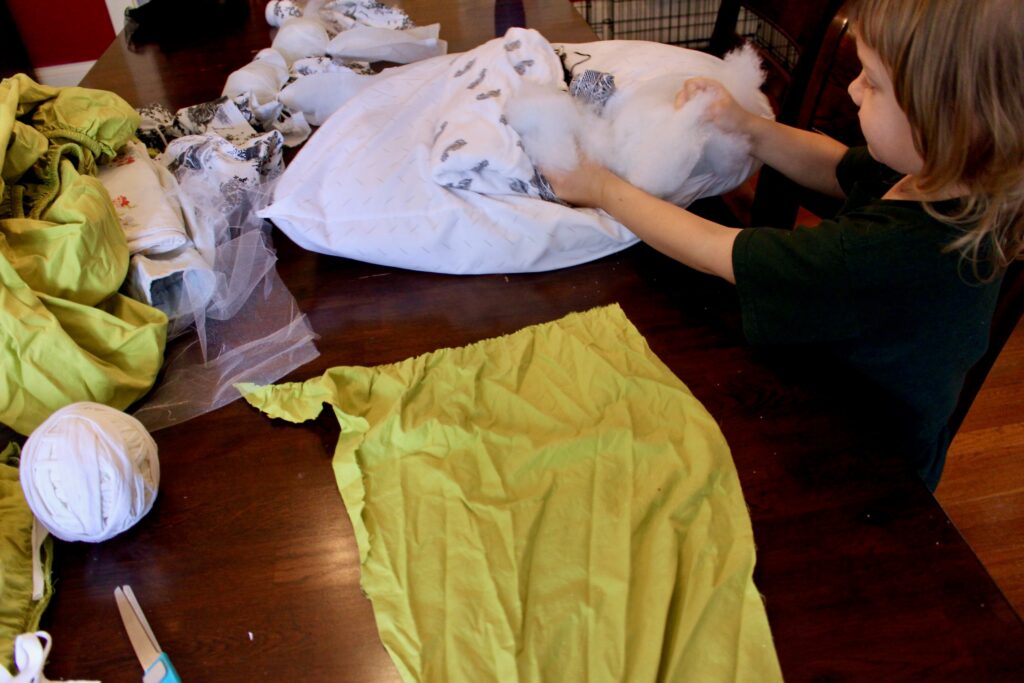 Then we measured, how much yarn we'd need to tie around our ghost's head.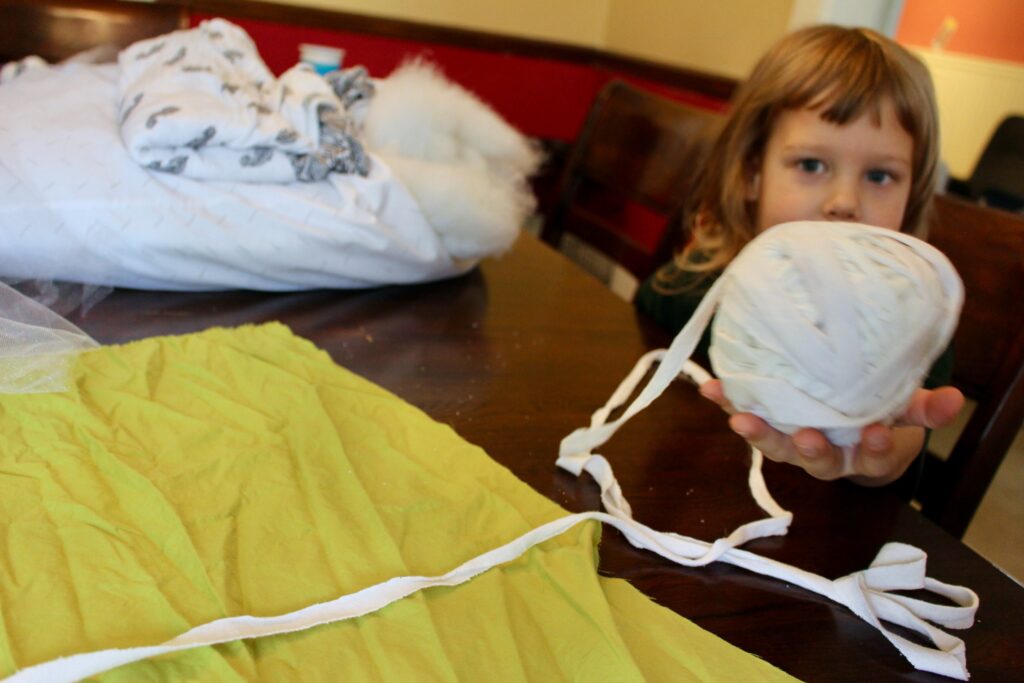 Then, one of us held the fabric around the stuffing, while the other one tied the string around.


We repeated that process several times until we had all the ghosts we wanted. Then we laid them all out in the pattern we liked, and sewed a long piece of T-shirt yarn to the tops of their heads. I tried using a stapler, but the staples didn't attached like I wanted them to. Plus, since these ghost garlands ended up in my child's room, I wanted them as secure and as safe as possible. Plus, using needle and thread, I was able to sew down the pointy-sides on a few of our ghosts that were made out of a dust bag from some shoes.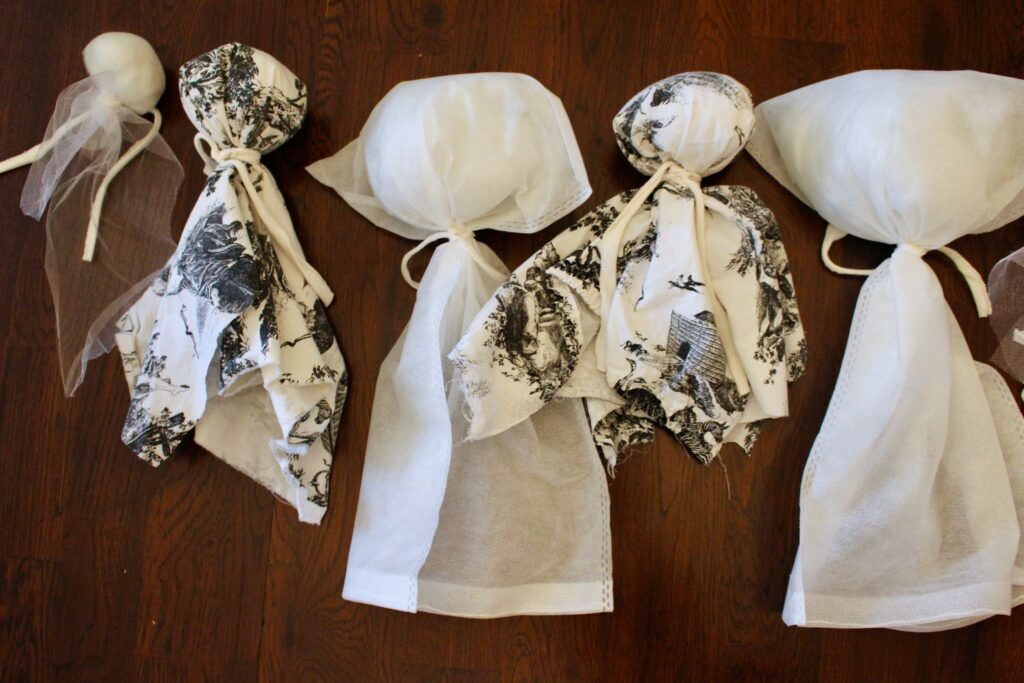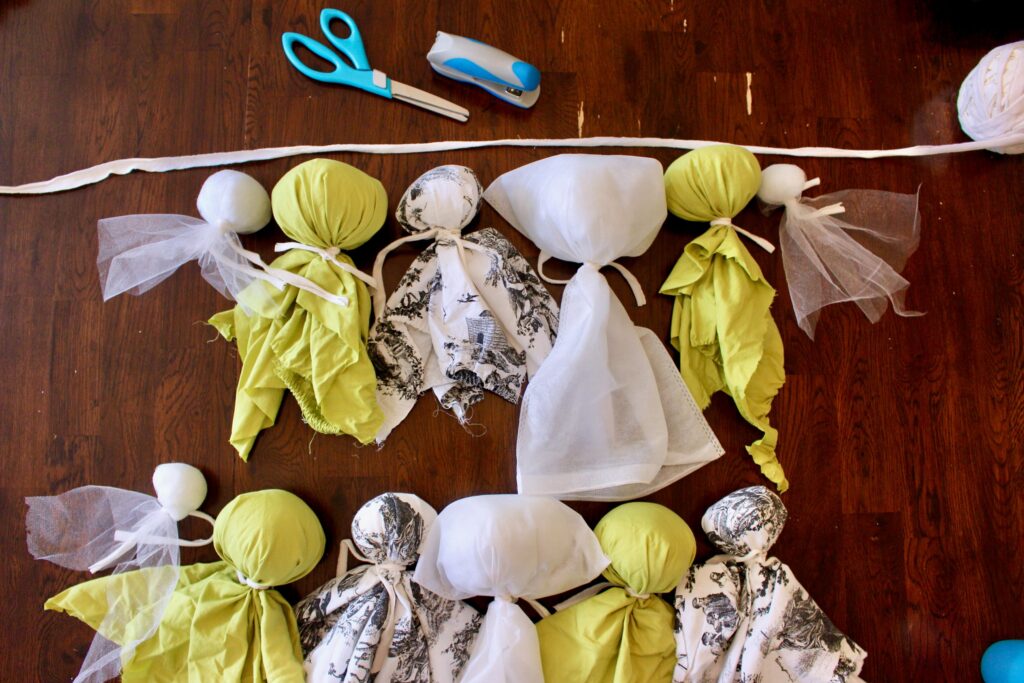 Finally, I hung up the ghost garland in my little's room for their enjoyment. Even though this craft was my child's idea, I still had to re-assure him that these were "friendly" ghosts 🙂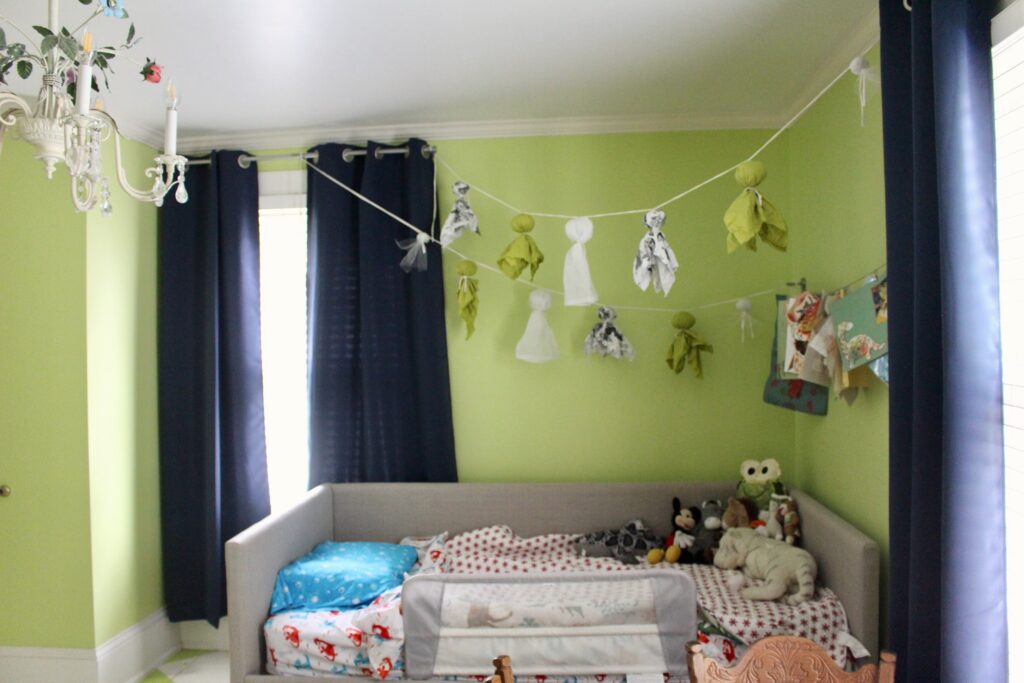 We were going to use a similar technique to make a big spider, but we ran out of steam. BUT now, my kiddo wants to be a spider for Halloween, so maybe I'll still get to make a spider.
How do you celebrate the season? Do you go all in on the spooky stuff, or lean into more of the fall colors and flora? Or do you ignore it altogether? No matter how you celebrate, we'd love to see your thrifted/up-cycled finds and decorations! Share with us on social, @goodwillakron or @_abigaildrennen!
Happy Halloween!
_Abby