Hello everyone – Happy holidays!! Abby here with another upcycle project for you!
This month's post is brought to you by: chill festivities – It's the holiday season, BUT it's gearing up to be a COLD one, so instead of going out, why not stay in and craft something fun to wear!
I've had embellished barrettes on my list of things to make for a few years, and while I made some truly out-there headpieces over the years (examples here), I thought I'd keep things a little more realistic for this year's hair accessories.
Keep reading below for how to make your own festive hair accessories!
To make your own festive hair accessories you will need:
Embellishments – letter beads, sequins, little toys, fake flowers – ANYTHING you'd like to decorate with
Hair Accessories – headbands, snap barrettes, bobby pins, clips, etc
Hot Glue
Scissors
Seam Ripper – optional
Inspiration! (Let's start with mine)
Lost Girls Vintage (a vintage shop in Chicago) shared a DIY Barrette workshop they did in 2019 via their Instagram stories. Snaps below, but I've been wanting to recreate something similar since this was originally shared!
In 2018, Marianne Theodorsen shared these fun barrettes via her instagram here. They caught my eye, and I've been waiting for the perfect opportunity to make something similar.
And finally, in re-watching Project Runway, I noticed a cool headband Michelle from Season 11 was wearing during an episode – it was basically like a tulle crown (from what I could tell). I can't find a photo online to share here, but wanted to recreate something from my vague recollection of what I saw.
So with inspiration in mind, I gathered supplies!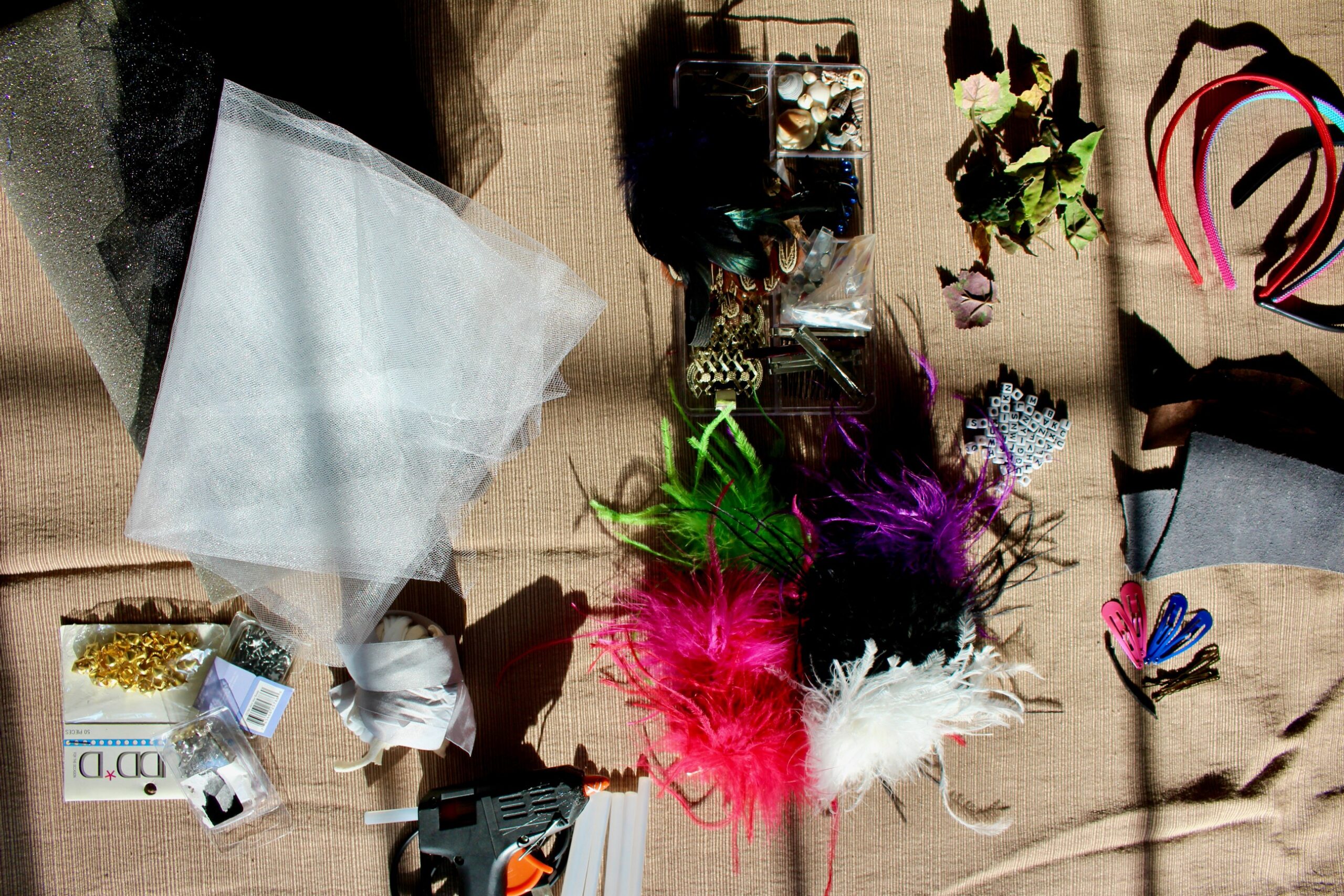 I started with the headband: tulle, a headband, scissors, brads and eventually, a seam ripper. (There are some studs shown below, but I ended up not using those.)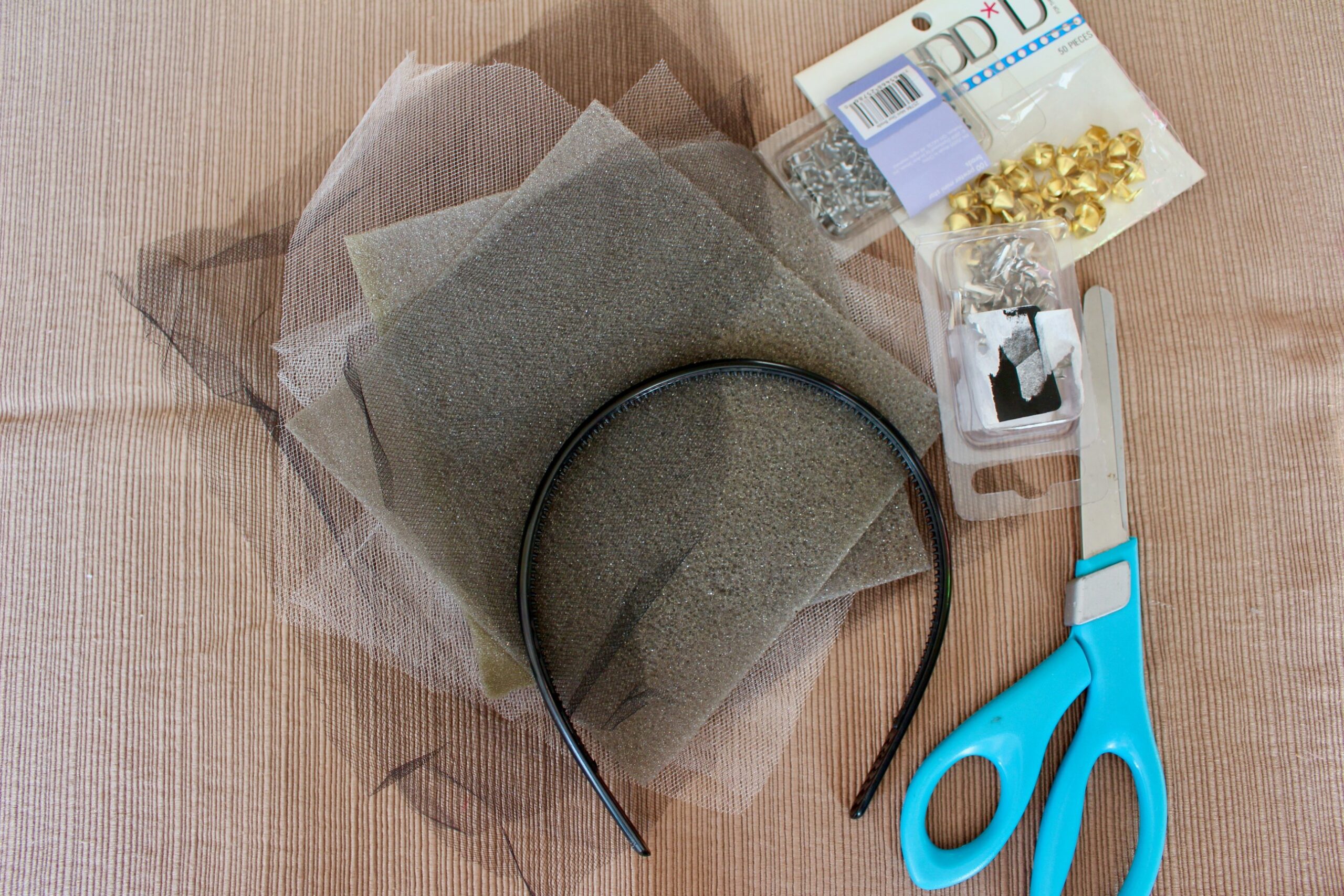 I started by cutting squares out of some tulle, as well as some lightweight foam I had saved, likely from packaging material from something I ordered.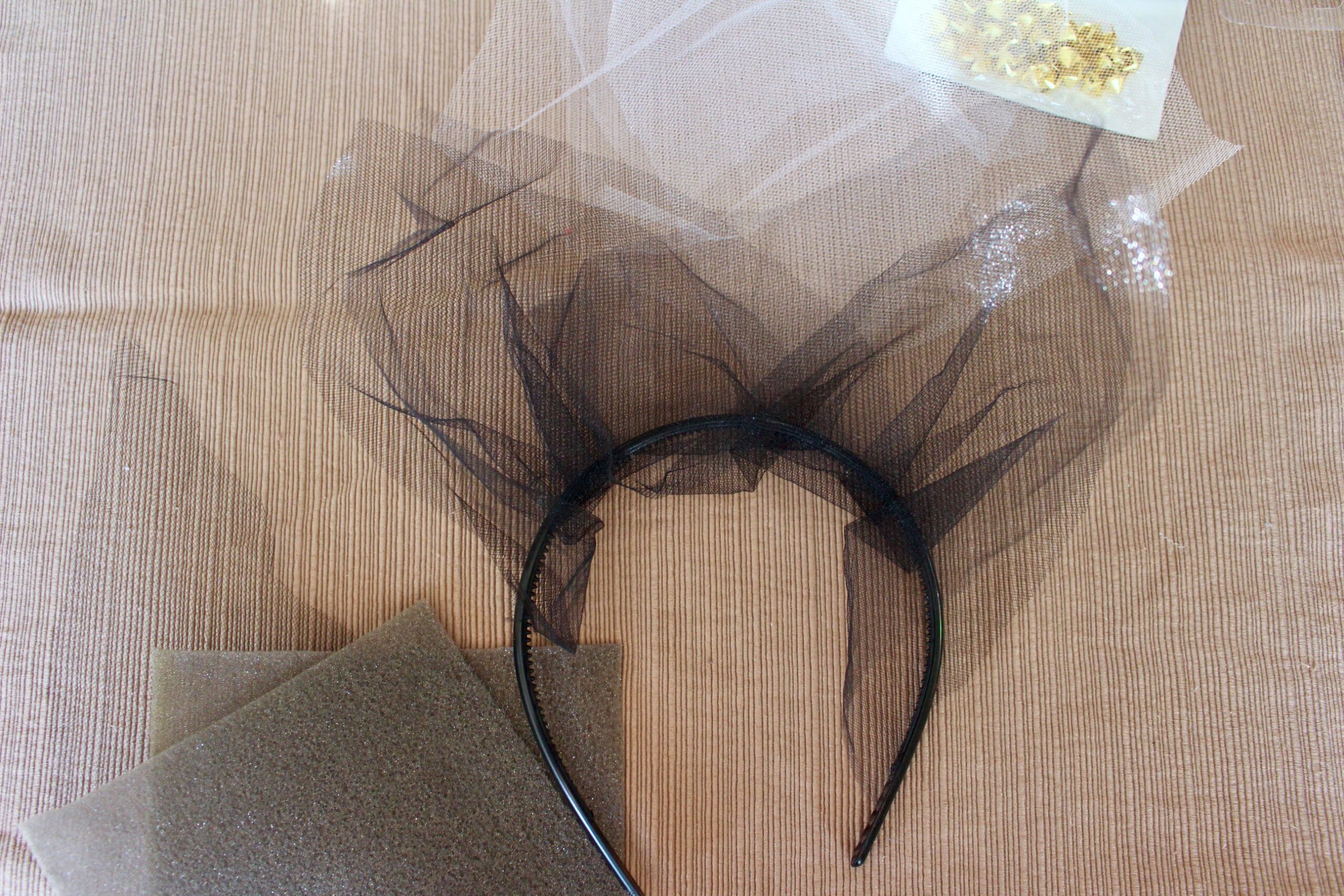 Then, I wrapped the squares around the headband, layered them over each other and secured in place with some star brads I bought forever ago.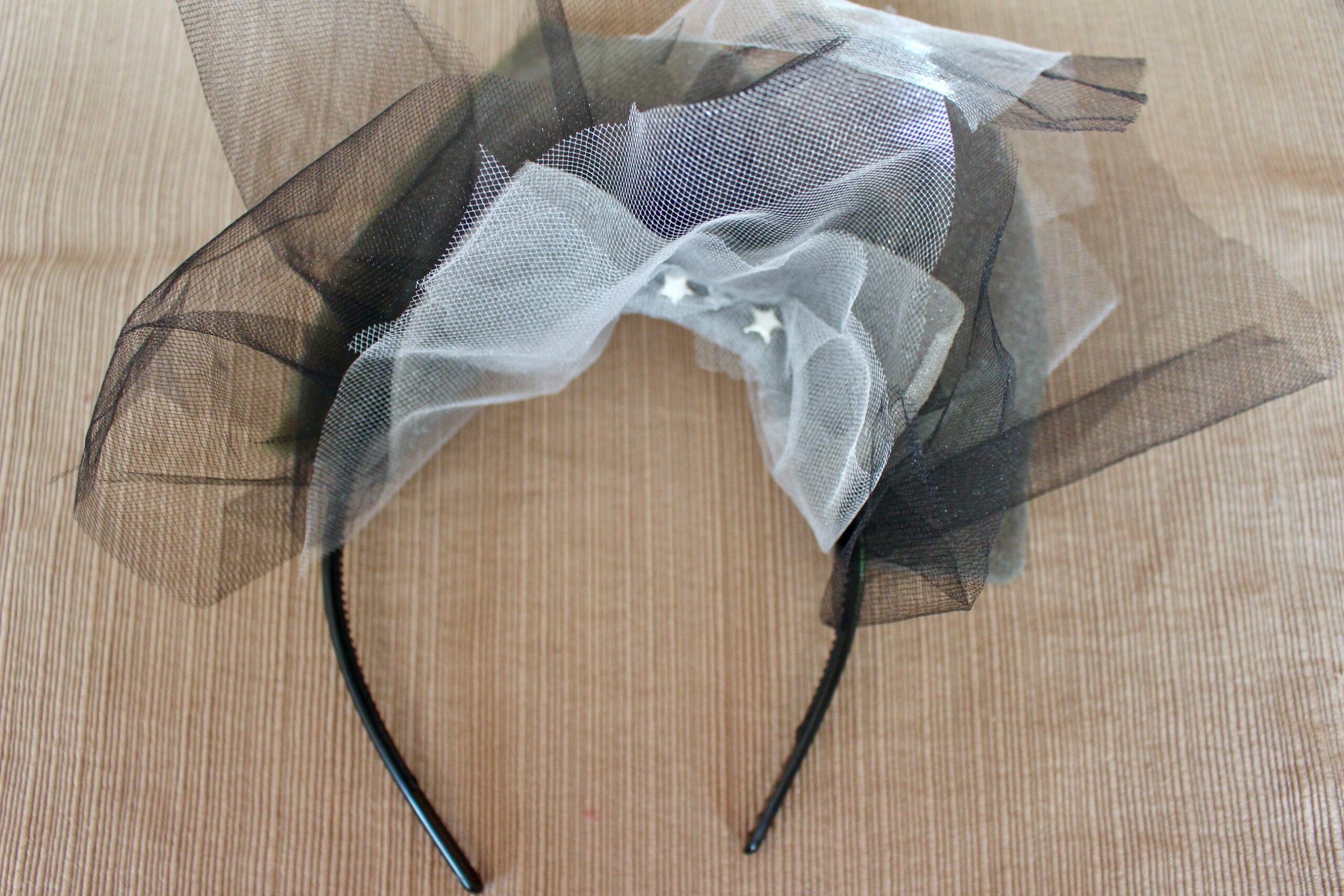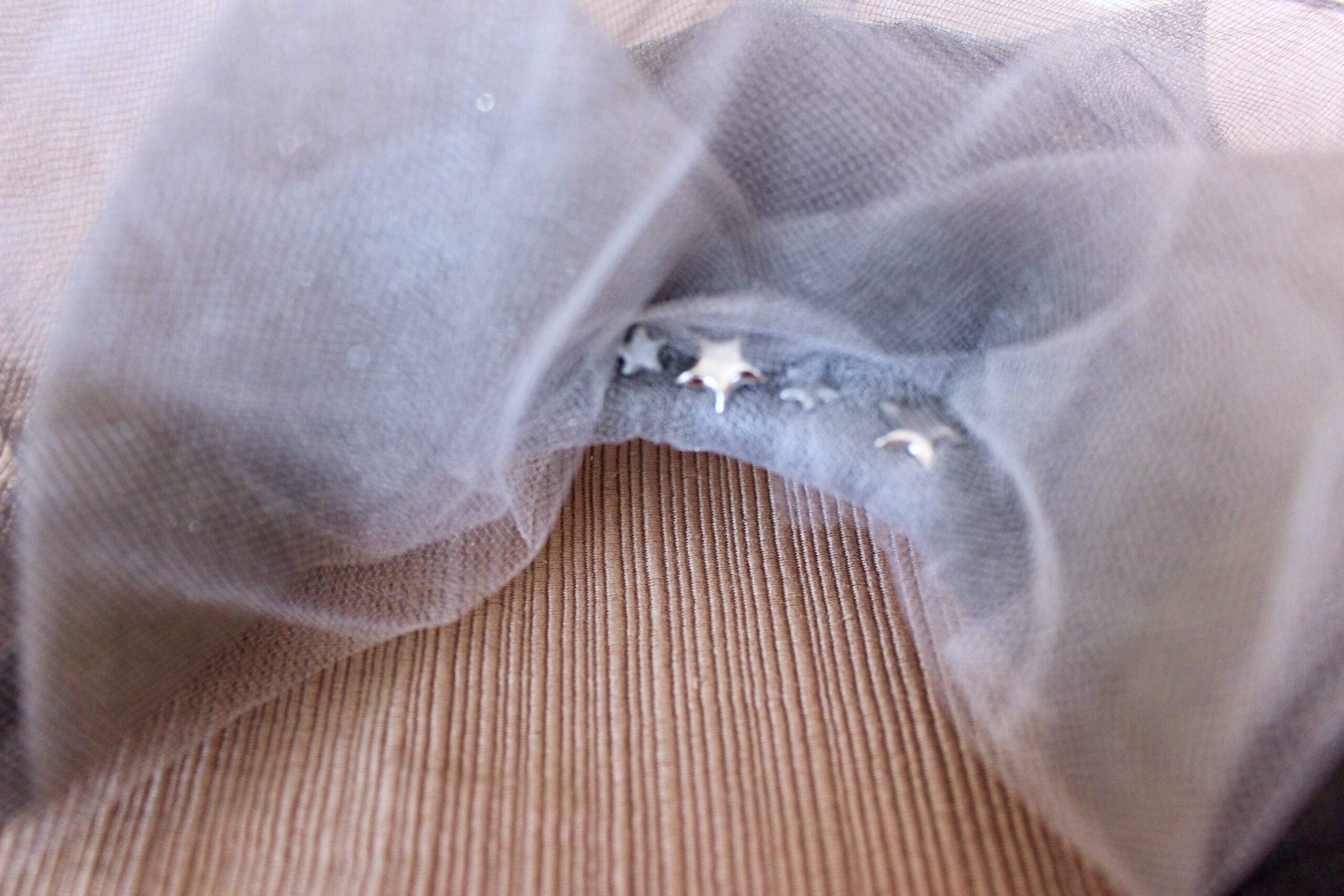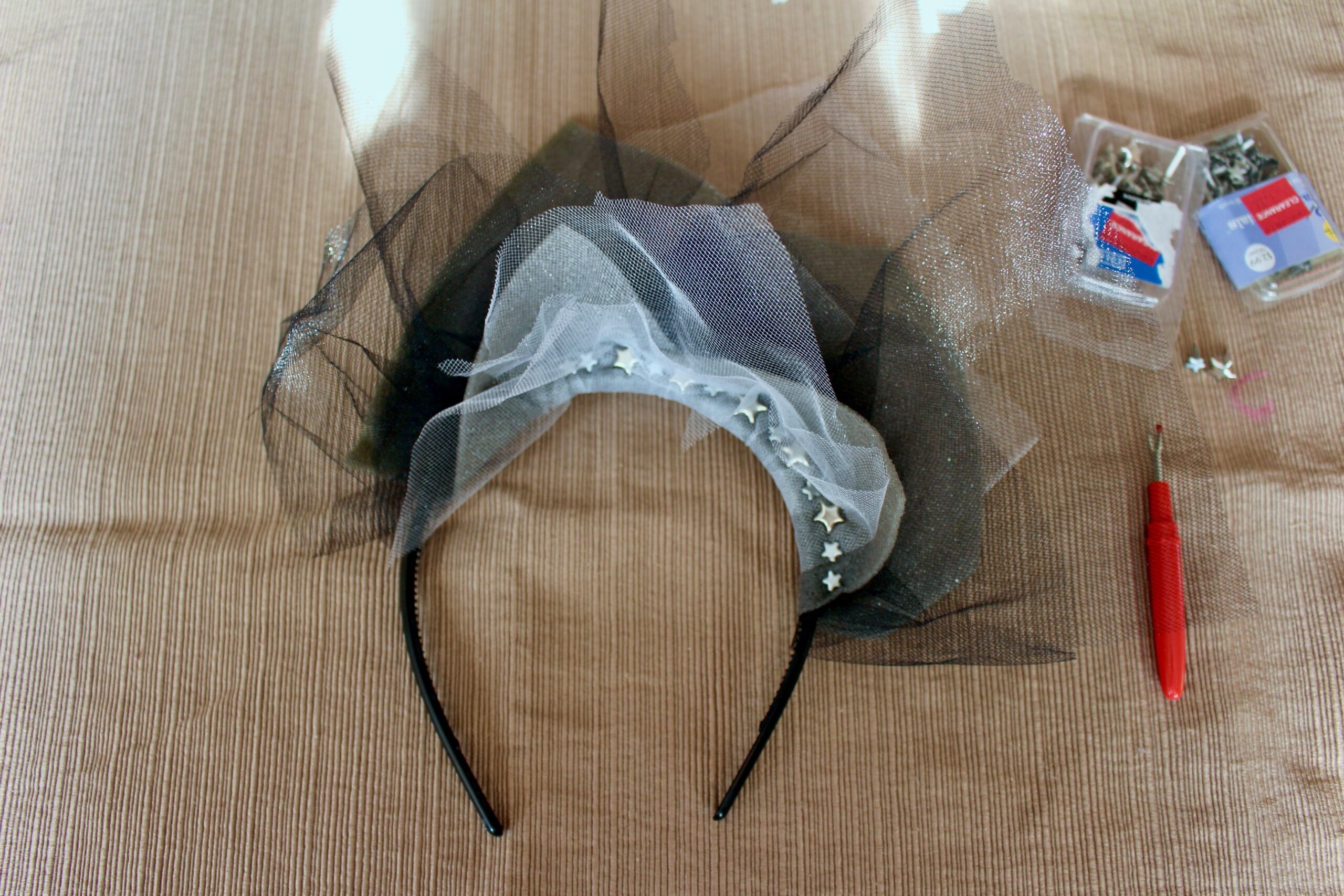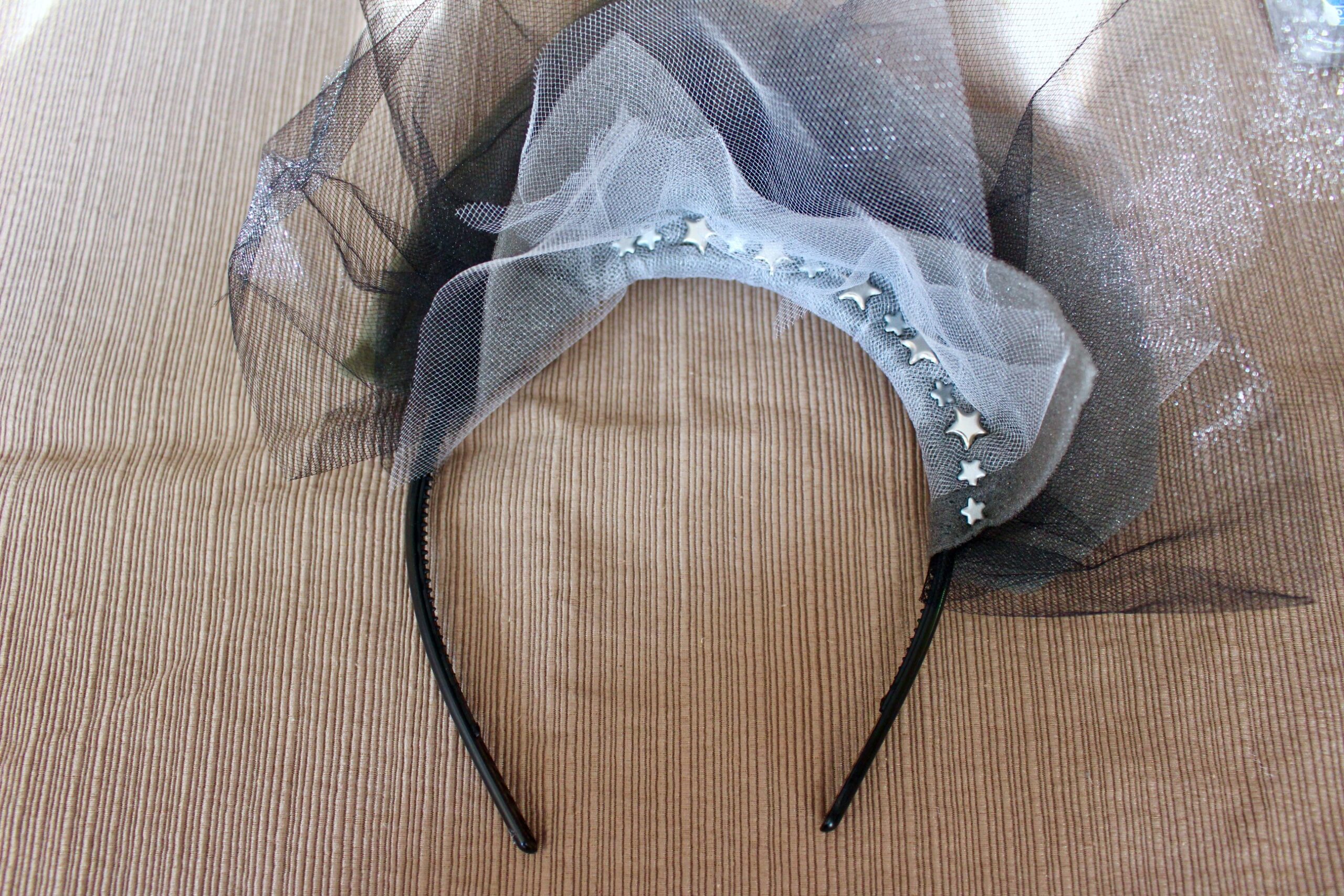 It turned out a bit Wednesday Adam's-ish, but I really like it!
Next up, were bedazzled barrettes! I gathered some old, plain barrettes, letter beads, gems, fake leaves and a plastic spider and got to work! I started by spelling out a few silly, holiday themed phrases.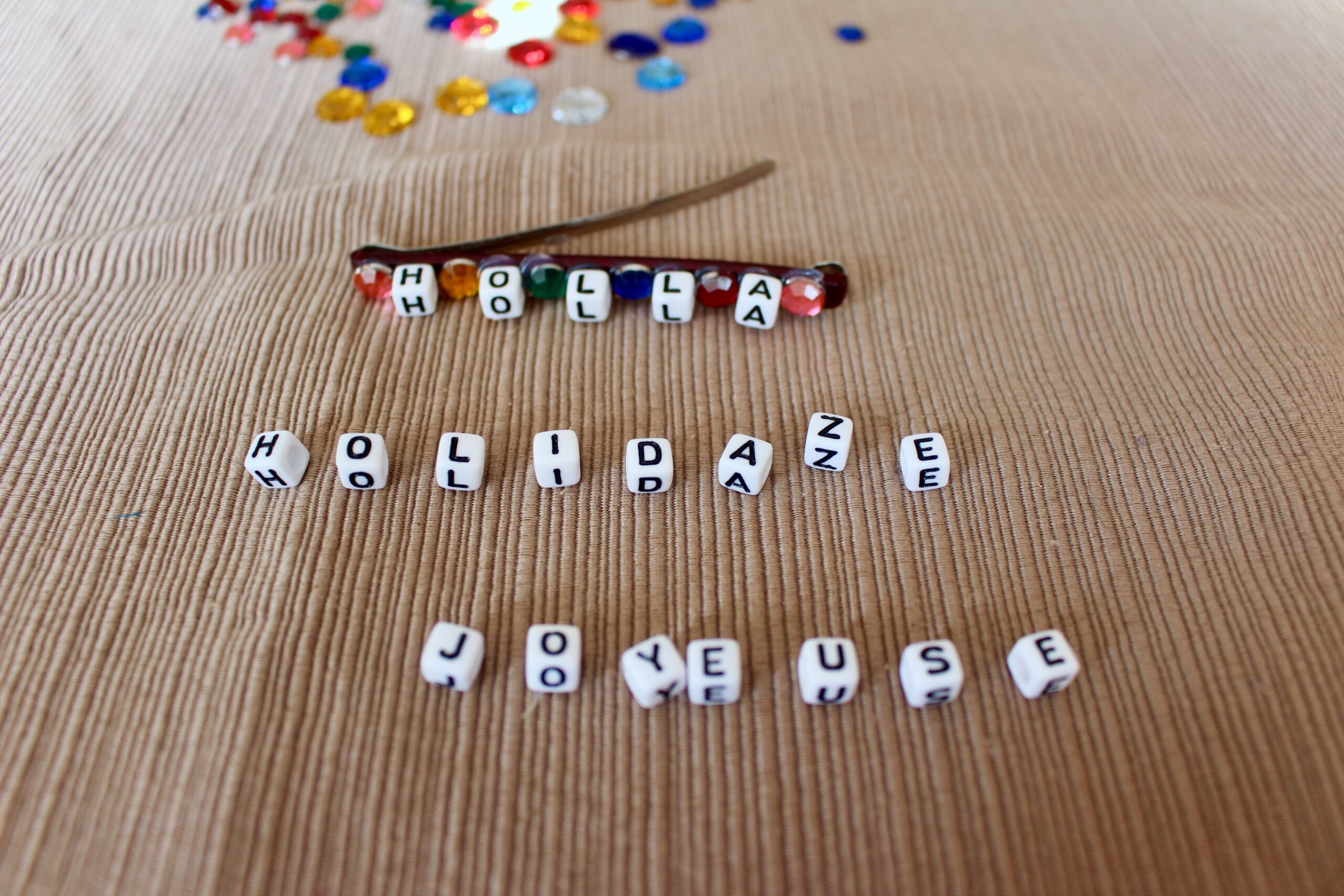 Then, I hot glued everything to my barrettes.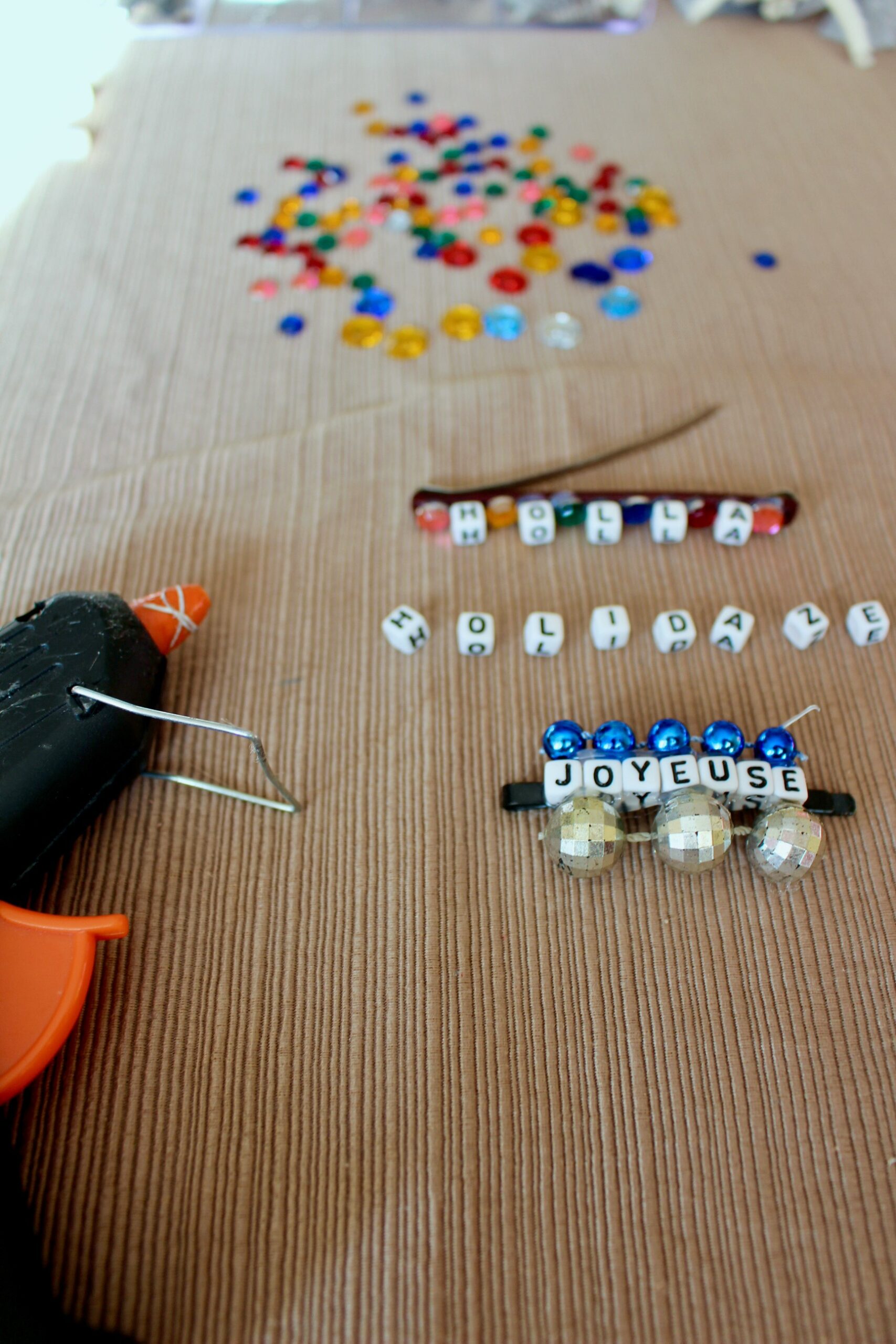 For my barrette that had more embellishments, I used a bit of spare leather to act as a base to hold everything together and add some stability.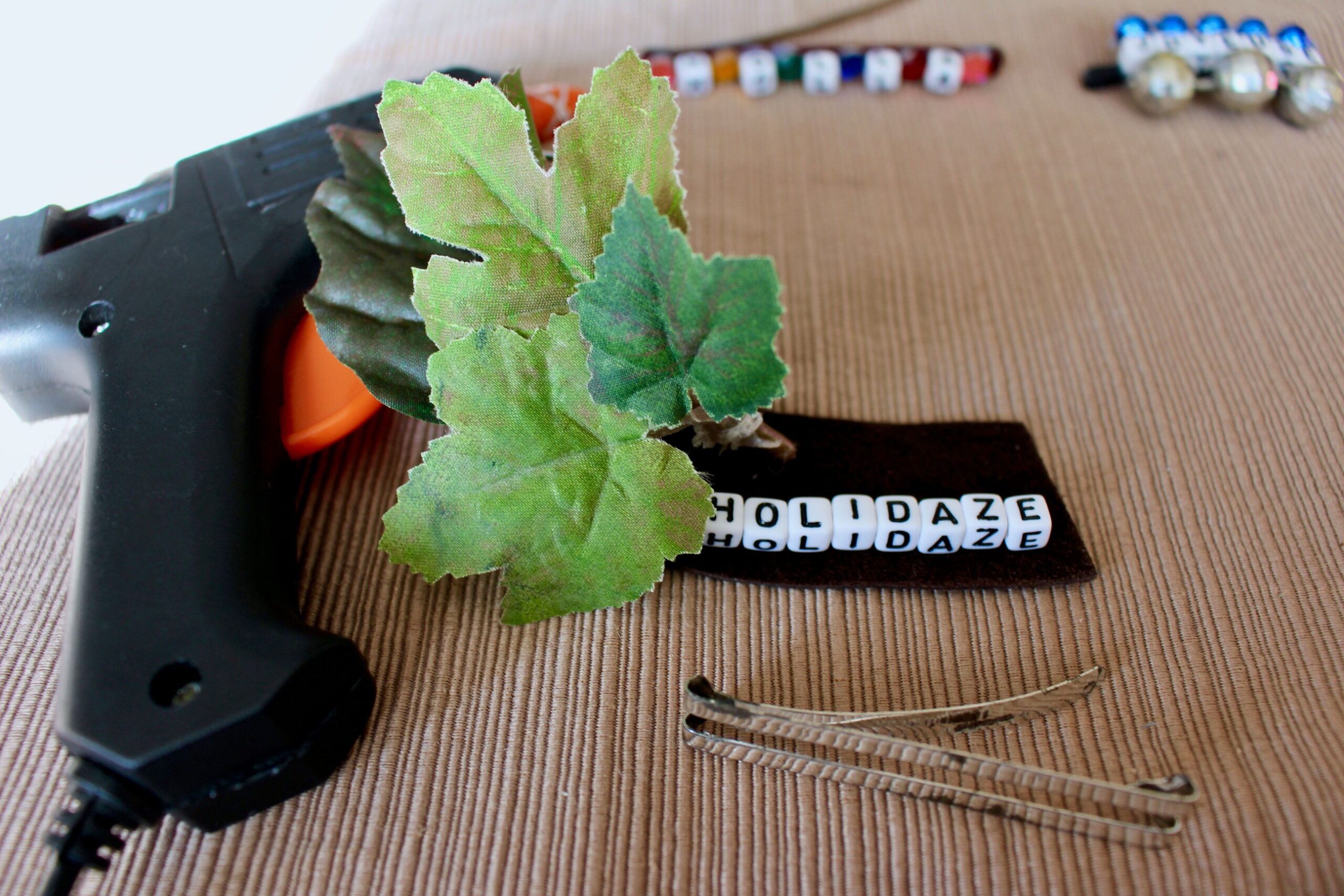 By the time I was done, I had made a headband, a few barrettes, and revived an old headband a friend had made me in college into a fun clip!
What do you think? Will you make your own fun hair accessories? If you do, we'd love to see what creative creations you come up with! Share with us on social, @goodwillakron or @_abigaildrennen!
Happy holidays!
_Abby