One of the many things I love about thrifting is how you can transform and customize almost anything to match your style or decor.  I have been seeing some trends on Instagram and TikTok where you can make vases and lamps look like aged pottery.  I love to search those expensive home decor stores for inspiration and am always up for the challenge to make something I find at a thrift store look similar to an item that can retail for hundreds of dollars.
You can use this technique on mason jars, lamps, glass pickle or spaghetti sauce jars, large or small vases and planters.  It works the best on glass or ceramic as your base.  I wanted to do a Fall arrangement in it to display in my home, so I headed out to the thrift store to look for a big vase.
As I browsed the isles of Goodwill, I rounded the corner and on the floor I saw the perfect vase for my DIY project!  I loved the shape of the vase and knew that it would look similar to a vase I saw online for $200.  Lucky for me I was able to score my vase for $4.50.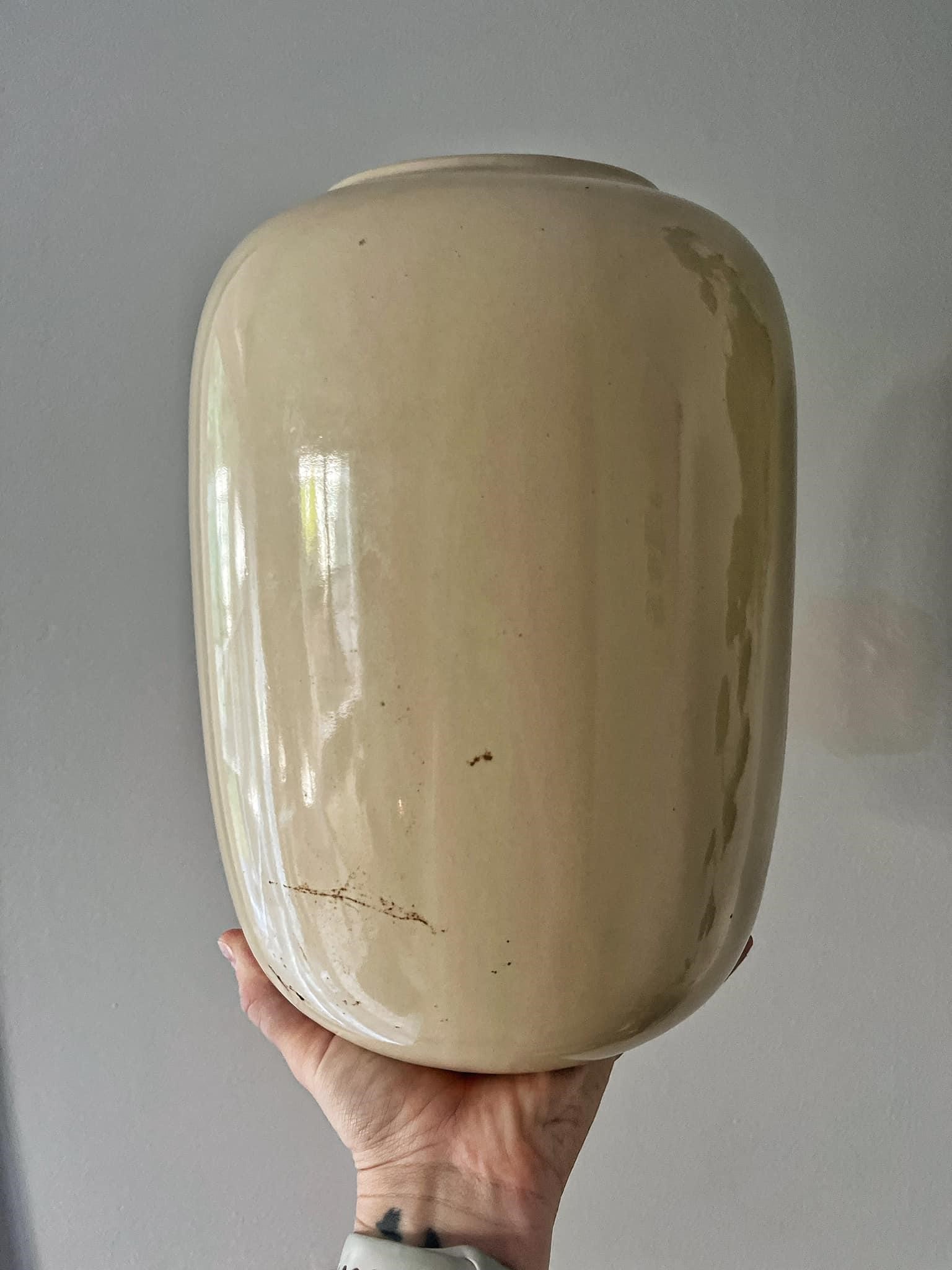 Before you start this project you will need a few things to prepare.  Many of these things you may have in your home already.  I did not have to buy anything additional to my vase as I was able to scrounge up all of this from my garage, kitchen, and basement.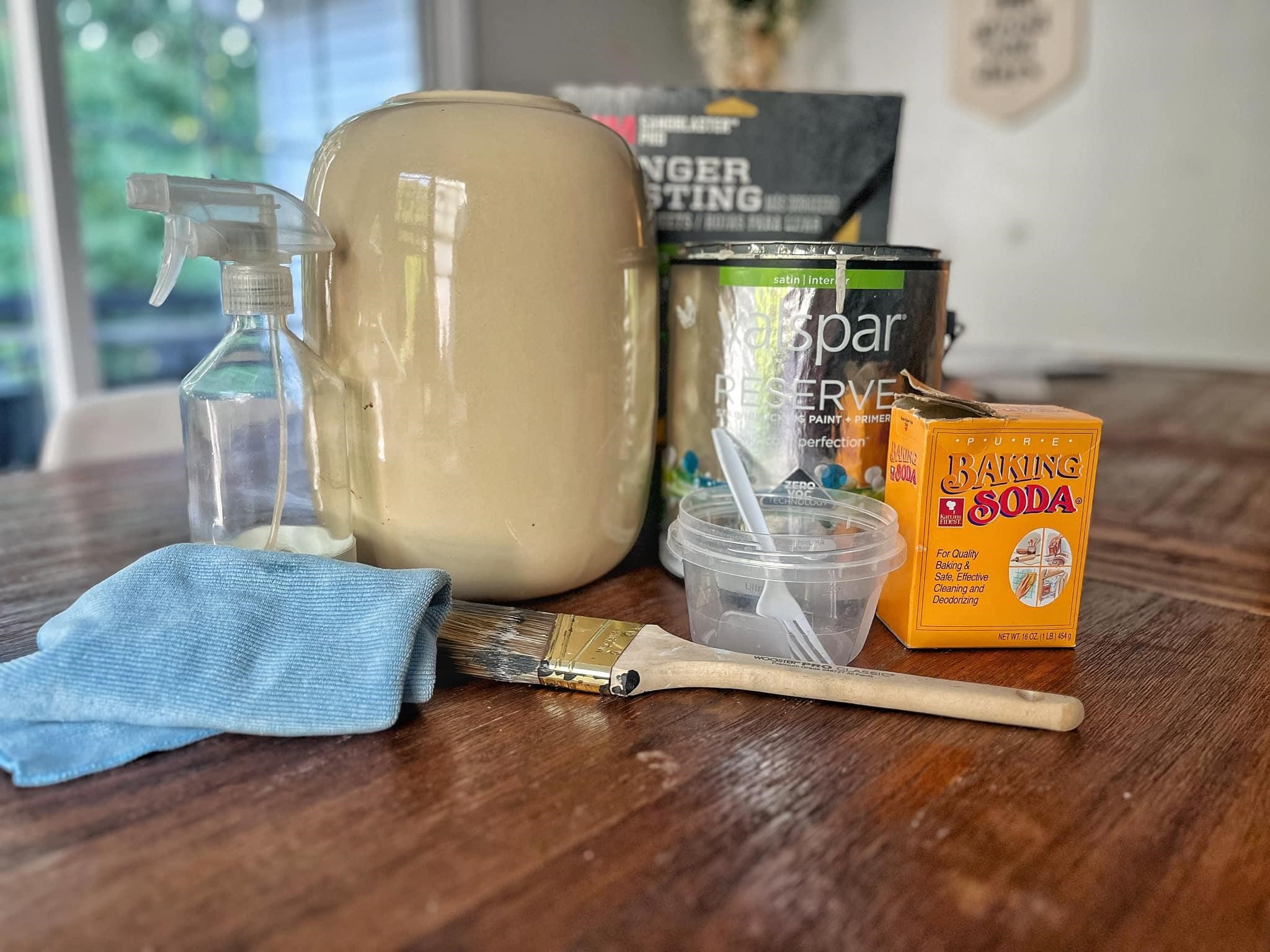 Things you need
A vase, jar, lamp, or planter
Paper, cloth or cardboard to put your project on as you paint
A wipe or all purpose cleaner and a cloth or paper towel
Coarse sandpaper
Paint of your choice
(I used leftover Valspar paint in the color Revere Pewter from our basement. An inexpensive way to get paint for this project if you don't have any is to get a sample jar at a home improvement store)
Baking soda
A Disposable bowl and stir stick
A paintbrush
Coffee Grounds
An old microfiber cloth
To begin, you will lay down a cloth, cardboard or paper to protect the surface you are working on.
Take your vase and clean it by wiping it down to get all the dirt and grime off of it.
This step is not necessary but my vase was ceramic so I took a small square of coarse sandpaper and sanded it down to give the base some texture for the paint/baking soda mixture to stick better. 
Pour your paint into a disposable bowl and mix it with baking soda until it is thick and resembles a paste.
Start painting your vase with the paint/baking soda mixture. There is no right or wrong method to this, have fun and paint different directions, different sized brush strokes and add some texture with your paint brush.
Let your first layer dry completely.  If you are satisfied with how it is covered and the texture you have created, you can skip to step 8, but I like to make sure it is thoroughly covered and add even more texture so I will do a second coat after the first coat has completely dried.
Continue to paint on the second coat until it looks like you want it to look and has the texture you are looking for.
After the second coat has dried completely and if you are using a lighter colored paint, you will take some old coffee grounds (I broke open my Nespresso pods and used those grounds, but you can use regular coffee grounds or grounds from a Keurig as well) and use your hand and fingers to press it into the paint.  Rub the coffee grounds on the vase and press it in, then wipe it off with a dry microfiber cloth.  This gives your vase a beautiful aged look and it's incredible how much character it adds to your project!
Once your vase is the perfect color and texture, you are done!  It is that easy!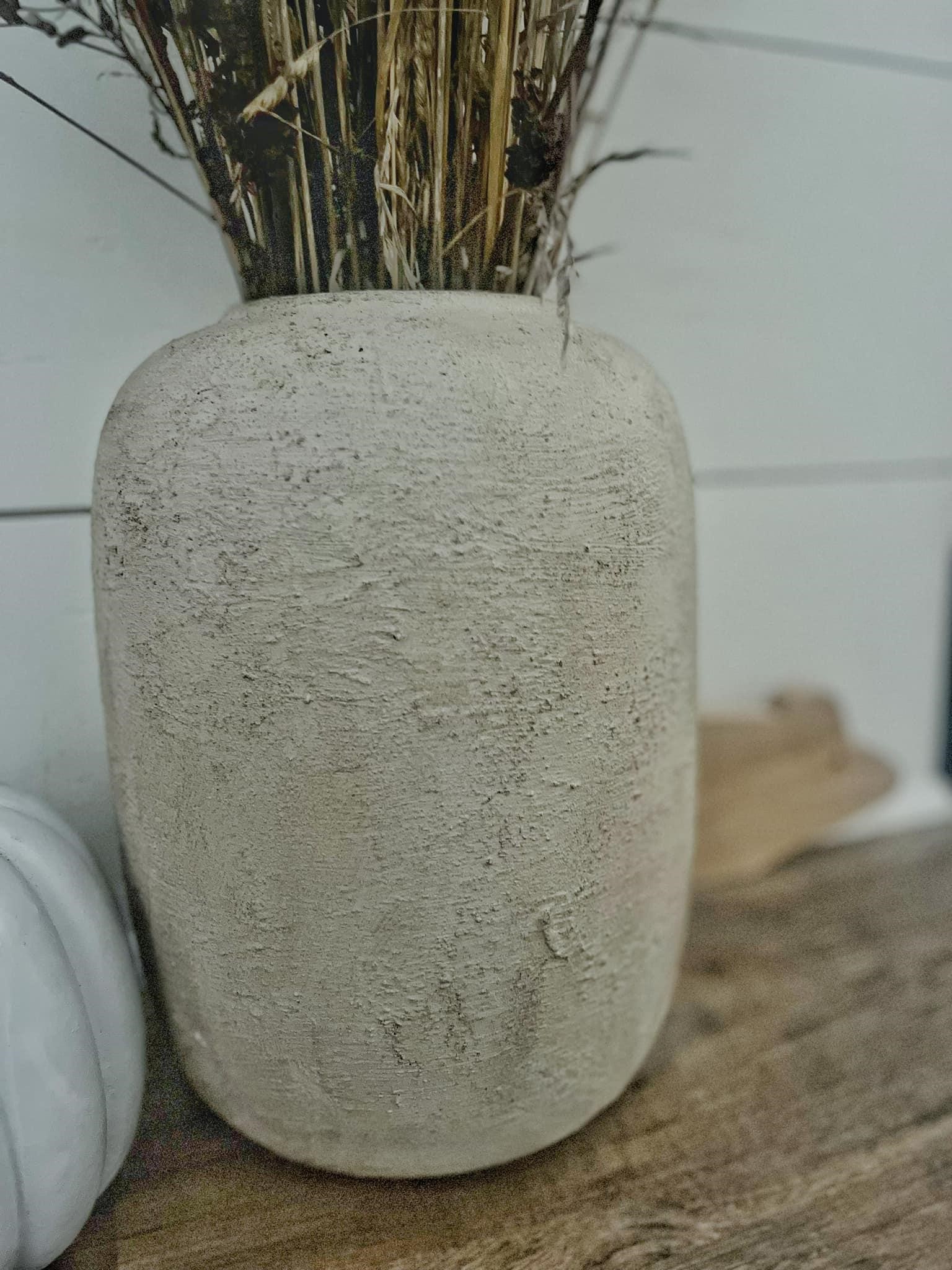 I wanted to fill my DIY vase with an arrangement that fit with the Fall decor I put up in my home and decided instead of buying some, I would bring the outside in and collect some dried botanicals from a field by our house.  My daughter and I had so much fun clipping different colors, and types of grasses and flowers and we didn't spend a dime! We cut the stems to fit into the vase and arranged it and I can't get over how amazing it looks!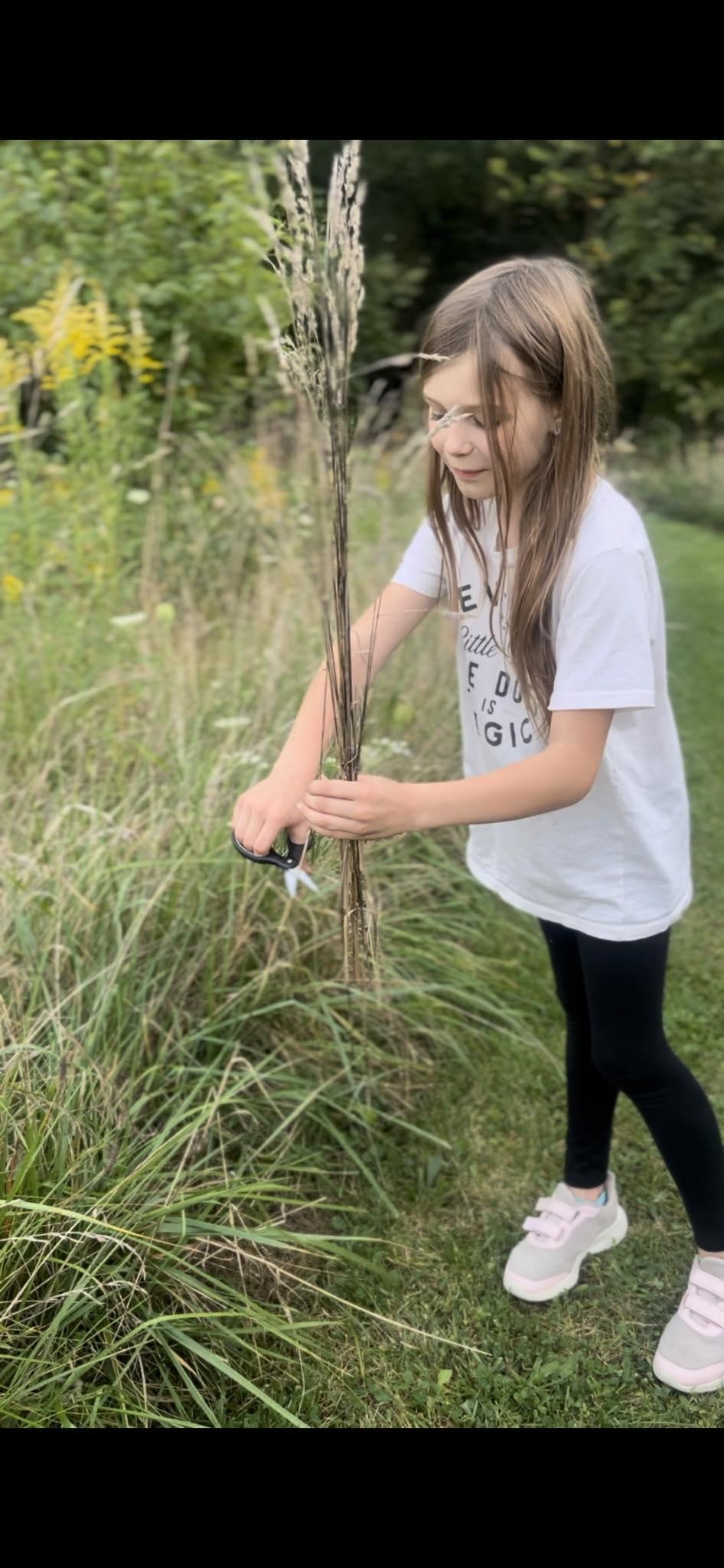 From start to finish it took about two hours but now that I have seen the result, I want to make everything look like aged pottery. I hope this inspires you to try this in your home! It would also be a great night with friends to all bring a different item to paint and see the way it turns out for everyone!
Happy Thrifting,
Erin