Goodwill Akron is a great place to find unique and interesting items to add to your collection. Thanks to Goodwill, I was able to start a cheerful collection of smiley face mugs. I have found several of these mugs at various Goodwill Akron locations, including Lakemore, Cuyahoga Falls, and the Goodwill Outlet store. These mugs are originally from a popular online floral company, so it's not uncommon to find many of these mugs donated to places like Goodwill.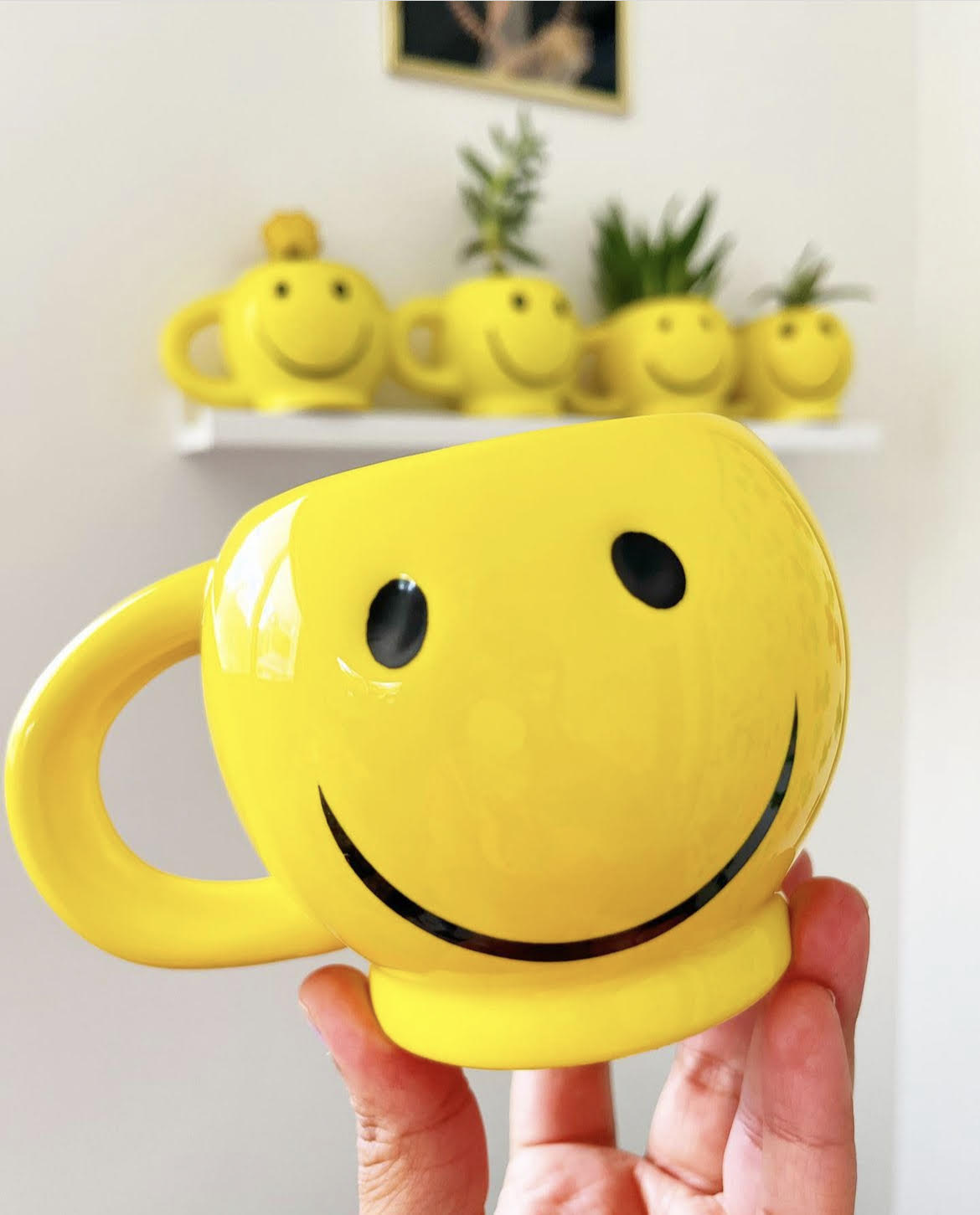 This company uses these mugs to create floral arrangements, so I thought it would be fun to create my own at home and give the smiley faces different "hairstyles" with succulent plants. Next time you're at Goodwill, keep an eye out for these mugs!
To make smiley face succulent mugs, you will need:
Smiley face ceramic mugs thrifted from your local Goodwill Akron store
11oz small succulent plants — I like to keep the plant in its original pot to allow drainage. So you'll want to make sure that the pot isn't too big for your mug.
Here are the steps to make smiley face succulent mugs:
Start by cleaning your ceramic mugs thoroughly and allowing them to dry completely.
Place a small succulent in each mug with its original pot.
Water the succulents lightly, being careful not to over-water them.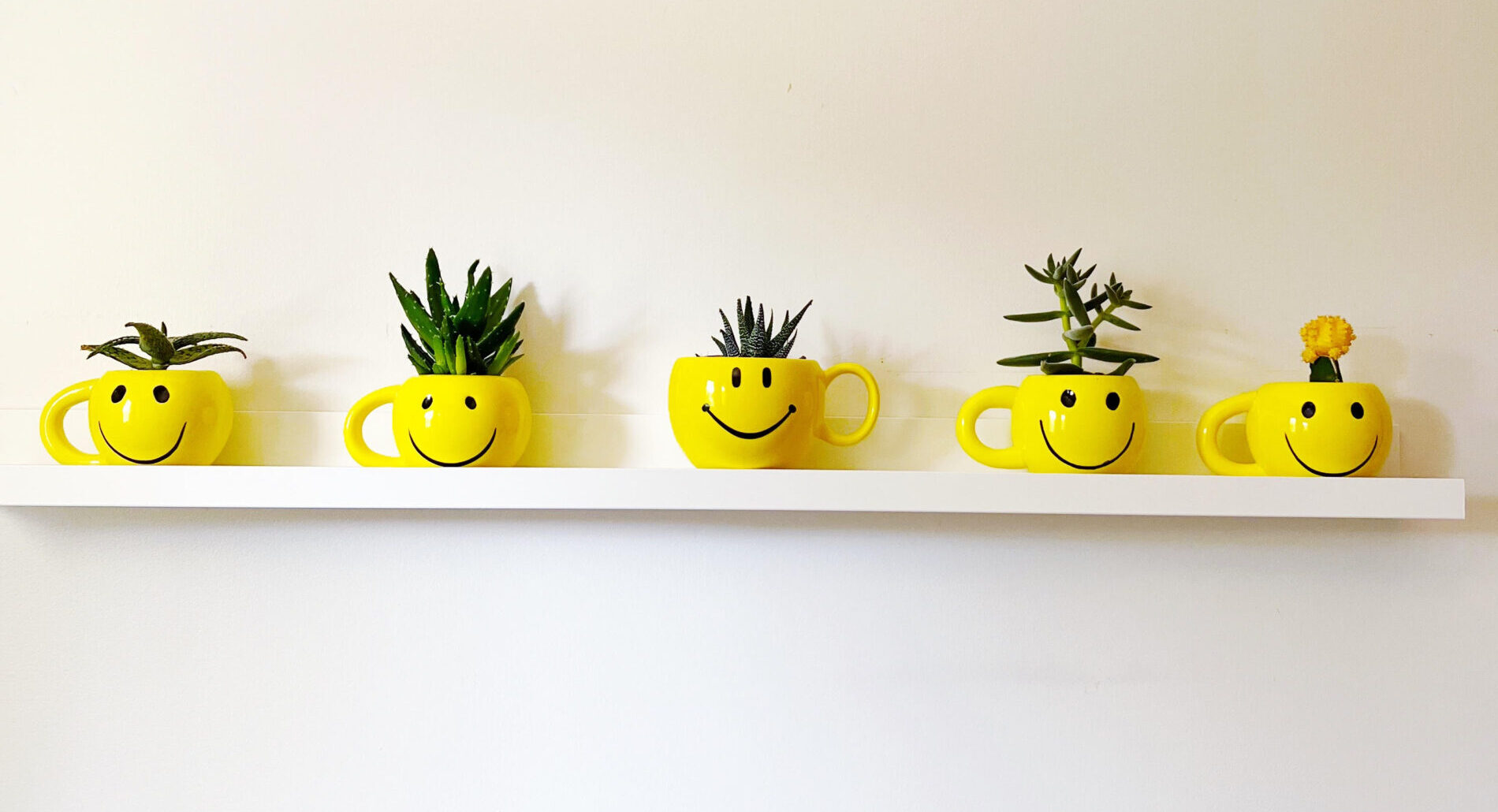 Your smiley face succulent mugs are now ready! You can display them on a windowsill or a bookshelf, or give them as a thoughtful gift to a friend or loved one. Happy thrifting and creating! Share your smiley mugs with @GoodwillAkron and @DinasDays