A blog by Felicia Czochanski Bisaro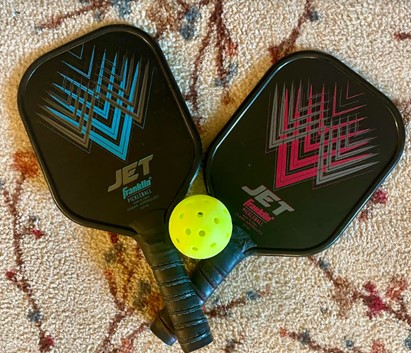 Pickleball has taken the United States by storm this year as it has become the fastest growing sport in the country. Cities and towns are racing to install pickleball courts for residents and pickleball clubs have become more and more popular. A cross between tennis, badminton, and ping pong, the game creates a fast paced and fun competition – as well as a cute and trendy costume.
You don't have to go all out Sporty Spice to break out comfy athleisurewear this Halloween. Grabbing a group of friends, you can easily form the world's cutest pickleball team. The best part about this easily thriftable DIY costume is that everything you wear for it can be repurposed – whether you play pickleball or not. You never know what you might find at your local Goodwill store, but sometimes it's a pleasant surprise like the one I spotted at this Brooklyn store.
There were racks and racks of Polo shirts in a range of colors, and so many of each shirt in different sizes – all new with tags! It was almost unnerving to look at the rack, which at quick glance looked like I was staring at a rack in a retail store. The difference could be found when I moved closer to the shirts and saw that while the retail store tag priced them at $109 each, the Goodwill tag priced them at $8.99. Score! So many people were in that section finding shirts in their size to take home. And at that price, which could be even lower if you go to Goodwill on a special discount day, you can create a more affordable Halloween costume for your friend group, or even your family.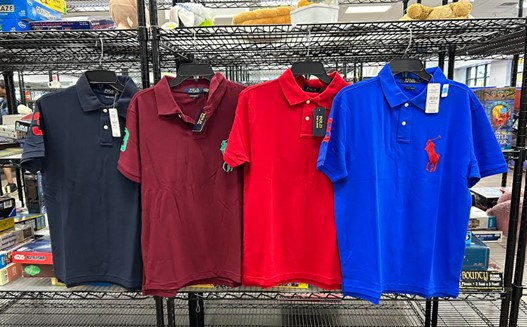 Inspired by these polo shirts, I went over to the shorts section to find a pair of classic khakis. I was in luck because the pair I picked up were like new Brooks Brothers, a high quality brand. You can mix and match shirt and khakis, but if you're planning to go trick-or-treating or to a Halloween party as a team, you may want to pull together a more cohesive 'uniform' look and stick with the same color all together.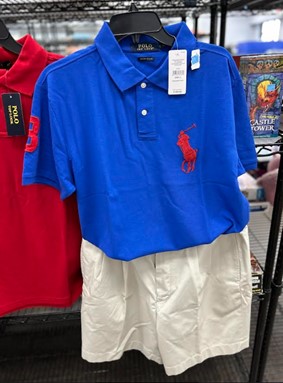 Something a lot of people miss at Goodwill stores is that in addition to the racks, most Goodwill stores also have bins and shelves of other treasures. Not only can you find your Halloween outfit at Goodwill, but the accessories to go along with it. In this case, scan the shelves for things like matching visors and sweatbands, and don't forget to pick up some pickleball paddles to complete the look!
Have a fun thrifted DIY costume idea? Tag us on Instagram @goodwillakron.