The holiday season is in full swing and the countdown to 2023 is drawing near.  Christmas time for our family is so nostalgic and sentimental to me. I hope that when my children grow up and have their own families they carry on the traditions my husband and I have made for them and have the same sentiment that they have now.
Traditions are something that sticks with you and something you look forward to each year. Many families have different traditions they take part in, that hold a special place for them and are unique to their family.
I have two kids; a boy age 8 and a girl age 7.  Since they were two, we have started a tradition of opening one book a night from December 1 to December 24.  I wrap each book ahead of time and put them all under the tree the night of December 1. The kids take turns picking out a package and opening it and we read the book they choose that evening. They get so excited and are not sure what books are new or old favorites they have not read for a year. This tradition gives us time as a family, before bedtime and without the TV on or any distractions to read together by the light of the Christmas tree.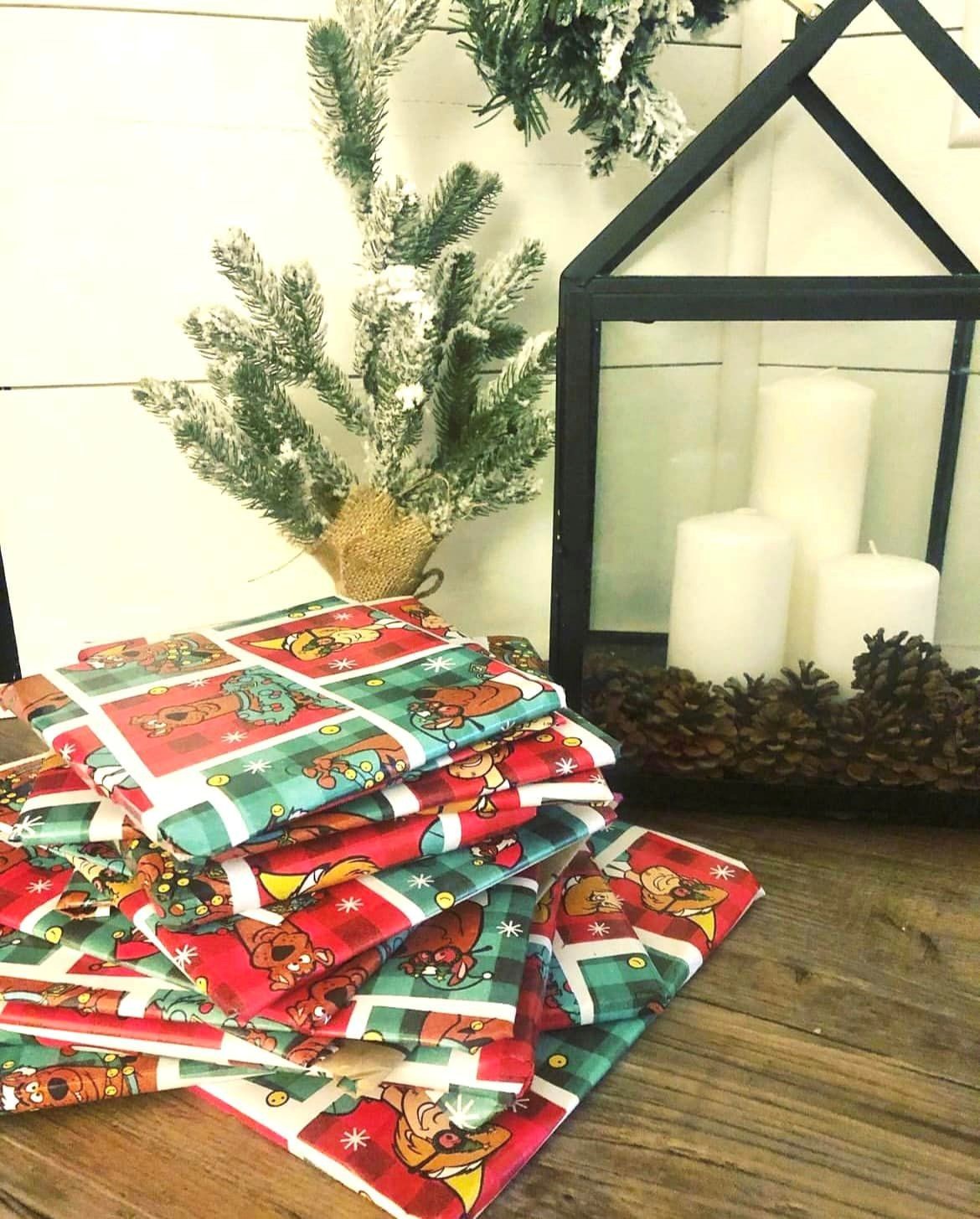 When I started this tradition years ago, I did not have a large selection of books other than a few we had been gifted by family members or friends. My son's first Christmas I remember heading to Goodwill and each time I visited I would intentionally look for holiday or Christmas themed books to stock up on.  Anytime you shop at Goodwill, they are fully stocked with a variety of books all year round, and as people clean out their closets and refresh their toys and book collections you can find unique books perfect for the holidays at an amazing price.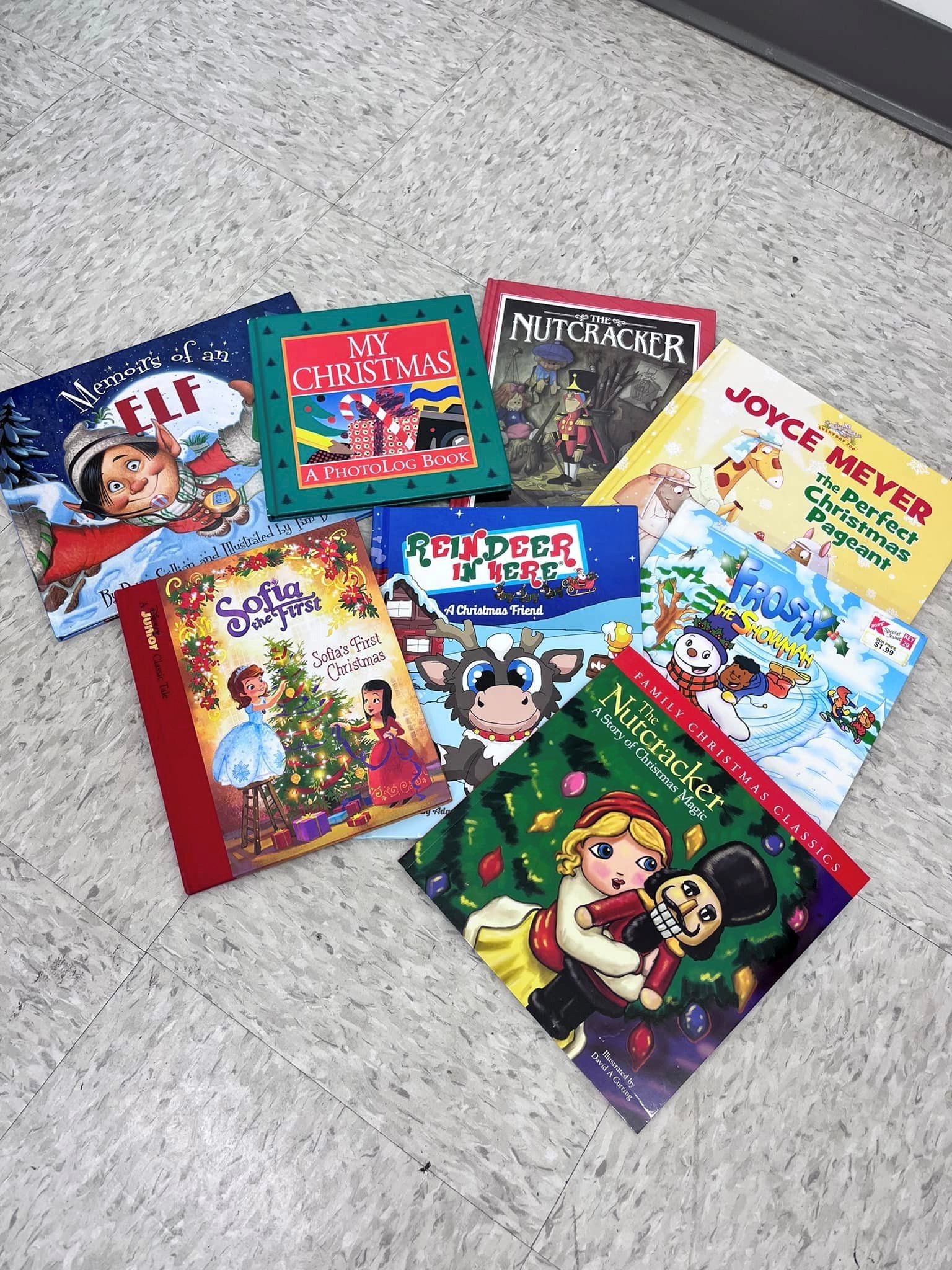 Most Goodwill stores you can find children's books ranging from .50 cents to $1 each and I love finding classic and vintage books that I can keep to give to my grown children one day.
As each year passes, kids will grow out of board books, and easy to read books so I like to go through each year and pick out the books that they have grown out of, donate those back to Goodwill and shop for age appropriate/reading level appropriate books that my kids will engage with and enjoy. This year has been fun to now have children who can read out loud to us!
On Christmas Eve, they each open a present with new pajamas, a hot cocoa bomb and popcorn and a new book for the following year's collection which I also thrift and save the best for last.
Another tradition we do, is that we do 5 presents:
Two things you want
Something you need
Something to wear
Something to read
I try my best to thrift as many of these things as possible and while I am thrifting for Christmas and holiday books, I am also looking for like-new books from series that my kids love and are interested in.
My 8 year old son is really into the Diary of a Wimpy Kid book series right now, and a few months ago I started looking for that series while I was thrifting. I have collected three like new hardcover books from that series that I will give him as his "something to read" present and instead of paying $14 a piece I paid $1 a piece and when he is done we will donate them back to another boy or girl who loves this series as much as he does.  I also got my daughter a Frozen chapter book and a chapter book on Unicorns which are two of her favorite things.
Books as gifts are something that I will always be an advocate for because reading is so important. I love the thrill of the hunt each time I shop, looking for books I know my kids will love and when I find the perfect books for an unbeatable price, it makes me so happy.
My encouragement for you this holiday season is to think outside of the box and think of your own family traditions; new or old, and how you can thrift for those items this year and for years to come.
I hope you have a wonderful holiday!
Happy Holidays and Happy Thrifting!
Erin