Hello fellow thrifters and DIYers – How's the new year treating you? Are you all keeping up with your resolutions? Abby here to share a progress report on one of my unofficial resolutions, that I think I share quite often in this space, and that is to find more ways for our family to be more sustainable.
While we are really good at recycling, we could be better at the reducing so I've decided to start using my own silverware when eating at work (we have plastic available, that I believe is recycled, but that doesn't mean I can't do better at reducing). BUT I can't just take silverware to work by itself, I need a cool carrying case, right? So today, I'm going to share how I made my fun, re-used and re-usable silverware carrying case (with this utensil carrier as inspiration).
To make your own re-usable silverware carrying case, you will need:
1. A set of silverware
2. A piece of fabric (guess what I used? That's right, an old T-Shirt!)
3. Needle and thread (you could probably get away with a no-sew version with fabric or hot glue)
4. Pins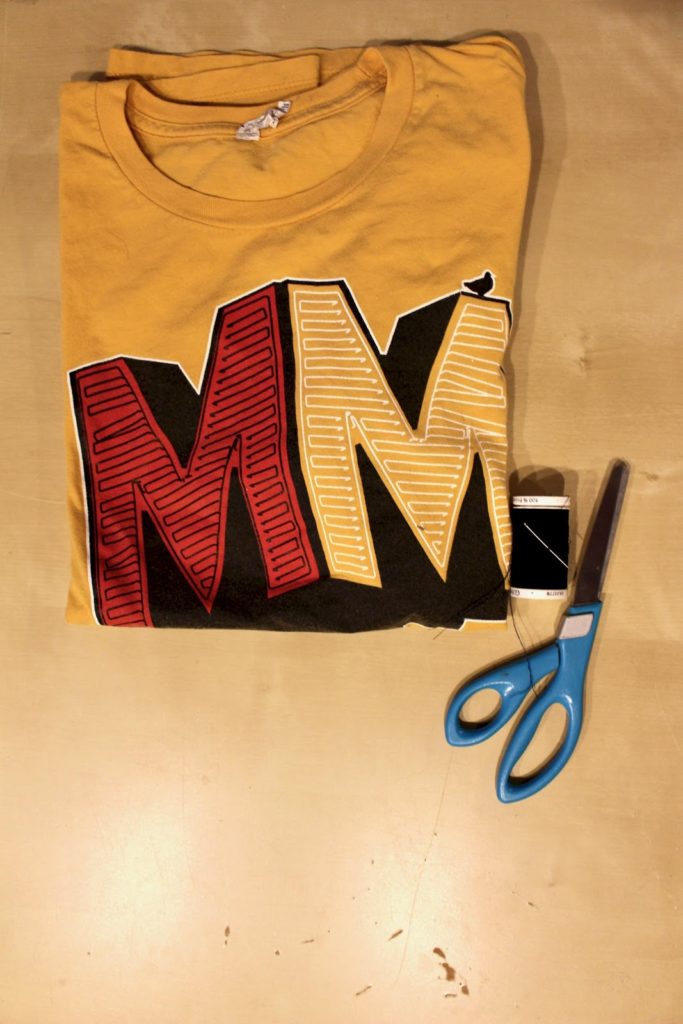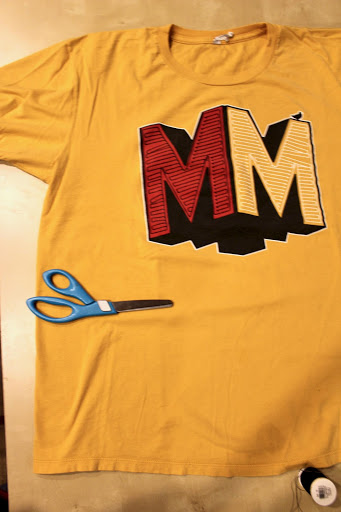 You'll start by cutting through the front and back of your T-Shirt so you have two pieces of fabric – one a bit taller than the other. I just cut right below the imagery of my T-shirt, up past the sleeves to the shoulders, and then around the neck and above the imagery. Basically you want your fabric a bit bigger than your silverware (or at least the same height).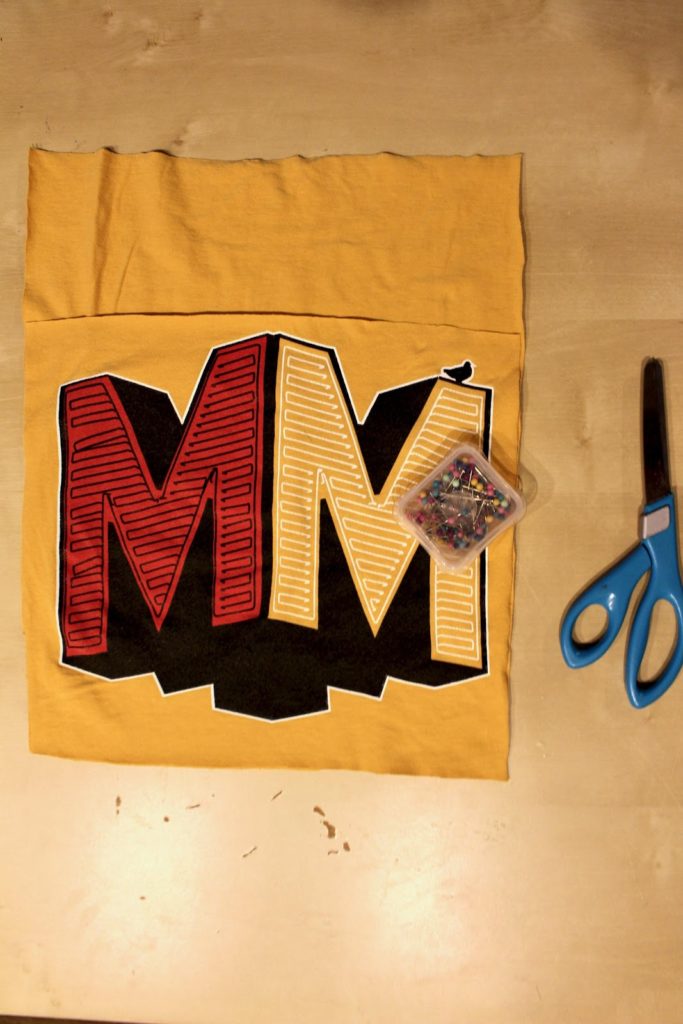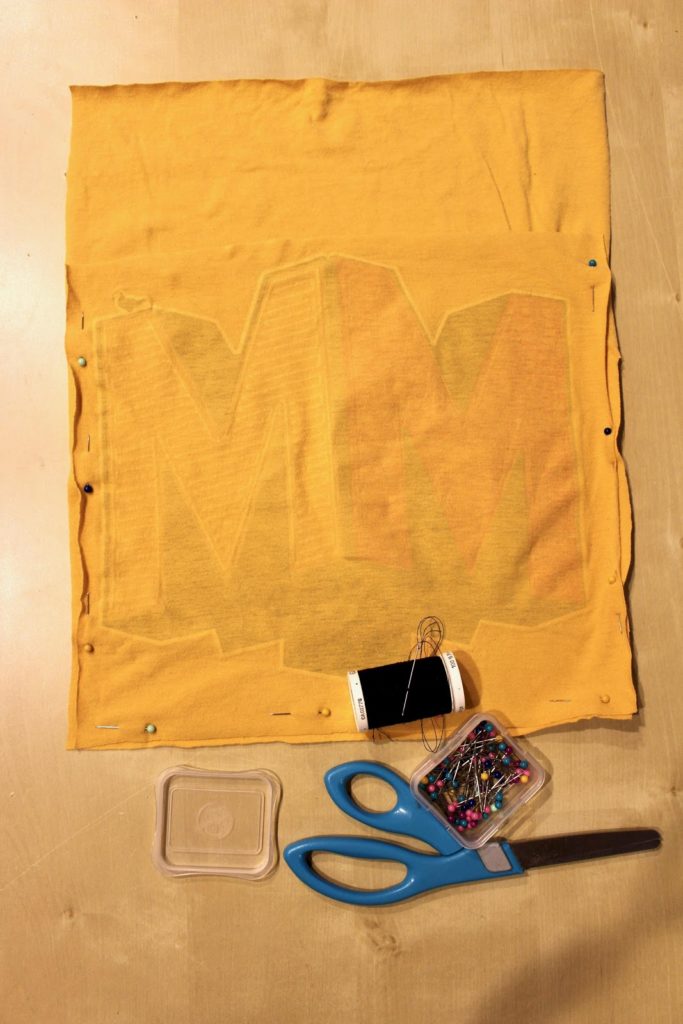 You'll end up with two pieces; one taller than the other. If you want to move forward with a new-sew version of this DIY, you could use fabric or hot glue to glue three sides of your smaller piece to the larger piece. Then, divide the two pieces into three or four "compartments" and glue a line between the two pieces.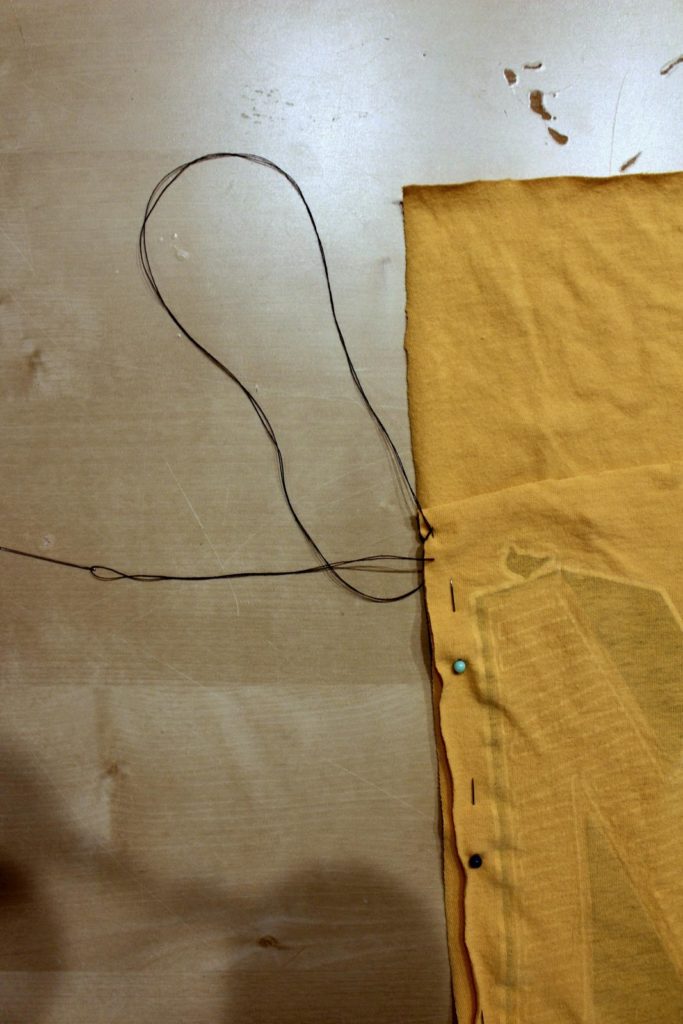 BUT if you'd like to move forward with a sew version of this DIY, turn your two pieces "inside out" so they are facing each other and close three sides of the pieces with a blanket stitch (easy tutorial and diagram here).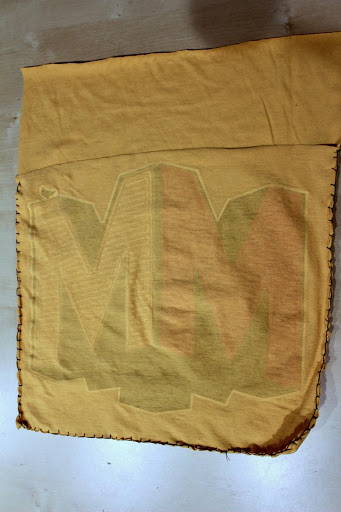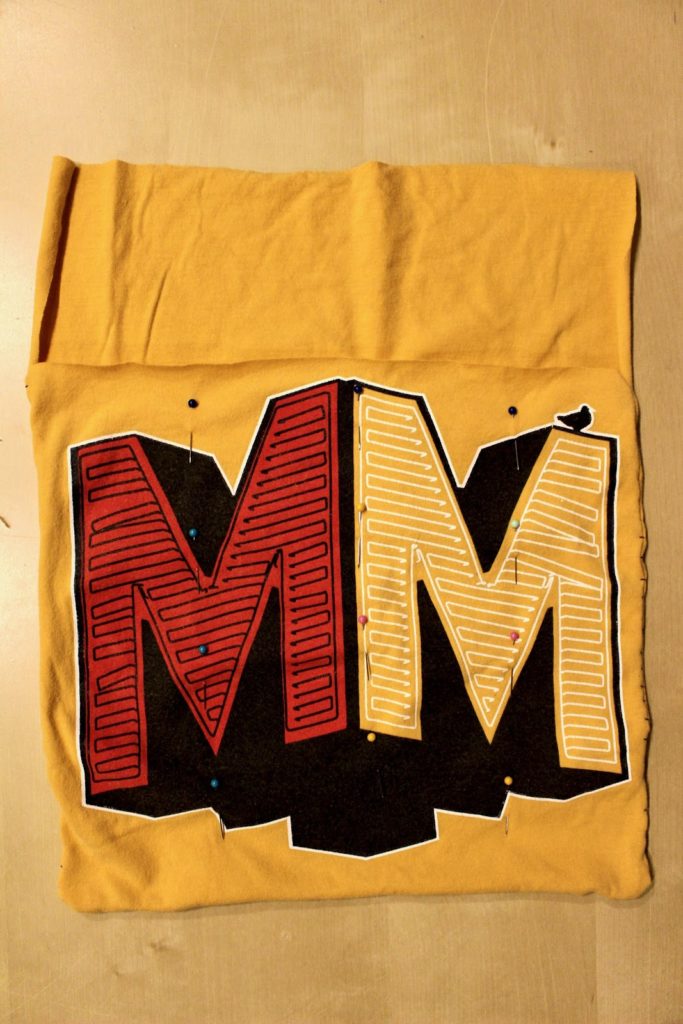 When you've sewn the three sides together, you'll turn your "pocket" right side out and divide it up into three or four smaller "compartments." You'll use a basic running stitch to divide up your compartments (quick reference on what a running stitch is here) by sewing through both pieces of your fabric.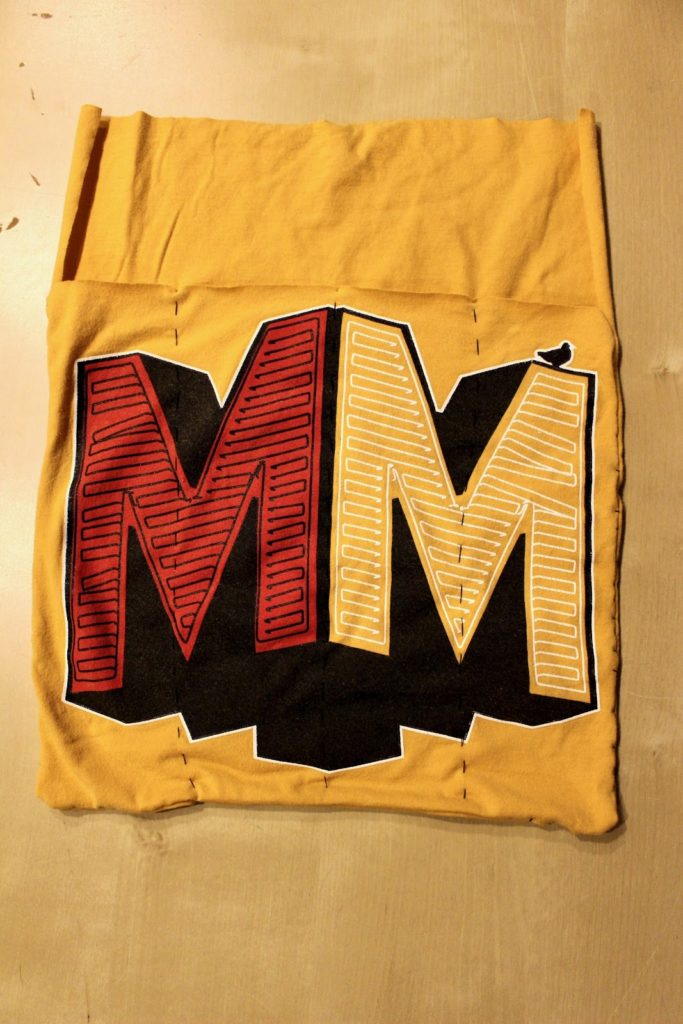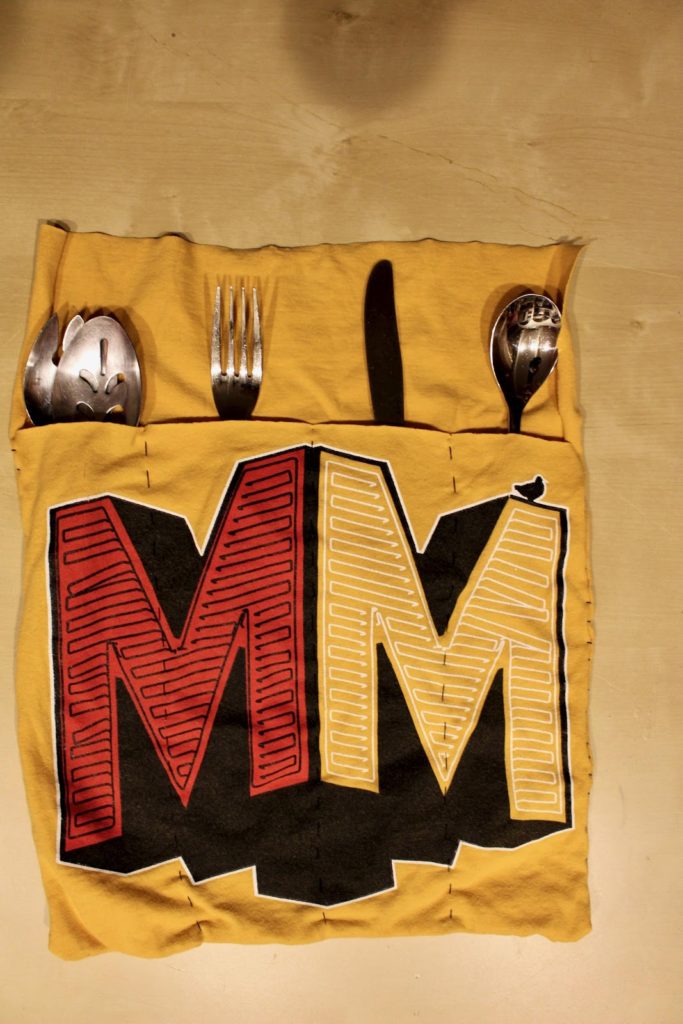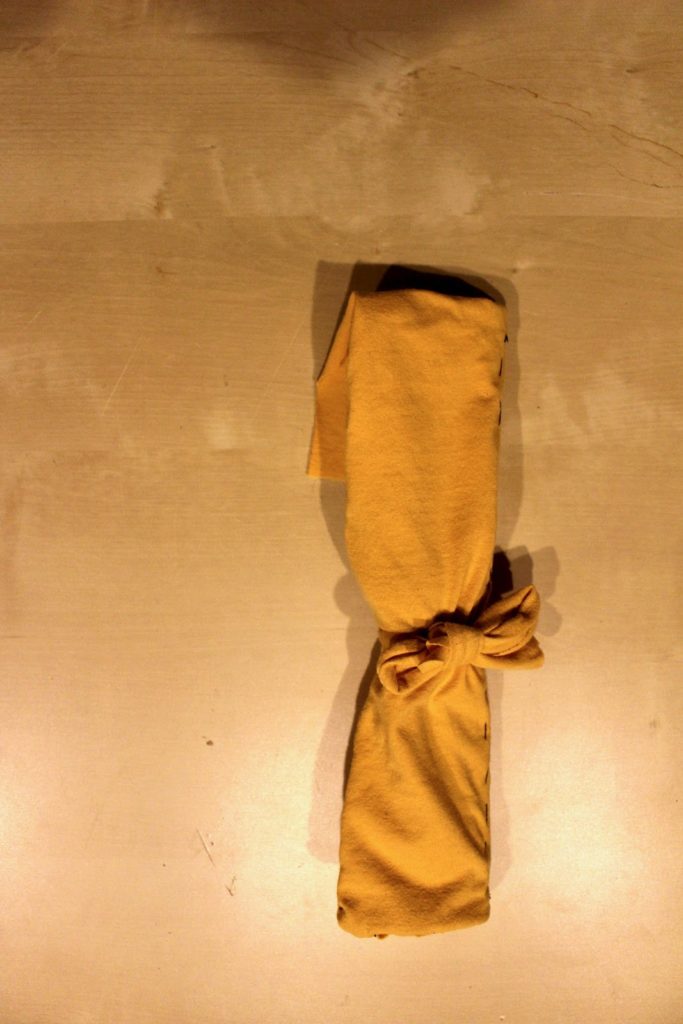 Now that you are all done sewing, reward yourself with a trip to your local Goodwill to fill your new silverware carrying case with unique silverware finds. Or maybe you have some extras lying around the house that could be used? Whichever you chose, once filled with silverware, roll up that bad boy, tie it up with a ribbon, a spare bit of T-shirt or some other type of string you have lying around, and you are ready to go! We'd love to see if you make this craft, so please tag @goodwillakron or @bottesdeleanor if you share on social!
Good luck and happy crafting!
_Abby