From classic to bold, prints and patterns can completely transform an outfit. That's why we chose to include it in the 12 Months of Thrifting Challenge for the month of July. I can't remember a time when prints were not a part of my wardrobe. I remember being drawn to funky patterns at a very young age, as early as elementary school. That theme continued throughout my adult life, and now I hunt for interesting prints every time I shop at Goodwill.
Four reasons why you should embrace prints:
They work for all sizes. Forget what anyone told you – prints work for all shapes and sizes. It's all about finding a pattern you love and feel comfortable wearing.
Prints challenge you to think creatively about your wardrobe. I love prints and patterns because they challenge me to see my closet with new eyes. I enjoy the thrill of thinking of ways to style patterns with my existing wardrobe pieces.
You can find amazing, one-of-a-kind prints at Goodwill. Some of the best patterns I own came from a secondhand store. From vintage Hawaiian caftans to present day trendy bohemian brands, I've found hundreds of patterns over the years at Goodwill that speak to my personal style.
They come in all colors and seasons. Being a color fanatic myself, there's nothing more exciting than finding a pattern in your favorite color and one that fits perfectly into your existing wardrobe color palette. Prints can also be seasonal too, from winter plaid to tropical florals, you can get your print fix all year round.
Styling Prints
Start with prints you love. This is always the first tip I give for each of these challenges. You have to start with how something makes you feel, and if it makes you happy – wear it! There's always going to be a print you love more than others – start there. Here are few to get your creativity flowing:
Animal print
Floral
Geometric
Gingham
Paisley
Plaid
Playful prints
Polka Dot
Quirky prints
Stripes
As always for this challenge, we provide a Goodwill shopping list ranging mild to bold to help you add a "dash" of patterns into your wardrobe:
Mild: 
Add these items to your thrift wish list if you need some time to warm up to this trend, or you just want to add a pop of pattern to your outfits:
Purses and clutches
Scarves
Blouse / button up shirt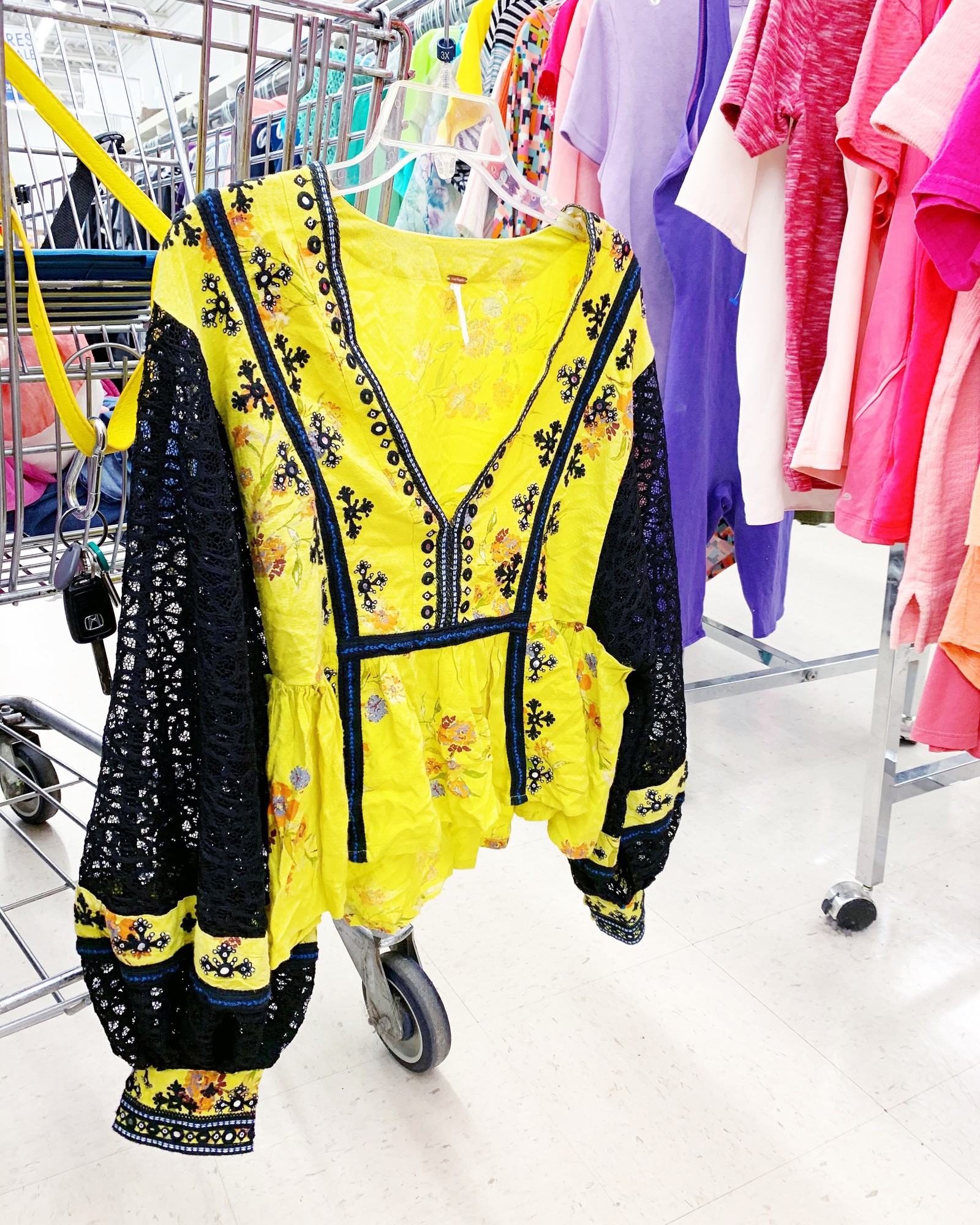 Medium: 
If you love a little extra pattern in your life, hunt for these items next time you're at Goodwill:
Sweaters
Shoes (sneakers, heels, flats)
Coats
Boots
Jeans with pattern accents
Spicy: 
Really want to stand out? Try these items and consider even mixing patterns!
Blazers
Maxi skirts
Suits
Maxi dresses
Pants
Tights
Be sure to share how you wear your prints with us using the tag #12MonthsofThrifting
Happy thrifting!