Welcome back to the 12 Months of Thrifting Challenge hosted by Dina's Days and Goodwill! If you're just joining us the goal of the challenge is to help you add a "dash of thrift" to your outfits using 12 themes that you can easily find at Goodwill.
How to thrift it:
For each month in 2020, use the schedule to shop for a specific prompt at secondhand stores. It can be locally, online, clothing swaps, whatever – as long as it's secondhand. Better yet, shop your own closet for these items you already own them! Listen to the podcast, read the blog, or check Instagram and Facebook each month for styling and thrifting tips.

Why a pop of color?
Introducing color to your wardrobe can bring your outfits to life. Colors set a mood! Does the idea of wearing color scare you? Remember these tips:
It's all about balance
It takes practice to become more confident with color, so don't give up on a certain color after a few tries. You'll find joy in color if you focus on how it makes you feel.
Simple ways to thrift colors
Understand what's trending. This is a great way to get started with color. Keep an eye out for popular and seasonal colors because these will be the colors you'll see a lot of in retail stores. Make note of these colors and then try find them at Goodwill. The Pantone 2020 Color of the Year is Classic Blue.
(For more on the Pantone 2020 Color of the Year, read this blog by The Style Counsel)
Get to know the names of hues! You've probably heard them before: warm, cool, neutral, jewel tone, pastel, neon, metallic. Understanding how these colors work on different skin tones, with other textures or colors could be helpful in your journey to add more color to your wardrobe.
Seek inspiration
This is so important! Our brains respond to color so you can seek inspiration anywhere. My favorite sources for color inspiration: nature, Pantone, the runway.
Develop a color palette
Creating a color palette helps make your wardrobe more cohesive, in turn allowing you to quickly and easily put outfits together. Make note of the colors you already wear, colors you're drawn to, and colors you incorporate in your every day life. Then jot down 1-3 neutrals you love and 1-3 bold colors you love. Then, focus on those when you're thrifting.
Leave room for flexibility
Goodwill is an amazing place to learn about and experiment with new colors. I've found colors combinations I never knew existed because of the thrill of the hunt!
How to wear it: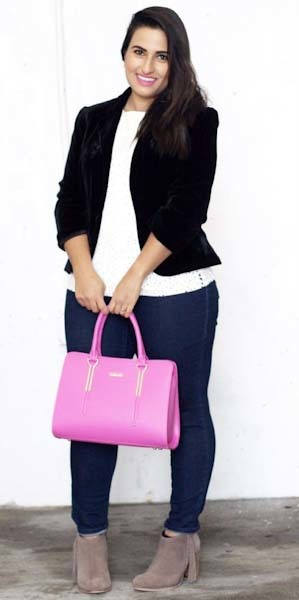 Mild dash: Easiest way to add a pop of color is by adding it to a monochromatic outfit. All black is your easiest bet.
Medium dash: Add a pop of color to an outfit with two colors or more. For example: black and white + yellow. Black and camel + pink.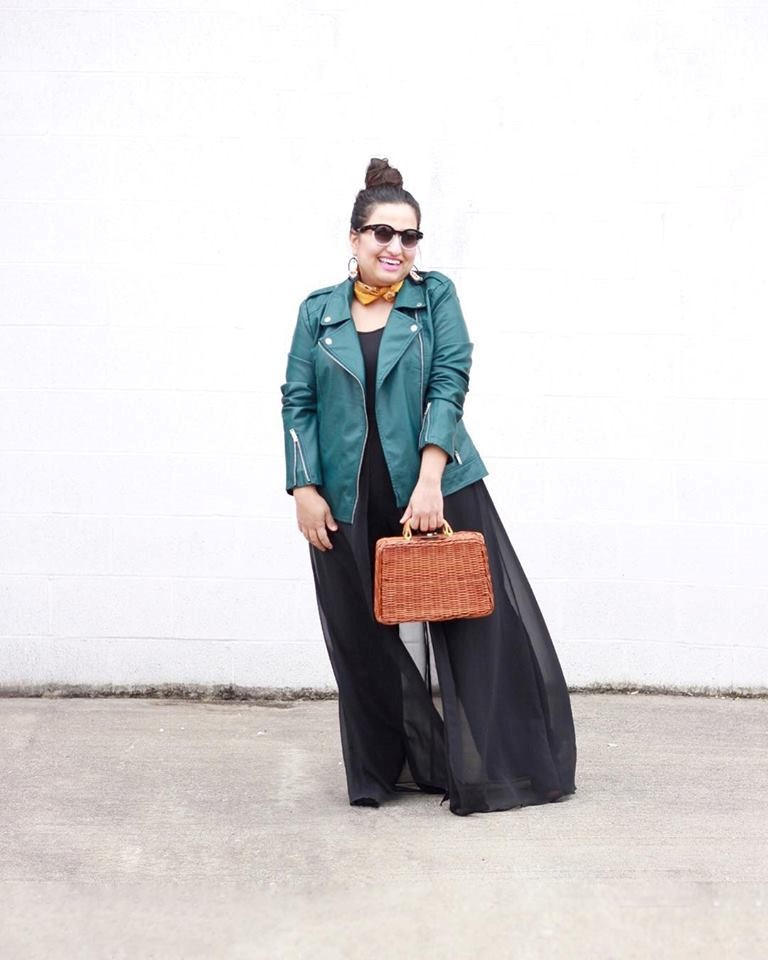 Spicy: a bright and bold look. For example:
1) a monochromatic outfit in one bold color (like a pink suit, all red, all yellow)
2) adding color to a print (like floral print with a pop of color)
3) color blocking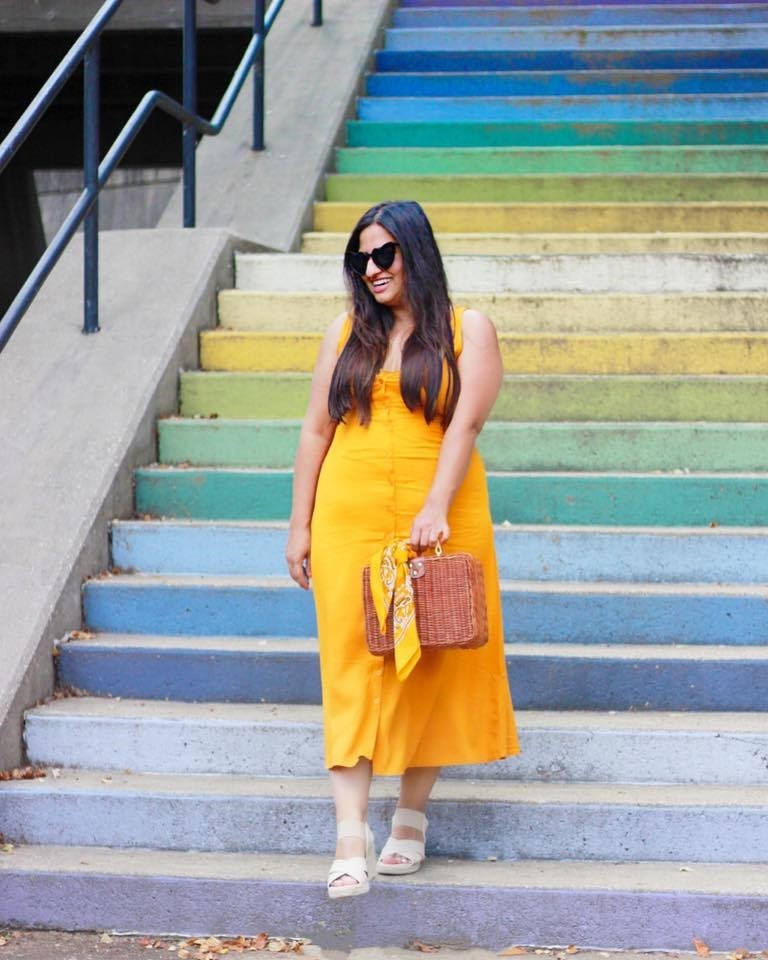 Helpful Links
12 Months of Thrifting Pinterest inspiration board
2020 Pantone Color of the Year
Download the 12 Months of Thrifting schedule
Subscribe to the Dina's Days monthly newsletter for tips
Follow Dina's Days on Instagram @dinasdays
January's Challenge – find embroidered pieces!
Tips:
Use this schedule as an inspirational tool and not as a strict guide
Don't feel pressured to buy something you don't want to buy
Add these items to a running thrift list and don't give up because you couldn't find something right away because you probably won't
Shop your closet if you already own these items
Explore different ways to wear secondhand (online, borrow, clothing swaps, locally, ) but don't buy or wear something you don't love
Share your finds with @dinasdays using #12MonthsofThrifting
12 Months of Thrift schedule