Hi everybody! Clayborne here, with a new mixed-media collage titled, His Orchestra.
I created this body of work at home using a number of materials sourced from the Cuyahoga Falls Goodwill and the Goodwill Outlet.
There are many unique ways to create personal artwork from found objects. When I am searching for items to upcycle, I search through every square foot of a Goodwill Store: Clothing, Books, Records, Hardware, Craft Supplies, Wares, etc. I look for items that make me think. I look for books and magazines with large pictures and illustrations. I look for materials that relate to my young adult life and childhood. I look for items I'd like to preserve in a collage, and frame for the next generation to enjoy.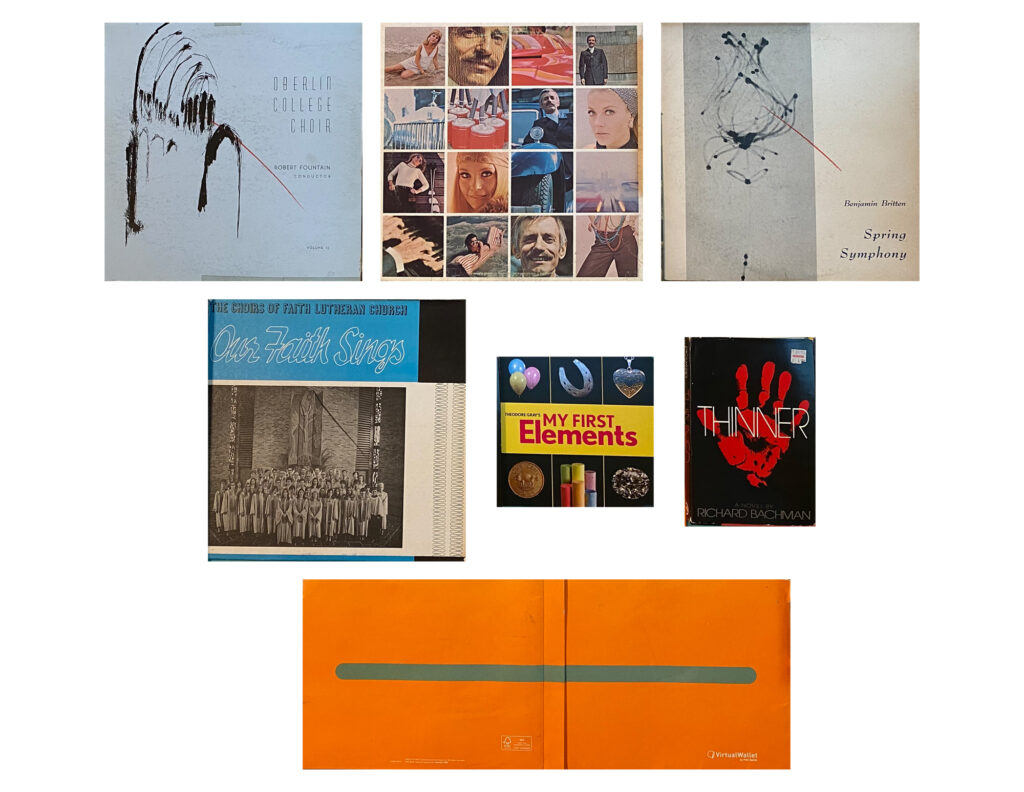 To create your own mixed-media collage, you will need a number of items but not limited to:
– Double-Sided Tape or Glue
– Paper Cutter or Scissors
– Xacto Knife
– Books
– Vinyl Records & Packaging
– Pictures
– Writing Utensils (Permanent Marker, Pen, Pencil, etc.)
– Picture Frame
I started this mixed-media collage by sourcing the materials I would dissect and piece together to create a personal body of work. I looked through the vinyl record section and book section for powerful images, words, phrases, and colors that I'd like to pair with one another. Some of the album packaging was perfect as is, and others required additional work.
I focused on a few images:
– Red handprint (back of a book sleeve)
– Black illustration (front of light blue album cover)
– Orange Folder (PNC Banking Folder)
– Tire / Car (back of album cover)
– Iron images (My First Elements book)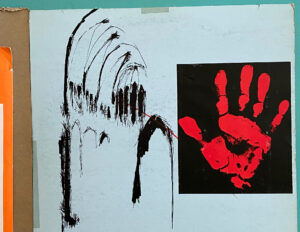 The images I selected needed to be cut from their original source. I recommend using a paper cutter if you'd like your images to maintain a straight edge. If the straight edges don't bother you, feel free to rip gently with your hands for a more textured look.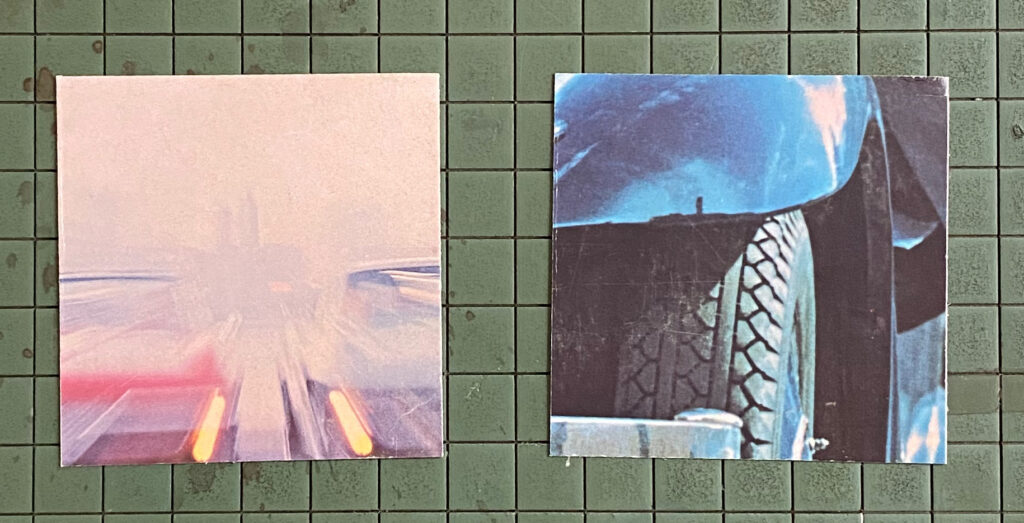 After cutting all of your images, lay them out next to each other and begin thinking of how big or small you'd like your final collage to be. I found the perfect black metal frame at the Goodwill Outlet. It measured 27in x 35in so I knew this collage could comfortably hold at least 4 vinyl record sleeves, in a square format.
Once you've dialed in your final collage, reach for the double-sided tape and/or adhesive. Flip over your images and materials and outline your material with tape. One by one, start placing your images where they belong. Take your time and be careful when placing images.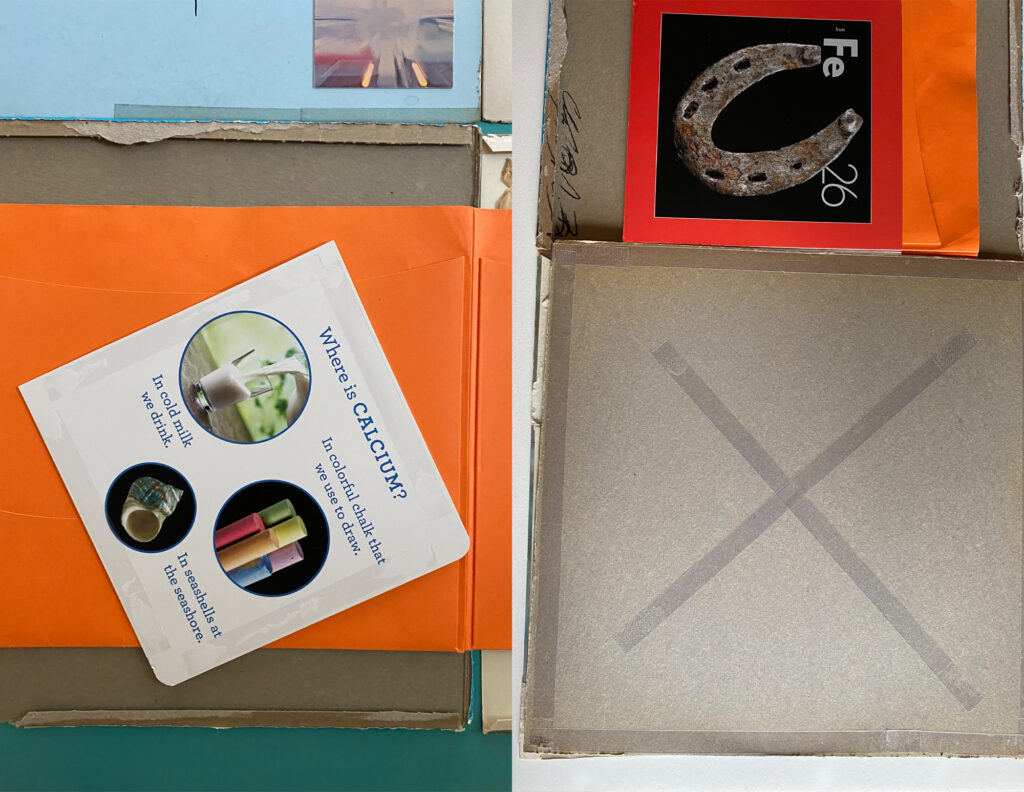 When you've placed all of your images and are happy with the full composition, I recommend framing your piece of work behind glass and preserving it for years to come.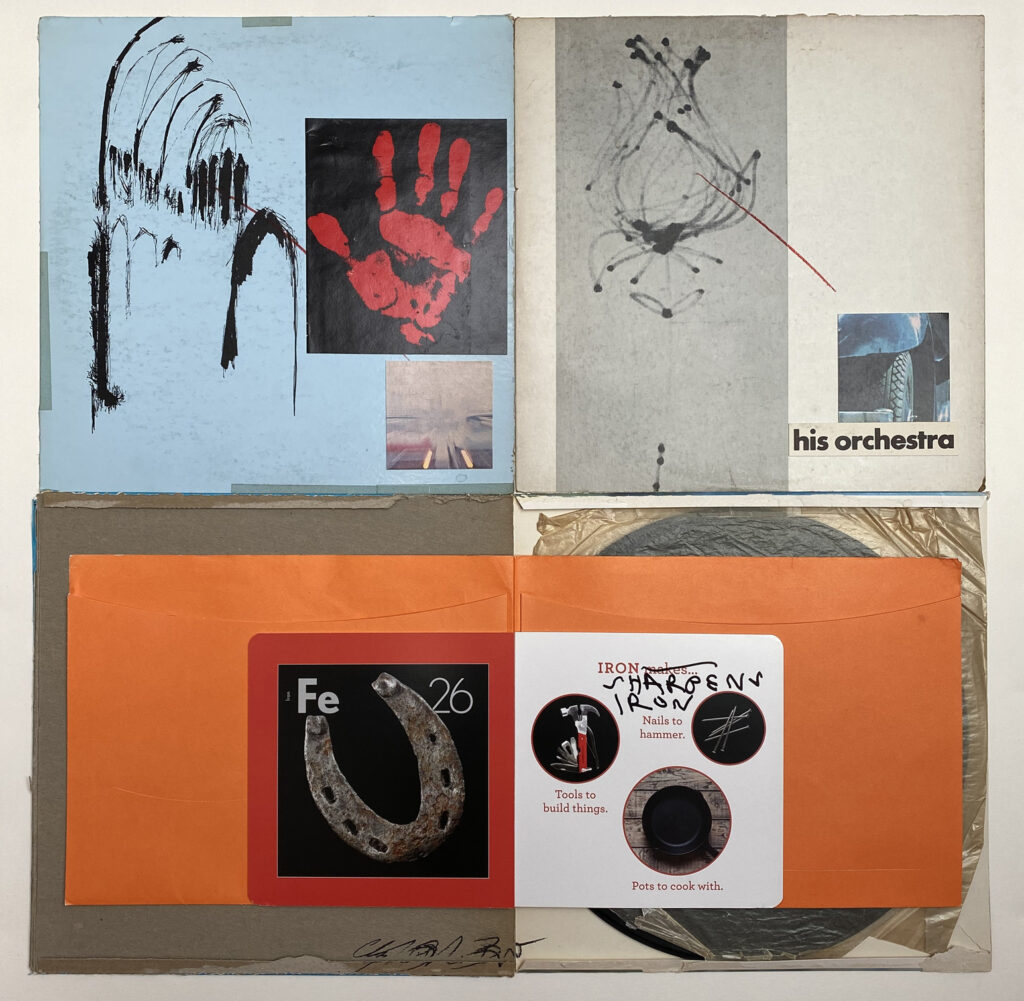 I hope you are well-equipped and inspired to produce your own mixed-media collage. There are plenty of supplies at each of Akron Goodwill locations to source from. Share with us your personal artwork – @GoodwillAkron & @ClayborneBentonBujorian.
His Orchestra is now on display at my studio-office located upstairs at The @JenksBuilding (1884 Front Street, Cuyahoga Falls, Ohio 44221). Feel free to come by and check it out in-person, Tuesday-Saturday.
-Clayborne