Hi there! Taylor from Modest Blondie here!
With hopes of spring around the corner and daylight savings time giving us our sunlight back, I'm sure I'm not the only one thinking about spring when it comes to my wardrobe.
2020 sounds so futuristic. So in anticipation for something fresher than the usual floral print for spring (not that I don't love a good floral print), here are 3 trends that I think you'll be seeing this spring. I challenge you to try to find them at your local Goodwill, because we all know that what goes around, comes around – especially in fashion.
Vests:
I am all about vests. So count me in on this trend. I think that collared vests can elevate any look instantly. This simple striped dress for example, instantly more than a pieces of giant stretchy rayon when you add a structured vest.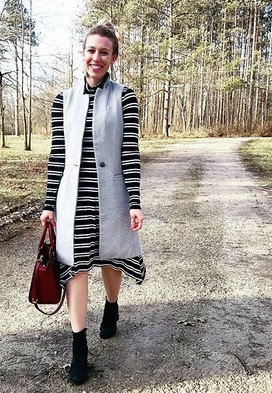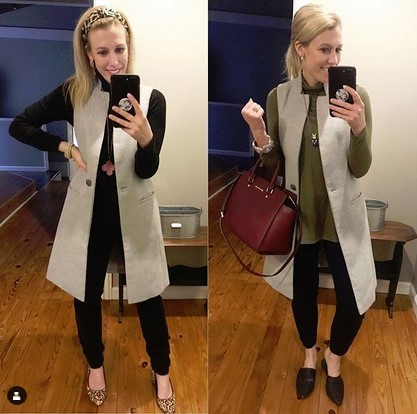 A light wash denim vest also creates a fun, playful look and you can find them in almost any thrift store. Pair it with a flowy dress, to give it some structure, or pair it with high-waisted denim for the ultimate cool girl look.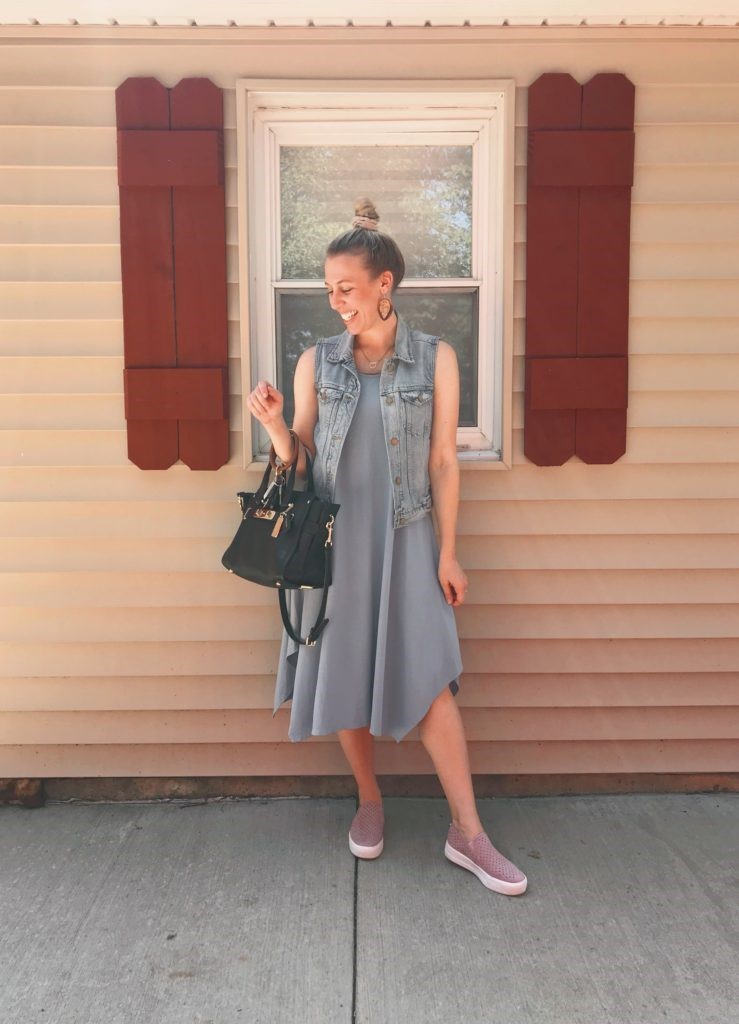 Here are 15 more ways to style a vest
Polka Dots:
I wrote about polka dots last summer and how they are back. Well, they show no signs of going anywhere, so grab that sleeveless midi dress you thrifted last summer, throw a white collared blouse underneath and call it a classy day.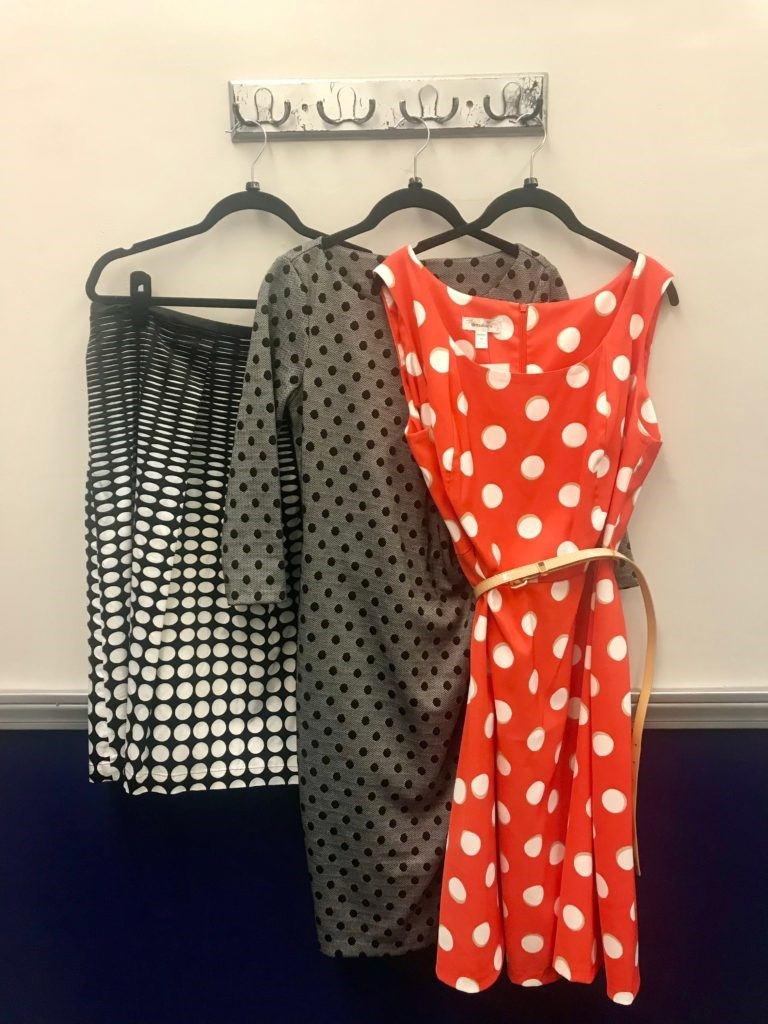 Colored Leather:
I love the colored leather trend, but choose your statement piece wisely. There is a fine line between looking cheap and making a statement with your neon pink leather jacket. Maybe instead, try a bright (but not neon) green leather skirt or a red leather vest (and knock out two trends at once!). Suede is still OK to wear in the spring too! Like this powder blue suede jacket!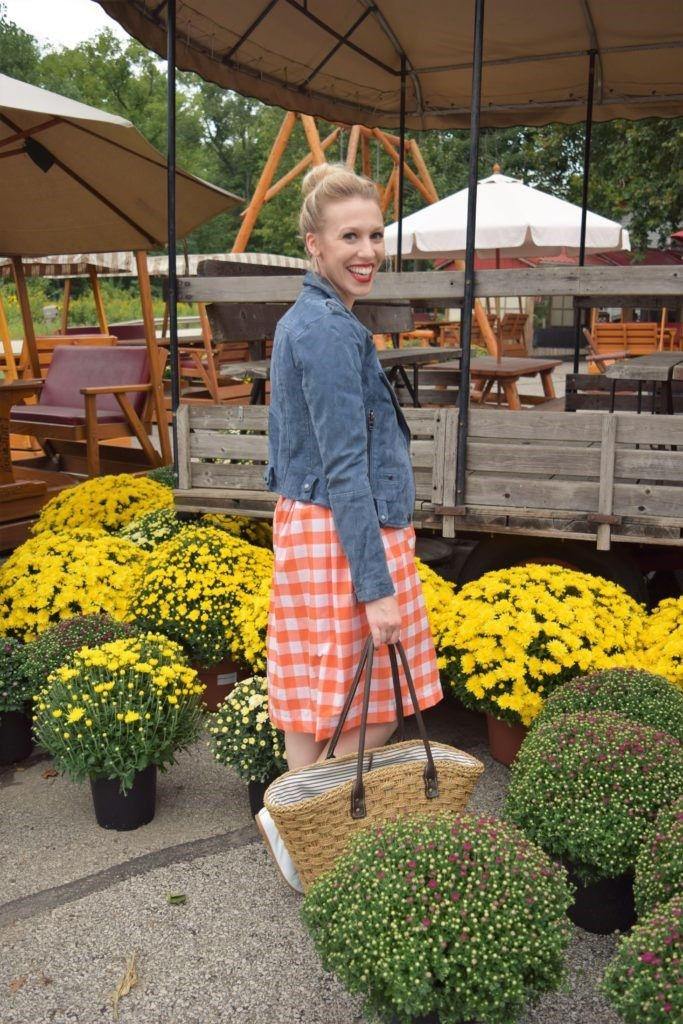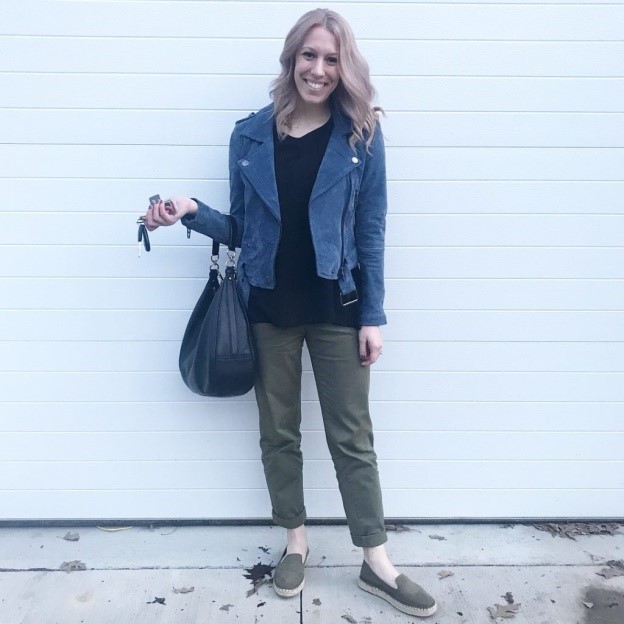 What spring trend are you going to rock in 2020?
XOXO ~ Modest Blondie