Have you, like me, ever been scrolling Pinterest and seen the cutest picture of someone in a basic outfit – vintage jeans and a plain t-shirt but they just look so put together?
But when I try to execute said look- I could never get it quite right.
Well, I have FINALLY- after literal years of searching and several failed thrift purchases, found my holy grail vintage Levis.
You guys- I went to Goodwill a couple weeks ago in a town I don't typically shop in. I tried on a bunch of stuff and as I was taking my "no pile" to the returns rack- I spotted them. They weren't "my size" but they looked like they could fit. I immediately ran back into the dressing room to try them on. They were the half price color too. GUYS- $4.50!!!!
[[
PRO-TIP:
wear a dress thrifting if you plan to try things on. You can easily try on pants without the hassle of getting undressed 😉 ]]
You know the feeling- slipping into a pair of pants that fit just right and are COMFY!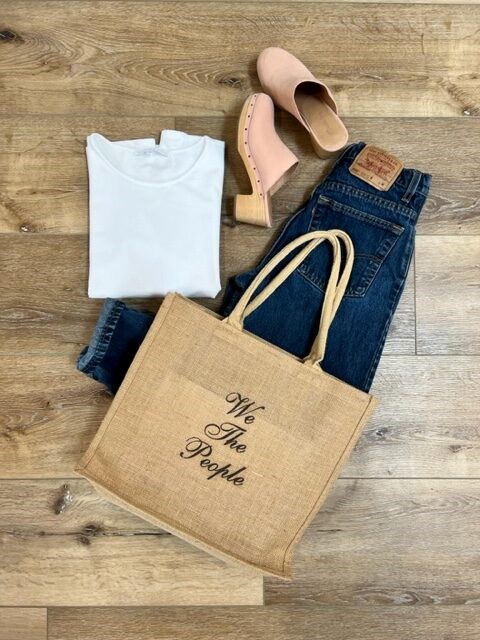 So here are my tips for searching and finding the perfect vintage jeans.
Tip #1: SIZE UP- like WAY up.
These jeans are 2 to 3 sizes bigger than I typically wear in pants. Women's pants sizes have been a problem- probably since the beginning of time, but vintage sizes are just so different than todays.
I always say you have to look in all the size sections when thrifting anyways because things can get put back in the wrong spot and you never know what you're gonna come across.
Tip #2: Try Petite.
I always avoided petite pants because I felt like the crotch never fit right, but in a vintage pair, at 5'3″, they are PERFECT. They hit right at my ankle bone for the most flattering look. Even if you're not short, vintage high waisted jeans can be pretty roomy- it's always worth a try!
Tip #3: Look for relaxed fit.
Mine are Levi's 550 relaxed fit. I don't think that was ever something I looked for before, but the waist is fitted and the hips open up just right where I can move around but they are still flattering and comfy. A rarity these days IMO.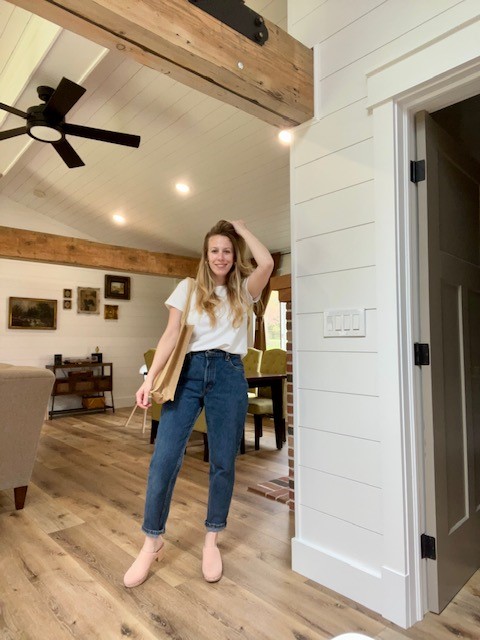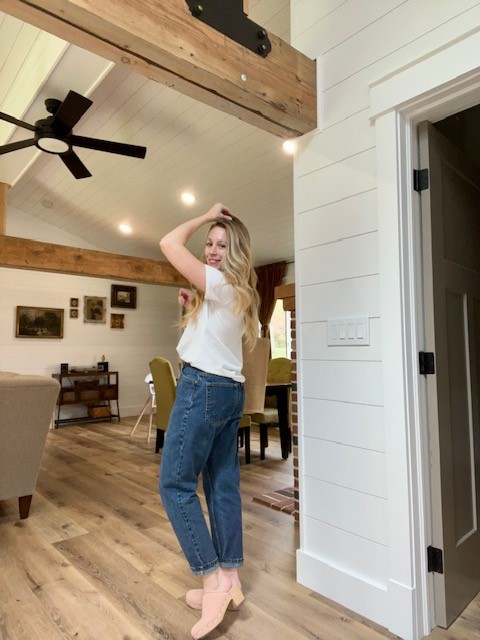 You can usually tell by the feel of the fabric that jeans are vintage. But a couple things to check for to be sure are:
-Made in the USA
-Care tags typically have a date code and are more of a paper finish and not nylon.
-100% cotton – little to no stretch.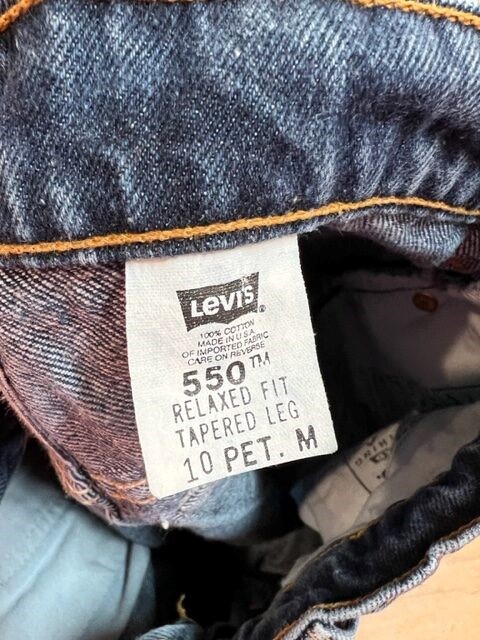 If you google search "how to identify vintage jeans" you will be able to get info pretty quickly on this matter as well 🙂
Happy Hunting!
XOXO ~Taylor