Welcome back to the 12 Months of Thrifting Challenge. This month we're challenging you to thrift vintage kitchenware.
Browsing the racks at Goodwill or strolling through a flea market can unlock memories that we may have forgotten over the years – especially when it comes to vintage kitchenware. There's something special about coming across a set of plates from your childhood or spotting the teacups your grandparents once had in their kitchen. Whether you're hoping to relive old memories or just want to add a little charm to your kitchen, I'm sharing a few vintage kitchen items you can add to your thrift wish list. But remember, always search for the items that speak to your personal style and needs!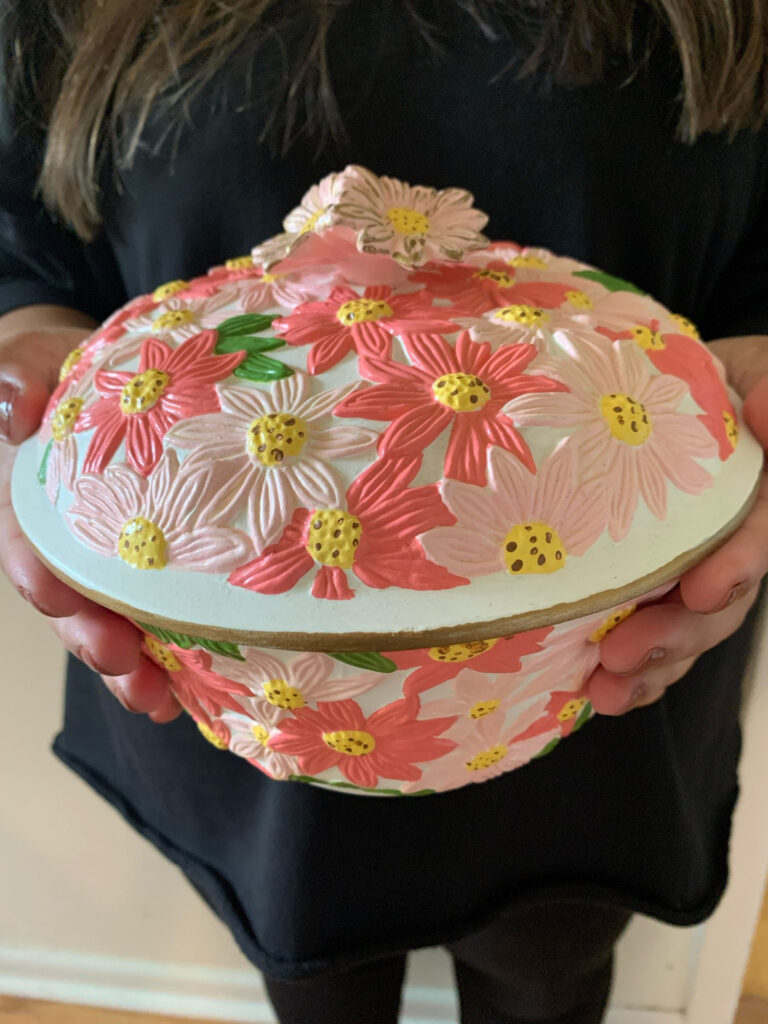 10 Vintage Kitchenware Items You'll Find at Goodwill:
1. Drinking glasses
2. Casserole dishes
3. Teacups
4. Party plates
5. Cake stands
6. Jadeite
7. Depression glass
8. Nesting bowls
9. Tea cup sets with saucers
10. Kitchy storage tins
Brands: there are dozens of great vintage kitchenware brands however, these are some of the most popular ones. Remember, sometimes beautiful vintage pieces don't have a brand name written on them so look for style first.
1. Pyrex
2. Fire King
3. Corelle
4. Tupperware
5. Corningware
Don't forget to check the Goodwill Outlet store for affordable kitchenware and ShopGoodwill.com for rare antique kitchen finds.