Do you find yourself at a loss for cute summer outfit ideas?! Now that I have a little, getting him dressed is my first priority. SO, I've come up with 3 easy peasy lemon squeezy outfits for you and your babe this summer!
Jumpsuits and Overalls
I found this awesome lightweight, cotton blend jumpsuit at Goodwill. Paired with a plain white tee and some camel colored mules, this outfit looks put together but is super easy to throw on!
Abner is rocking his white onesie and some overalls too. I mean seriously, is there anything cuter than a beebee in overalls?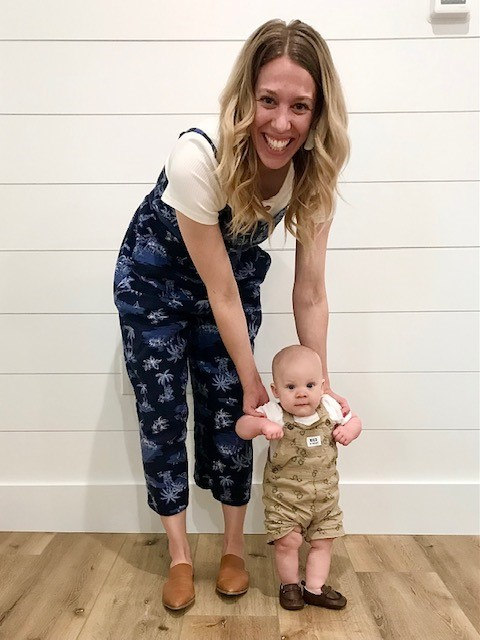 Khaki Shorts and White Tees
Goodwill is a great place to find nice khaki bermuda shorts that you can dress up, down, and match your little with! Add a classic white tee and some sandals for a day at the park!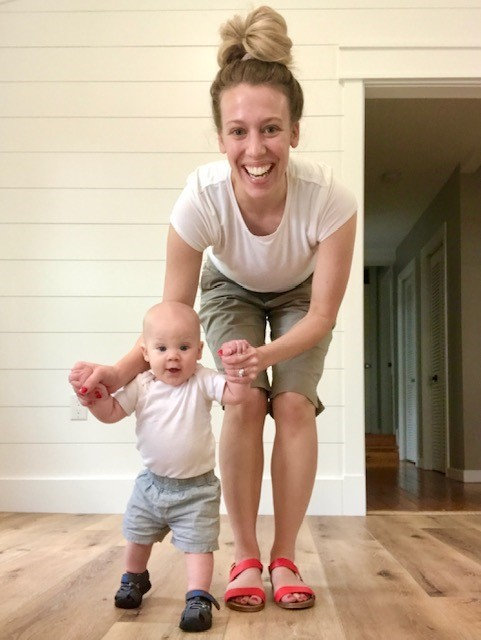 Red, White, and Blue
You can't go wrong with patriotic colors, especially in the summer time!
I love looking through the t-shirt aisle at the thrift store. You never know what you'll find – like this HEY, YA'LL shirt I grabbed for $1.99 🙂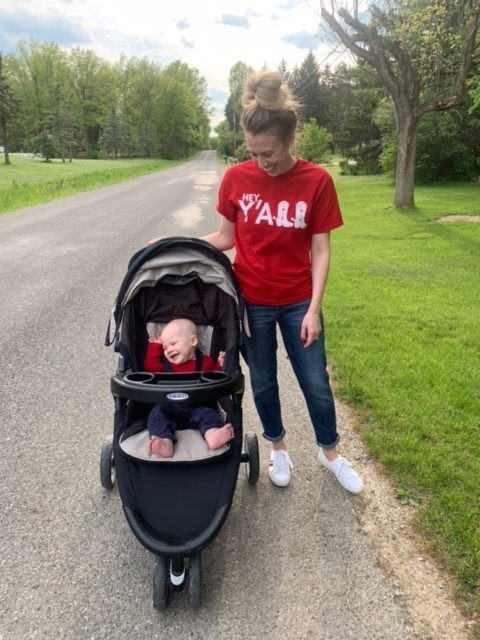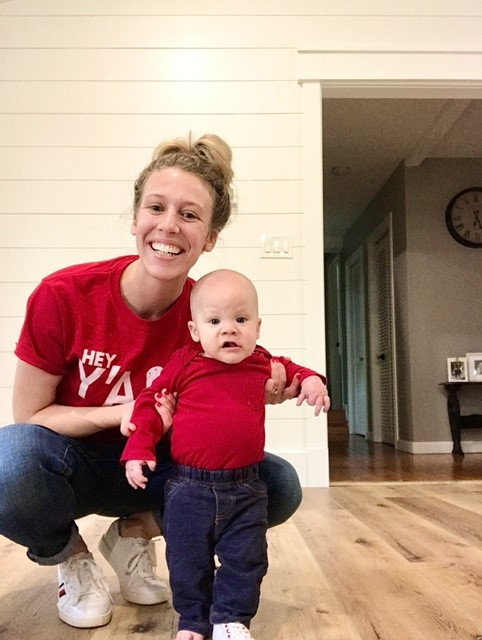 I hope this gives you some good ideas for summer outfits that you may already have in your closet- or that you can pick up at your local Goodwill!
Happy Matching!
XOXO ~ Taylor