Well, pumpkin flavored everything is starting to make an appearance so I'm probably already late to show you some pre-fall looks on this 80 degree day (hehe)
But I did pop into the Goodwill Outlet in Akron a few weeks ago (with my toddler and everything!). I only spent about 20 minutes there, but I came out with a nice bag of finds for under $5.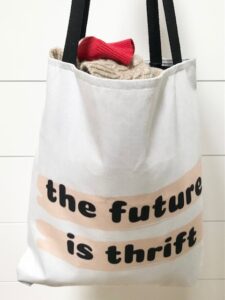 If you're not familiar with the Goodwill Outlet- Everything is priced by the pound. It's sorted in large bins along the walls and down the center aisles where thrifters galore rummage through the treasures.
It's a bit intimidating the first time but I highly recommend trying it out when you've got a little time to kill.
The biggest gem I found was this designer brand sweater (priced at $1.19 per pound- wha-whatt!)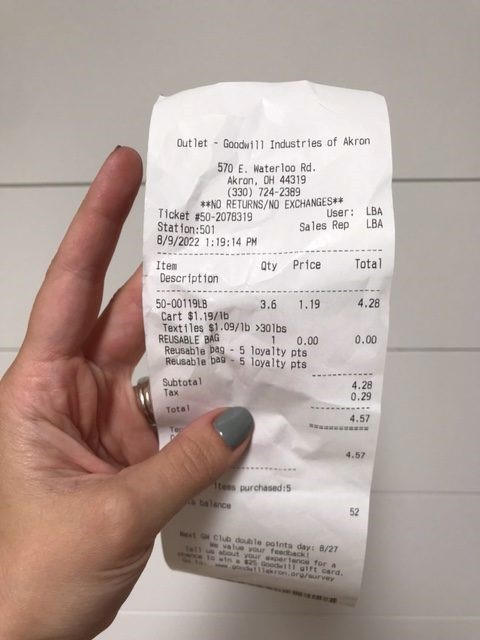 Here were all my finds: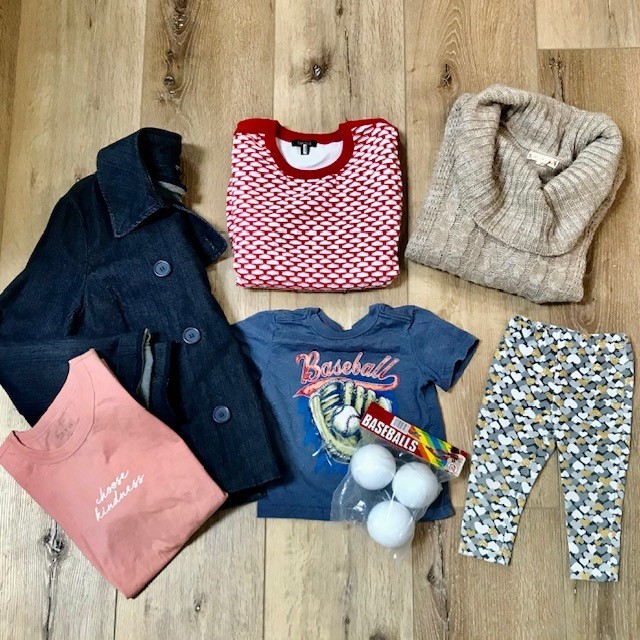 I put together 3 pre-fall looks with some items I found at the bins and a little Fall Thrift List of what I consider basics, to help you put together endless looks with not that many pieces!
Look 1:
Designer Sweater with white denim and sneakers (also found at the bins a couple of years ago).
The bright color is a good "it's still summer" piece but the texture paired with white denim and fresh kicks just feels like school is back in session and the air will be turning crisp soon 🙂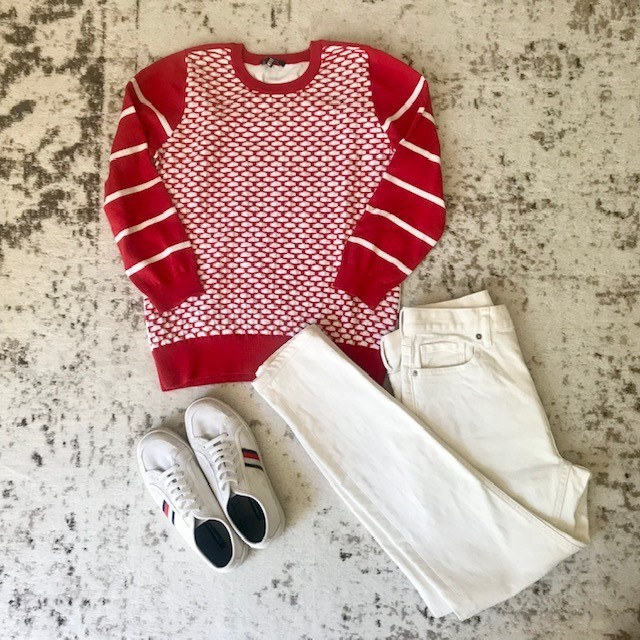 Look 2:
A classic t-shirt with a great message in a muted color, paired with a pleated midi skirt or wide-leg cropped denim and perforated booties. Keep cool but in an "I'm ready to go to the pumpkin patch" kind of way.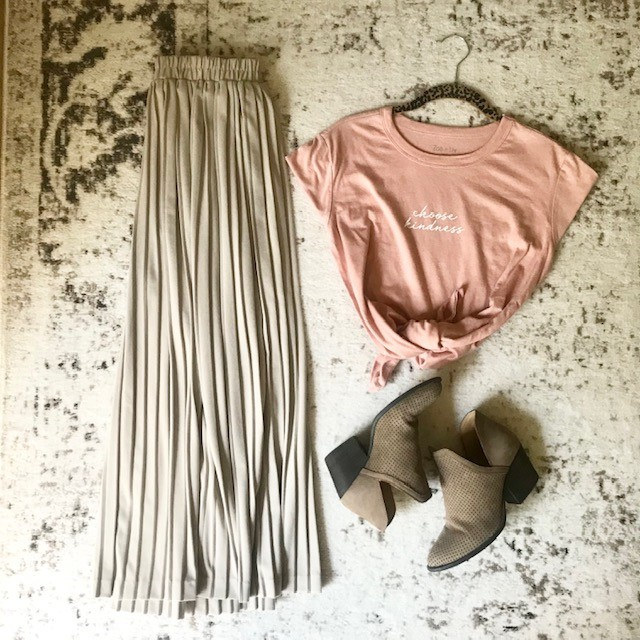 Look 3:
Cowl necks are one of my faves- how about you? This lightweight but totally layer-able sweater was a great find. Pair with dark denim and your trusty perforated booties for an effortless and honestly timeless look heading into Fall.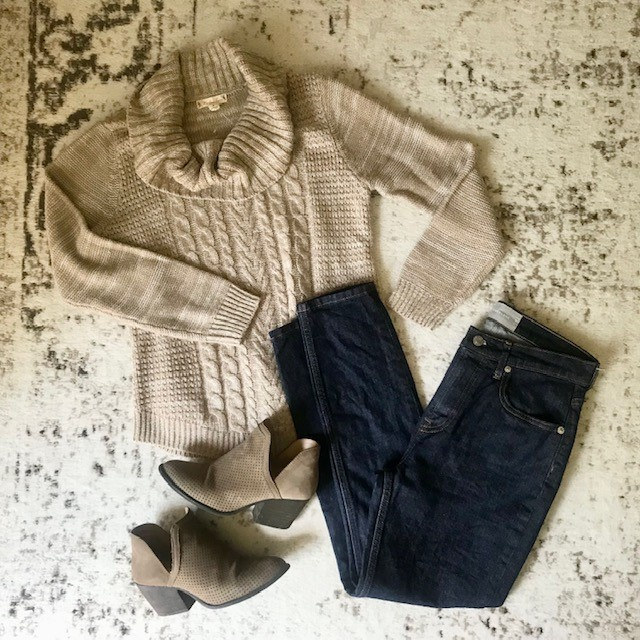 Fall Thrift List:
• Perforated booties- I honestly see these all the time at Goodwill. Be patient and keep an eye out for your size, I've had mine for years and they are still such a staple!
• Bright Sweater- choose right and you can even wear it in the Spring too!
• A fun hat- I feel like all three of these looks could add some sort of hat as well, whether that be an olive green baseball cap or a felt wide brim statement hat, keep an eye out for this fun accessory while you're thrifting this Fall!
XOXO ~ Taylor