You know how some people have trouble wearing/styling yellow? (I'm raising my hand) Well, orange can be tricky too, and although a couple years ago I stocked my closet full of the GOURDgeous color, I ended up getting rid of a lot of it because it just wasn't me.
So I thought I'd give you a few ideas on how to style it more practically and if you're putting a Fall capsule wardrobe together, consider adding orange tones as a muted but still pop of color.
Being pregnant during the Fall, I run the risk of looking like a pumpkin no matter what color I'm wearing but, you know, just about everyone loves pumpkins. 😉 However, the goal of these inspo outfits is to make you not feel like a pumpkin while wearing orange.
LOOK 1: Full set
Sometimes you just gotta go all out. If you can find a great-fitting and comfy set, try it in a burnt orange. Add this to your thrift wish list- sets have become a big thing and your chances of finding one may be higher than you think!
LOOK 2: Lace
I love the texture that lace brings to an outfit, especially in the cooler months. Add faux leather pants and flats for an effortless pumpkin spice look.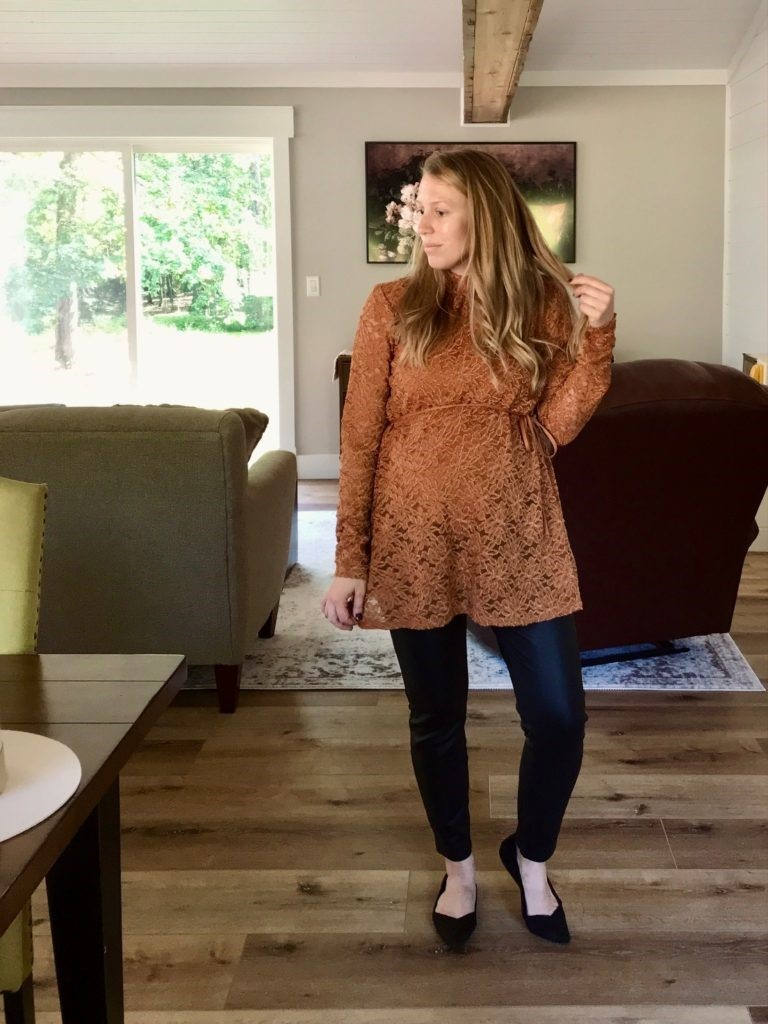 LOOK 3: Borrow from the guys
Oversized shackets and tops are definitely still in style this year, so challenge yourself to check out the men's button-down shirts at Goodwill and you might just score the vintage shacket of a lifetime!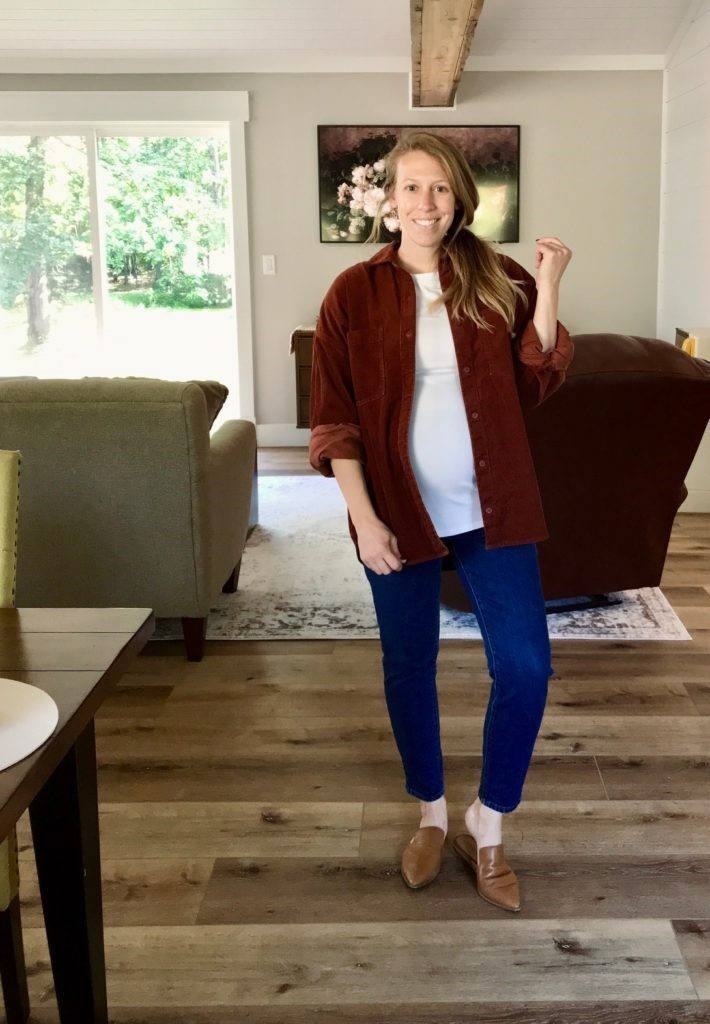 Happy Fall Y'all! Happy Thrifting!
XOXO ~ Taylor