It might be lame to open another blog post with "Happy Spring", but friends, it's still spring! Not too much of that fake spring stuff we get in NE Ohio this time of year, which is EXCEPTIONAL!
And with an official and actual change of seasons, I've been switching over my wardrobe: putting away winter coats, bulky sweaters and boots and getting out dresses, sandals and other fun, warmer weather items.
As part of this seasonal wardrobe shift, I (Abby) thought it'd be fun to re-create something from my youth: Floral Flip Flops! I had some flowers left over from last month's project, and got a pair of flip flops via the "Buy Nothing" group in my part of town, so it was an easy decision.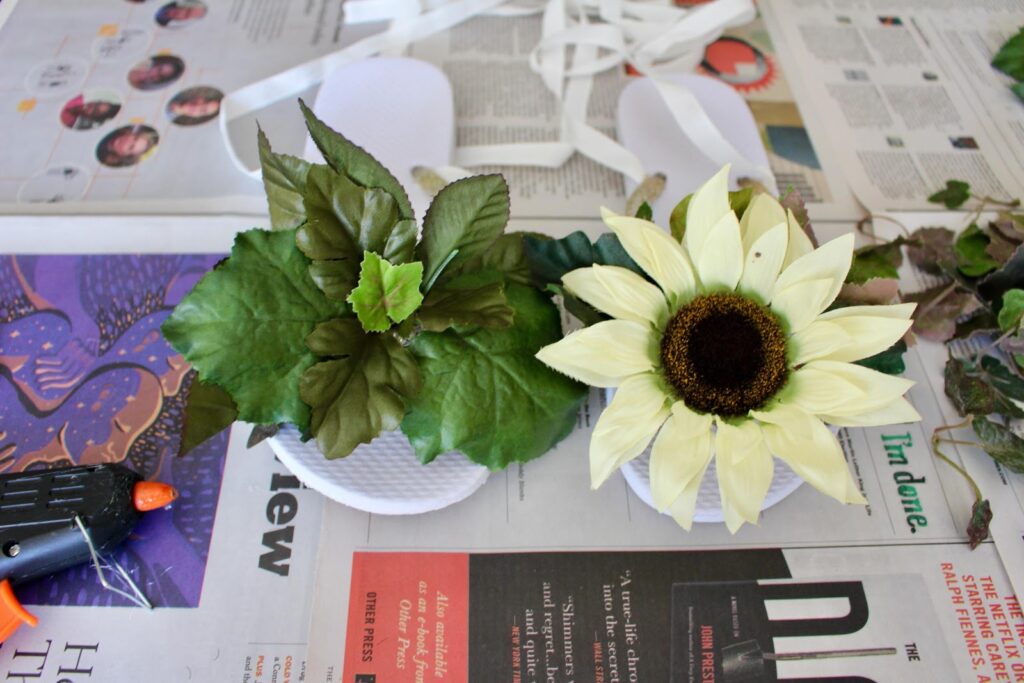 To create your own Floral Flip Flops, you'll need:
1. A pair of flip flops, or other sandals you want to embellish
2. Hot Glue and glue gun
3. Fake Flowers – these were leftover from the ones bought at my local Goodwill
4. Ribbon (optional)
5. Scissors, scrap fabric and/or sand paper (optional)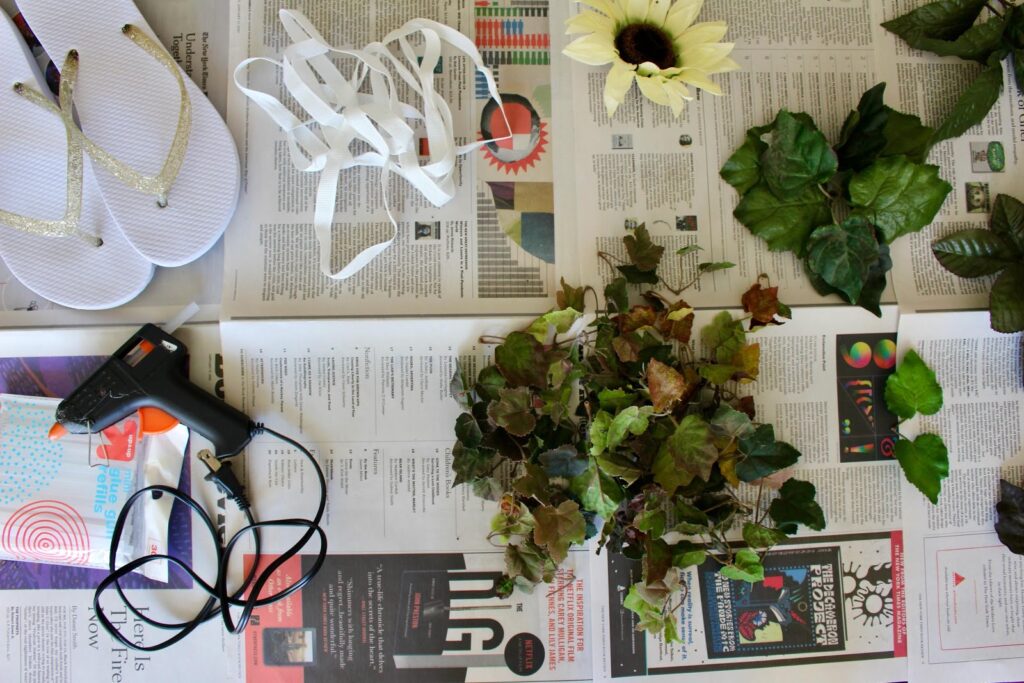 Start by deciding what you want to decorate your flip flops with. I chose a single flower and some greenery for an asymmetrical look, as well as some ribbon for a lace-up effect.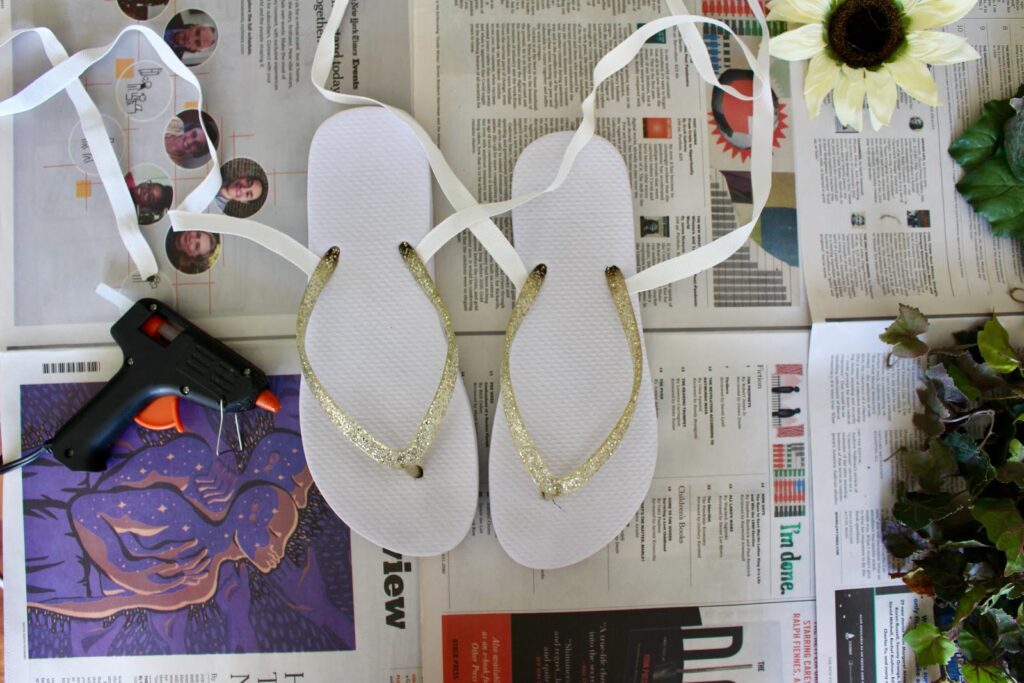 Then, it's just a matter of laying out your decorations and hot glueing them to your flip flops. I was baffled when my hot glue was not sticking to the plastic on my flip flops' straps – it was this super smooth plastic, which probably would have held hot glue better if I'd roughed it up with some sand paper, but instead I ended up glueing my florals to a scrap piece of fabric, and then hot glueing that scrap of fabric to another scrap of fabric: one on top of the flip flop strap and one below.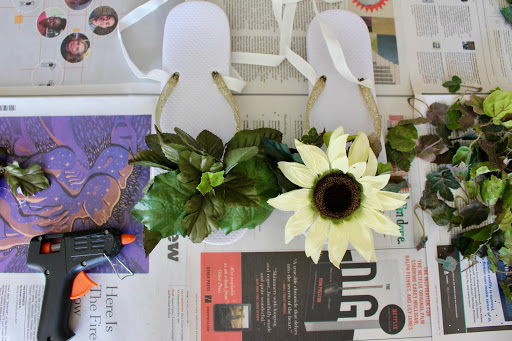 Et voilà! You are all set to style your new sandals up with whatever you want!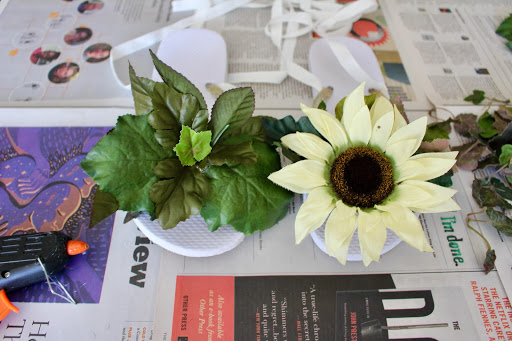 I pulled together a few outfits to showcase their versatility: one casual, one dressier and one was a suit!
Casual in a t-shirt, jeans and vintage kimono:
Dressier with two layered dresses and some fun earrings:
And with a suit!
What do you think? Will you make your own fancy, floral flip flops? If you do make your own, we'd love to see them! Share with us on social, @goodwillakron or @_abigaildrennen!
Happy crafting (and styling)!
_Abby