Hello fellow thrifters! Well, to sum up the last several weeks….
We had a baby! (5 weeks early) And we are adjusting to the parent life. It sure is wonderful, tiring, and a blessing.
This is our little Abner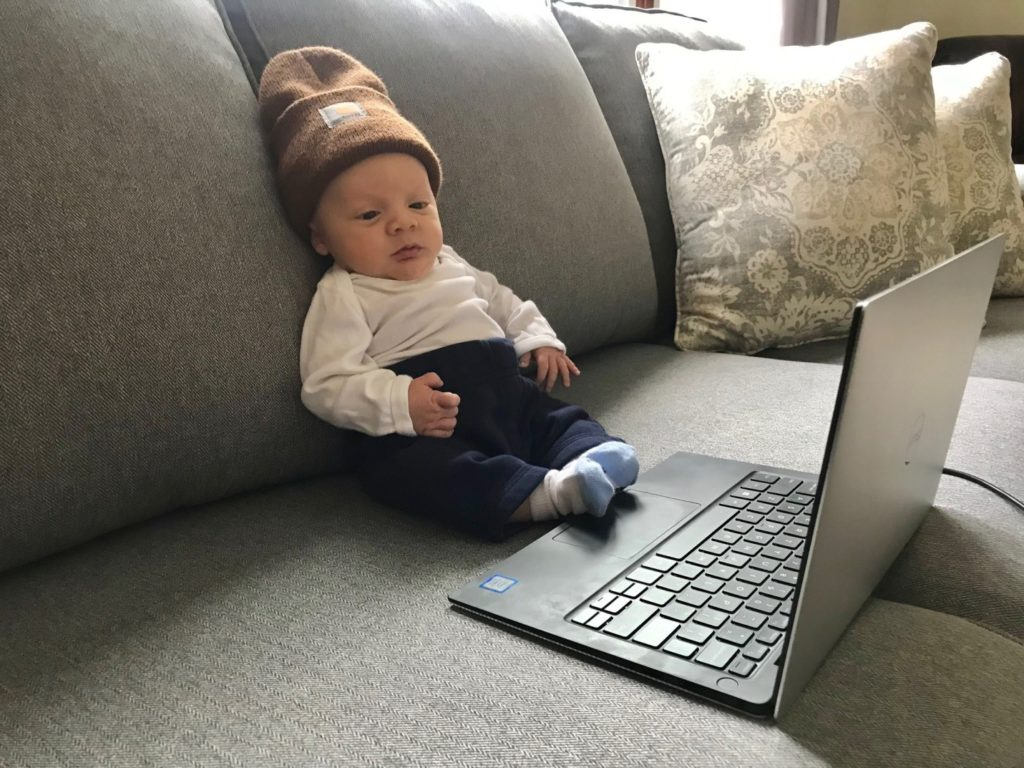 We are pretty obsessed with him 🙂 He helped me blog this post 😉
Anyways! Now that I've entered the mom life, thrifting definitely took a seat on the back burner, but I managed to make my way into Goodwill recently to try and find a few things. So here are my tips for thrifting as a mom with a tight schedule!
Give yourself a time limit. I gave myself 15 minutes.
Choose 2-3 sections you want to shop in. I was looking for some nursing friendly and flowy tops for fall/winter. I also wanted to take a gander in the housewares department because I feel like I never give it a fair chance. That meant 5 minutes each for the sweaters, dresses, and wares sections.
Learn to skim. It's like learning to do all the things with one hand (you learn pretty quick with a baby!) I was looking for TEXTURE. I didn't have specific things in mind- but I knew I would KNOW if it was something I wanted when I saw it. I also knew I wanted a few things that would go with the boots I already had in my closet.
I found some great things in just 15 minutes guys!
The "shacket" trend is huge right now so when I saw this acid washed denim piece with snap buttons I knew it would be perfect for layering and for nursing! I think my 2006 self would be super proud of my layering skills 🙂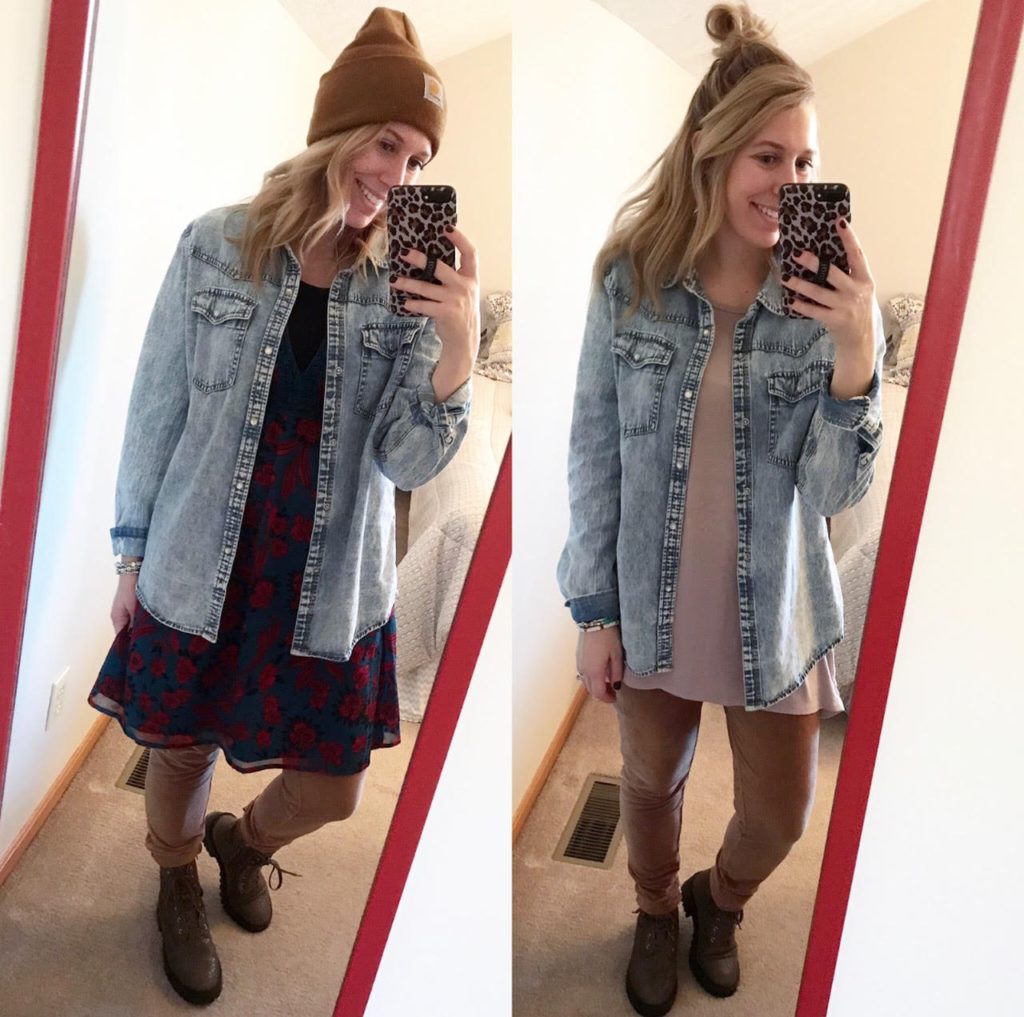 I also found this great Cabi brand sweater dress. The cowl neck and a-line shape is perfect for wearing around the house and still makes me feel put together, but I can wear it out too! I love the versatility (and the fact that is hides spit up!)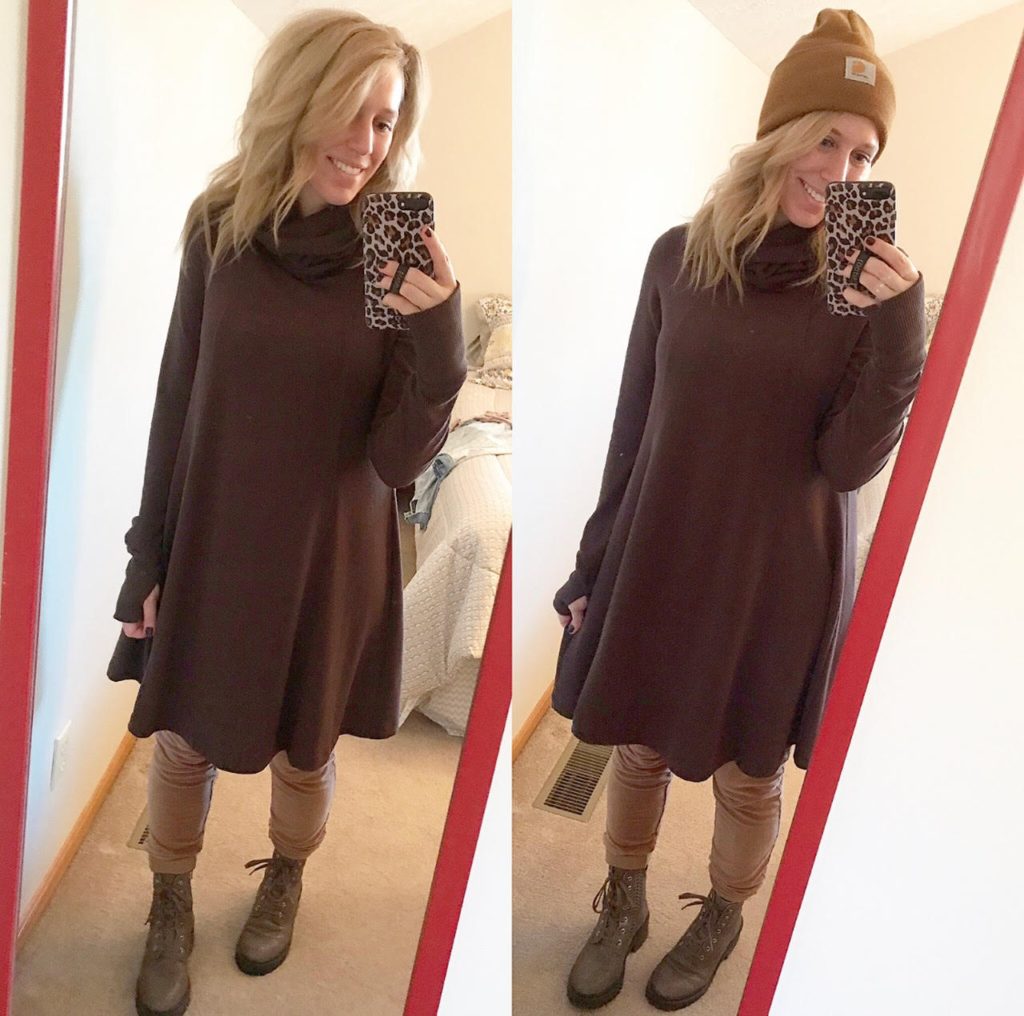 I also found this great poncho that doubles as a dress by wearing is backwards! How cool is that? And finally, I grabbed this fun floral Abercrombie & Fitch dress that can be layered with a half tee and truly worn year round!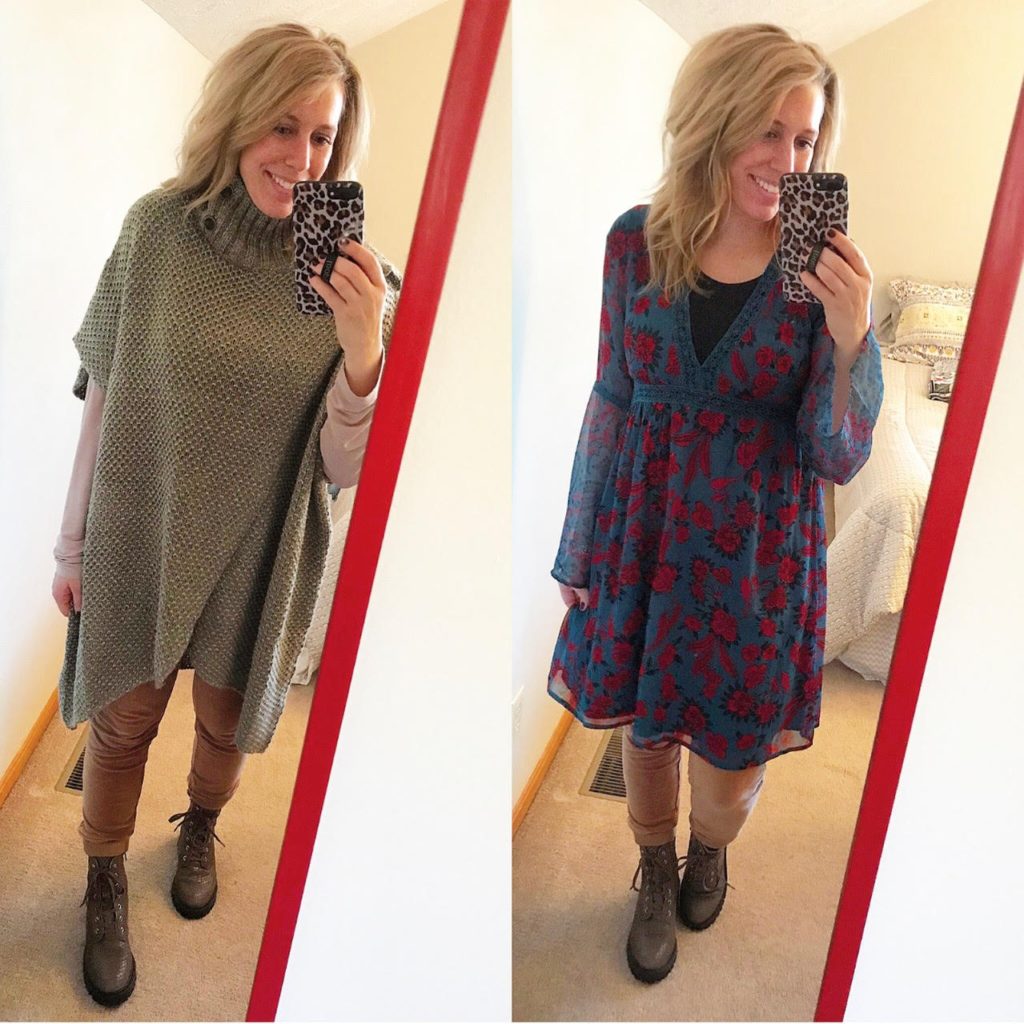 I even found this cute little crate for $2.50 ~ my grandma always says women love things to put things in… this describes my life to a tee…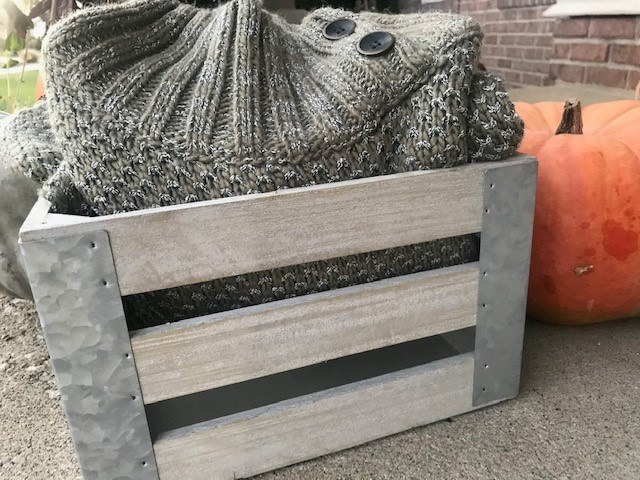 XOXO ~ Taylor