Hello there! Since it is bound to be a low-key immediate family only holiday season, I'm planning to dress comfy and cozy. But there is no reason that has to mean boring!

Customizing sweatshirts you already have or sweatshirts you find at Goodwill is a super quick, easy, and fun DIY project to add to your craft list! If you have some embroidery thread and a needle, you can easily add some pizazz to your crewneck sweatshirt!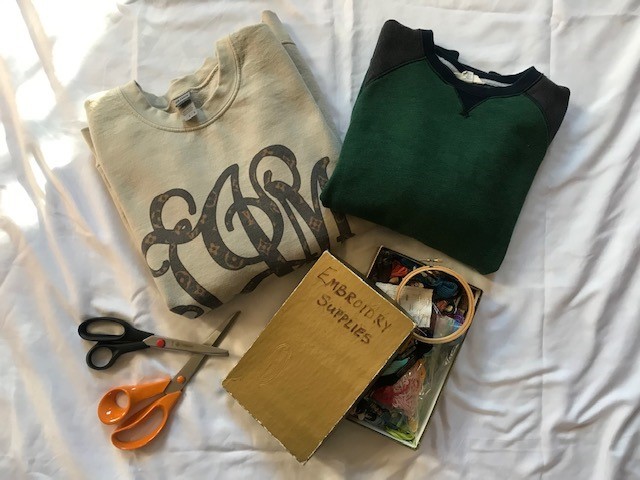 Use a hoop to secure the fabric. This will make your life much easier. I also recommend splitting the thread in half since it is very thick (about 6 strands, I used 3).
Another cool way to customize your sweatshirt is to cut the elastic off the bottom and distress the neckline. I recommend using an oversized sweatshirt for this DIY.

My advice for this would be to cut slowly – take your time so that the edge doesn't get jagged. Also, definitely use fabric scissors. I did a test cut underneath the elastic band.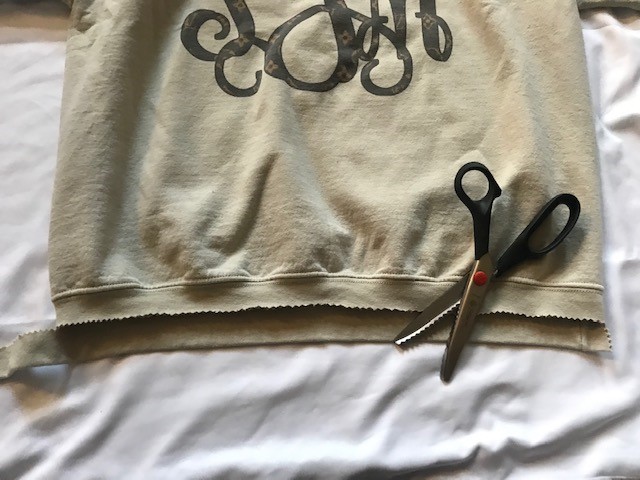 After washing the sweatshirt the bottom rolls up a little bit- retailers sell similar sweatshirts for $20+ dollars! Don't fall into the trap!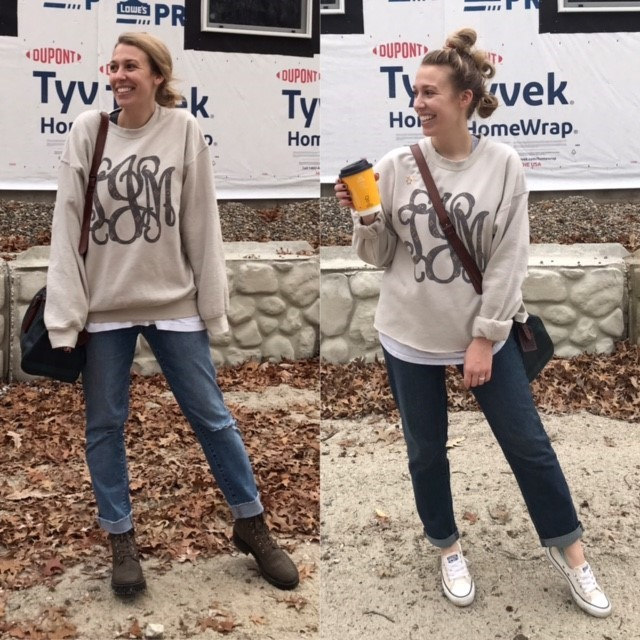 I snipped small triangles out of the neckline in a few spots and embroidered some stars over a spit-up stain 🙂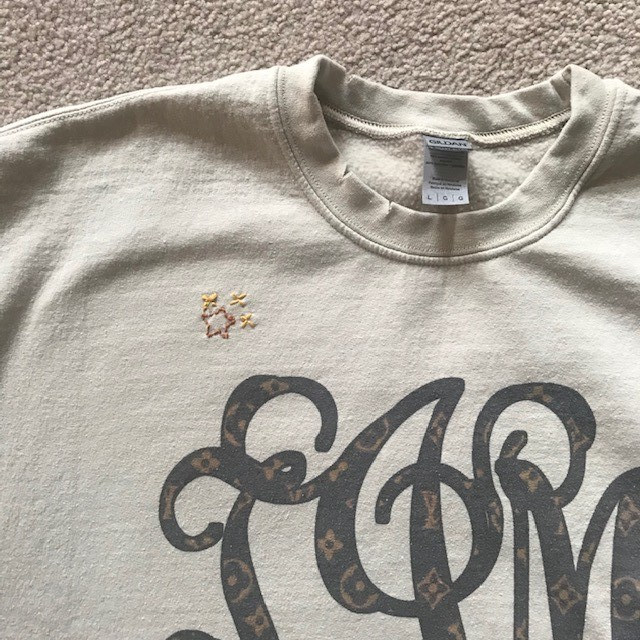 In February, I thrifted some matching gray crewneck sweatshirts and made Jake and I matching Valentine's shirts using the iron on paper, rather than spend $40 on something from Amazon, this project cost me only $15!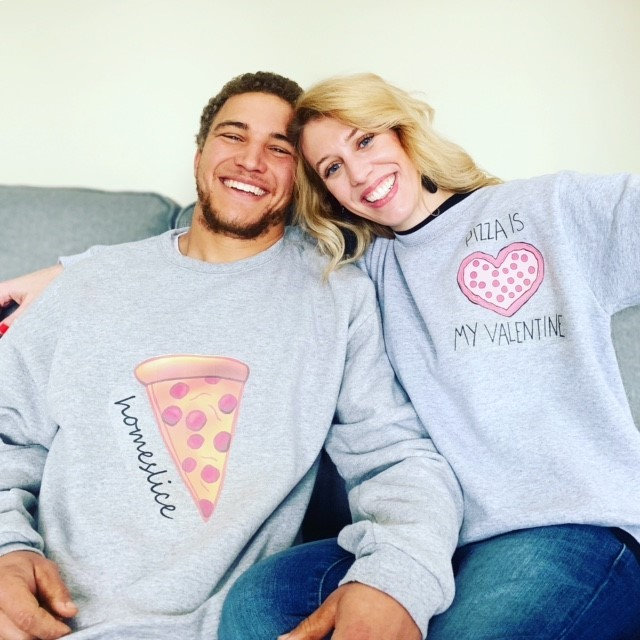 Have fun DIY-ing your crewnecks and happy holidays!

XOXO ~ Taylor