I've been getting back into sewing. It brings me a lot of joy and satisfaction. I feel super empowered when I can just fix up a dress with a couple of nips and tucks or re-hem a pair of pants in a few minutes with my machine.
So I took on a little bigger project recently. I saw this super cute denim vest on Amazon but rather than paying $25+ dollars for something I probably wouldn't wear all the time, I grabbed an oversized denim frock I had thrifted a year or so ago that I NEVER wear because it just didn't fit right. REPURPOSE TIME!
Inspo from Sisters Guide to Style: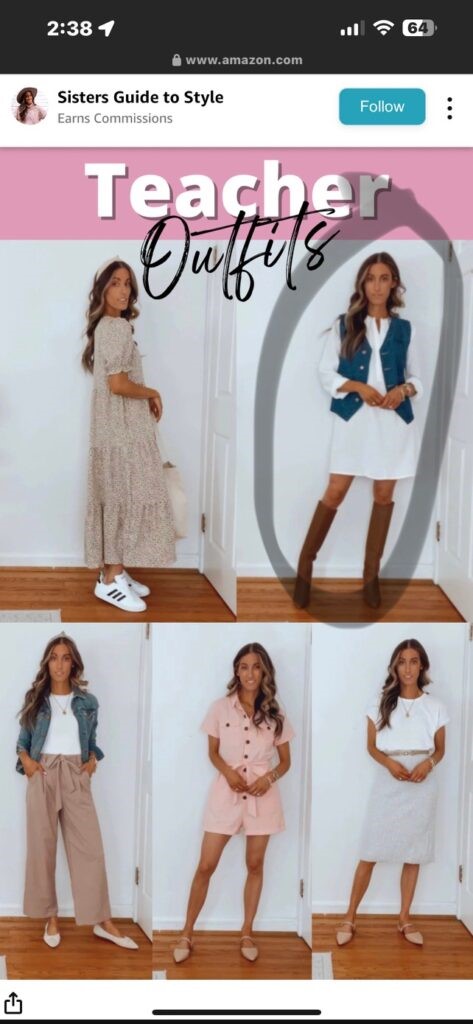 My mom had a vest pattern that I used as a guide for the arm holes and front cuts. The rest of it was me just winging it if I'm being honest. If you try this at home, I recommend using something that is already your correct size. The challenge I ran into was that the jacket I transformed was too large, so I had to figure out how to make it look less macho once I had cut the sleeves off.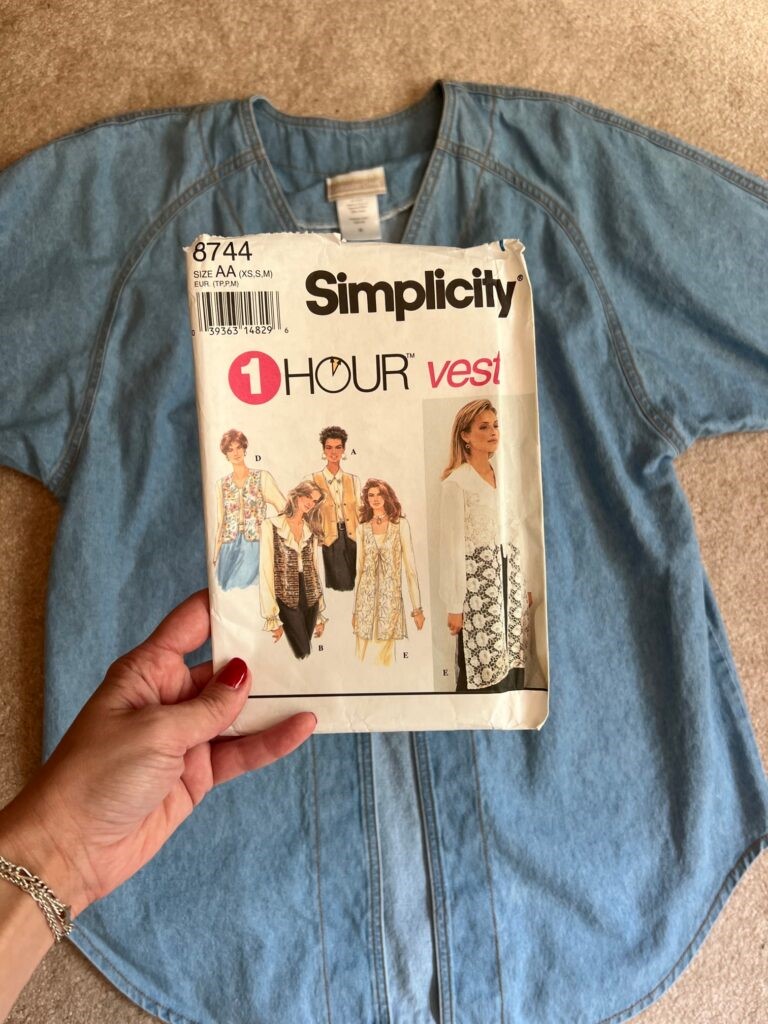 Items needed:
sewing machine
matching thread
iron (for steaming the hems before sewing- trust me it's a lifesaver)
fabric scissors and chalk
measuring tape
pattern or a similar style vest for reference as a pattern
heavy duty denim needle for sewing machine
thrifted jacket!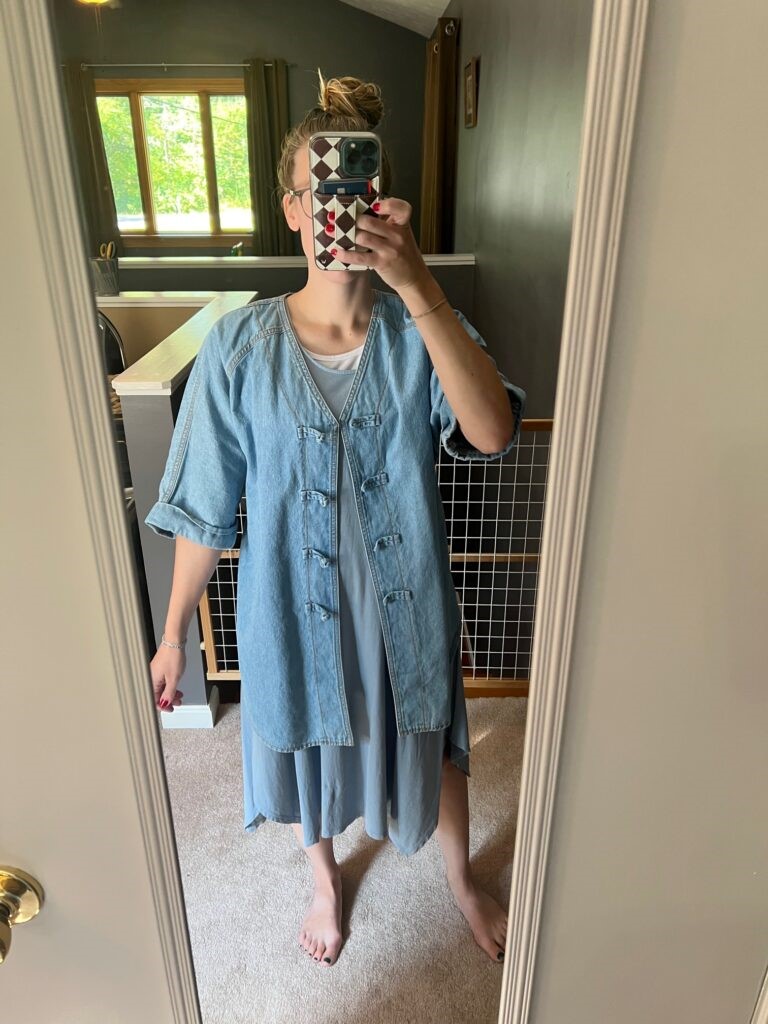 I used the pattern as a loose guide to wear I would cut the front and marked it out with a chalk pencil. Again, you could use a physical vest you have as a guide as well.
Use a measuring tape to make sure both sides are even. I've learned to measure 5 times and cut once.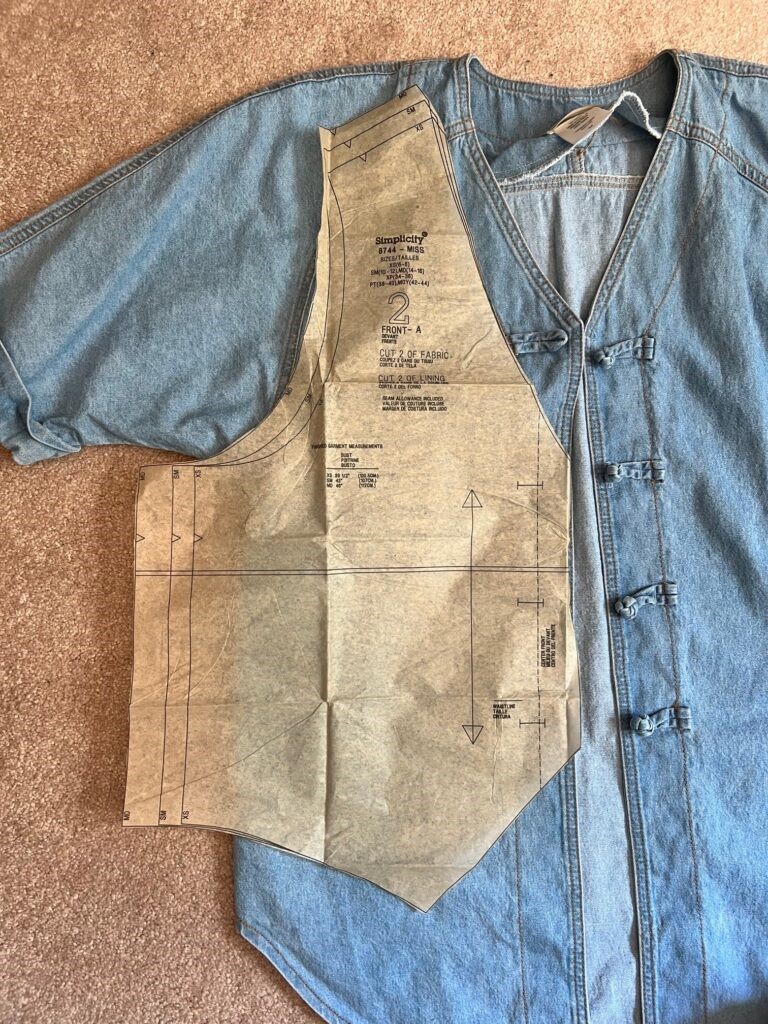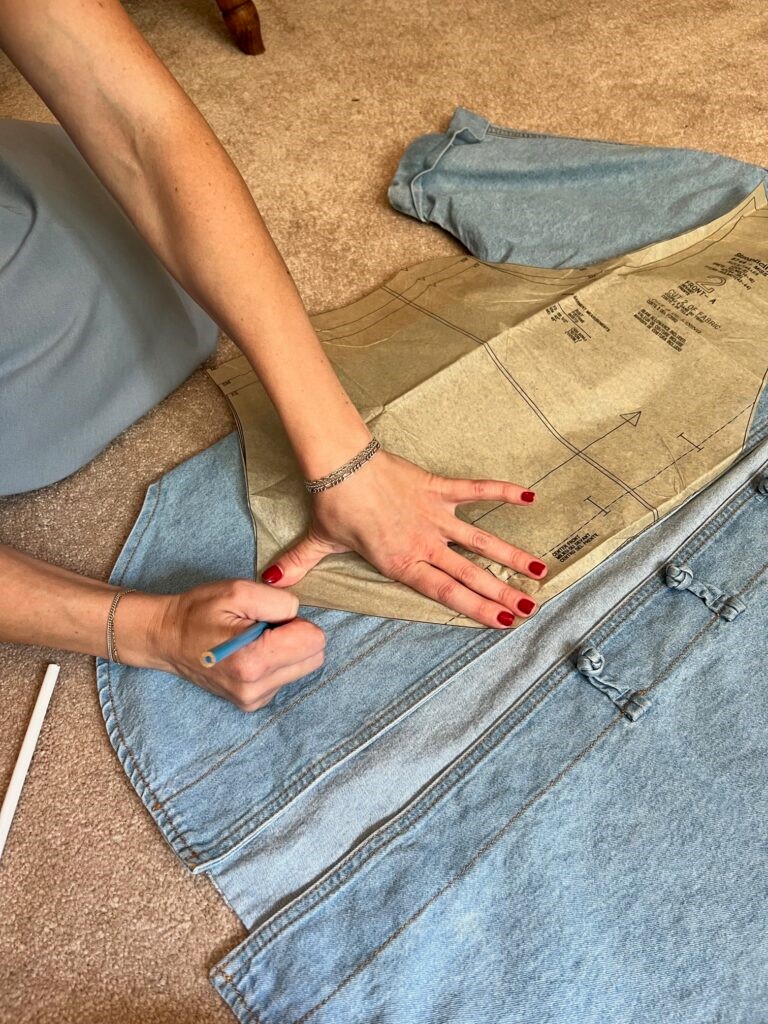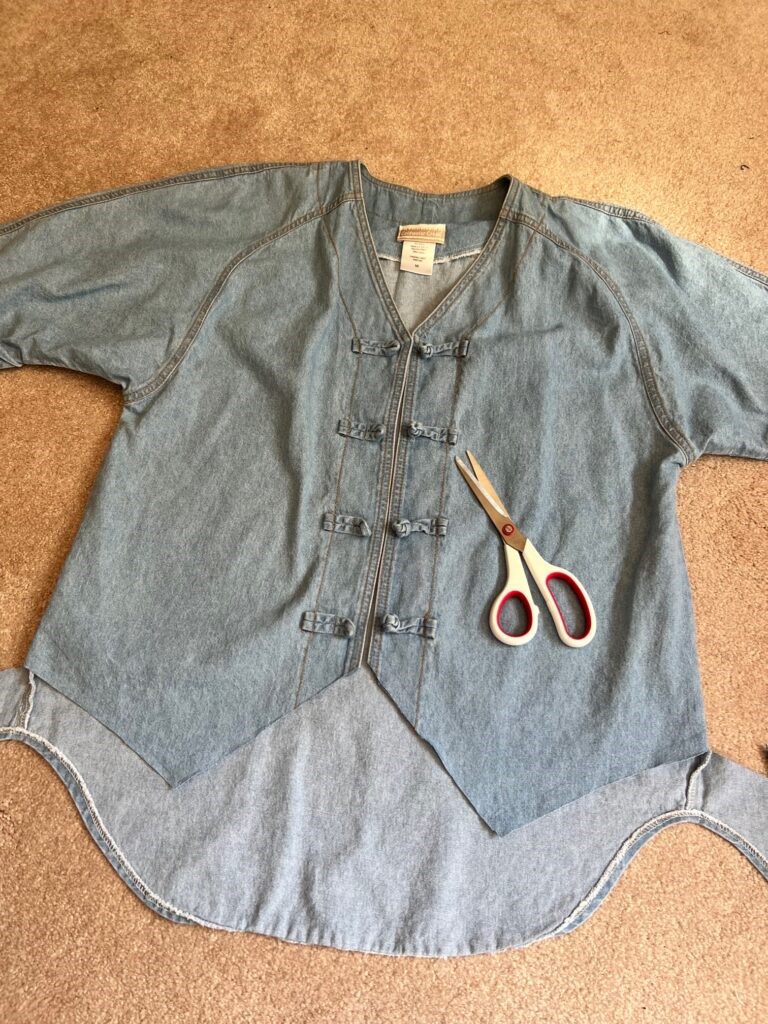 Slight DETOUR: I ended up ripping out the side seams on both sides and adjusting the front to make it smaller. I pinned where the new side seams would be.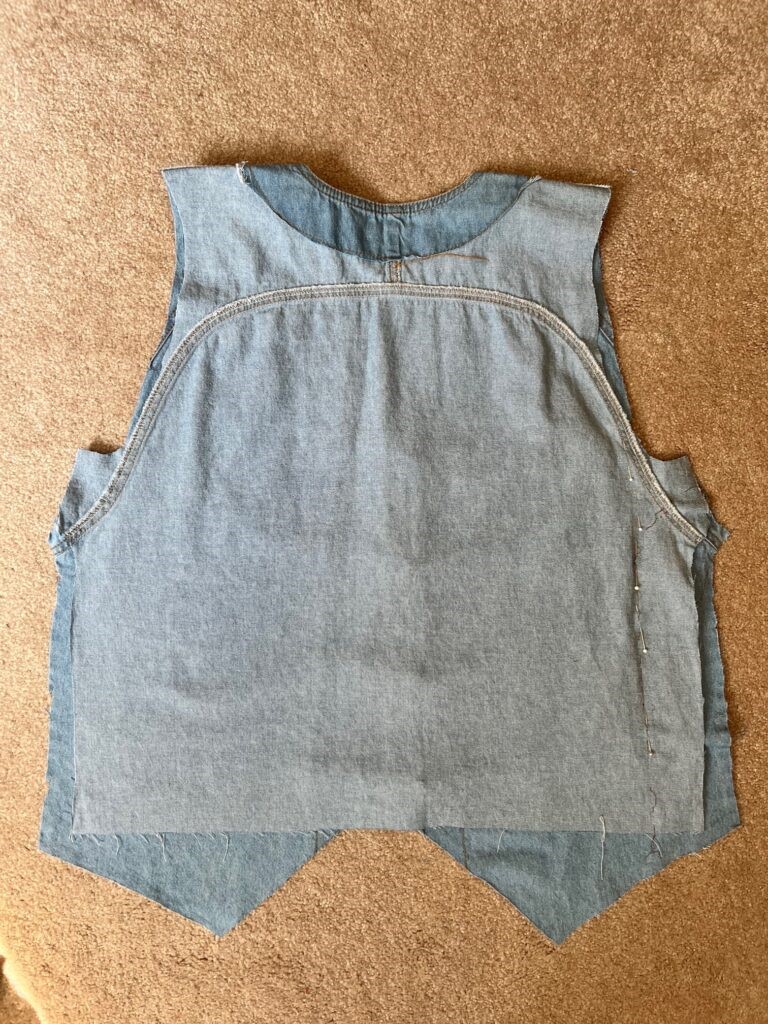 Once that was done, it was mostly ironing the hems and carefully top stitching the sleeves and bottom hem. Take your time here if you are a novice like me and use big stitches in case you need to rip them out 🙂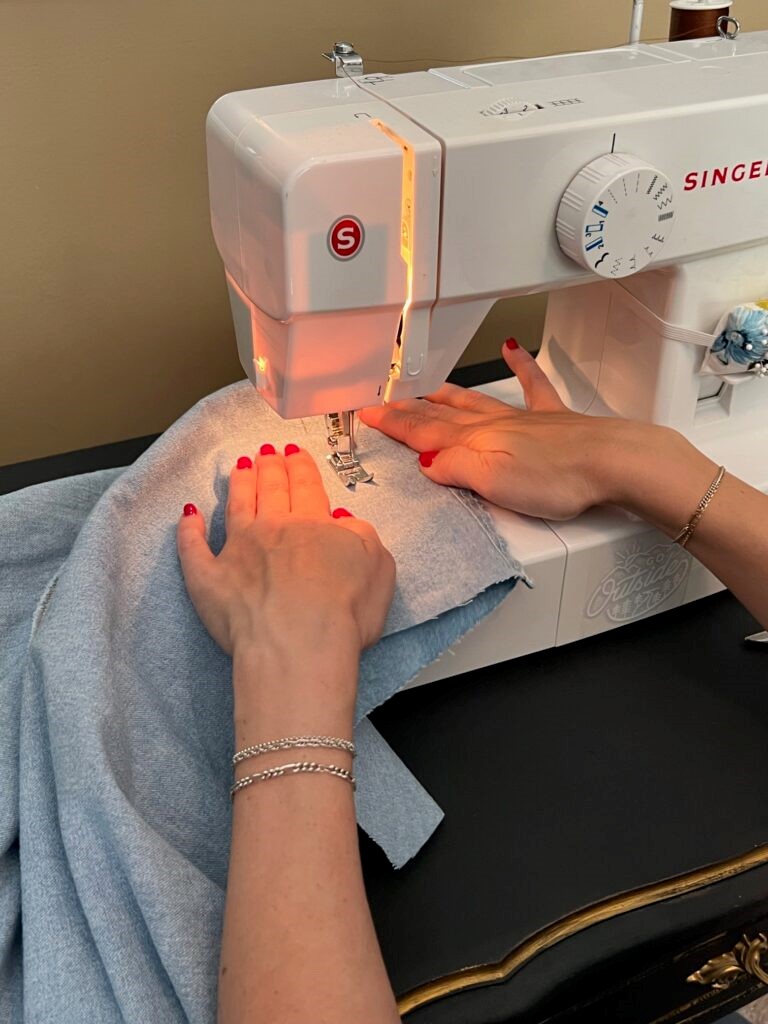 BEFORE: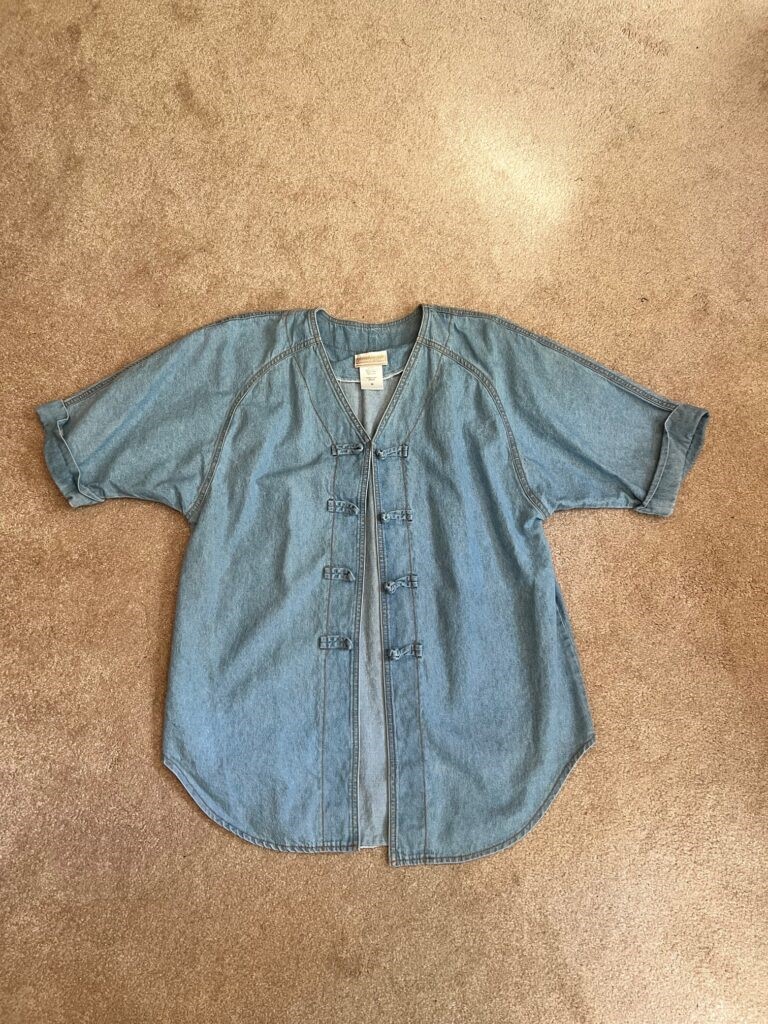 AFTER: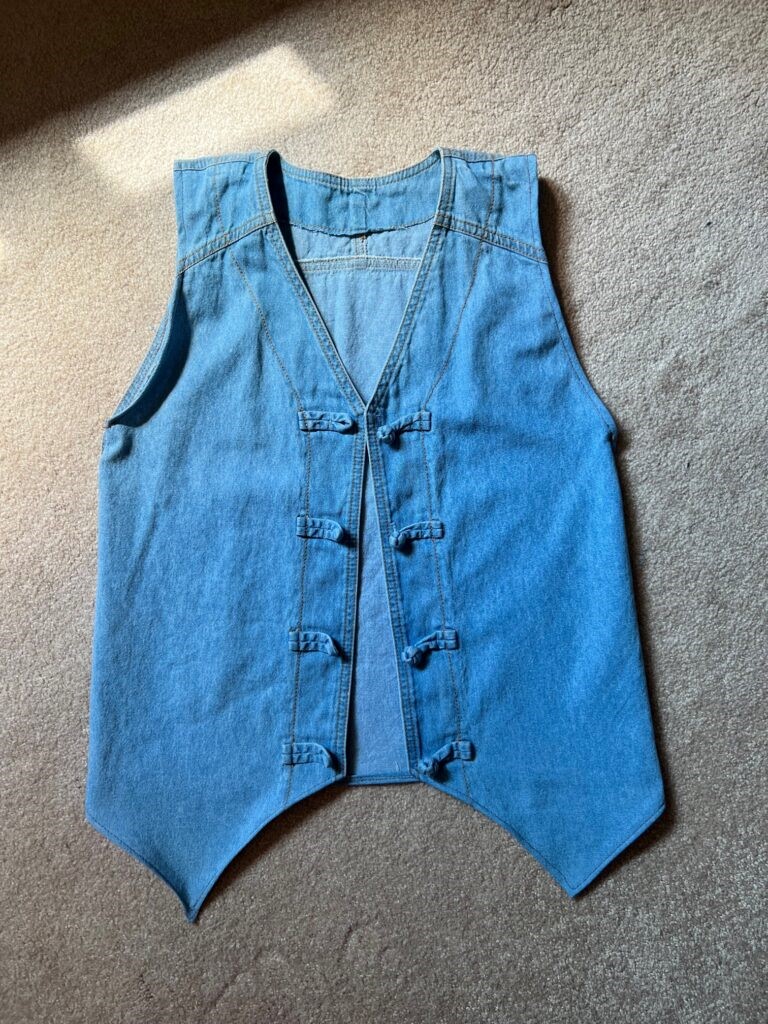 I think this is going to be a great piece for fall! Thrifting can be even MORE fun when you have a vision to transform the treasures you find! PS- patterns are a great thing to thrift too!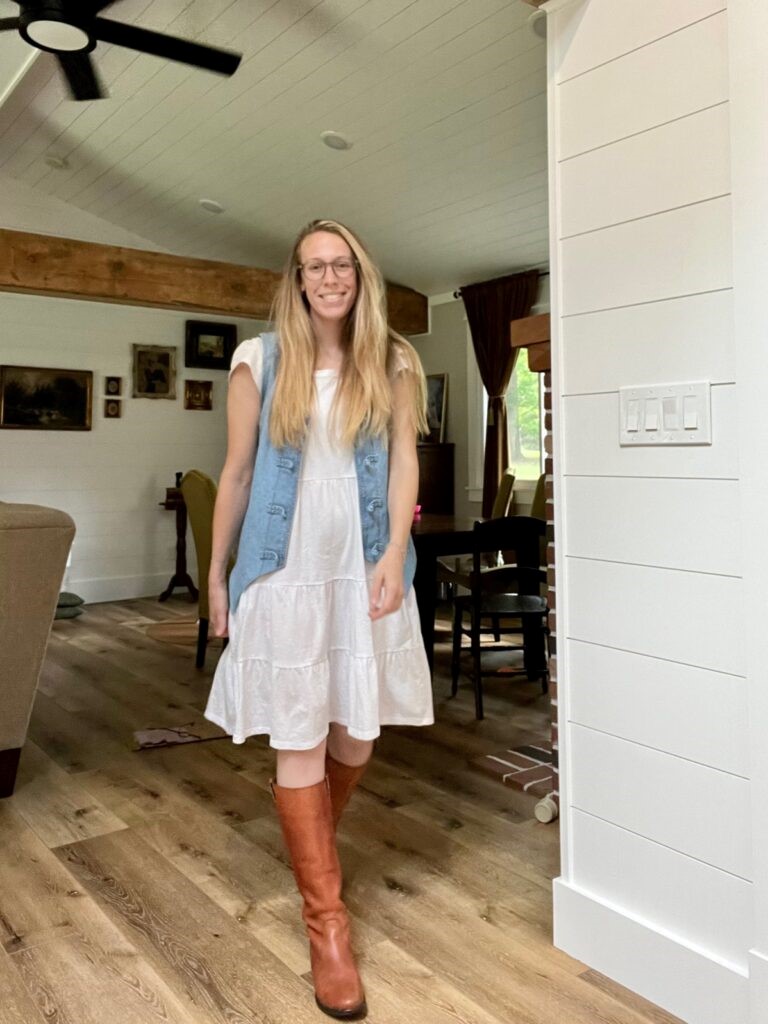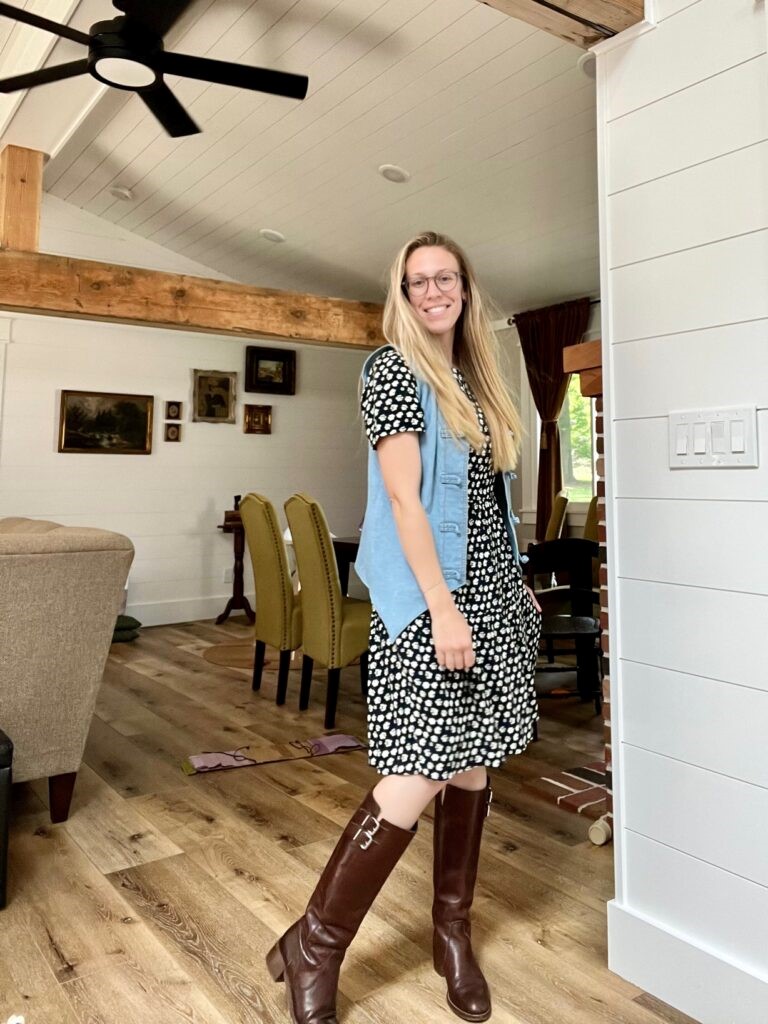 Happy repurposing!
XOXO ~ Taylor