Feels like we are gearing up for another long winter at home, so I've taken to checking off projects on my list that have been taking up space in our home. I mentioned in my Floral Letter Wall Hanging post that I've been meaning to make a pennant banner for my youngest (similar to his brother's) using gift bags from his "sprinkle", so thought I'd share the quick and easy how-to with you all today!
Abby here again, and for this month's post, we're making a pennant banner! This craft combines a few of my favorite things: giving something another life, reducing our contributions to landfills and bringing fun and life to a kiddo's room (or really any room). If you are like me, you probably have a stock-pile of gift bags at home that you're either saving to re-use for gift wrap or maybe a project. I don't know that gift bags are a popular donated item at your local Goodwill, but definitely check yours out if you don't have a stockpile at your house. If gift bags aren't your thing, look out for other paper substitutes: magazines, books, posters, etc. when shopping.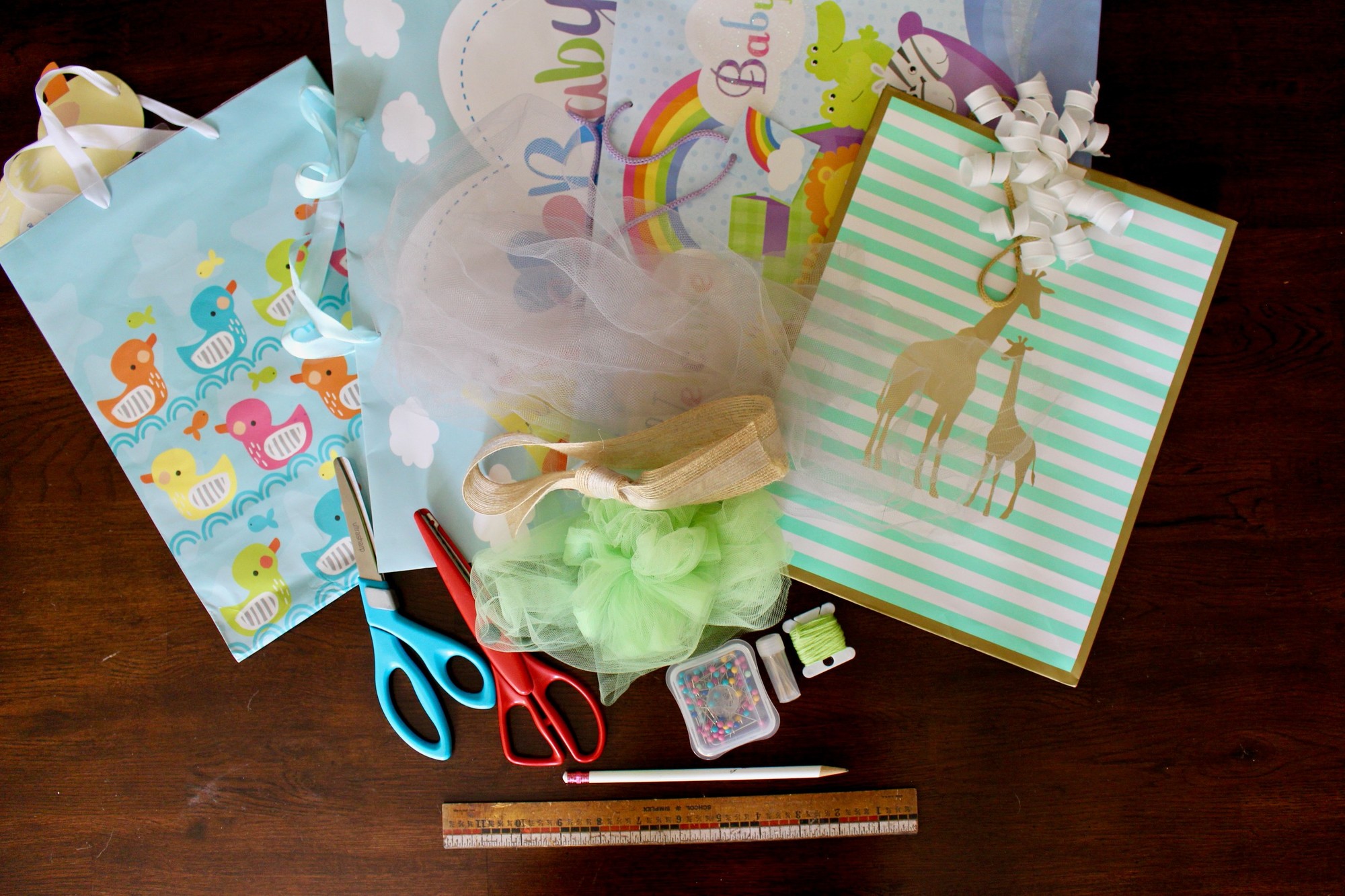 To create your own pennant banner, you'll need:
1. Several gift bags, pages from a magazine, pages from a book, or scrap paper, etc
2. Ribbon (if you aren't using gift bags)
3. Scissors (I used fun jagged edge ones, but regular scissors work just as well)
4. Embroidery floss/thread, needle
5. Straight pins
6. Pencil and a ruler (if you want, def NOT a requirement)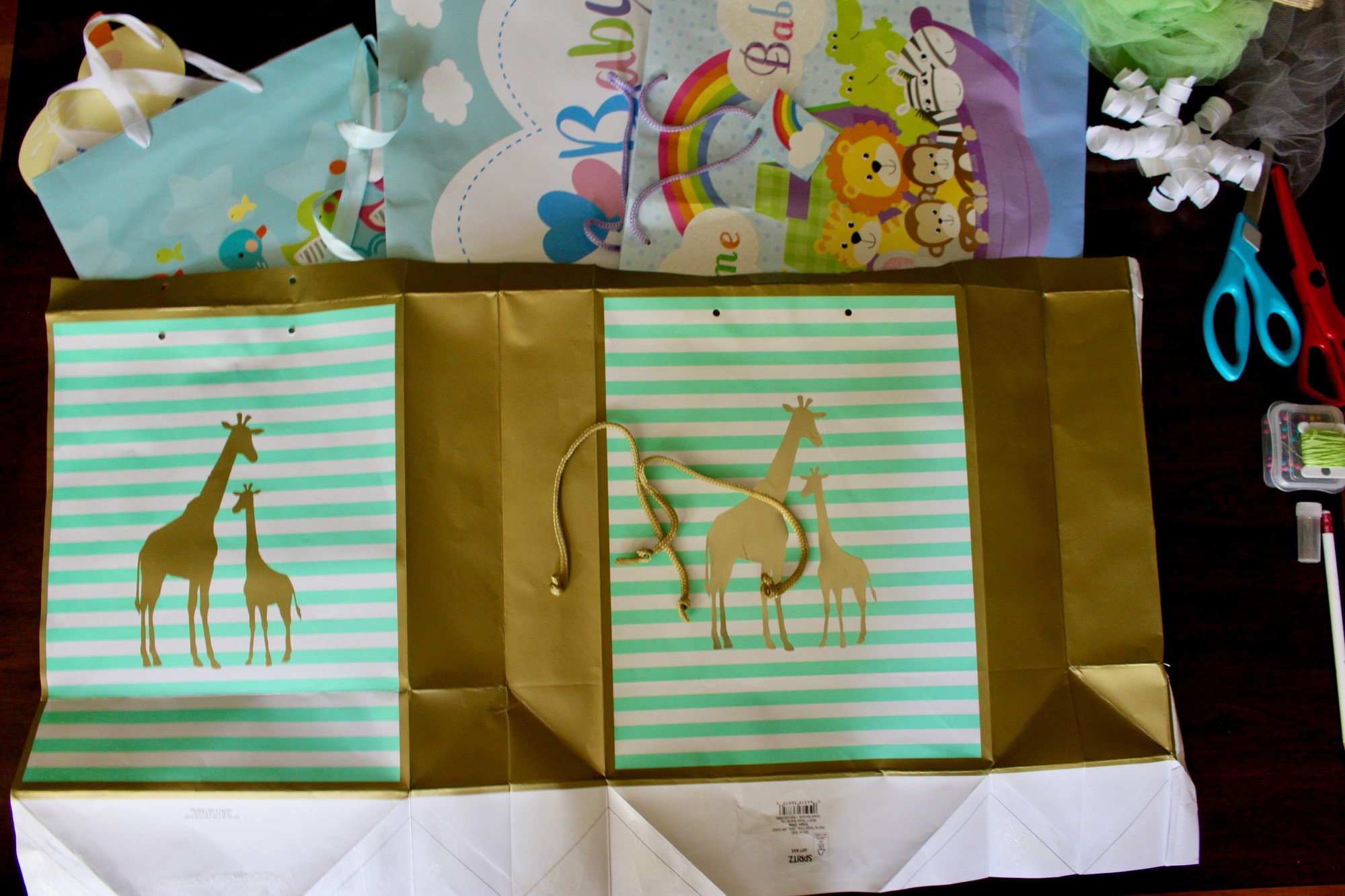 First things first, let's deconstruct our gift bags! Mine had been sitting long enough that they mostly just fell apart. You'll want to save the main bits of the gift bag and discard the less pretty pieces (i.e. the bottom of the bag). Then untie the ribbons, cords, extra bits that were the handles.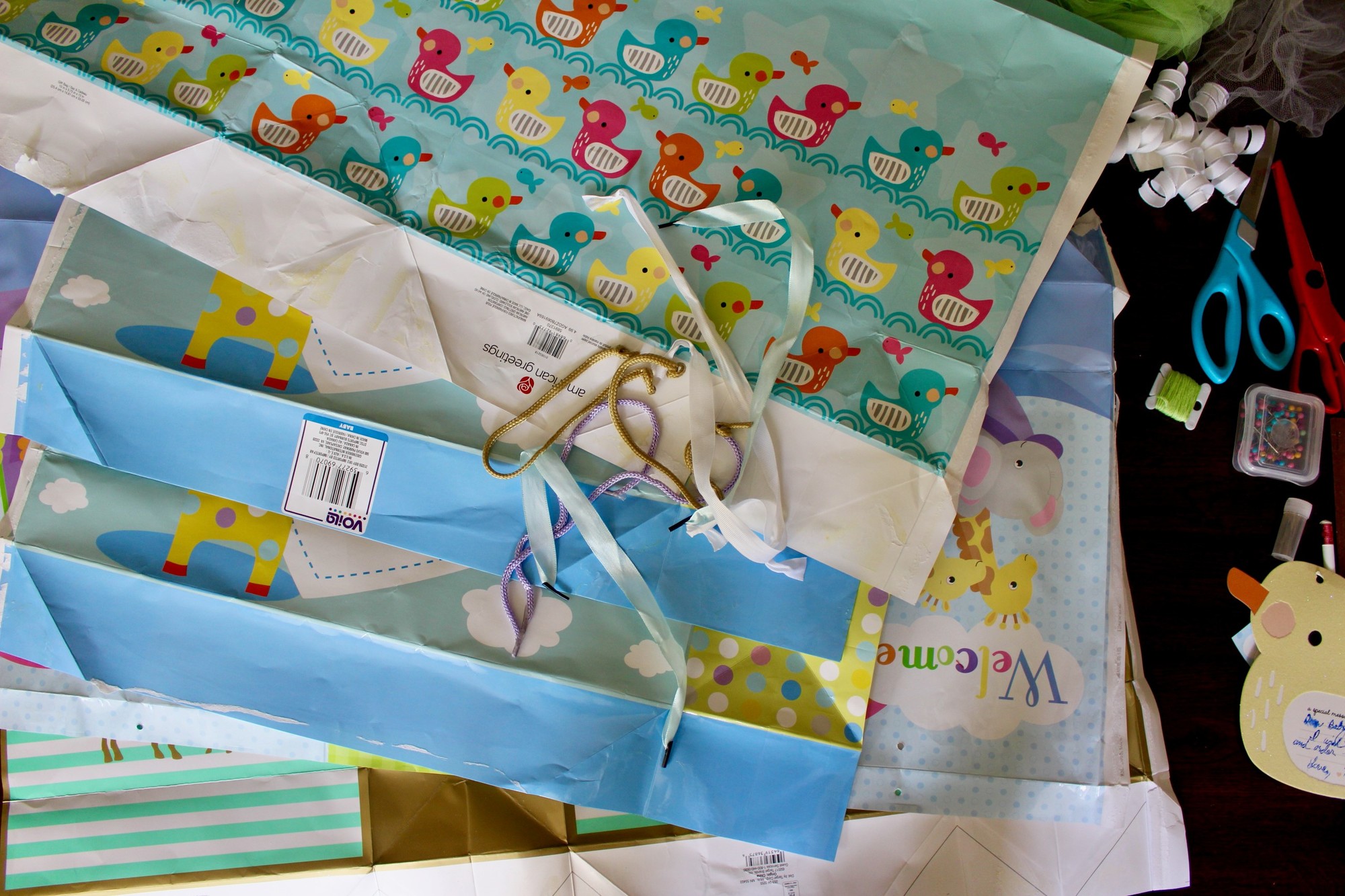 When your bags are all deconstructed, you'll have a nice pile of papers to chose from!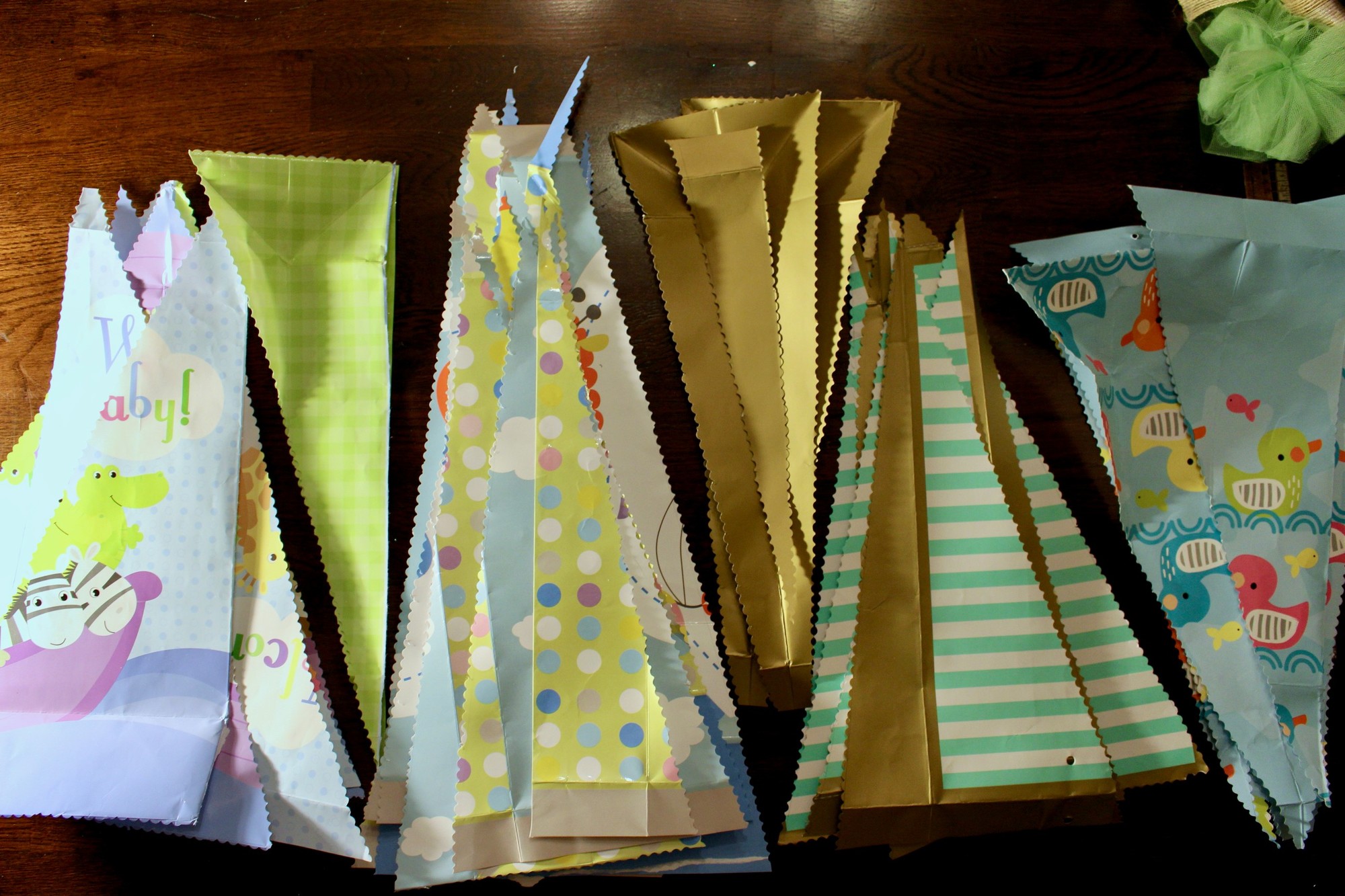 Next up: use your pencil and ruler to cut triangles out of your flat bags. They can be as perfect or as imperfect as you want. You all know me and my love of the imperfect, so bet you can guess which route I took 🙂 I sorted out my triangles into piles of the bags they came from to try and work through a pattern.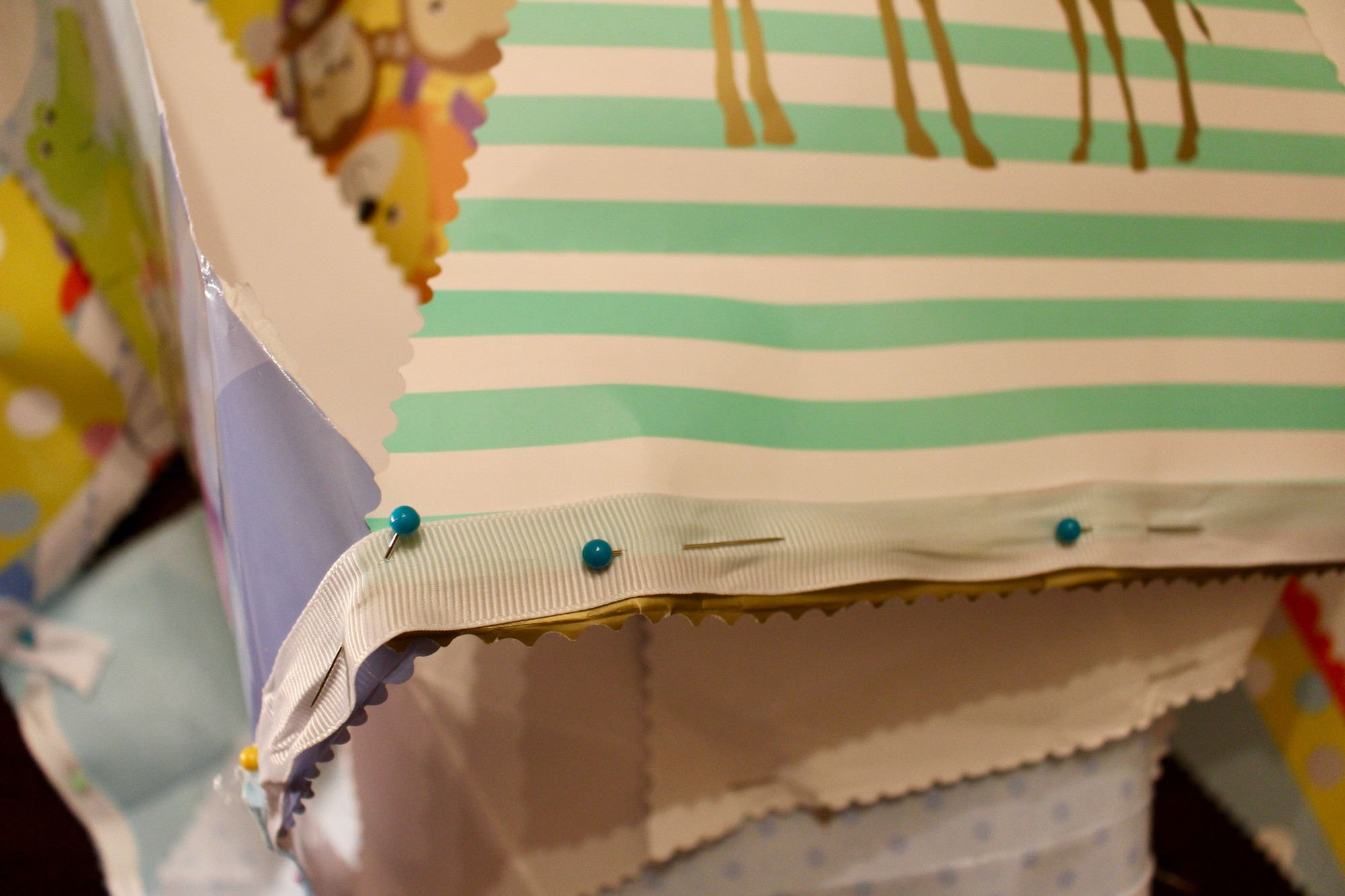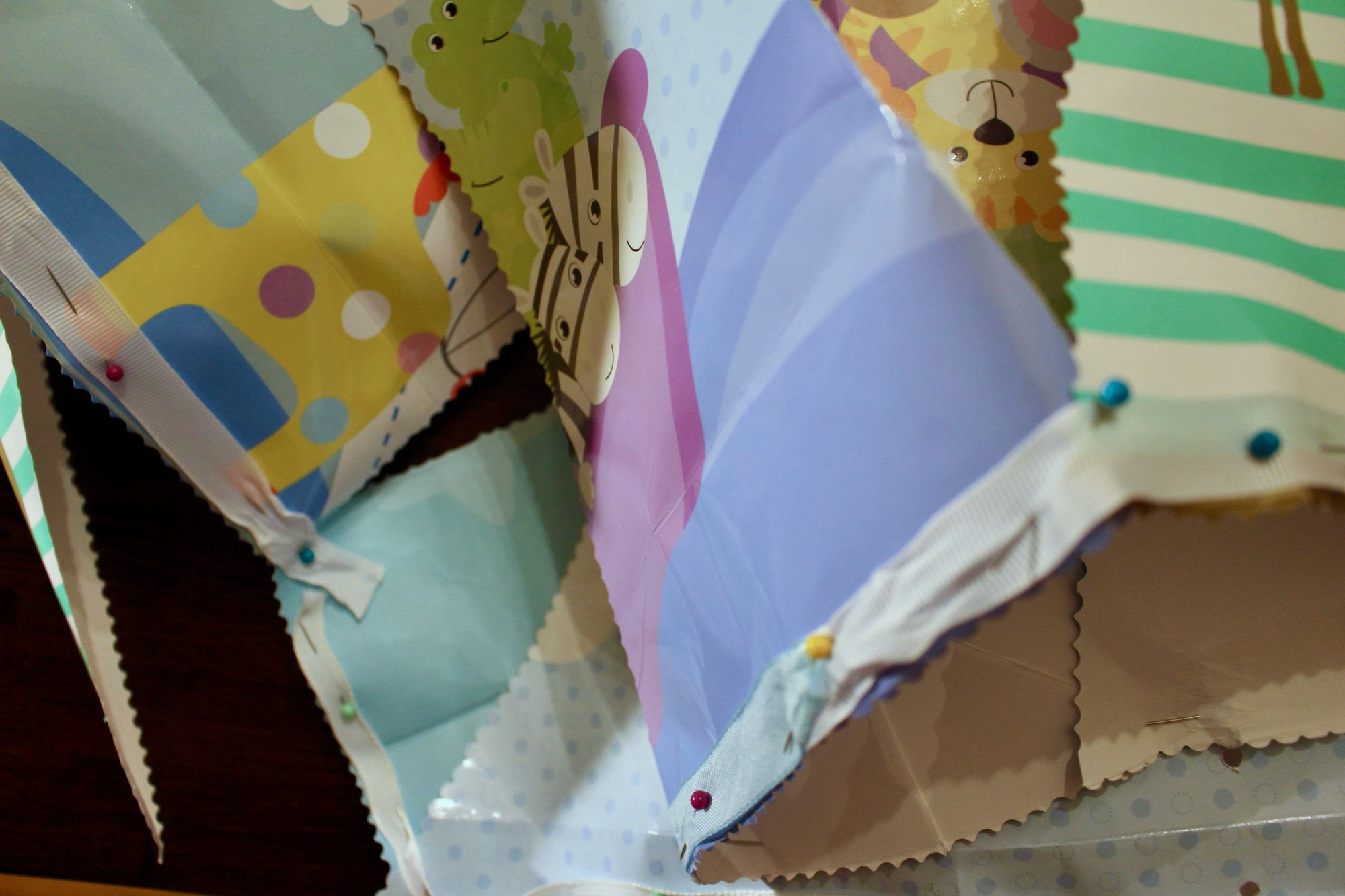 Once you've landed on a pattern, you'll line the triangles up next to each other. Overlap them with some ribbon from the old handles and use straight pins to pin them in place.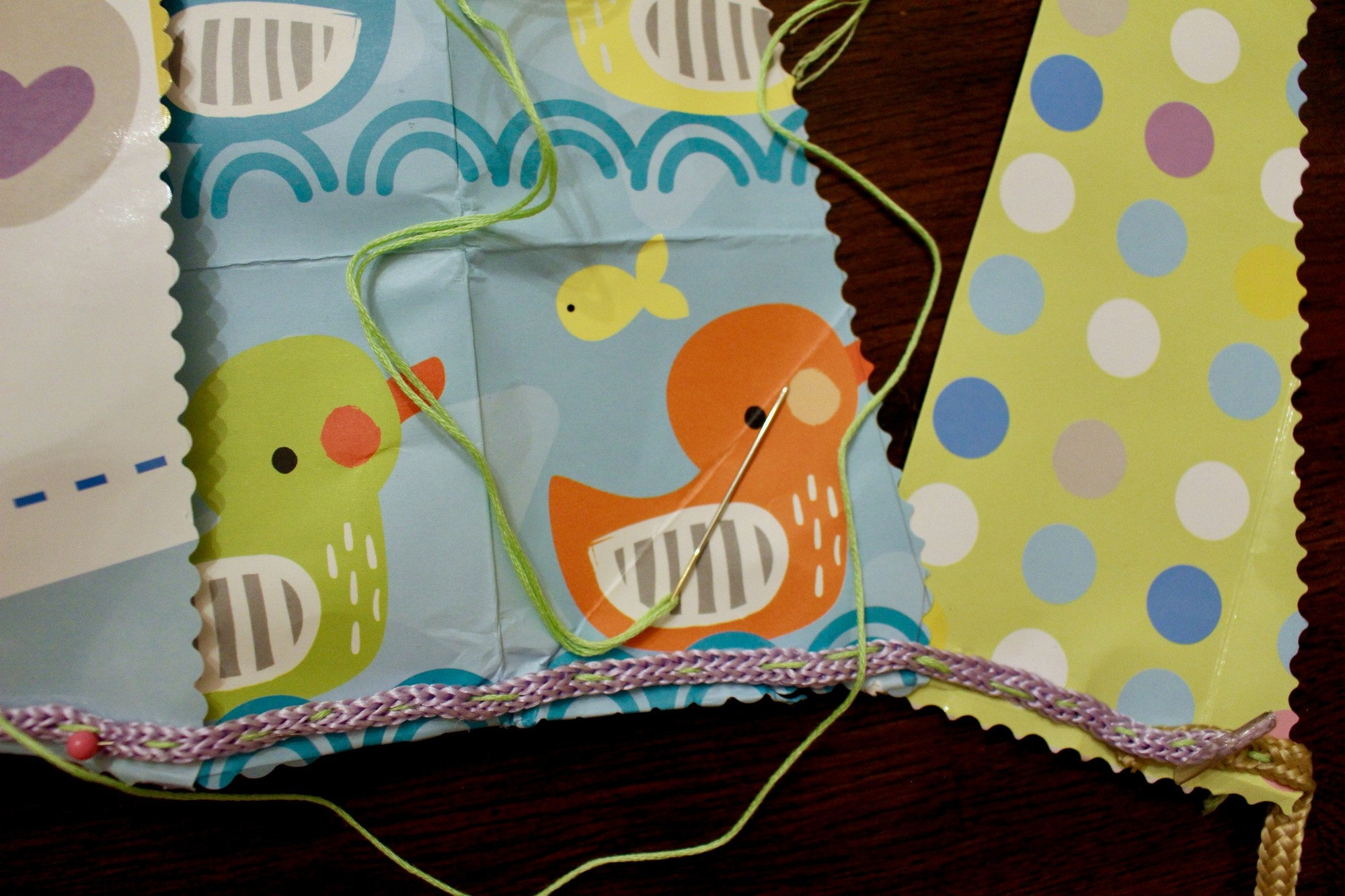 Then you'll do a simple running stitch (or bust out your sewing machine if you have one) and sew all your triangles together to make your banner (as long, or as short as you want).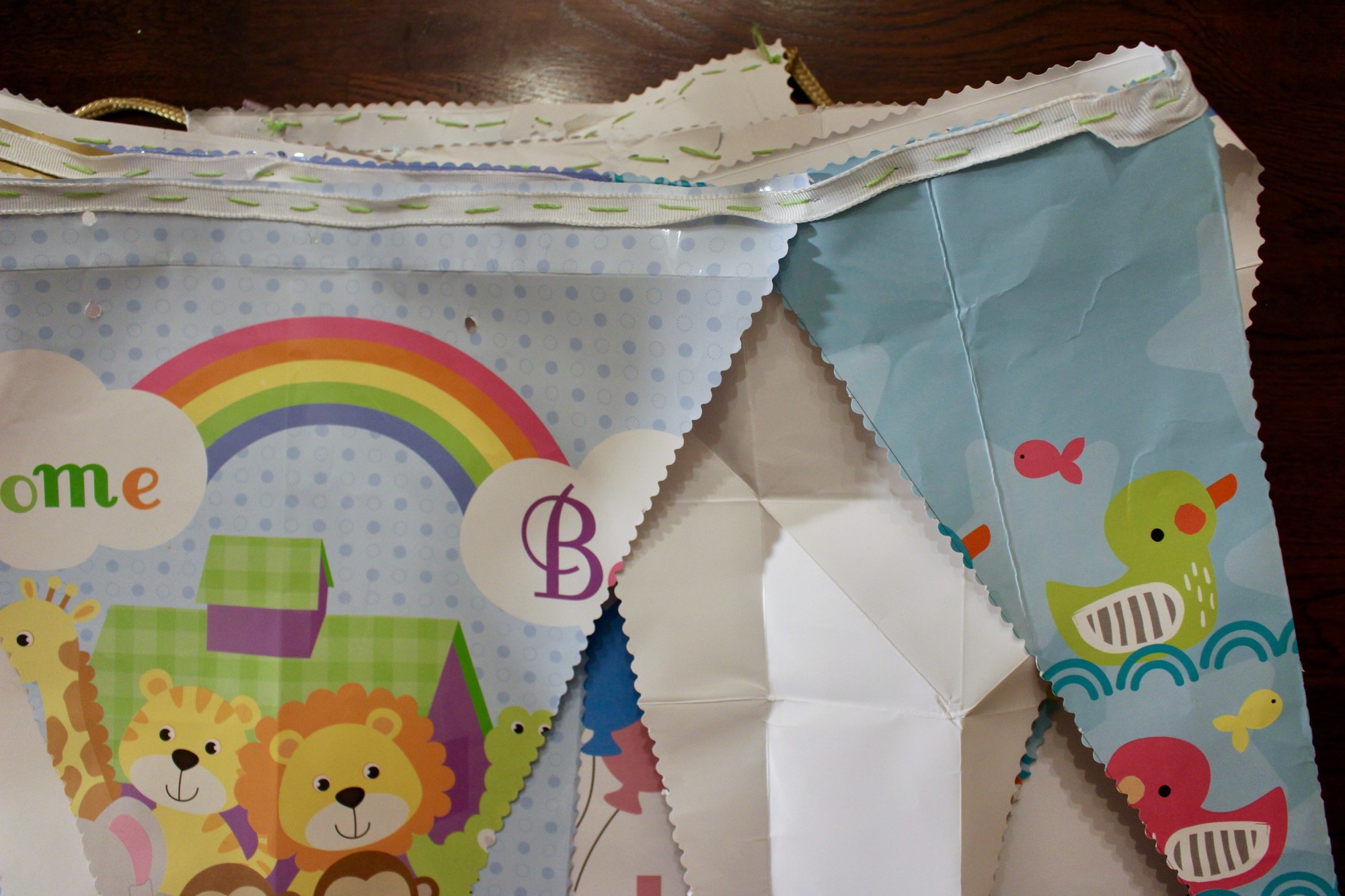 Ta-Dah!!!!!!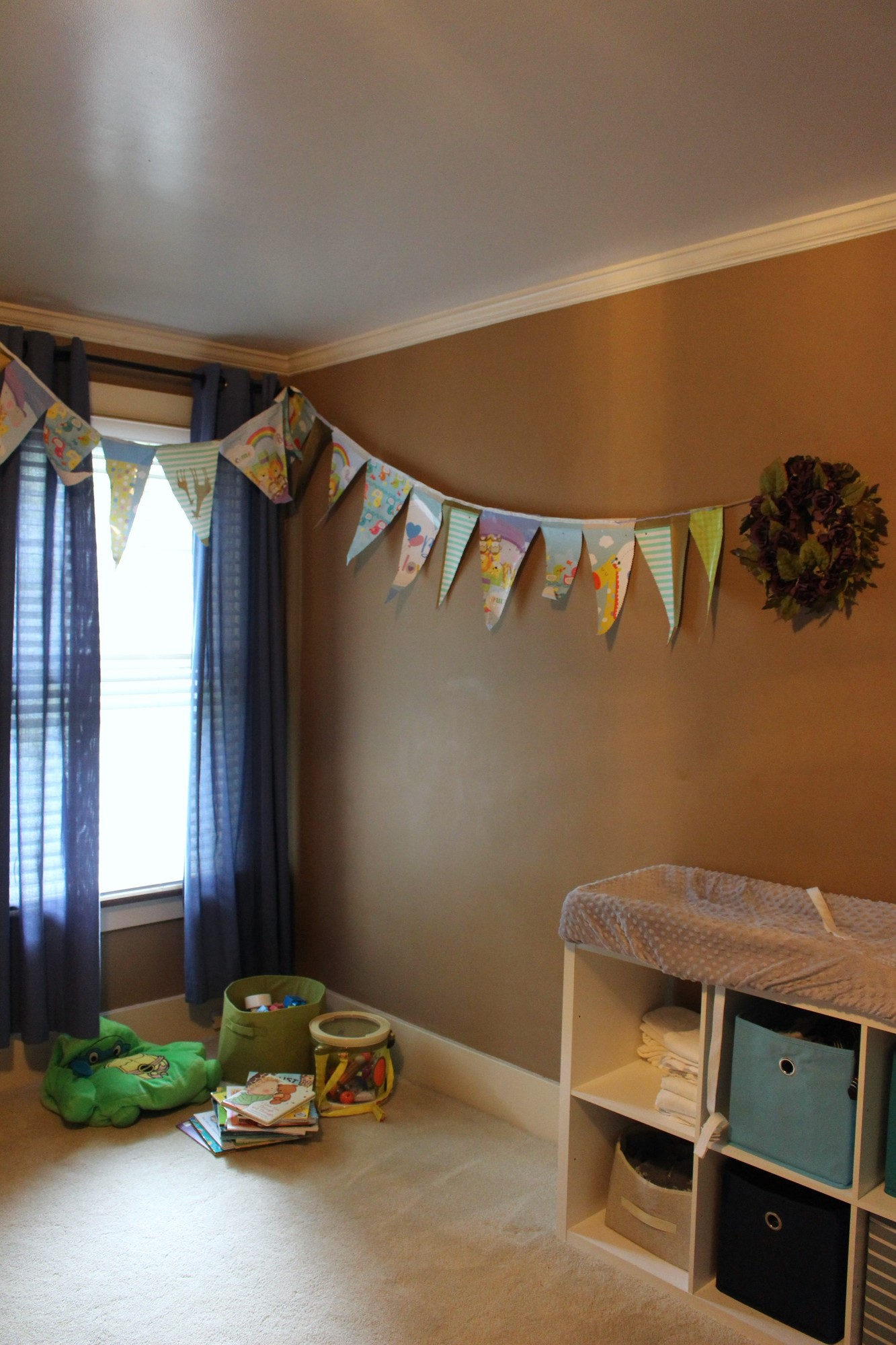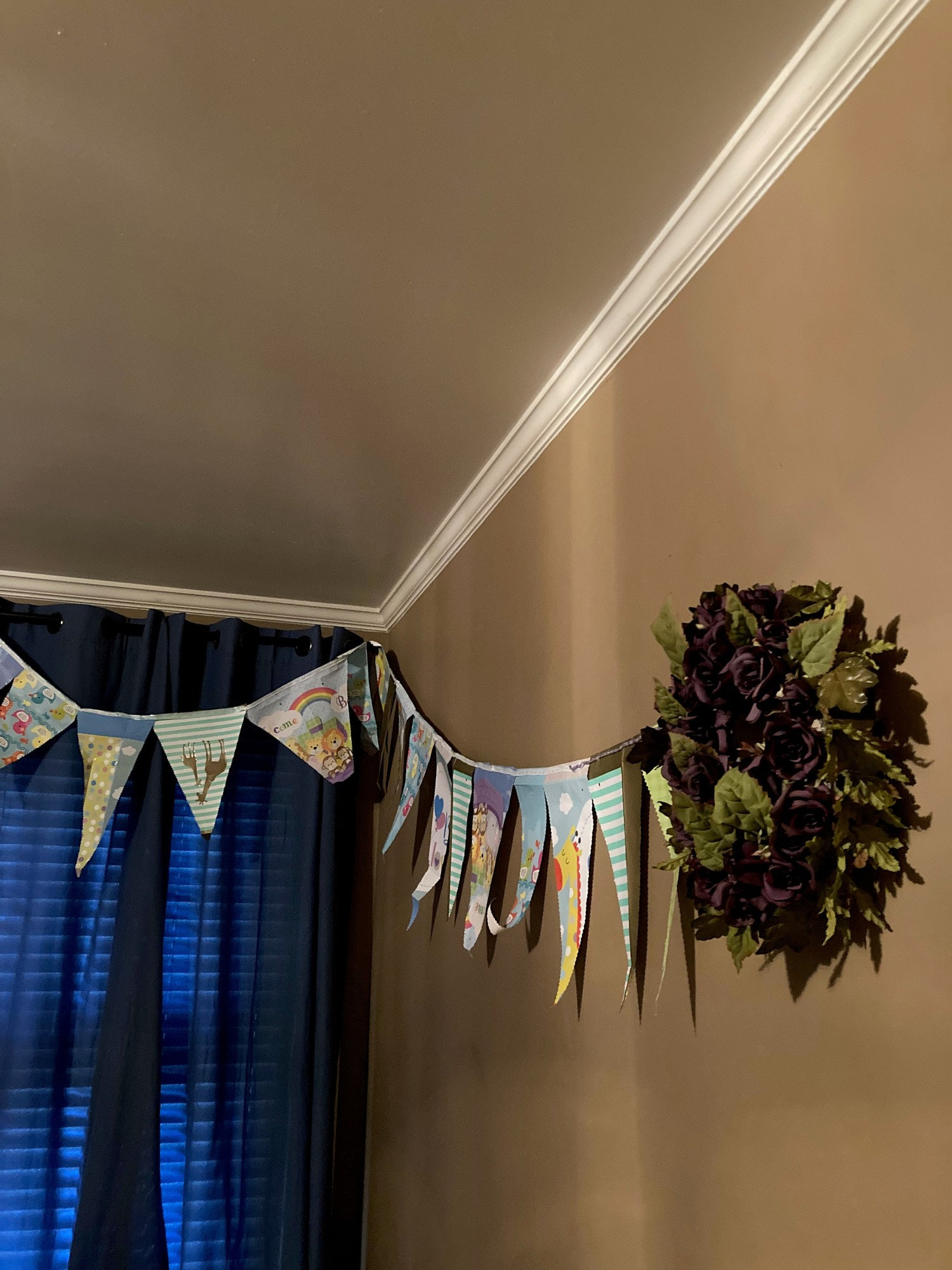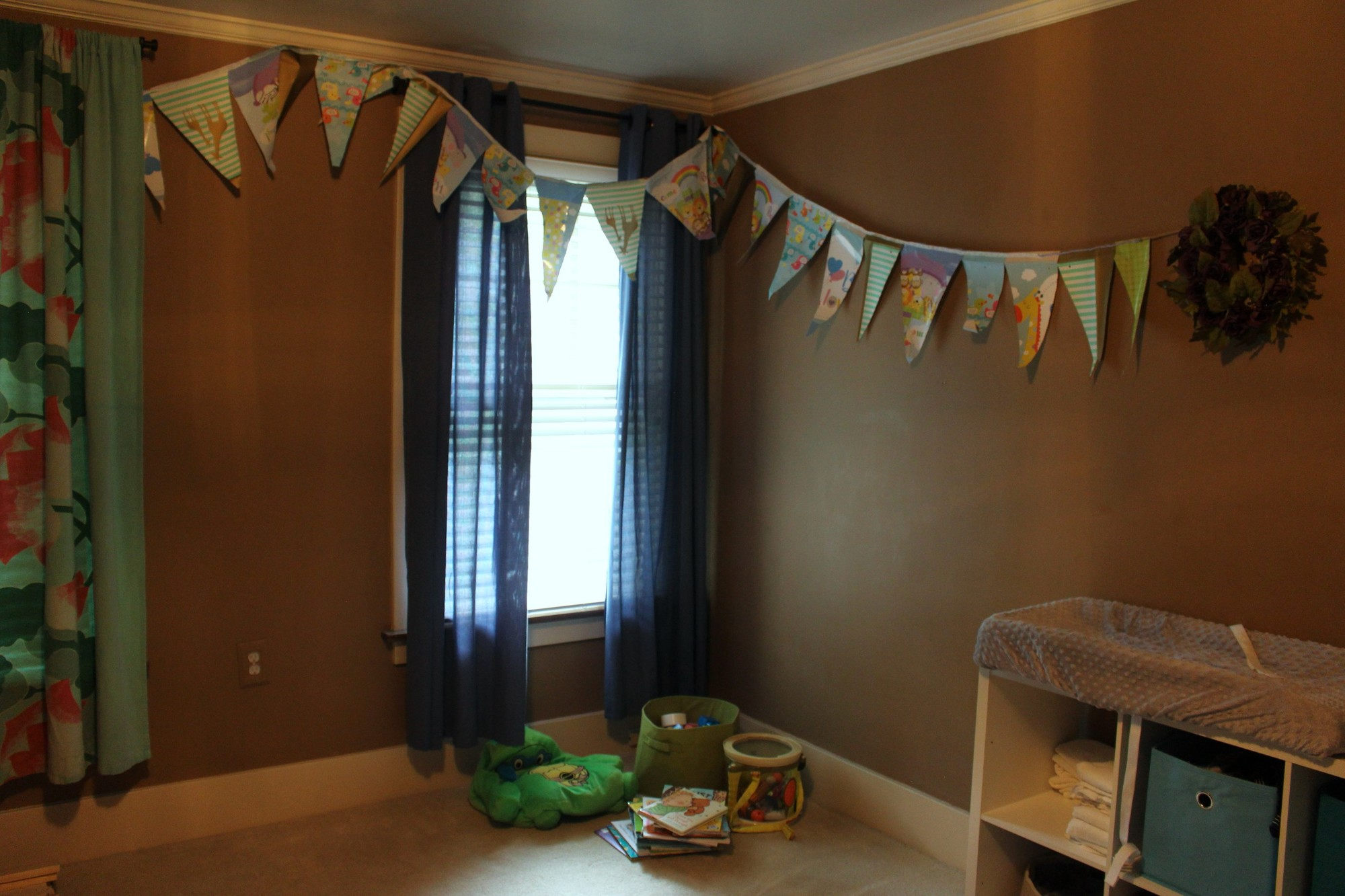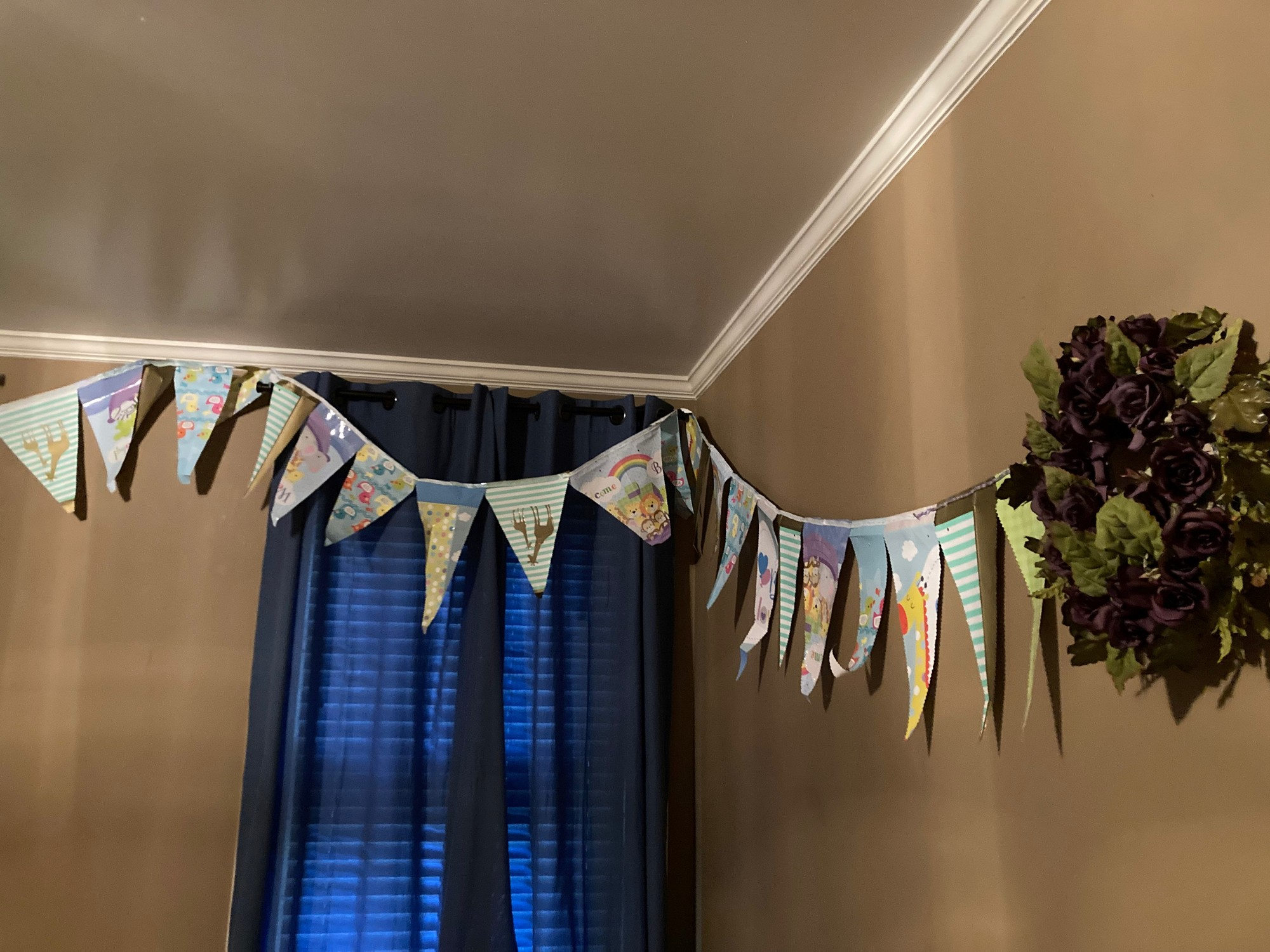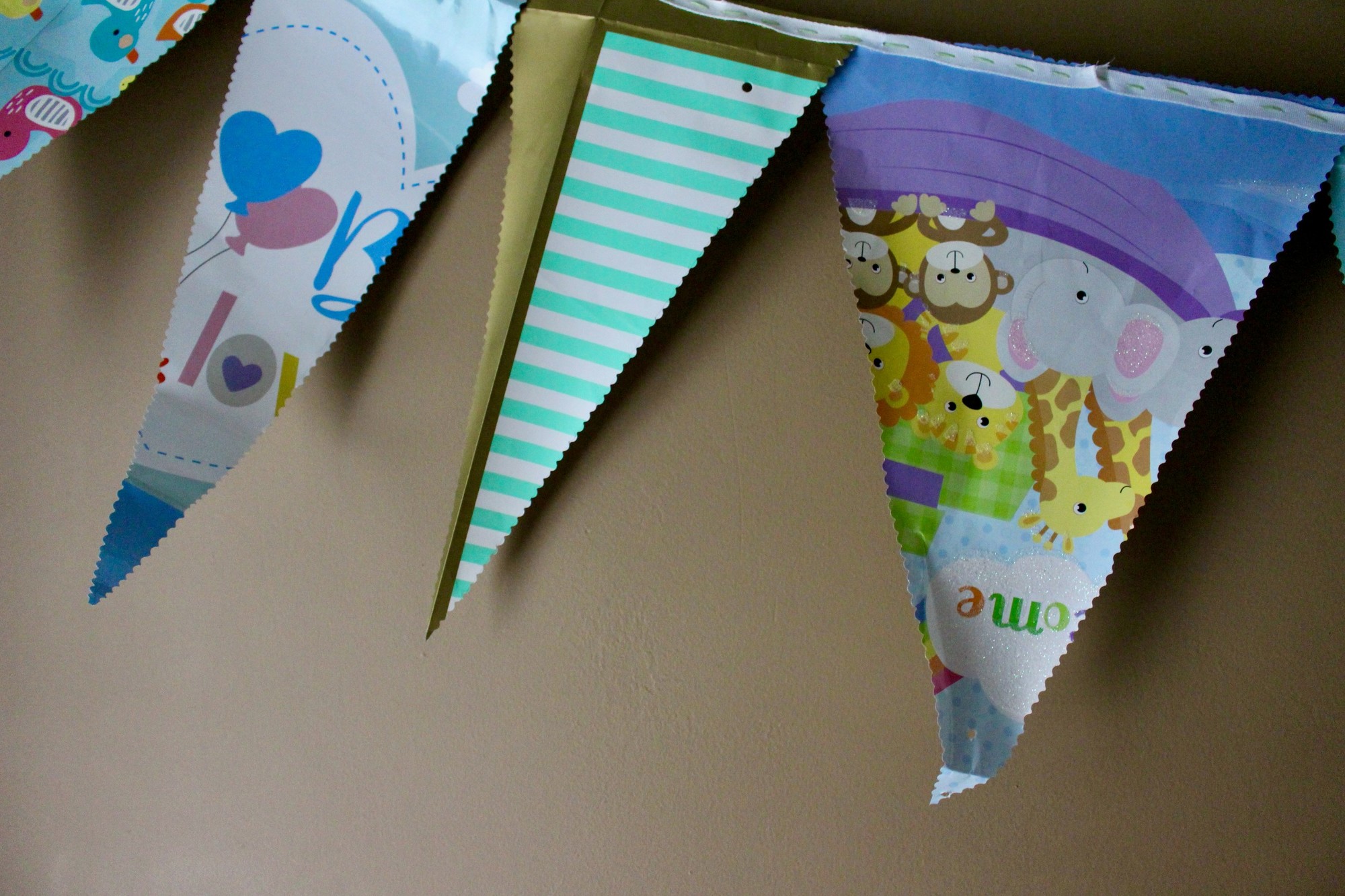 What do you think? Do you have some old gift bags, magazines or scrap papers hanging around you'll use to make your own pennant banner? If you do make your own, we'd love to see them! Share with us on social, @goodwillakron or @_abigaildrennen!
Happy repurposing (and decorating)!
_Abby