With Mother's Day around the corner, I wanted to give you an idea for a handmade gift that keeps on giving.
Baskets are in no short supply at your local Goodwill and I'm sure you have a can of spray paint sitting around somewhere. Why not revamp a basket as a gorgeous spring planter and give mom some fresh blooms for her garden or front porch <3
I found two of these woven hand baskets and decided to brighten them up with some marigold spray paint.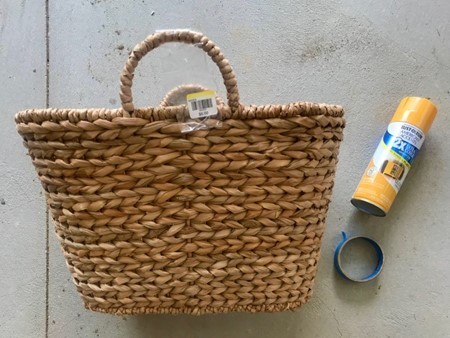 Use painters tape mark where you want to paint.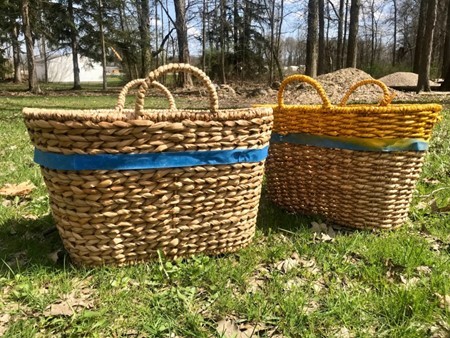 I bought a plant that can be transplanted to the ground, that way the basket can be reused for annuals or perennials 🙂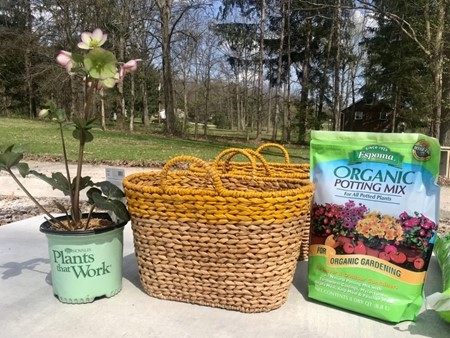 I think it turned out so well 🙂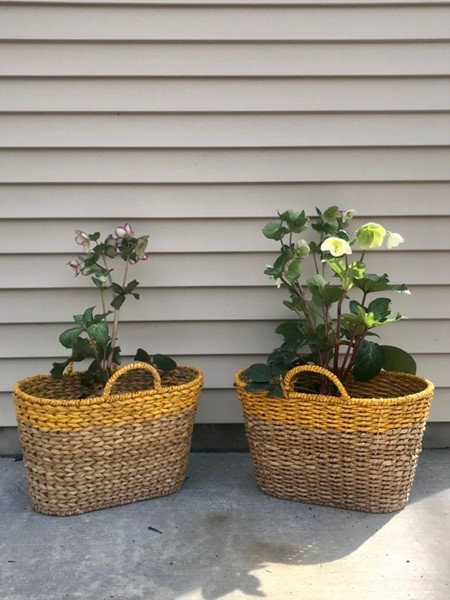 Happy Mother's Day to all the mamas out there!
XOXO ~ Taylor