Why Donate & False Rumors
---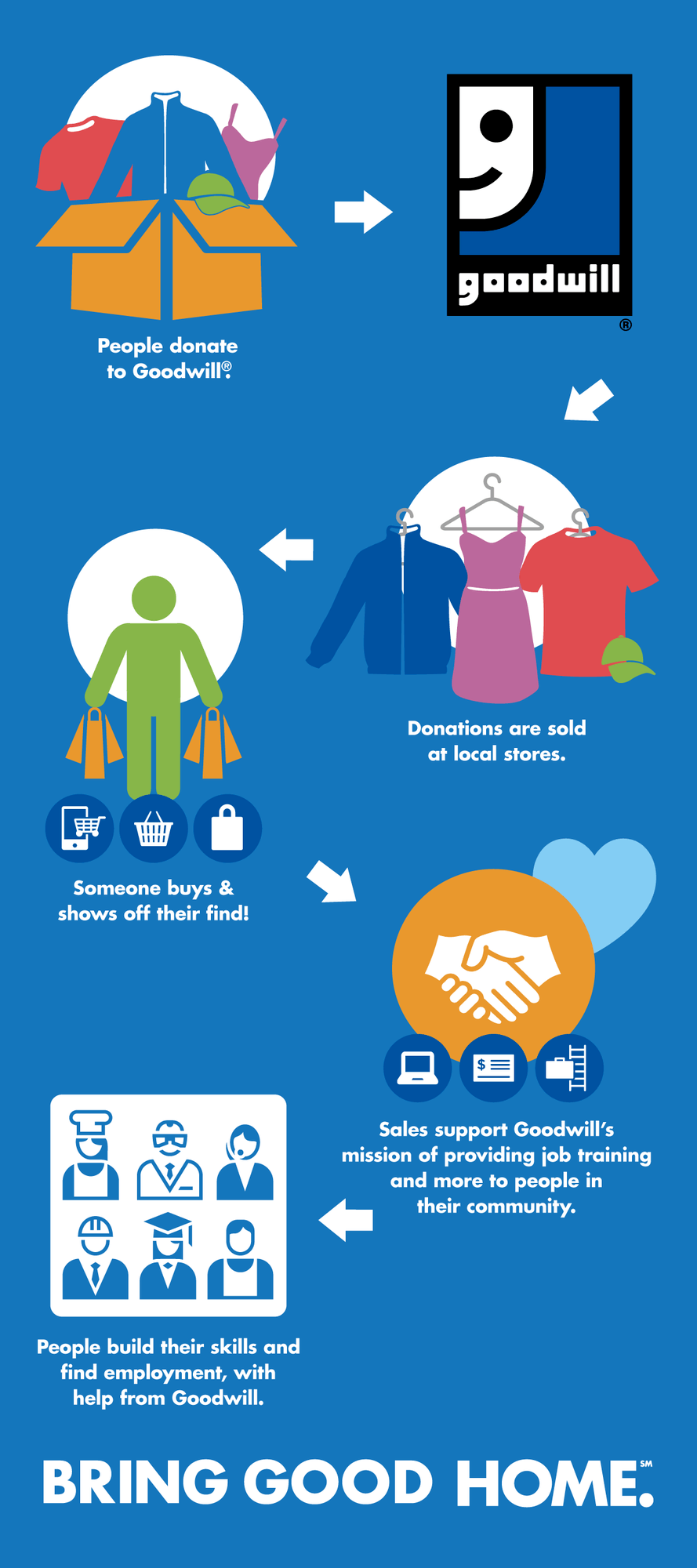 ---
---
---
---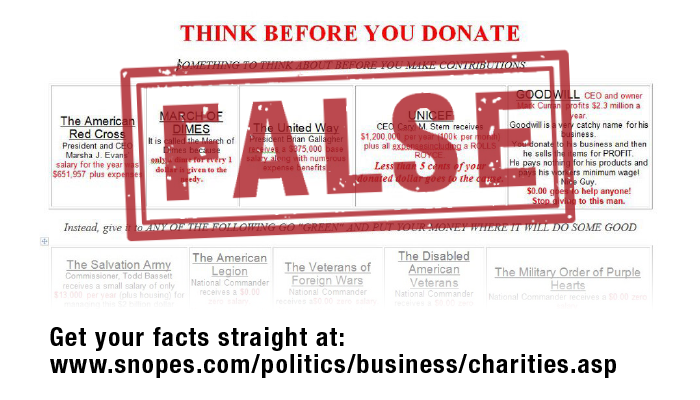 "Think before you donate" and we think you will see why donating to Goodwill® is the right choice. Goodwill is the leading workforce provider in the world, placing someone in a new job every 30 seconds of every business day. Goodwill has a more than 118-year track record in providing services to people going through transition, whether due to military service, lack of education or work experience, mental or physical challenges, or prior incarceration. There are 157 local 501(c)(3) Goodwill organizations in the U.S. and Canada, and a presence in 12 other countries. Goodwill is proud to be recognized by GuideStar with its Platinum Seal of Approval, the highest rating for nonprofit organizations. Goodwill retains the highest ranking by Charity Watch, formerly known as the American Institute of Philanthropy, which provides information about charities' financial efficiency, accountability, governance and fundraising.
Because Goodwill is widely known as a retail entity, there is a lot of misinformation and misrepresentations about our brand. In particular, there is a rumor that has been circulating for over 14 years that insinuates we have an owner by the name of "Mark Curran." As a nonprofit, Goodwill does not have an owner and no one by that name as ever been affiliated with the Goodwill network.
Goodwill definitely encourages you to "think before you donate" — the one legitimate message that this otherwise spurious email contains — and to research and learn more about the charities you'd like to support. Be certain the organization you choose uses its revenue for charitable purposes that support a mission you can get behind.
---
---
---
Donation Valuation Guide
Donating to local Goodwill organizations has, and continues to be, a way for people to help others in their community. Goodwill uses the revenue from donated items to create employment placement and job training to contribute to our mission. More than 101 million people in the U.S. and Canada donate to Goodwill, knowing their clothing and household goods will be put to good use.
When you drop off your donations at Goodwill, you can receive a receipt. At the end of the year, if you itemize deductions on your taxes, you can claim a tax deduction for clothing and household items that are in good condition.
The U.S. Internal Revenue Service requires you to value your donation when filing your return.  To get started, download our donation valuation guide, which features estimates for the most commonly donated items.
Download Valuation Guide