Welcome back to the third prompt of the 12 Months of Thrifting challenge. Last month we focused on thrifting glassware and mugs and this month we're thrifting lamps.
Why thrift lamps?
Much like all of the prompts in this challenge, lamps are readily available at Goodwill. From desk lamps to chandeliers or brand new to vintage, thrift stores carry a variety of lamps to suit your design style. Thrifting lamps is also a great way to ease into thrifting. There's hardly any effort involved in the treasure hunting process, and it's a department you can quickly browse when you don't have a lot of time to thrift.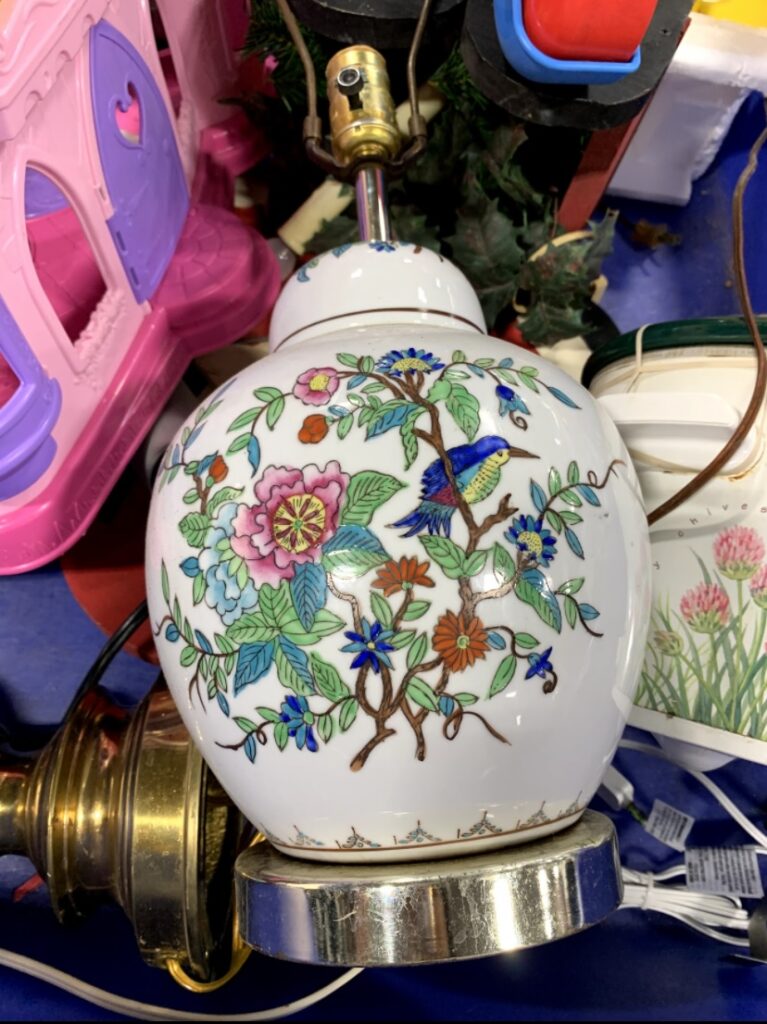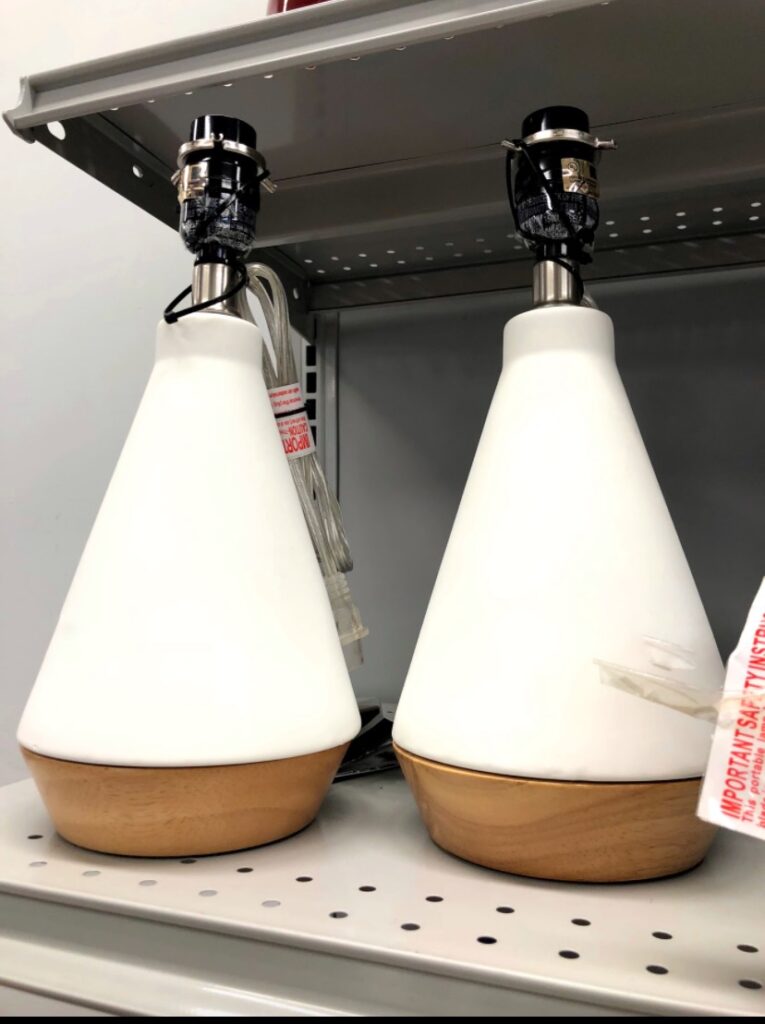 Easy Thrifting Tips:
Thrifting lamps can be pretty straight forward. But here are some of my go-to tips when thrifting a lamp:
● Get prepared: assess the space in your home where you plan on placing the lamp or light fixture before you head to Goodwill. Whether it's a desk lamp, floor lamp, or even chandelier, make note of measurements, finish, electrical outlets and so on. This will take all the guesswork out when you're at Goodwill.
● Start with the shape. Lampshades and colors can all be changed.
● Bring a light bulb and measuring tape: Goodwill has testing stations at every store. Oftentimes it's hard to tell if a lamp is functioning without having a light bulb installed. It also helps to bring measuring tape to measure the lamp to make sure it fits in your space.
● Don't worry about missing lamp shades: if you find a lamp that you absolutely love but it's missing a lampshade,or the lampshade is worn out or discolored you can easily thrift a different one or find new affordable options from a regular retail store to match your style. You can also upcycle lampshades as well. Check Pinterest for creative ideas to match your design style.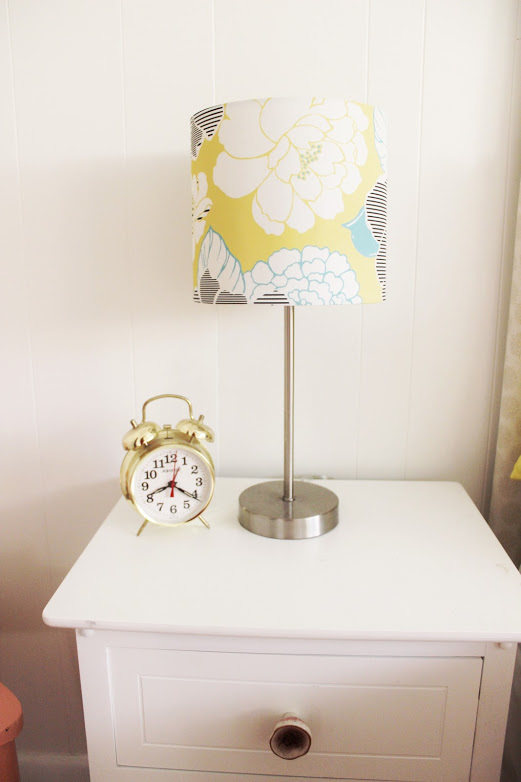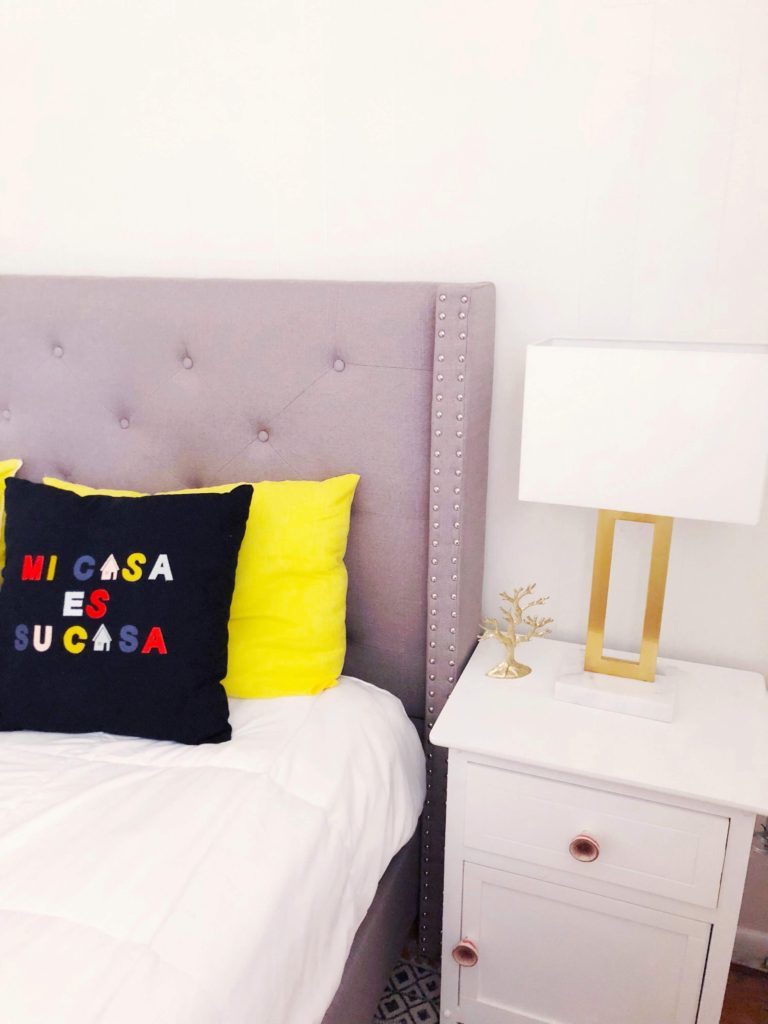 ● Repurpose and Upcycle: Love the shape but not the color? Spray paint the base! Love the base but not the lamp shade? Swap it out or DIY one.
● Look out for old wiring and plugs: old plugs can be dangerous. If you find your dream lamp but you're worried about the wiring, consider doing a DIY rewire or contacting a local lighting store for rewiring services.
Lamp Styling Tips from an Interior Designer
We consulted with Cleveland-based interior designer Summer Aladeen from Adeas Interior Design on the best tips for styling and purchasing lamps for our home. She outlined these four simple steps:
Make sure your lamp is proportional to your ceiling height. Taller ceilings and larger spaces typically need taller lamps and lamp shades.
Check proportions of the size of your lamp base and shade to your table. A smaller table requires a smaller lamp and shade, you don't want shades hanging over past your tabletop.
Be mindful of lamp color and shapes. Transparent shades give off great ambient light, while dark or metal shades are more for accent lighting. Square and drum shapes are great for more modern looks, and bell or conical shapes fit more traditional spaces.
Have fun! There are no rules set in stone. Enjoy the process of finding something you love and making it your own.