Stepping into a Goodwill can often feel like taking a walk down memory lane. Browsing the rack, there's nothing quite like the feeling of coming across something from your childhood at Goodwill.
We want to share that nostalgia with the thrift community so this month we're inviting you to share a thrifted find that reminds you of your childhood using the hashtag #12MonthsofThrifting on social media.
For now, take a walk down thrifty lane with me as I share a few of my recent Goodwill finds that instantly took me back to my childhood: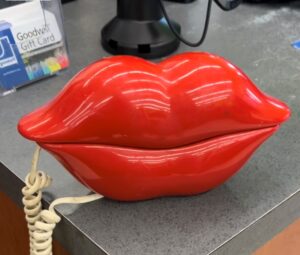 I had this phone in high school and haven't come across one since I was a teenager. Imagine my surprise when I found one at Goodwill in Cuyahoga Falls.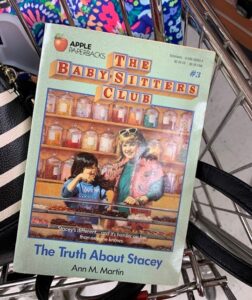 My fellow children of the 90s might be able to relate to this one: Babysitter Club books. Anytime I find one of these at the Goodwill Akron Outlet store, I'm instantly taken back to my sister's massive collection in 1992.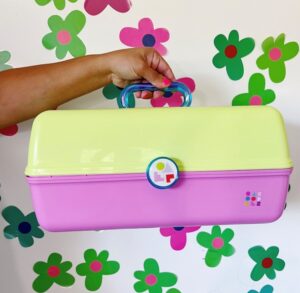 Who else begged their parents for a Caboodle as a kid in the 1990s? My childhood dream came true recently at Goodwill when I found one.
Share it!
We can't wait to see some of your favorite Goodwill finds. Share them with us on social media using the tag #12MonthsofThrifting and tag @dinasdays and @goodwillakron on social media.