Hi all! My name is Clayborne Benton Bujorian and I am excited to present my latest mixed-media collage titled, Out of Order.
Out of Order is a body of work that consists of charcoal, ink, paper, vinyl, and double-sided tape. Many of the materials I use are purchased at Goodwill stores.
Working in the music industry as a graphic artist and creative director has taught me a lot about my own personal work. My job is to develop artwork for musicians and communicate their ideas and stories in many forms: album covers, tour posters, merchandise and advertisement. I'm required to bring their ideas to life, which I've had the pleasure of doing for many years. I find inspiration and references in books, magazines, records and more. Accessible items like these also appear in my personal work.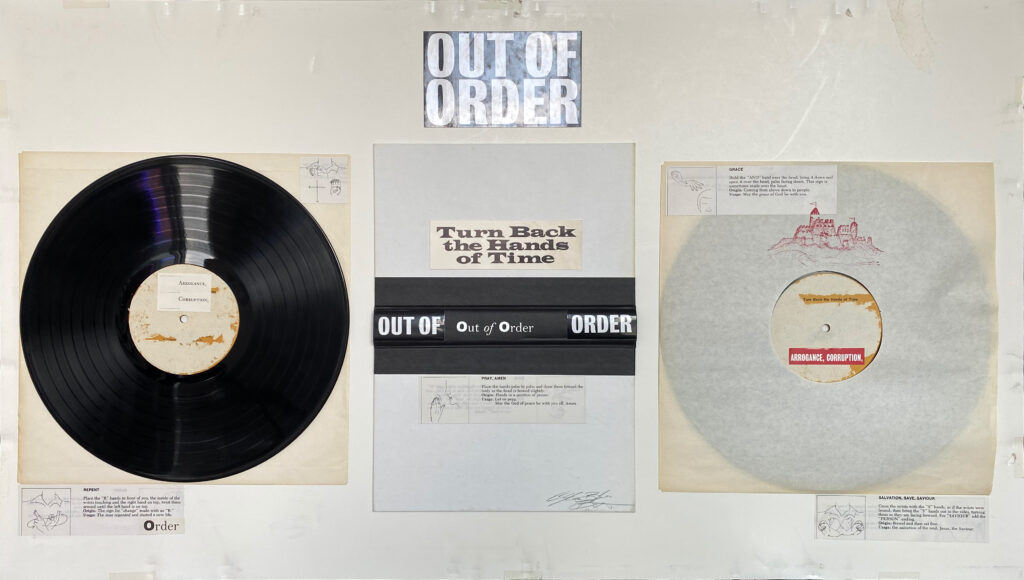 I selected a few items of the past that I could shed a new light on: 2 books and a double-album record.
When I begin a mixed-media collage, I'm never certain of the outcome. The amount of materials I use for a new collage might be less or more than the previous one. To start Out of Order, I began by cutting all of the materials I thought would pair well together from the cover of a book to the inside pages of another. I used a Fiskars SureCut Deluxe Paper Trimmer to cut each page and then started the first layout.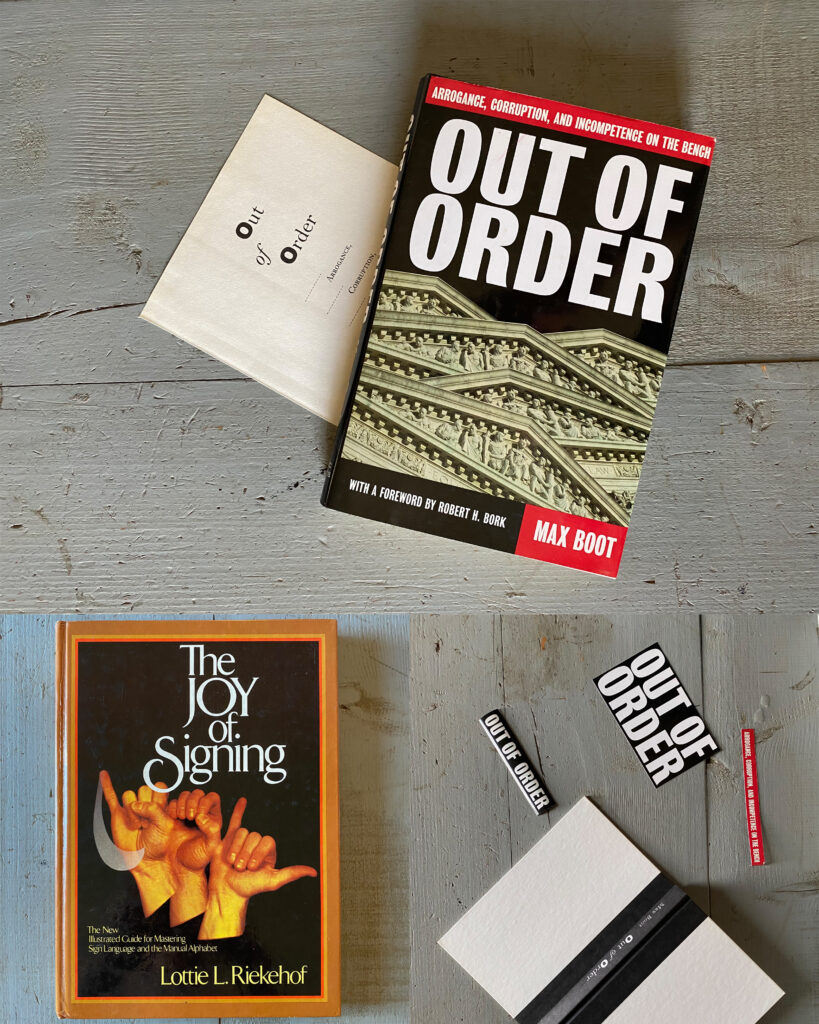 I applied double-sided tape to the paper cutouts and started to place them on the foam core board. The foam core board I picked had a large design printed on it, so I flipped it over and utilized the blank white space. The background had a lot of character already, marks and holes.
The final mixed-media collage is currently framed behind glass and is on display inside my studio-office which is open to the public Tuesday-Saturday.
Please come by and check it out. My studio-office is on the second floor of The Jenks Building, located at 1884 Front Street, Cuyahoga Falls, Ohio 44221.
I'm excited to meet you!
-Clayborne