Hello February!
I wanted to share some low cost/FREE gift ideas for kids on Valentine's Day. No need to spend lots of money on something they will only use for one day. Use your imagination and make a homemade gift from the heart <3
I made this space ship for my niece's 3rd birthday last month. I used all items I already had- two large boxes, wrapping paper, and twinkle lights! It was a huge hit and something like this gets the creative juices flowing in your kiddos brains!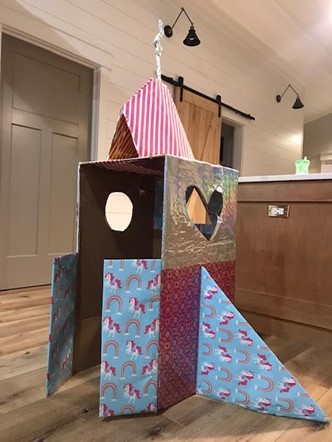 I also popped into Goodwill to get some inspo for low cost items you can buy too. I found some really cute heart themed slipper socks that will be useful all winter!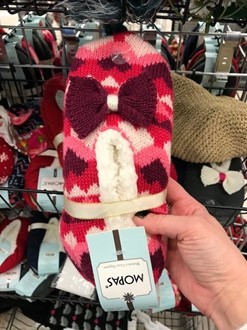 I also found textured red wrapping paper (Goodwill is a great place to search for wrapping paper and wallpaper) and some fun fabric if you're wanting to take on a sewing project. Bags are always a great gift too and this one would be perfect for Valentine's Day and all Spring long.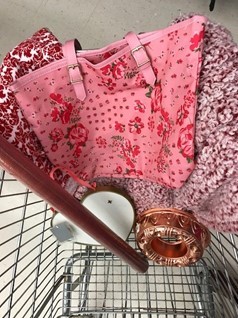 In the wares section I found some great wall hanging pieces that can make your house look fun and festive for only a few dollars, as well as a fun bundt pan that you could use to make your family something sweet this Valentine's Day!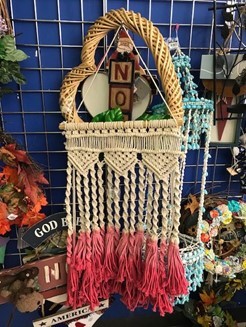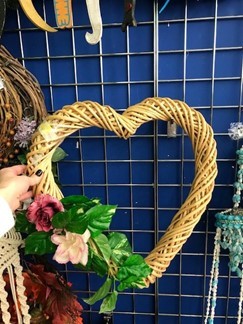 I grabbed this cozy red and pink blanket to display on my blanket ladder for only $3.99!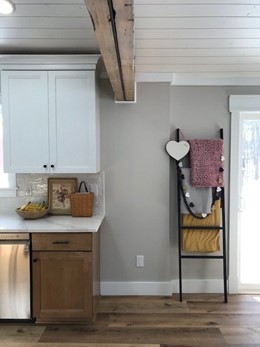 Happy Valentine's Day!
XOXO ~ Taylor